Photos: David Wilson Barnes, Jennifer Westfeldt, Jon Hamm and More Celebrate THE POWER OF DUFF Opening at Huntington
David Wilson Barnes plays Charlie Duff, a burnt-out local newscaster who transforms first his community and then himself when he begins praying on-air in the Huntington Theatre Company's new production of Stephen Belber's moving new drama The Power of Duff. Amy Pietz ("The Office," "Caroline in the City") plays Duff's ex-wife Lisa, and Jennifer Westfeldt (Kissing Jessica Stein, Friends with Kids) plays Sue, Charlie's co-anchor, in the production helmed by Huntington Artistic Director Peter DuBois. Performances began on October 11 at the Calderwood Pavilion at the BCA. The Power of Duff is produced in association with New York Stage and Film and Vassar's Powerhouse Theater.
BroadwayWorld has photos from the opening night celebrations on October 23rd below -- including Westfeldt's boyfriend
Jon Hamm
!
In The Power of Duff, Rochester news anchor Charlie Duff (Barnes) shocks his co-anchor (Westfeldt), boss (Ben Cole), and colleague (Brendan Griffin) as he concludes the newscast with a spontaneous prayer rather than his usual send-off the night after his father dies. Yearning for connection, Charlie continues his nightly prayers despite management's initial protestations, rapidly becoming a popular and controversial figure to an ever expanding audience. Yet in spite of the strengthening bond Charlie feels with his the subjects of his prayers and his viewers, he struggles to connect with his ex-wife (Amy Pietz) and estranged teenage son (Noah Galvin).
Single tickets starting at $25 and FlexPasses are on sale: online at huntingtontheatre.org; by phone at 617 266 0800; or in person at the BU Theatre Box Office, 264 Huntington Ave. and the Calderwood Pavilion at the BCA Box Office, 527 Tremont St. in Boston's South End.
Photo Credit: Josh Reynolds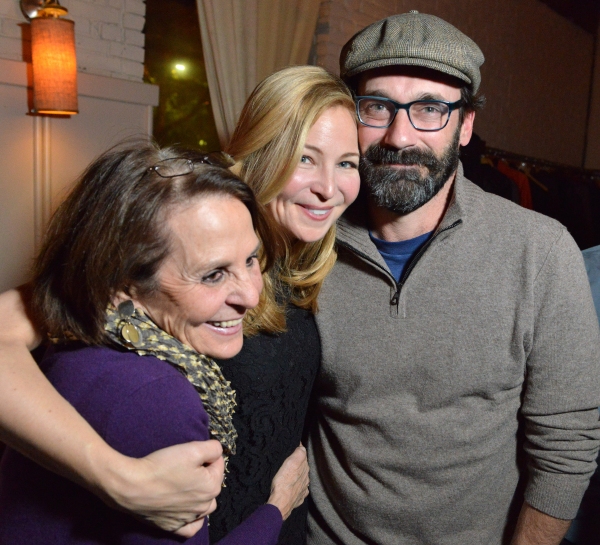 Connie Perelson with her daughter, THE POWER OF DUFF actor Jennifer Westfeldt and Westfeldt's boyfriend Jon Hamm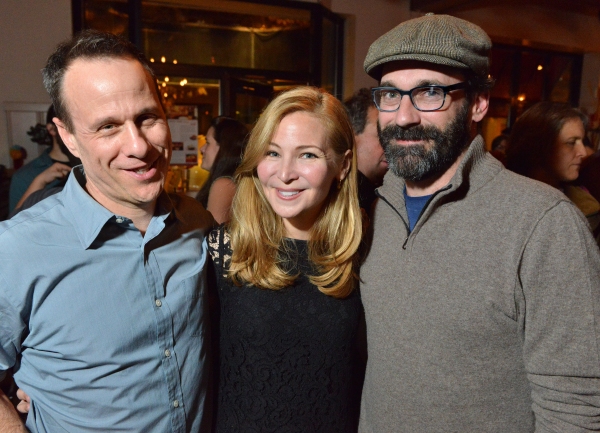 THE POWER OF DUFF playwright Stephen Belber, actor Jennifer Westfeldt, and Jon Hamm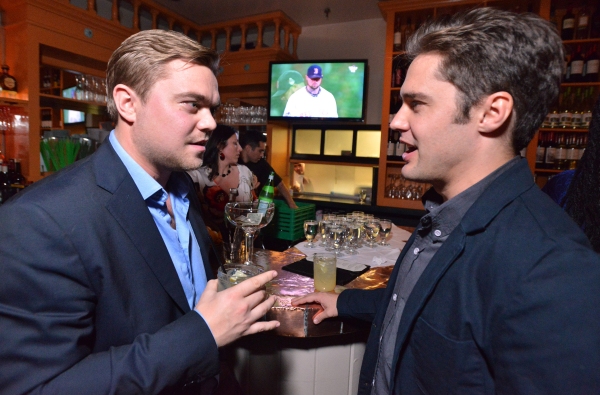 Keeping one eye on Game 1 of the World Series were John Hanman, of Boston and THE POWER OF DUFF actor Joe Paulik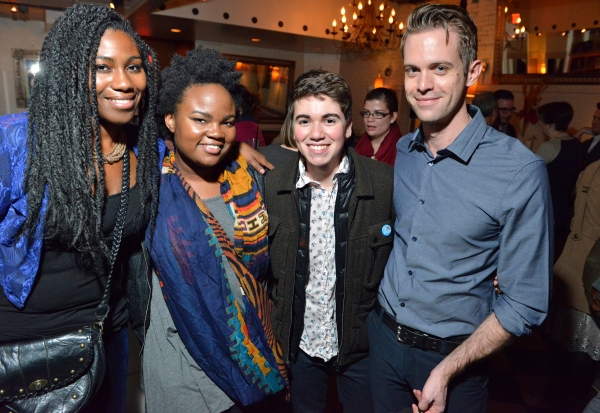 Seonseray Oates of Boston, Zeze Obasohan of Los Angeles, and THE POWER OF DUFF actors Noah Galvin and Ben Cole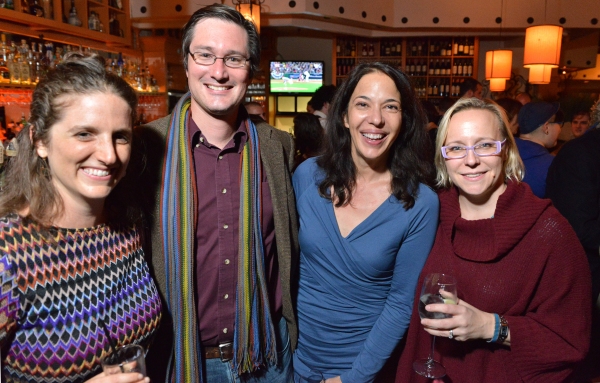 Huntington Playwrighting Fellow Lila Rose Kaplan with husband Jarrett Byrnes, Huntington Playwright-in-Residence Melinda Lopez, and Huntington Director of New Work Lisa Timmel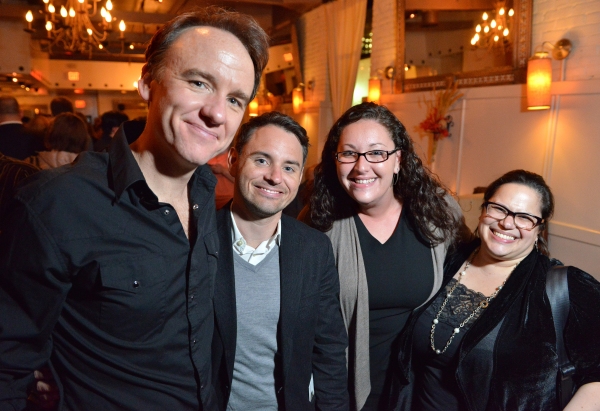 THE POWER OF DUFF lead actor David Wilson Barnes with his agent BrIan Davidson, Karen Nahary of Boston, and Rebecca Frank of Boston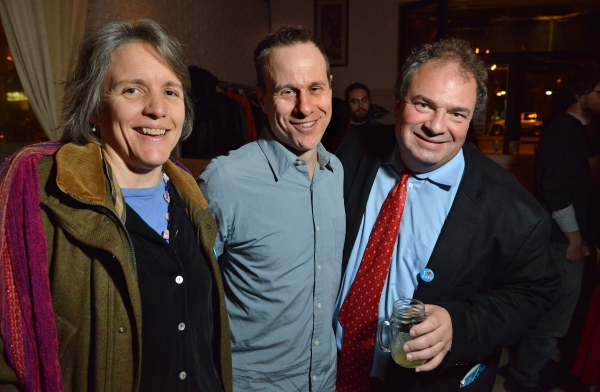 Sherman Altshuler, THE POWER OF DUFF playwright Stephen Belber, and Huntington Trustee David Altshuler

Juliet Turner of Milton, Huntington trustee Anne Fitzpatrick Cucchiaro, and Ben Bohen with his partner Huntington Artistic Director Peter DuBois