Photo Coverage: Reagle Music Theatre Goes 'Into the Woods' with Rachel York
The Reagle Music Theatre of Greater Boston (formerly known as the Reagle Players) joins Broadway and the world in celebrating Stephen Sondheim's 80th birthday this year. The regional company, now in its 42nd consecutive season, opens June 18-27 with the light-hearted yet haunting Into the Woods starring Drama Desk Award winner Rachel York as the Witch.
Directed by newly appointed Associate Producer and Artistic Director Stacey Stephens, the Reagle production also stars veteran television news anchor Scott Wahle as the Narrator/Mysterious Man; Douglas Jabara as the Baker; Shannon Lee Jones as the Baker's Wife; McCaela Donovan as Cinderella; and Ayal Miodovnik as the Wolf/Cinderella's Prince. Also featured are Greg Stone as Jack; Allison Russell as Little Red Riding Hood; Krista Buccellato as Rapunzel; Brennan Roach as Rapunzel's Prince; Catherine Lee Christie as Jack's Mother; Betsy Foley as Cinderella's Stepmother; Katie Ford as Cinderella's Mother and Red's Granny; Emily Goldberg as Florinda and Sleeping Beauty; Elizabeth Berg as Lucinda and Snow White; and Jack F. Agnew as Cinderella's Father.
Tickets range from $35 to $57 and may be purchased online at www.reaglemusictheatre.org; by calling 781-891-5600; or at the Robinson Theatre Box Office, 617 Lexington Street, Waltham, MA 02452. Discounts are available for groups, students and seniors.
PHOTOS BY Herb Philpott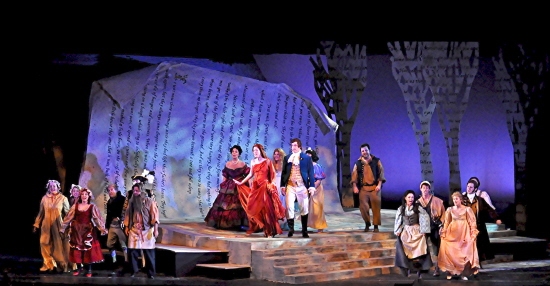 The cast of Into the Woods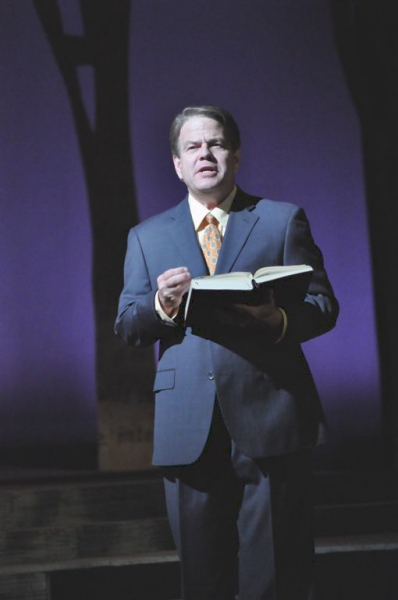 Once Upon a Time - Scott Wahle

I Wish - McCaela Donovan

Look at My Garden - Rachel York

The Curse Is on Our House - Douglas Jabara and Shannon Lee Jones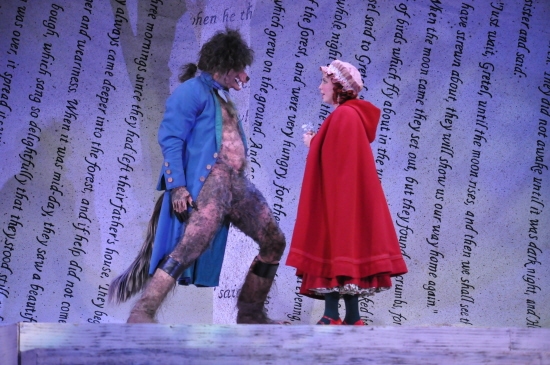 Hello Little Girl - Ayal Miodovnik and Allison Russell

Goodbye Old Pal - Greg Stone and Milky White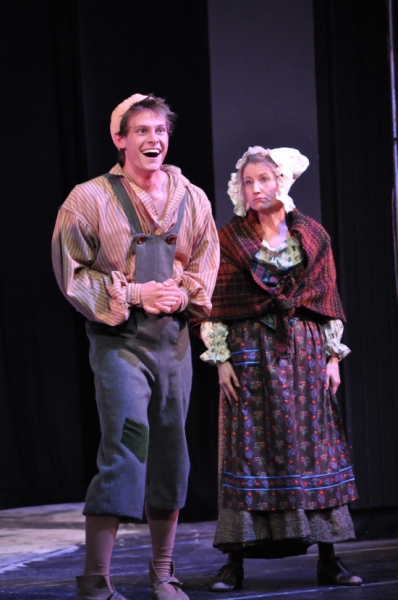 A Bean Can Lead to Adventure - Greg Stone and Catherine Lee Christie

Our Little World - Rachel York and Krista Buccellato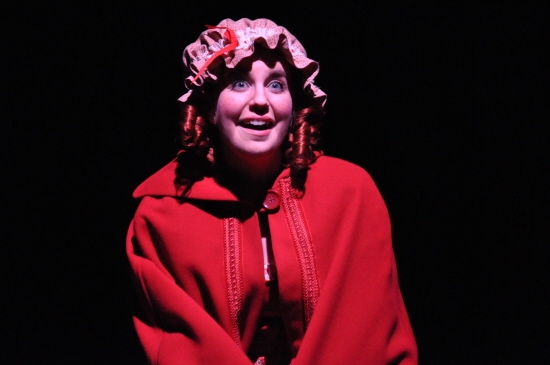 Allison Russell

On the Steps of the Palace - McCaela Donovan

Charmed, I'm Sure - Ayal Miodovnik

The Cape as Red as Blood - Douglas Jabara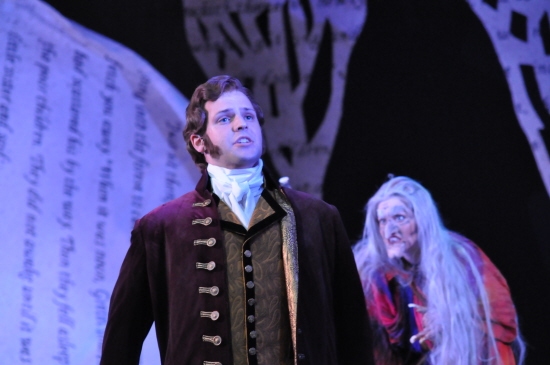 High in a Tower - Brennan Roach and Rachel York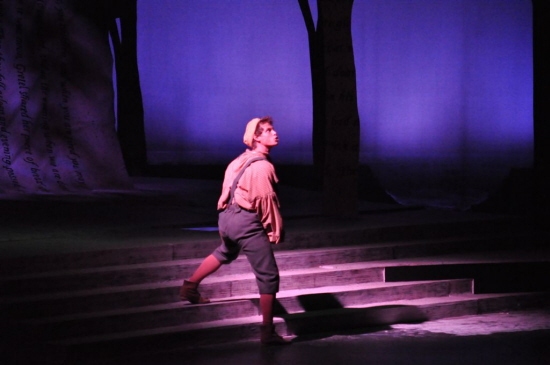 There Are Giants in the Sky - Greg Stone

Mysterious - Scott Wahle and Douglas Jabara

He's a Very Nice Prince - Shannon Lee Jones and McCaela Donovan

Stay with Me - Rachel York and Krista Buccellato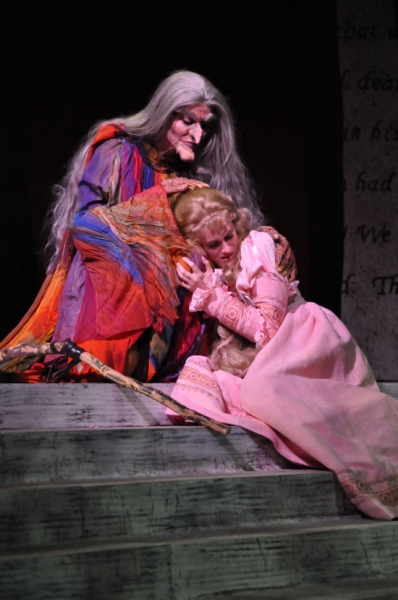 I Am Home - Rachel York and Krista Buccellato

It's a Very Nice Ball - McCaela Donovan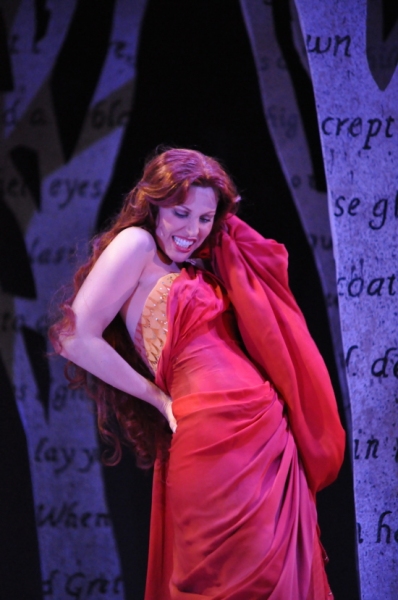 She's Back! - Rachel York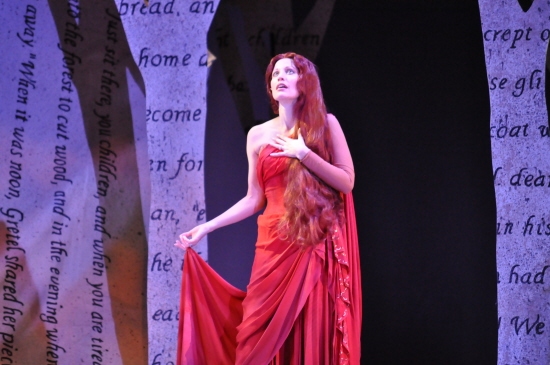 Rachel York

If It Won't Fit, Force It - Emily Goldberg, Elizabeth Berg, Jack F. Agnew and Betsy Foley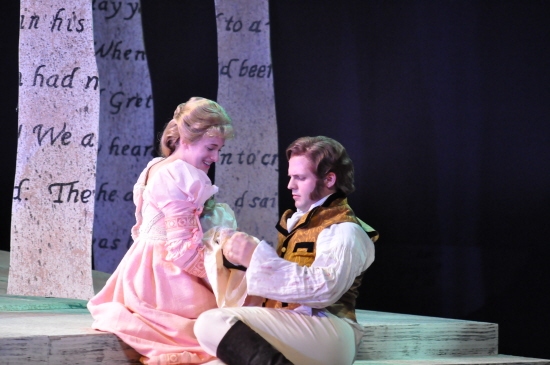 Out There in the World - Krista Buccellato and Brennan Roach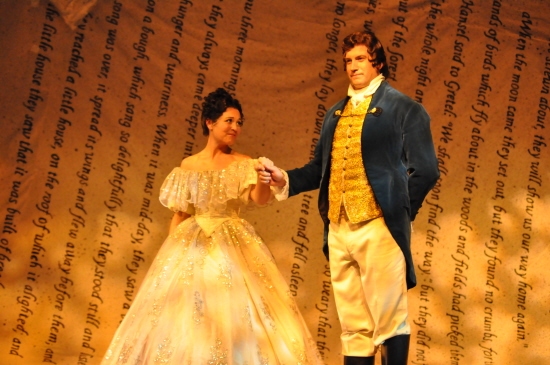 Happily Ever After - McCaela Donovan and Ayal Miodovnik

It Takes Three - Shannon Lee Jones and Douglas Jabara

Agony - Ayal Miodovnik and Brennan Roach

Children Won't Listen - Rachel York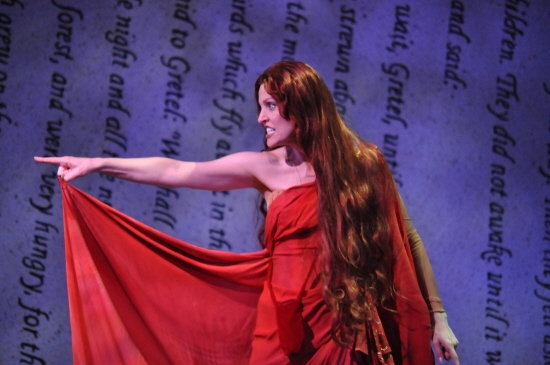 The Last Curse - Rachel York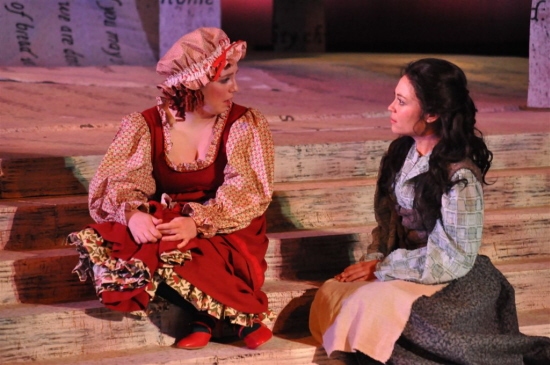 You Are Not Alone - Allison Russell and McCaela Donovan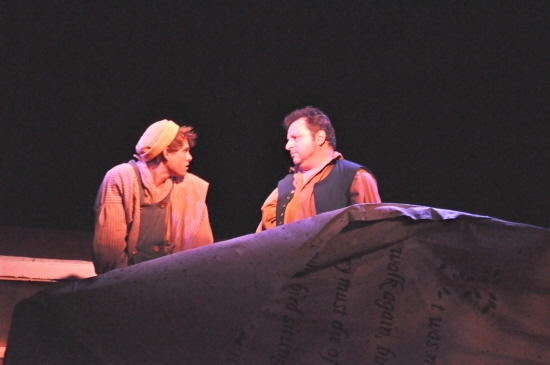 No One Is Alone - Greg Stone and Douglas Jabara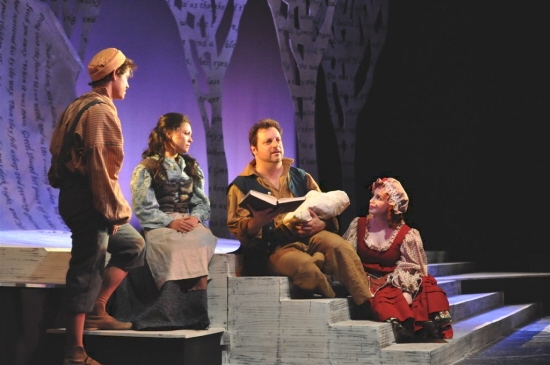 That Is the Tale You Tell - Greg Stone, McCaela Donovan, Douglas Jabara and Allison Russell

Related Articles View More Boston

Stories

Shows
Jan Nargi is owner and creative director of JMN Publications, a marketing and public relations firm based in Boston, Mass. She provides consultation, communications, and (read more...)