BWW Review: I Found Wicked Temptation in THE TRAGEDY OF CARMEN at Opera Birmingham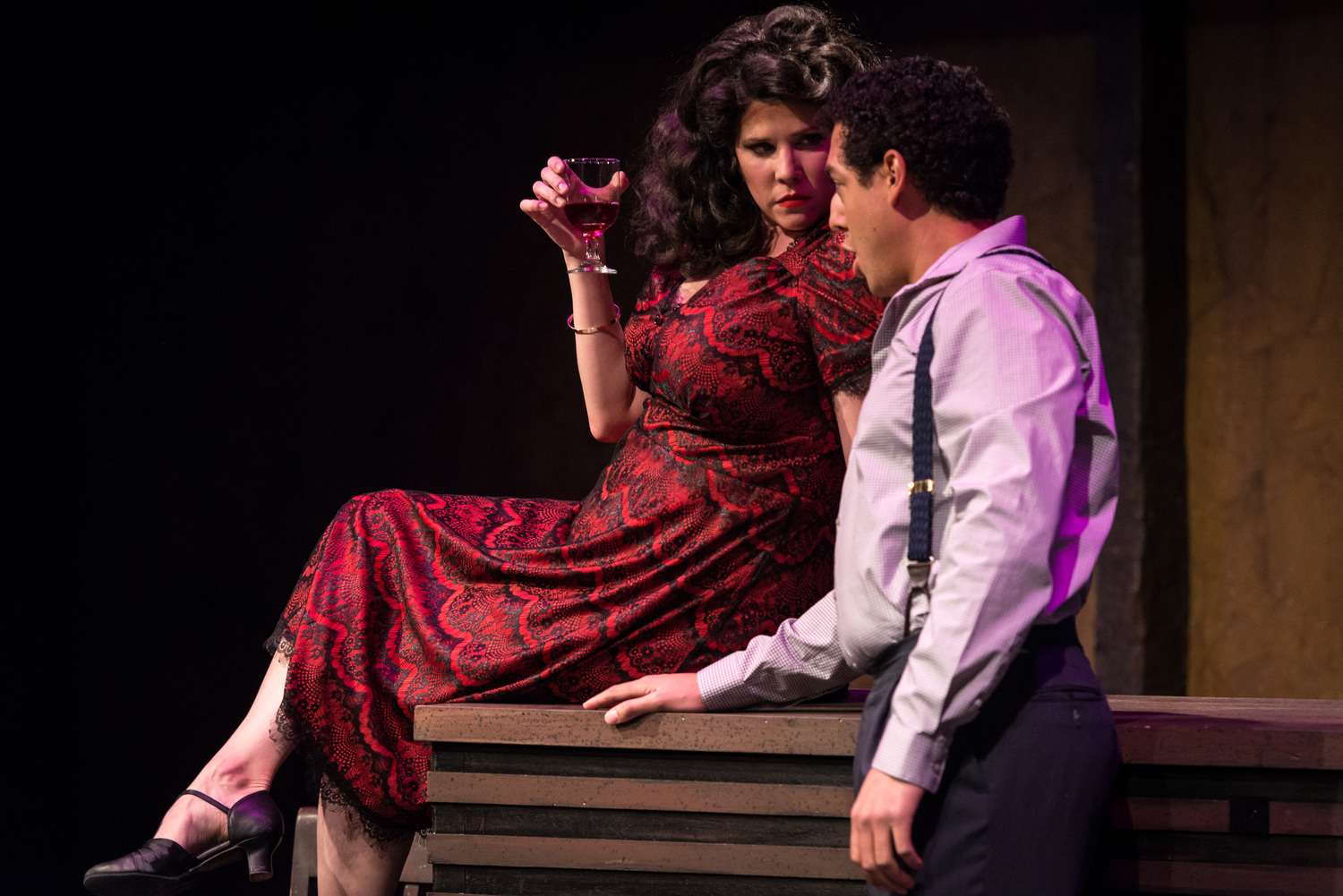 I came into this production knowing very little about the iconic opera "Carmen" written by Georges Bizet in 1875. This modified version, "The Tragedy of Carmen" is greatly condensed in scope but still delivered a heart stirring impact.
I was surprised to discover I did know a few music selections of this opera thanks my extensive study of Bugs Bunny cartoons. For opera fans in the know, the running time of Bizet's original version of Carmen can run upwards of 4 hours in duration. That is a serious commitment to the performing arts that some modern audiences bottoms are not accustomed to investing. Thankfully, Opera Birmingham delivered a trimmed version of "The Tragedy of Carmen" that did not loose a bit of its luster. The cabaret theater at the Red Mountain Theatre Company provided a perfect venue for this cast of powerful singers.
Taking full advantage of the intimate space, Director Candace Evans was able to effectively convey the location of a small French chateau with much character and charm. "Carmen "is a grand opera famous for a giant orchestra and vast elaborate sets. The stage obviously had limitations to be able to hold a 100 piece orchestra, but to be honest, the smaller yet spacious venue amplified the power of the vocalists. Their projection felt focused and magnified. The singer's performances became as if they were an audio massage to the ear and body. You literally felt them singing through your body. It was an enjoyable experience that was very memorable and impressive.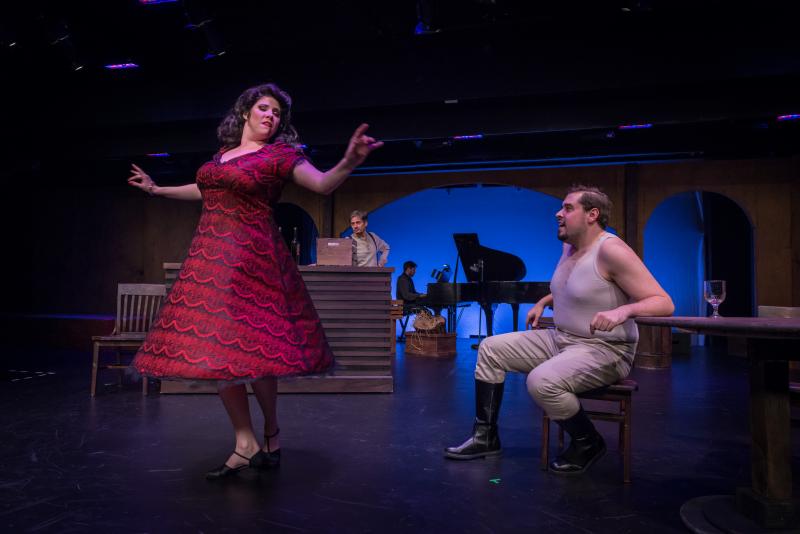 The story is one that is could easily been written from todays headlines. The smoldering Alissa Anderson breathed life into Carmen, a gypsy "hostess" giving her unquenchable affection for the right price. Anderson provided a bellowing voice with sensuality. Her skilled seductions lead to danger when a soldier becomes lost in Carmen's raw attraction. Brent Reilly Turner brought a dejected teenager and stalker vibe to the soldier Don José. Turner's performance gave a performance conveying rage, tenderness and fear. Carmen continues to conduct business with her regulars to the rage of Don José. Tragedy continues to build with the infatuation, leading to a tragic demise.
Many kudos to the musical direction of Tyson Deaton who supported the singers perfectly with simple duel piano accompaniment. The cast was layered with grand performances. Calvin Griffin as the dashing matador, Escamillo. Adelaide Boedecker as the pensive Micaëla. Daniel Seigel as Garcia and Christophe Nicolet as the Lillas Pastina
I was able to speak with some of the cast and Opera Birmingham Managing Director Keith Wolfe at the performance. Even with some flu and weather challenges, the cast brought a strong performance having only a quick rehearsal time of less than two weeks. "It has been amazing." Wolfe shares. "We had a few roadblocks with the weather and illness. The show is very intense with non-stop action. The rehearsal process has been exactly the same way." The noticeable strength of "The Tragedy of Carmen" was its condensed cast and production was "Its great that this is such a small cast. Most of them have worked with each other before. They come into it with a familiarity and a trust. They were able to jump right in with that connection. For me it's been alto of fun to watch. This is closest for me in many aspects that opera becomes to being theater. For me, that's what opera does. It takes those emotions that we all have and it elevates and heightens them." Soon after moving to Birmingham a few years ago, Wolfe fell in love with the space after watching The Wiz. "I was excited to bring something a bit different that what Red Mountain usually does. The intimacy of a space like this makes it even more powerful."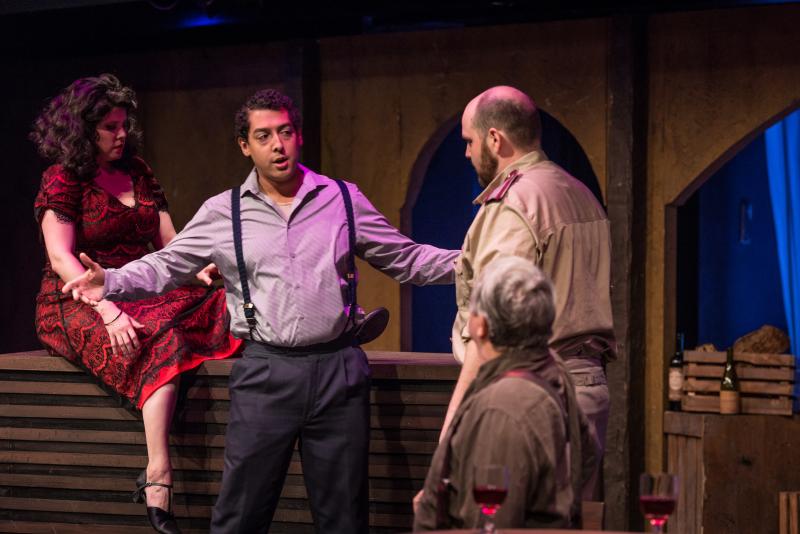 Coming into to this production Wolfe already had some wonderful artists on deck and was looking for a chamber piece. "I never worked on the "Tragedy of Carmen." In looking at it, I saw that this would be a different way to tell the story that everybody knows, and approaching it from a completely different angle. The goal was to present something to people that they already think they know." The ending of the traditional version finds Carmen rejecting Don Jose's proposal. Blinded by a mad fit of rage, he stabs Carmen to death with a dagger. Keeping in tune to the growing power of women's empowerment, the ending was switched in this production to where Carmen sees her freedom from under Don Jose dark obsession is to take her own dagger to his neck. The noticeably loud gasps from the audience at the end of the show were an unexpected highlight. "If this was just the regular Carmen, we would of all applauded and bravoed at the story we already knew. This production tells the story in a different way. For me that is what I love the most about what we get to do."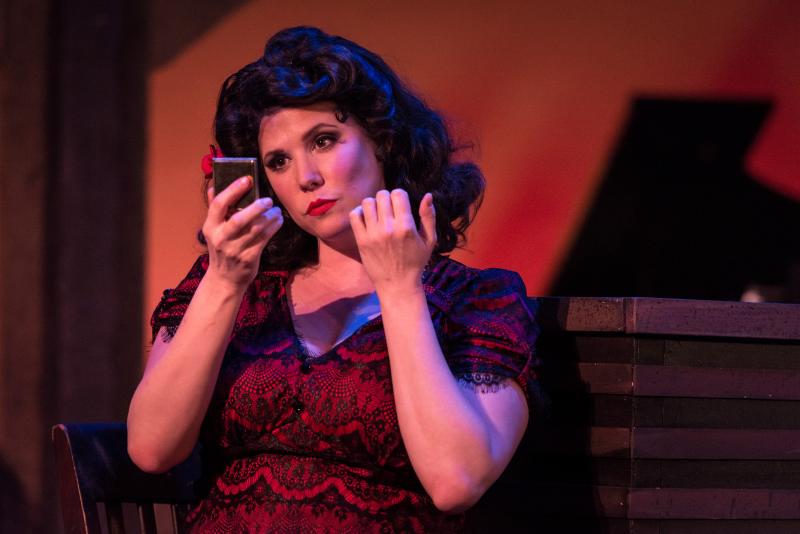 This production gave singer Alissa Anderson a rush of empowering energy into being Carmen. "It's been amazing and came together perfectly. The director had in mind changing it up at the end. It made Carmen's story much more powerful. The ending was something very unexpected, and it gave me chill bumps. In the original, she's been foretelling her death throughout the whole opera. Such a progressive change makes the story timelier. "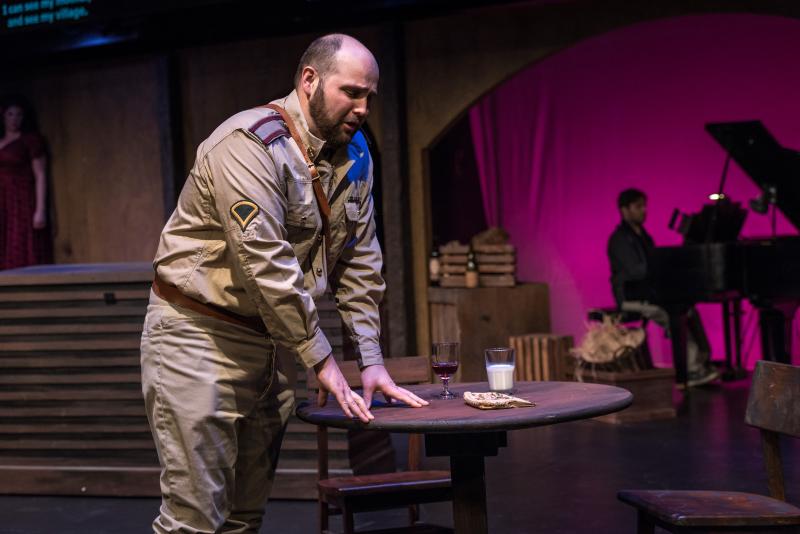 Brent Reilly Turner enjoyed performing the role of Don Jose in this smaller and tighter production. "This is a truncated version of Carmen, and because of that the singing is incredibly difficult. It is the highlights with minimal transposition between them. In the normal opera you have a big duet scene with Carmen and then the chorus comes in and sings for 20 min. There are a lot of interactions with minor characters. In this production, all that's all removed." This adjustment presented the singers with the challenge of connecting their songs much quicker than intended. "It's stripped down to the four main characters who are just back, to back, to back. It can get vocally fatiguing very quickly."
Calvin Griffin (Escamillo) was equally impressed at the space at Red Mountain Theatre. "It's totally different than a traditional opera. Usually you will be a big theater and its great to be in such an intimate space, where you can feel like a human just interacting with each other, and people can actually see what you are doing on stage."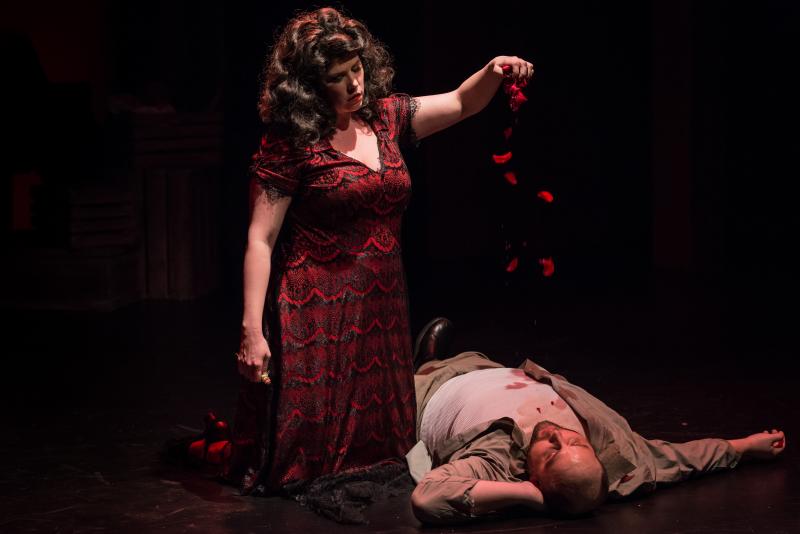 This was my first visit to Opera Birmingham. After the performance, Keith Wolfe shared with me a handshake and smile "Usually once you get your foot into the opera's door you are hooked. " He is correct for I am excited to visit the next production of Romeo and Juliet in March. I hope the productions can get a longer run in the future besides just two performances. Opera Birmingham delivers high caliber creativity along with unforgettable voices. Such an experience is worth taking a break from Netflix. It will do your spirit good to swap out your couch for a seat at the opera.
Opera Birmingham
The Tragedy of Carmen
Music by Georges Bizet - Adaptation by Peter Brook
Candace Evans - Stage Director
Tyson Deaton - Musical Director
Pianist John Robertson
Cast:
Alissa Anderson
Brent Reilly Turner
Calvin Griffin
Caleb Clark
Daniel Seigel
Christophe Nicolet
Friday, January 19 and Sunday, January, 21, 2018
Opera Birmingham at
Red Mountain Theatre Company
301 19th St N, Birmingham, AL 35203
more info- operabirmingham.com
Photo credit: Steward Edmonds