Click Here for More Articles on REGIONAL - DC Metro Area Maryland
BWW Review: MUCH ADO ABOUT NOTHING at Annapolis Shakespeare Company Charms in a Fresh Take on a Classic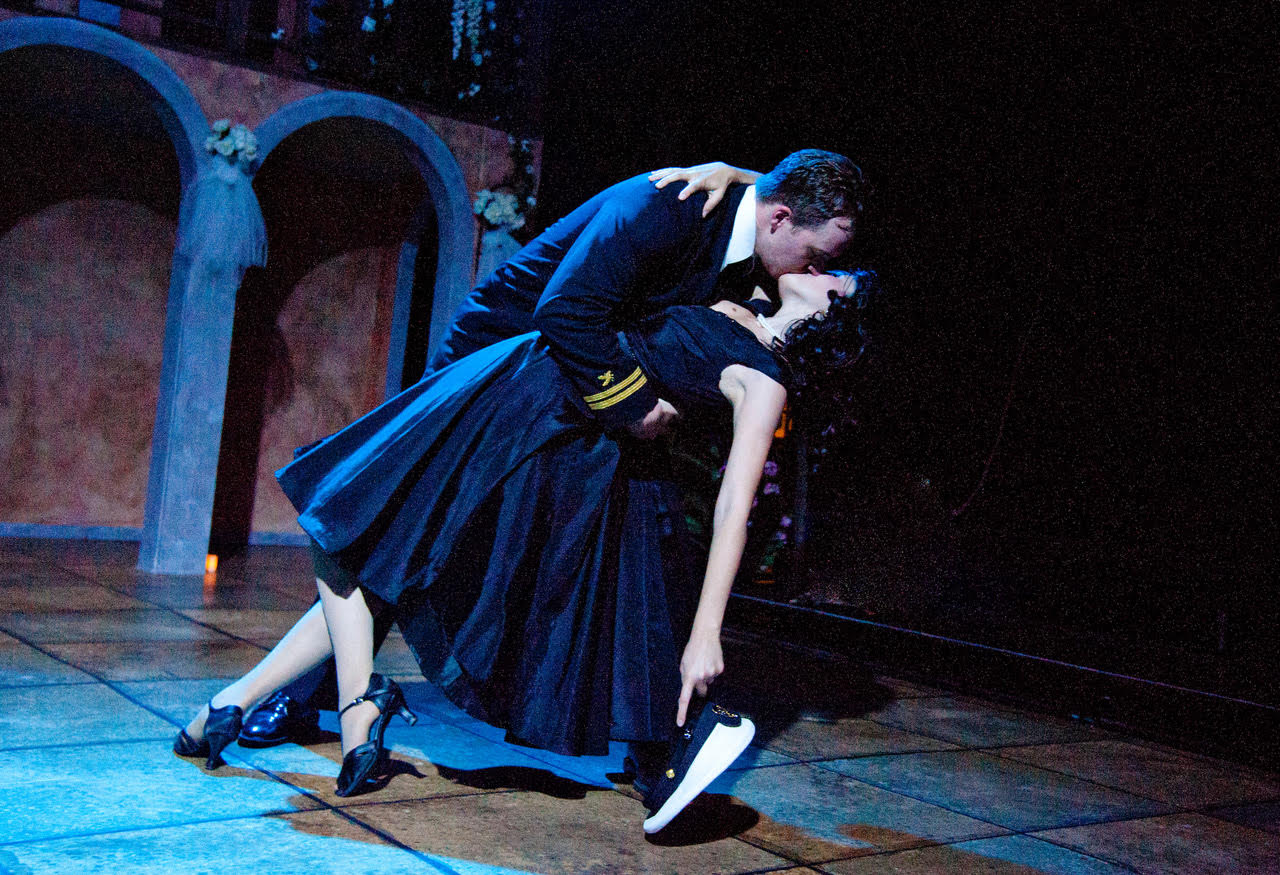 MUCH ADO ABOUT NOTHING is one of Shakespeare's most beloved comedies. At the center of the story is one stubborn couple that everyone - except the couple - knows should be together. Annapolis Shakespeare Company's (ASC) production of this play is fresh and delightfully funny, and showcases every last comedic moment to its fullest. ASC's version of MUCH ADO takes place in the late 1950s on a beachside resort. This summery setting allows for a beautiful wardrobe full of gorgeous 1950s style dresses for the women, and sparkly Navy dress-whites for the men. Seeing as Annapolis is home to the ASC and the Naval Academy, one can assume those uniforms were a fun nod to the whites that are so common around town in the spring and summer months.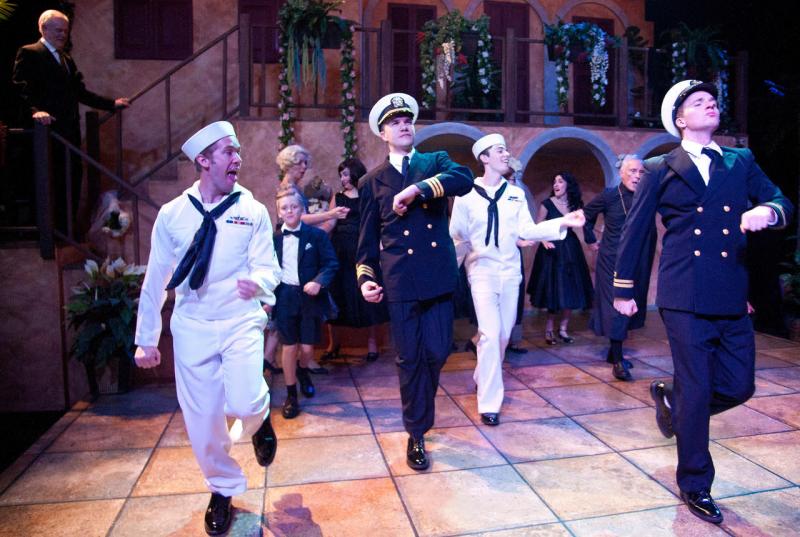 The bright and breezy costumes worked well with the resort style set. The set, which was made up of 2 levels connected by a staircase, as well as a terrace and multiple entrances, was impressive due to the theater's small space. To say the creative team used all of the space allotted is an understatement. This handpainted set was not only beautiful to look at, but it also created an open area for the actors to do some great physical comedy work. These moments were a highlight of the show for sure, and would not have been nearly as successful without the sheer talent of this cast.
Beatrice and Benedick - played by Helena Farhi and Benjamin Russell respectively - led the cast as the lovers that really can't stand each other until they realize that their disdain for each other may actually be love. Shakespearean works are often quite difficult to master, yet these actors were able to nail the dialogue as well as the physical beats of the show. The best representation of this was the scene in which Beatrice and Benedick's friends are conspiring to bring them together. Each group's goal is to have a conversation that each will "overhear". However, Benedick and later Beatrice are so shocked by the news that they attempt to conceal where they are hiding to various degrees of ridiculousness; each beat, funnier than the last. The comedic talents of these actors were on full display, and the audience loved it. These actors were able to give their individual characters heart and wit, but as a couple were also the perfect pairing.
Of course, this couple would never have found love if it weren't for their scheming friends and family members, which rounded out this fabulously talented cast. Each actor - whether it was a costarring role, or a walk-on part - managed to instill their characters with a personality that was unique and memorable. One of the ways the creative team chose to do this was with song and dance; something not often seen in Shakespearean works. Because this particular production took place in the 1950s, doowop music was used as a bridge between scenes, as well as a way to elaborate on the party atmosphere. These Navy men were on leave, afterall. Parties were happening which meant this cast was dancing. Some - most specifically Ian Charles who played Balthasar - even sang and played the guitar. His rendition of "Sigh No More" has been set to many different types of music over the years. This version was a bit slower, and provided a fun change of pace with the guitar accompaniment.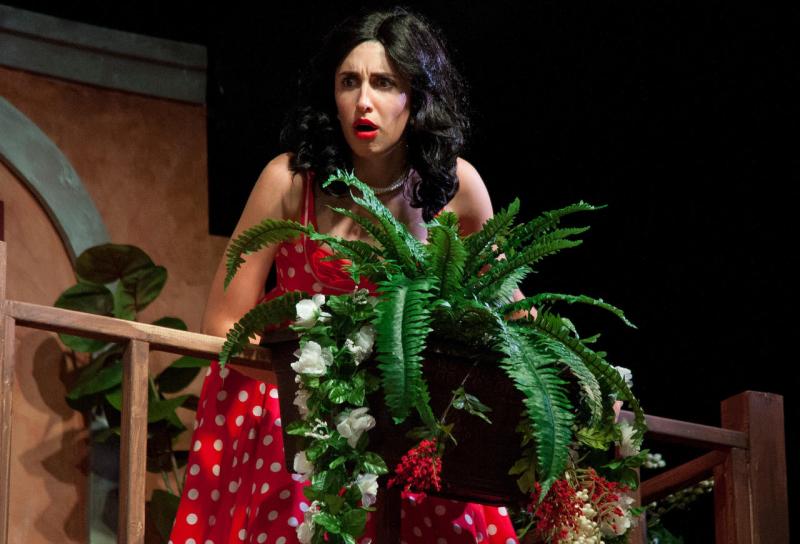 As so many have said, and as I believe whole-heartedly, Shakespeare was never meant to be read. His works were always meant to be performed to really grasp the full extent of what he was saying. And in the comedies, such as MUCH ADO ABOUT NOTHING, the reasoning behind this becomes even clearer. I'm sure many have read this particular play, but have never laughed as loudly or openly as the audience did during this production. In this instance, the addition of great actors and a creative take, elevate an already memorable work to something wonderful. Luckily, with companies like ASC leading the charge for performing and interacting with Shakespeare's works, I believe the Bard's works are in good hands for the future.
Related Articles
Kristen first discovered theater by way of Jesus Christ Superstar in elementary school and fell madly in love with the idea of singing and dancing. (read more...)