Sophia Lambton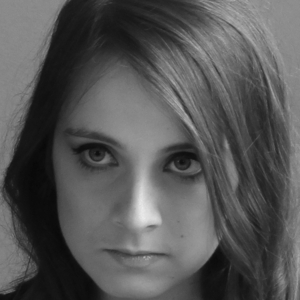 Sophia Lambton became a professional classical music critic at the age of seventeen when she began to be published in Musical Opinion, Britain's oldest magazine centred on classical music. Since graduating from the University of Oxford in 2015, she has also written for The Guardian, Bachtrack, musicOMH and Broadway World.
In 2019 she finished The Crooked Little Pieces: a series of novels about strange passions and self-paradox spanning five decades. She has also spent several years researching a classical music-related book now in its fifth draft.
You can find more of her work at https://sophialambton.substack.com/. 
---
BWW Review: PAAVO JÄRVI CONDUCTS THE PHILHARMONIA ORCHESTRA, Royal Albert Hall

September 10, 2020

Accentuating agony across three erasa?? worth of works, Paavo Järvi conducted the Philharmonia Orchestra unsettlingly in both good and bad ways.
---
BWW Review: PROM 31: BRAHMS, BRUCKNER & STRAUSS, Royal Albert Hall

August 11, 2019

Esa-Pekka Salonen conducted an evening of music where emotion overrode pristine beauty.
---
BWW Review: JETTE PARKER YOUNG ARTISTS SUMMER PERFORMANCE, Royal Opera House

July 22, 2019

Evolving artists with differing amounts of stage experience formed a variably green, prepared and overworked ensemble in this summer showcase of the Royal Opera's young roster singers.
---
BWW Review: PROM 2: BOHEMIAN RHAPSODY, Royal Albert Hall

July 21, 2019

*****#JakubHrusa builds a wondrous labyrinth of melodies with @bambergsymphony and @JoshuaBellMusic in the original #BohemianRhapsody @BBCProms
---
BWW Review: A DINNER ENGAGEMENT/TROUBLE IN TAHITI, Royal College Of Music

June 29, 2019

A slick delivery of operatic satires by students of the Royal College of Music challenges contemporary, outmoded conceptions about 'amateur' vs. 'professional'.
---
BWW Review: BILLY BUDD, Royal Opera House

April 30, 2019

In a minimalist setting, Benjamin Britten's 20th-century reflections on Herman Melville's novel are deftly captured musically and visually.
---
BWW Review: KATHLEEN FERRIER AWARDS 2019 FINAL, Wigmore Hall

April 28, 2019

Stupendous singing from a group of students battled old professionals who didn't dare reward risks.
---
BWW Review: GALA EVENING WITH JUAN DIEGO FLOREZ, Royal Festival Hall

March 30, 2019

Juan Diego Flórez gave an orchestral recital which failed to display his superlative assets.
---
BWW Review: Elina Garanca, Wigmore Hall

February 19, 2019

If there are golden voices, the instrument of Elina Garanca isn't among them. Dusky like a claret, the mezzo-soprano's pervasive, pure timbre emerges with the strength of a tree bark; equally, the luscious lilt of gently pouring molten bronze.
---
BWW Review: ORCHESTRA OF THE ROYAL OPERA HOUSE IN CONCERT, Royal Opera House

February 9, 2019

This evening of contrasting sentimental works was far too fiery to resound with echoes of the (Russian) soul.
---
BWW Review: LA TRAVIATA, Royal Opera House

January 15, 2019

A quarter of a century after its premiere, the long-running production is still worth a shot.
---
BWW Review: THE QUEEN OF SPADES, Royal Opera House

January 14, 2019

The Royal Opera's new production sidelines the opera in favour of meaningless chaos.
---
BWW Review: HANSEL AND GRETEL, Royal Opera House

December 14, 2018

The spectacle is a hunger-inducing delight for the eyes.
---
BWW Review: CARMEN, Royal Opera House

December 1, 2018

Barrie Kosky's unmusical revival loses more steam on its second outing.
---
BWW Review: VERDI'S REQUIEM, Royal Opera House

October 24, 2018

Antonio Pappano's conducting of the work evoked gloom but didn't approach closely enough the more sinister subject of death.
---
BWW Review: PROM 71: ORCHESTRE REVOLUTIONNAIRE ET ROMANTIQUE PERFORM BERLIOZ WITH JOYCE DIDONATO at Royal Albert Hall

September 6, 2018

Under the baton of Sir John Eliot Gardiner, the evening exuded Romantic electricity - of a calibre not always the most musical or Berliozian.
---
BWW Review: PROM 48: SIR SIMON RATTLE CONDUCTS 'L'ENFANT ET LES SORTILÈGES', Royal Albert Hall

August 19, 2018

Sir Simon Rattle enslaved the LSO under Ravel's near-supernatural spell; solo singers strived to follow him along the trail.
---
BWW Review: JOYCE DIDONATO AND ANTONIO PAPPANO IN CONCERT, Royal Opera House

June 5, 2018

In the space of just a brief recital, Joyce DiDonato brings World History to Covent Garden (and makes some).
---
BWW Review: CORALINE, Barbican Theatre

March 30, 2018

Magical realism is supplanted by kitchen sink comedy-drama in this adaptation of Neil Gaiman's 2002 hit novel of the same name.
---