Rowena Winkler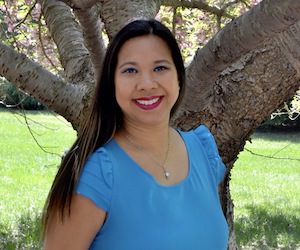 Rowena Winkler is a Copywriter for the Marketing Department at Vectorworks, Inc., a global design and BIM software solutions provider in Columbia, Maryland. There, she writes and edits copy for inbound marketing purposes, such as emails, case studies, blog posts, advertisements, and social media posts. She obtained her M.A. and Ph.D. from the Department of Communication at the University of Maryland, College Park with emphases in public relations and health communication. Follow her on Twitter @RBWinklerPhD.


BWW Review: DINNER WITH FRIENDS at Everyman Theatre

April 8, 2019

Everyman Theatre's Founder and Artistic Director Vincent M. Lancisi recently exposed Baltimore theatergoers to the storytelling genius of Playwright Donald Margulies in their rendition of Dinner with Friends. Armed with an intelligent script that explores the nuances of romance and friendship, Everyman hit its mark of seeking connection through emotional storytelling in a way that left the audience pondering their own relationships.
---
BWW Interview: Deborah Hazlett on Channeling Compassion in SWEAT at Everyman Theatre

November 8, 2018

The Baltimore debut of Lynn Nottage's gripping play, Sweat, is currently playing at the Everyman Theatre through November 25th. To get an inside look at this production, BroadwayWorld sat down with Resident Company Member Deborah Hazlett to talk about her role as Tracey in this revelatory and emotionally gripping show.
---
BWW Review: SWEAT at Everyman Theatre

November 4, 2018

When the world you've known your whole life starts falling apart due to forces outside of your control, are you able to roll with the punches? When the bubble you've lived in for years starts imploding upon itself due to the choices made by others, are you able to move forward with compassion and understanding? What if the impact of those choices is caused by your friend? Or even your own mother? These are the questions audience members will ask themselves when they step into the world of Reading, Pennsylvania to see Sweat at Everyman Theatre.
---
BWW Review: LES MISERABLES at Hippodrome Theatre

October 11, 2018

Les Miserables is a 'classic' many theatergoers have seen over and over again, with a reputation that comes with its own set of expectations. Because the show is practically timeless, new productions are faced with the challenge to come up with fresh ways to tell the story of Jean Valjean, while keeping the moments we've all grown to love intact. The latest national tour that recently opened at the Hippodrome Theatre does just that-and possibly more
---
BWW Review: BAD JEWS at Vagabond Players

June 5, 2018

When a family deals with loss, how can they go about preserving their loved one's legacy with what was left behind? At the Vagabond Players, audiences can witness how Joshua Harmon's award-winning dark comedy BAD JEWS will immerse you on an emotional journey from beginning to end.
---