Review: LAMABATI at Improv Theatre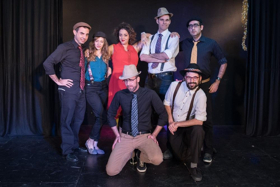 Now that I've seen Tomer Sharon - one of the funniest comedians in the country (and one of my biggest teen crushes) - walking through the audience of the Improv Theatre made me wonder why all shows don't start this way - with Tomer saying "hi" to audience members, hugging and making silly comments. Right from the start of the show, Sharon proved that relentless control of the room is how he does business, even when he's the odd one out.
Sharon volunteered to join the incredibly talented and accomplished group LAMABATI for this one show, and in spite of not being a member of the group, did not miss a single comedic step. His poised ease, his spot-on facial expressions and his wide range of characters made this evening priceless. He also had the best punchline of the evening: "suck my beak". He was a seagull at the time. Really, you had to be there...
Meanwhile, the award-winning group kept things as fabulous as ever on their end.
I first saw them on stage at ICON a few years ago, and I have been addicted to their shows since. Having seen them several times before, I had a sense of what to expect, and they did not disappoint. Even though most of the audience were seasoned veterans of LAMABATI shows (no one can stop after just one), the group still did as they always do - they kept the entire room laughing non-stop the entire time.
The evening always flies by in super speed when this energetic crazy bunch is on stage, and through the blur of their movement and their hilarious banter, a few things become clear.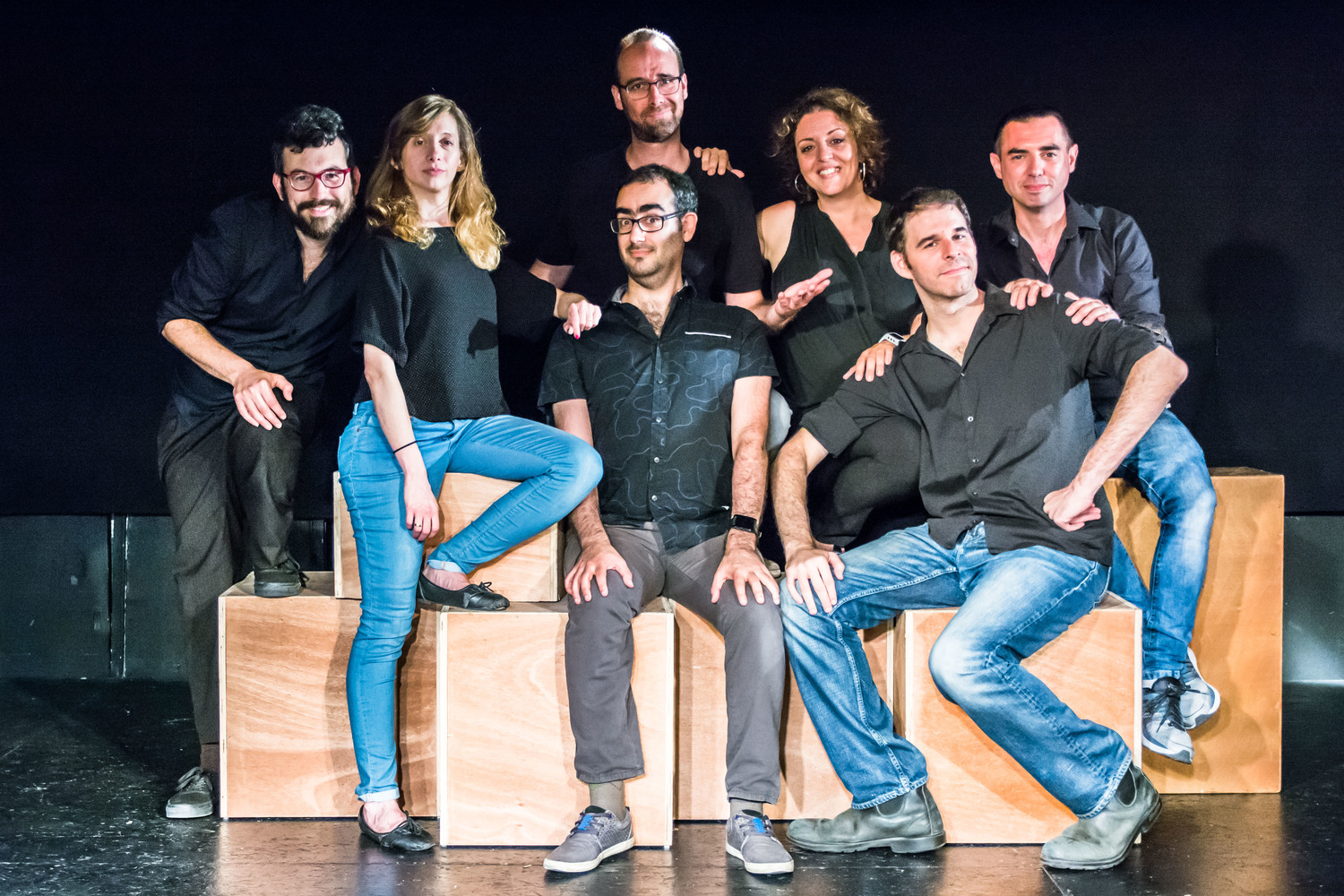 The members of this group are always ready to catch each others' "flaming hoops", never missing a step, never stumped or confused, always in flow with each other. Anyone can see that they work tirelessly on their craft, that they love doing it, and that they are perfect together, because while they all share the same skills to varying degrees, they each have their own "superpower".
Adi Singer, whose greatest weapon is surprise, will come out of the shadows with something you'd never expect her to say, leaving you dazed and amused.
Itamar Karbian who seems to excel at loud exclamations that enhance the scene, support his co-stars and ripple through the audience with their hilarious punch lines.
Oren Genkin whose ability to be different characters and inanimate objects and switch between them in the blink of an eye is simply astounding.
Amir Atsmon who seems like the most ordinary guy with the most extraordinary fashion sense - will often shock the audience with his sharp statements and impeccable timing.
Oren Karmi will melt all hearts with his smile, then leave them laughing in his dust as he speeds off to the next scene.
Uri Lifshitz who says little, but whose perfectly-timed words create flawless and unforgettable comedy gold.
And finally, Hila Di Castro - an incredibly talented artist who can keep an entire room laughing for hours simply by making her unique facial expressions and her shining witty comments. There's a special place in my show-loving heart for her.
They are supported by DJ Sivan Terem whose sense of humour makes her a significant part of the show as she participates by providing the perfect sound for each moment, and by lighting designer Yaron Karmi without whom no one could be able to see them...
As this group periodically does shows in English and travels around Europe occasionally, I would recommend this show to anyone (just make sure it's in the right language for you when purchasing a ticket).
I have to say I fall in love with this gang a little bit every time I have the good fortune of attending one of their shows. Their small but dedicated fan core will hate me for saying this, but I hope they get the recognition they deserve soon, as they really should be on larger stages playing to much bigger rooms. But what about little us? We will always have ICON.
Photo credit: Leetal Kaspin