Natalie O'Donoghue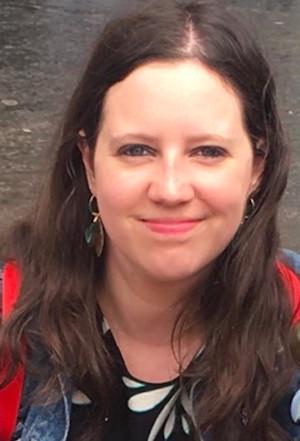 Natalie has been an avid theatre goer since her first London production of Blood Brothers when she was 12. Based in Glasgow, she also reviews in Edinburgh and London as much as she can. Natalie loves nothing better than a musical medley and has an intense fear of audience participation.
MOST POPULAR ARTICLES
LAST 30 DAYS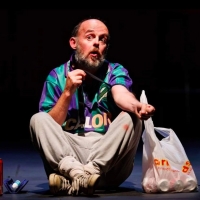 Edinburgh 2022: Review: IRVINE WELSH'S PORNO, Pleasance Courtyard
August 4, 2022
---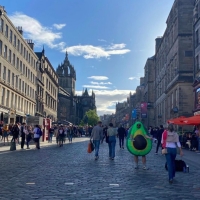 Edinburgh 2022: BroadwayWorld's Edfringe Reviews
August 5, 2022
---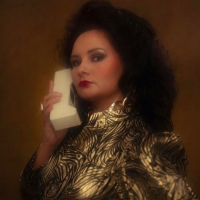 Edinburgh 2022: Review: RACHEL FAIRBURN: CAN I BE AWFUL? , Monkey Barrel
August 5, 2022
---
Edinburgh 2022: Review: CATHERINE BOHART: THIS ISN'T FOR YOU, Monkey Barrel
August 5, 2022
---
Edinburgh 2022: Review: MAKING A MURDERER THE MUSICAL, Underbelly
August 9, 2022
---
LAST 365 DAYS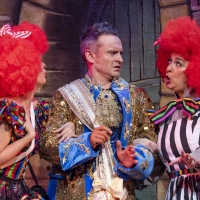 BWW Review: CINDERELLA, King's Theatre, Glasgow
December 3, 2021
---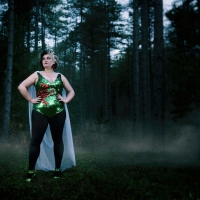 EDINBURGH 2022: Pick of the Programme- Comedy
June 10, 2022
---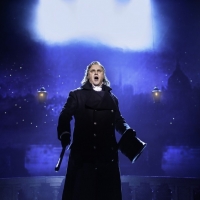 BWW Review: LES MISERABLES, Theatre Royal Glasgow
December 1, 2021
---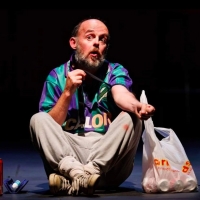 Edinburgh 2022: Review: IRVINE WELSH'S PORNO, Pleasance Courtyard
August 4, 2022
---
EDINBURGH 2022: Pick of the Programme- Circus
June 16, 2022
---
Edinburgh 2022: Review: TOM DETRINIS: I HATE NEW YORK, Assembly

August 16, 2022

I HATE NEW YORK is a gay-tastic solo debut from self-professed rage-a-holic, Tom DeTrinis, that offers up a non-stop, hilarious litany of grievances. DeTrinis unmasks his singular views on everything from NYC to his huge family to cheese and finally, to himself. DeTrinis is angry and he wants you to know who, what, where, when and why!
---
Edinburgh 2022: Review: LOVE THEM TO DEATH, Underbelly

August 15, 2022

A mother keeps pulling her ill son out of school. But is everything as it seems? School Attendance Officer Kelly isn't so sure. A piece about who is telling the truth, how we come to that decision, and whether the truth even exists most of the time. A dark and twisty tale set in the borderlands between love and violence – inspired by real events. Written by Max Dickins (The Man on the Moor, Kin, The Trunk) and directed by five-time Fringe First winner Hannah Eidinow.
---
Edinburgh 2022: Review: ARE YOU BEING MURDERED? EICC

August 16, 2022

World premiere of a new murder mystery starring Arthur Bostrom ('Allo 'Allo!) set in the golden age of BBC sitcoms, from the acclaimed Father Brown writer David Semple. A supporting artist's job is to be invisible, inscrutable, and not to pull focus from the stars... and Jamie Button does his best to follow these rules, until he witnesses a murder on the set of a popular sitcom. Extra turns detective, stepping into the limelight. As events unravel and the culprit fears detection by this amateur sleuth, could it be that Jamie has spoken his last 'rhubarb'?
---
Edinburgh 2022: Review: BRITNEY: FRIENDS AND NOTHING MORE, Pleasance Courtyard

August 15, 2022

Fresh from their universally adored BBC Three pilot, Charly Clive and Ellen Robertson make their long-awaited return to the Fringe with a sketch show about love. But which of these two girls will you fancy more?
---
Edinburgh 2022: Review: FANTASTICALLY GREAT WOMEN WHO CHANGED THE WORLD, Pleasance Courtyard

August 15, 2022

The Fringe premiere of new kickass-pirational pop musical from one of the producers of hit SIX, that celebrates the lives of Frida Kahlo, Rosa Parks, Emmeline Pankhurst and many more. Join our inquisitive heroine Jade as she breaks away from her class to take a peek at the not yet open Gallery of Greatness in the local museum where she meets some of history's incredible wonder women.
---
Edinburgh 2022: Review: REBEL, Underbelly Circus Hub

August 15, 2022

A live circus rock tribute to the original rebel, David Bowie. Stage dive into the mosh pit for a night of live music, glittering glam rock, phenomenal acrobatics, breath-taking aerials and spectacular heart-stopping sideshow. Combining music and circus, bringing to life an incredible body of work that spanned over 50 years, with an aesthetic that inspired generations.
---
Edinburgh 2022: Myra Dubois Guest Blog

August 13, 2022

With her unique brand of kindness and a wit sharper than a scalpel, Myra Dubois offers to heal the wounds of the world weary. Here she discusses how she's made therapy into a artform for other to watch and why she's uniquely qualified to offer advice.
---
Edinburgh 2022: Review: RAY BRADSHAW: BALD GINGER, Waverley Bar

August 13, 2022

Fresh from doing tour support for John Bishop on his 2022 arena tour, multi-international award-winning stand-up comedian Ray Bradshaw is bringing a new show to the Edinburgh Fringe. His previous shows have won Best Show and Outstanding Contribution to Comedy at the Scottish Comedy Awards and Ray was also the first comedian ever to win a Scottish Culture Award.
---
Edinburgh 2022: Review: JOSIE LONG: RE-ENCHANTMENT, Monkey Barrel

August 13, 2022

'After defeat, re-enchantment is necessary', said Lola Olufemi. This thought inspires Josie Long's brand-new hour of stand-up infused with humanity, compassion and probably some brief political rants. The triple Edinburgh Comedy Award nominee, underdog Fringe hero and delirious new mother (the first person to have two babies) returns with a show about the changes wrought by time, passion, moving to Scotland, and loving the world under – let's face it – difficult circumstances.
---
Edinburgh 2022: Review: CASSIE AND THE LIGHTS, Underbelly

August 12, 2022

When Cassie's mother disappears, the teenager wants to care for her sisters on her own. Is she the right person to be a parent now, or should she let foster parents adopt her sisters and create a new family? Based on real-life events and interviews with children in care and with live music, Cassie and the Lights examines our ideas of what makes a family.
---
Edinburgh 2022: Review: HOW TO LIVE A JELLICLE LIFE, Greenside

August 12, 2022

A show that provides a jellicle discussion about the jellicle aspects of the jellicle cats in CATS and how you can apply them to your life in order to make it truly jellicle. No previous knowledge about CATS required.
---
Edinburgh 2022: Review: SHOWSTOPPER! THE IMPROVISED MUSICAL, Pleasance Courtyard

August 12, 2022

The must-see, Olivier Award-winning West End hit returns for its 13th year! Watch the masters of musical improv create a brand-new musical comedy from scratch at every performance of this multi award-winning show. Audience suggestions are transformed into an all-singing, all-dancing show with hilarious results.
---
Edinburgh 2022: Review: TIFF STEVENSON: SEXY BRAIN, Pleasance Courtyard

August 11, 2022

Critically acclaimed stand-up, writer and actor Tiff Stevenson (Mock the Week, People Just Do Nothing, The Office, Game Face and ABC's The Weekly) invites you to spend an hour with a woman and her self-diagnosed Sexy Brain... a study in trying to see all sides of every argument and driving yourself slowly mad in the process.
---
Edinburgh 2022: Review: WILF, Traverse Theatre

August 12, 2022

Calvin is going to completely revolutionise his life. Escape his abusive boyfriend, detonate his inner sex bomb, see (and shag) the world. Yes, he's going to change things, and everything will be wonderful, and he's going to be so happy. Definitely. Finally. Right?
---
Edinburgh 2022: Review: BLOODY ELLE, Traverse Theatre

August 11, 2022

This loud, proud love story is heart-warmingly honest and belly achingly funny. Stuffed full of those stomach-flipping-time-stopping moments that everyone will recognise.
---
Edinburgh 2022: Review: RED RICHARDSON: SHOTS FIRED, Pleasance Courtyard

August 11, 2022

Red Richardson is one of Britain's best up-and-coming comedians. In 2017 he and pop sensation Ollie Murrs (amongst others) were caught in a major police incident. Red found himself cowering under a desk, questioning his life choices and point blank refusing to 'mark himself as safe'.
---
Edinburgh 2022: Review: GRANDMOTHER'S CLOSET, Summerhall

August 11, 2022

An autobiographical musical adventure that promises mischief and mash-ups, dresses and divas, and a whole lot of heart. Join Luke Hereford (he/they) as he stumbles along his journey of queer self-discovery through the glamorous spirit of his very own personal cheerleader – his Nan – capturing their brightest memories before they start to fade forever. Reflecting on his first tentative steps down the yellow brick road, Luke takes on Broadway, experiences his first Pride and finds the perfect shade of lipstick – all to the tune of Madonna, Kylie, Kate Bush and all of his favourite pop divas.
---
Edinburgh 2022: Review: LOTTIE PLATCHETT TOOK A HATCHET, Assembly Roxy

August 11, 2022

A camp play on the Lizzie Borden case, Lottie Plachett Took a Hatchet is a comedy about axe murder, sexual depravity, and the installation of a toilet. Lottie, an unsuspecting spinster, stands accused of brutally murdering her father and step-mother. But did Lottie Plachett actually take up a hatchet? That's for you and the jury to decide as this camp comedy unfolds
---
Edinburgh 2022: Review: JENNY BEDE: THE FIRST PREGNANT WOMAN IN THE WORLD, Underbelly

August 11, 2022

You won't have had children yet, as Jenny is the first person to ever go through this particular ordeal, but you might be keen to learn a little something about this incredible new process called pregnancy from award-winning musical comedian and future nation's sweetheart, Jenny Bede. Jenny will navigate the entire gamut of human emotions, from despair all the way through to despair, as she jokes, sings and (at last, justifiably) Mum-dances her experience to life in this new hour.
---
Edinburgh 2022: Review: AUSTENTACIOUS, Underbelly

August 10, 2022

After sell-out national tours, a West End run and Radio 4 special, Austentatious returns to the Fringe for its ninth glorious year! Every single day, an all-star cast improvise a brand new Jane Austen novel based entirely on a single suggestion from the audience. Performed in period costume with live musical accompaniment, this is Austen as you've never seen her before: award-winning, riotous and unmissable.
---