Michael Dale - Page 161
After 20-odd years singing, dancing and acting in dinner theatres, summer stocks and the ever-popular audience participation murder mysteries (try improvising with audiences after they?ve had two hours of open bar), Michael Dale segued his theatrical ambitions into playwriting. The buildings which once housed the 5 Off-Off Broadway plays he penned have all been destroyed or turned into a Starbucks, but his name remains the answer to the trivia question, "Who wrote the official play of Babe Ruth's 100th Birthday?" He served as Artistic Director for The Play's The Thing Theatre Company, helping to bring free live theatre to underserved communities, and dabbled a bit in stage managing and in directing cabaret shows before answering the call (it was an email, actually) to become BroadwayWorld.com's first Chief Theatre Critic. While not attending shows Michael can be seen at Citi Field pleading for the Mets to stop imploding. Likes: Strong book musicals and ambitious new works. Dislikes: Unprepared celebrities making their stage acting debuts by starring on Broadway and weak bullpens.
MOST POPULAR ARTICLES
LAST 365 DAYS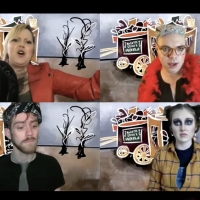 BWW Review: The Seeing Place Presents Liz Duffy Adams' DOG ACT
Posted: Feb. 6, 2021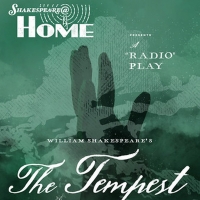 BWW Review: David Hargreaves in Shakespeare@'s THE TEMPEST
Posted: Oct. 5, 2020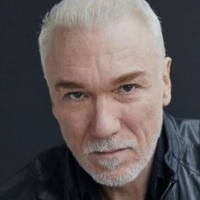 BWW Review: Patrick Page in Shakespeare@'s JULIUS CAESAR
Posted: Mar. 2, 2021


Robert Patrick's 'Hollywood at Sunset' premieres with TOSOS II Theatre Company

March 4, 2004

America's most prolific major playwright reminisces on the birth of Off-Off-Broadway, the creation of gay theatre, the first completely nude play and how a certain Catwoman welcomed him to Broadway.
---
Rosie to Taboo audience: 'I promise you this show will be back'

February 9, 2004

Rosie O'Donnell says Taboo ain't finished at the final Broadway performance. Pictures from the final performance coming later this week...
---
'Thank you and good night'

January 22, 2004

With those words and one last musical flourish, the final performance at Henry Miller's Theatre came to an end
---
How to Date the Leading Ladies of Broadway

January 17, 2004

When you've started talking about the weather it's usually a sign that your date's not going very well. Unless, of course, you're on a date with Lady Guenevere. The way Lerner and Loewe wrote her in the musical Camelot, the chick seems to have a bit of a weather fetish. Think of it. When we first see her she's so disgusted at the thought of getting married that she runs away in the middle of a forest. But how does Arthur win her over? He sings a song about how nice the weather is in his kingdom. All he's gotta do is tell her "The winter is forbidden till December" and "The rain may never fall till after sundown" and she's all hot for a royal wedding. Need further proof? Look how Lancelot steals her heart away in Act II. He sings "If Ever I Would Leave You", a song that actually names all four seasons! When the musical climax occurs at "Oh no, not in springtime, summer, winter or fall..." the queen's been worked up into such a medieval, female Viagra frenzy she's willing to dump a wealthy king who gives her everything for some dude who writes rhyming couplets about himself and fights jousts for a living.
---
100 Easy Ways to Lose a Star

January 1, 2004

An anthem for the first half of the 2003-04 New York theatre season. (With deepest respect to Betty Comden, Adolph Green and Leonard Bernstein)
---
Christine Pedi as... Christine Pedi?

December 29, 2003

Forbidden Broadway star plays herself in new cabaret show saluting Betty Comden and Adolph Green
---
Gershwin musical Primrose makes its New York debut

December 11, 2003

After two years of research and restoration, Musicals Tonight! presents the New York premiere of a lost Gershwin musical.
---
Lessons I've Learned from Broadway Musicals (that have completely destroyed my moral perspective)

November 26, 2003

WARNING: I AM ABOUT TO DISCUSS THE ENDING OF THOROUGHLY MODERN MILLIE. If you've yet to see this award winning stage musical and wish to feel the full dramatic impact of its plot when you do attend, I suggest you skip this column. I TAKE NO FURTHER RESPONSIBILITY FOR ANY DECREASED ENJOYMENT YOU MAY HAVE WHILE ATTENDING A PERFORMANCE OF THOROUGHLY MODERN MILLIE.
---
Breaking News: Singular Sensations closes this Sunday unless box office improves

November 21, 2003

Despite enthusiastic reviews and internet buzz, Glen Roven's interview series with Broadway's musical legends is set to close after this week's visit from Florence Henderson.
---
Love From Judy finally crosses the pond

November 17, 2003

More than 50 years after it's smash West End production, Musicals Tonight! presents the North American premiere of Hugh Martin and Timothy Gray's first collaboration
---
BROADWAY TONIGHT Puts Understudies Center Stage

October 27, 2003

There were no refunds requested when six Broadway understudies sang from the roles they cover in the first edition of Musical Tonight!'s series featuring those performers who come to the rescue
---
Scat Speaks Louder Than Words

October 24, 2003

The home of Louis Armstrong, one of America's most influential artists, opens for public tours.
---
A straight boy's guide to meeting straight women in piano bars

October 20, 2003

Never admit to knowing any song from a flop Angela Lansbury musical or you'll be spending the next month trying to convince her you're not in the closet
---