Lauren Yarger - Page 4
Lauren is a theater producer (Gracewell Productions), a playwright (member of The Dramatists Guild of America) and a theater critic -- The Connecticut Arts Connection (http://ctarts.blogspot.com) and Reflections in the Light (http://reflectionsinthelight.blogspot.com). She is a member of The Outer Critics Circle and Executive Producer of its annual awards dinner. She is a former voting member and Vice President of The Drama Desk. She is Co-Founder of the CT Chapter of The League of Professional Theatre Women.
MOST POPULAR ARTICLES
LAST 30 DAYS
IT'S VALENTINE'S: LET'S MAKE SOME CONNECTIONS at Online
Posted: Feb. 9, 2021


LAST 365 DAYS
DOROTHY LYMAN PLAY GETS READING at Online
Posted: Oct. 20, 2020


IT'S VALENTINE'S: LET'S MAKE SOME CONNECTIONS at Online
Posted: Feb. 9, 2021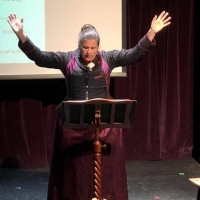 TOAST THE VOTE! at Online
Posted: Jul. 15, 2020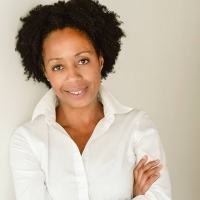 TOAST THE VOTE! Event Postponed to 8/20
Posted: Aug. 10, 2020


TOAST THE VOTE! SUSAN B. at Zoom
Posted: Sep. 21, 2020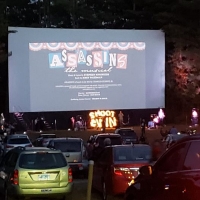 THINKING INSIDE THE (ZOOM) BOX at Online
Posted: Nov. 4, 2020


BWW Reviews: TheaterWorks Explores THE OTHER PLACE a Mind Can Go

March 25, 2014

Levy shows a wide arc of emotions as the character goes from educated woman in control of her life to someone not quite sure who to trust, including herself.
---
BWW Reviews: Ivoryton Playhouse Gives 'SHOUT! Out' to Mod '60s with Swinging England Musical

March 25, 2014

Singing 30 tunes popular in the era like 'Goldfinger,' 'Downtown,' To Sir with Love,' and the title song 'Shout,' the girls, identified only by colors that signify their personalities, try to embrace modern times while seeking the advice of columnist Gwendolyn Holmes
---
BWW Reviews: This BOOK OF MORMON Gets a Warm Welcome as It Rings The Bushnell's Doorbell

March 21, 2014

This tour is quite well done, with strong vocals for the leads. Evans nails 'I Believe' and Ncube shows a lovely soprano in her national tour debut. O'Neill, making his professional debut, shows solid comic ability as the awkward Cunningham
---
BWW Reviews: Much to Make a To-Do About in This Refreshing MUCH ADO at UConn

March 4, 2014

This production, helmed by Paul Mullins, is delightful in every way, with wonderfully full portrayals, a fanciful set (designed by Joe Keener III) and costumes (designed by Tiffany Delligatti) that are to die for.
---
BWW Reviews: SONG AT TWILIGHT Dims in the Modern Age

March 4, 2014

In Noel Coward's time, and when one of his last plays, A SONG AT TWILIGHT was written in 1966, it must have been shocking to have the possible outing of a closeted gay man be the driving force of a plot. In 2014, when such a play is just one of a plethora of stories written by men, featuring male characters and very often, gay men's issues, we have to wonder why two of Connecticut's theaters have chosen to include a revival of it on their stages this season (currently it's at Hartford stage through March 16. It moves to Westport Country Playhouse April 29), especially when there are so many other great plays out there just begging to be produced.
---
BWW Reviews: A Witty Prequel for Adults Flies in PETER AND THE STARCATCHER at The Bushnell

February 19, 2014

Ropes become rooms and oceans, people become doors, gloves become birds and some very clever staging, directed by Roger Rees and Alex Timbers.
---
BWW Reviews: Reality, Fantasy Clash in FAIRYTALE LIVES OF RUSSIAN GIRLS at Yale Rep

February 7, 2014

Once upon a time we could go to the theater and enjoy a play that made sense, challenged our thinking, moved our hearts and made us feel enlightened when the curtain fell.
---
BWW Reviews: A Tale of Friendship, Love, War Gallops to the Stage in Tour of WAR HORSE at The Bushnell

January 30, 2014

A sweeping tale of friendship and devotion amidst the horrors of war combines with spectacular puppetry to bring Michael Morpurgo's children's novel WAR HORSE, to life on stage. It reins in for a tour stop at The Bushnell through Sunday.
---
BWW Reviews: THE CONSULTANT in Great Recession Triggers Questions, Depression in World Premiere at Long Wharf

January 27, 2014

The Dow may be plunging, but angst is at an all-time high at the pharmaceutical advertising company of Sutton, Feingold and McGrath where recent layoffs have the remaining employees pinning their hopes to an all-important presentation coming up by Jun Suk (Nelson Lee).
---
BWW Reviews: Matters of Life and Death Fuel Debate about God in FREUD'S LAST SESSION at TheaterWorks

January 27, 2014

How can a person with keen intelligence believe in a God that can't be proven?
---
BWW Reviews: Hartford Stage, Hartford Symphony Orchestra Collaborate on Dreamy MIDSUMMER NIGHT
January 10, 2014
---
Editor's Top Picks in Connecticut 2013

January 2, 2014

As always, Connecticut's professional theaters offerered a bountiful selection of excellent theater in 2013. It's hard to pick just a few, but here are some of the year's standouts from the theaters I cover for BroadwayWorld.com:
---
Yale Rep Brings 1969 to Present with Political Farce of ACCIDENTAL DEATH OF AN ANARCHIST

December 15, 2013

Actor Steven Epp and Director Christopher Bayes who teamed up for A Doctor in Spite of Himself and The Servant of Two Masters at Yale Rep join forces again for Dario Fo's bizarre political farce Accidental Death of an Anarchist - and count on Epp to interject a whole lot about the modern US economic and political situation.
---
BWW Reviews: Hartford Stage's A CHRISTMAS CAROL Gets a Few Updates at its Old Haunt

December 15, 2013

Apparently quite a few (more than 250,000 have seen the Michael Wilson adaptation getting its 16th run at Hartford Stage). This year's annual holiday tradition gets a bit of an update, all supervised by Wilson and directed by Maxwell Williams, that includes redesigned costumes; enhanced flying effects and choreography for the ghostly apparitions; the introduction of additional characters; and the latest in lighting design technology.
---
BWW Reviews: HOUND OF THE BASKERVILLES Dogs Other Spoofs of Classics, but Loses the Trail

December 15, 2013

With the success of THE 39 STEPS, a spoof of the Alfred Hitchcock film, it is no surprise that other similar shows would find their way onto the stage. Playhouse on the Park in west Hartford is hosting a run of one wannabe, THE HOUND OF THE BASKERVILLES.
---
BWW Reviews: Raise Your Glass to a New Holiday Tradition: CHRISTMAS ON THE ROCKS at TheaterWorks

December 9, 2013

The customers are grown up versions of children from holiday classics. Bringing them together here is the brainchild of Artistic Director Rob Ruggiero, who expertly directs a three-actor team: Carroll as the bartender and Harry Bouvy and Christine Pedi, who bring to life male and female characters in shorts by seven different playwrights.
---
BWW Reviews: Swordplay Highlights THE THREE MUSKETEERS at Connecticut Rep

November 30, 2013

It's the age-old story: young D'Artagnan (Will Haden) arrives in Paris looking for adventure and to pursue his father's place as one of the king's special guard. He is befriended by The Three Musketeers, Athos (Thomas Brazzle), Porthos (Anthony J. Goes) and Aramis (James Jelkin) and soon finds himself in the middle of swashbuckling swordfights, treason and romance.
---
BWW Reviews: Anchored in '50s, SEVEN YEAR ITCH Fails to Find Sea of Humor

November 4, 2013

Publisher Richard Sherman (David Conaway) is left on his own at their Gramercy Park apartment when his wife, Helen (Emma O'Donnell) and son, Ricky (Carson Waldron) leave for to the summer at the beach....
---
BWW Reviews: OWNERS at Yale Rep Makes Us Want to Foreclose

November 4, 2013

The conflict of two perspectives on ownership: the "western imperative to own everything: meets the "Eastern acceptance of owning nothing.
---
BWW Reviews: TheaterWorks' MRS. MANNERLY Causes Audiences to Guffaw in Public

October 25, 2013

Dale Hodges and Raymond McAnally reprise roles as etiquette expert Mrs. Mannerly and her 9-going-on-10-year-old student in Jeffrey Hatcher's brisk and funny memoir play opening the 2013-2014 season at TheaterWorks, Hartford.
---
« prev 1 2 3 4 5 6 7 … 10 next »