Ken Berrospi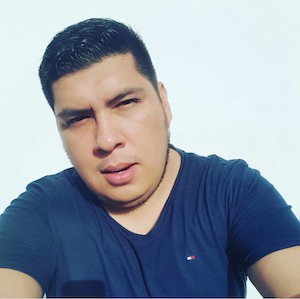 Publicist, Designer, Social/Media Communicator and Theatre Producer. He has been producing and directing plays and shows since 2003. His experience includes the production of many Broadway-style workshops and been director of "Peter Pan The Grand Musical", an original musical with music and lyrics written and arranged by him. Also he is writing two new original musicals and expect to participate with them at the New York Musical Theatre Festival in 2019. He is involved on the research of new talented artists and helping growing the musical theatre education organizations in Peru.

MOST POPULAR ARTICLES
LAST 30 DAYS
LAST 365 DAYS
BWW Feature: PANTALEON Y LAS VISITADORAS - EL MUSICAL at Peruano Japones

May 6, 2019

Todo va quedando listo para el estreno de 'Pantaleon y las visitadoras - El Musical', obra teatral basada en la obra del prestigioso escritor peruano Mario Vargas Llosa.
---
BWW Feature: ERES BUENO, CHARLIE BROWN at Mario Vargas Llosa

April 5, 2019

El musical familiar de Broadway "Eres bueno, Charlie Brown", llega a Lima gracias ED PRODUCCIONES y se presenta desde el sabado 6 de Abril en el Teatro Mario Vargas Llosa de la Biblioteca Nacional del Peru en San Borja.
---
BWW Feature: FREDDIE, LA LEYENDA - NUEVAS FUNCIONES at Ricardo Blume

March 29, 2019

A pedido del publico "Freddie, La leyenda"  vuelve por 3 unicas funciones.
---
BWW Feature: POR NO SER DECENTES at Auditorio Miraflores

March 29, 2019

Llega al Teatro Auditorio Miraflores POR NO SER DECENTES de Alistar Foot y Anthony Marriott , basada en la obra 'No sex please, We´re British', bajo el cuidado ojo de Jonathan Oliveros (El Director), que con esta obra nos presenta su octava comedia, asegurandonos diversion de principio a fin.
---
BWW Feature: CONSTELACIONES at Teatro De Lucía

February 5, 2019

En 'Constelaciones' se cuenta la historia de Marianne (Gisella Ponce de Leon), una profesora de fisica cuantica, y Roland (Jesus Osorio), un criador de abejas, quienes se conocen en una fiesta y se enamoran perdidamente. 
---
VIDEO: La Era del Rock (Rock of Ages) Peru

September 6, 2018

El musical mas Rockero jamas presentado en Lima, en sus ultimas semanas de exito. La adaptacion peruana de ROCK OF AGES viene conquistando la taquilla desde su estreno.
---
BWW Feature: LA ERA DEL ROCK at Teatro Mario Vargas Llosa

July 22, 2018

La decada de los escandalosos años 80's en el Sunset Strip de Hollywood, se traslada por una corta temporada al Teatro Mario Vargas Llosa de la Biblioteca Nacional en San Borja, trayendo consigo por primera vez en Lima, la version del aclamado y exitoso musical de Broadway 'La Era del Rock' (Rock Of Ages).
---
BWW Feature: CORPUS CHRISTI at Teatro Mocha Graña

June 18, 2018

Llega al Teatro Mocha Graña la controvertida obra CORPUS CHRISTI de Terrance McNally, dirigida por David Carrillo.
---
BWW Feature: CABARET at Teatro Municipal

June 2, 2018

Lights are ready, the musicians are set to perform. The entire cast, is getting ready in the dressing rooms. We arrived to the iconic Teatro Municipal in Lima to watch the official very first revival of a musical in Peru: 'Cabaret'.
---
BWW Feature: BILLY ELLIOT EL MUSICAL at Teatro Peruano Japonés

June 2, 2018

Billy Elliot - El Musical es sin duda uno de los espectaculos mas conmovedores y aclamados  a nivel mundial y desde el 25 de Mayo viene siendo un exito sin precedentes en el Teatro Peruano Japones, en Lima
---