Feature: CABARET at Teatro Municipal
The KIT KAT KLUB opens its doors in Lima, again.
Lights are ready, the musicians (directed by Cesar Vega) are set to perform. The entire cast, who has been warming up for two hours before showtime, is getting ready in the dressing rooms. We arrived to the iconic Teatro Municipal in Lima to watch the official first revival of a musical in Peru: "Cabaret" produced by "Preludio Asociacion Cultural", one of the best production companies in our country that celebrates it's 20th Anniversary with this magnificent Broadway-style musical.
This is the second time producing the Fred Ebb and John Kander musical, the first time was in 2009 and this is a whole new reimagined production, directed by the peruvian "Chicago" star Marco Zunino (also performing as Emcee) and Domenico Poggi. Marco has been acting in more than a dozen musicals in the country and abroad, but this is the first time directing musical theatre it has been a challenge for him, he told us. Despite the double work involved in starring in the musical (as Emcee) and directing, it has become a big theatrical phenomenon, with positive comments on the new staging, acting and vocals (that have been directed by producer Denisse Dibos).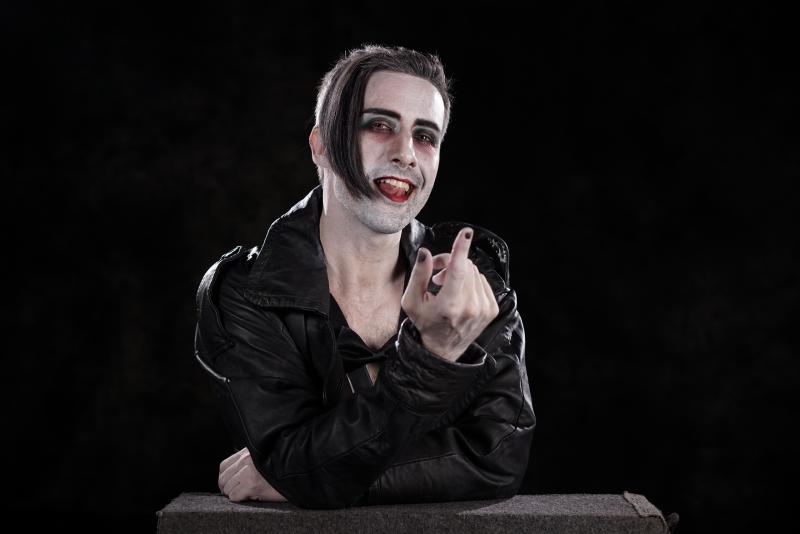 The "Cabaret" cast includes Gisela Ponce de Leon (as Sally Bowles), Elena Romero (as Fräulein Schneider) with Javier Valdez, Jesus Neyra, Joaquin de Orbegoso, Braulio Chapell and many more.
Performances are from Thursday to Saturday at 8pm and Sundays at 7pm at Teatro Municipal (Jirón Ica 377).
As the quote from Kander and Ebb's song "Wilkommen", your'e invited "Bleibe, reste, stay".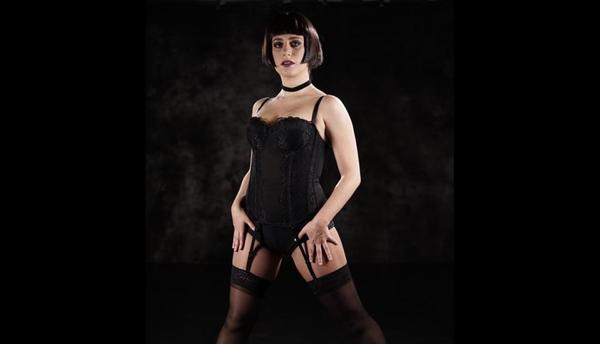 Gisela Ponce de Leon as Sally Bowles.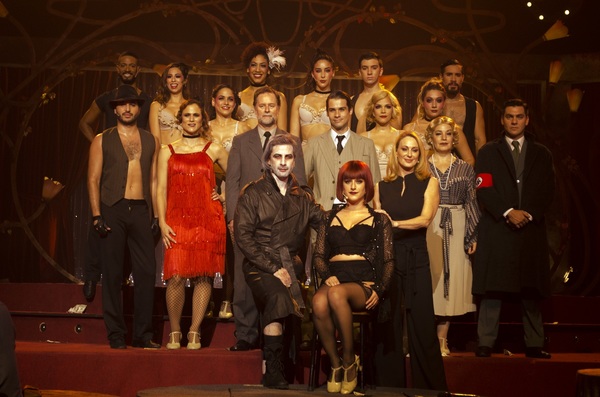 The entire Cast of the new production of Cabaret with producer Denisse Dibos.

Marco Zunino and Gisela Ponce de Leon.
Marco Zunino as Emcee.