Julie Yolles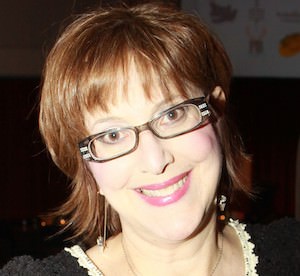 Voted "Most Talkative" in high school, Julie's lived up to her title from page to stage. As a writer, she's covered the gamut in entertainment, pop culture and all-things arts to fashion, home décor, features, restaurants and dining, lifestyles, corporate p.r. and marketing. When she's not writing about theatre, she's experiencing it firsthand on stage and has bragging rights to being cast as the first female Moses in 7th grade. When she's not in Detroit, you can usually find her in NYC doing back-to-back shows and scouting out the Michigan Mafia. Email her at www.julieyolles.com or follow her on twitter: @julieyolles.
MOST POPULAR ARTICLES
LAST 30 DAYS
LAST 365 DAYS
BWW Review: THE SECRET GARDEN at The Encore Musical Theatre Company is a Powerful, Sophisticated Production
Posted: Nov. 22, 2019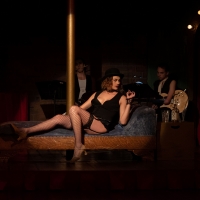 BWW Review: Jewish Ensemble Theatre's Production of CABARET is Sultry, Steamy and Oh-so Satisfying
Posted: Oct. 26, 2019


BWW Feature: LOVE, LOSS & WHAT I WORE is Brewing as the First Professional Production at Brighton Coffeehouse and Theater March 1-3
Posted: Feb. 25, 2019


BWW Review: FUN HOME at The Encore Musical Theatre Company is Home Sweet Fun
Posted: Sep. 26, 2019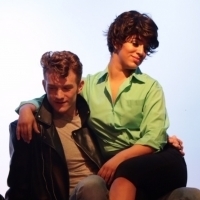 BWW Review: GREASE is the Word on the Waterfront at Riverbank Theatre
Posted: Jul. 22, 2019


BWW Interview: Detroiters Will Spend An Evening With Broadway's Sierra Boggess On October 19
Posted: Oct. 14, 2019


BWW Interview: Doing Double-Duty as the Director and Performer, Diane Hill Tells All About FOLLIES IN CONCERT at Theatre NOVA
Posted: Nov. 8, 2019


BWW Interview: Director Dale Feldpausch of RAPTURE, BLISTER, BURN at Stagecrafters Of Royal Oak Explores Character Development in Contemporary Staged Reading

August 3, 2018

This weekend, an intrepid cast of five will present the staged reading of Rapture, Blister, Burn for two performances only at 8 p.m. Saturday, Aug. 4 and at 2 p.m. Sunday, Aug. 5 on the Second Stage at Stagecrafters in Royal Oak. Rapture, Blister, Burn was a 2013 Pulitzer Prize finalist for playwright and screenwriter Gina Gionfriddo. Gionfriddo was also a 2009 Pulitzer Prize for Drama finalist for her play Becky Shaw. Broadwayworld.com (BBW) caught up with Director Dale Feldpausch before the final tech rehearsal to talk about this staged reading. Here's what he had to say:
---
BWW Interview: Real-life Marrieds Julia Glander and Alex Leydenfrost are Having an Affair in THE IMPOSSIBILITY OF NOW at Tipping Point Theatre in Northville

July 21, 2018

Tipping Point Theatre in Northville closes out its 11th Season with Y York's romantic comedy The Impossibility of Now running through Aug. 19. The show stars real-life marrieds Julia Glander and Alex Leydenfrost who, onstage, are having an affair. BroadwayWorld Detroit (BWW Detroit) caught up with the two prior to opening night, July 21. Here's what they had to say:
---
BWW Review: THOROUGHLY MODERN MILLIE at Riverbank Theatre In Marine City is Thoroughly Delightful

July 19, 2018

If you've seen and enjoyed the musical 42nd Street, you'll undoubtedly love Thoroughly Modern Millie, now playing at the Riverbank Theatre in Marine City through July 22.
---
BWW Review: MAMMA MIA! at Mason Street Warehouse at The Saugatuck Center For The Arts--Here We Go Again for the Best Summer Fun

July 7, 2018

In a savvy marketing move and perfect way to kick off the summer theatre season, Mason Street Warehouse (MSW) at the Saugatuck Center for the Arts opened with the get-happy, ABBA-tribute musical Mamma Mia! now playing at MSW through July 15. Once you've enjoyed it live-and-in-person at Mason Street Warehouse you can head to the movie theatre on July 20 for the Mamma Mia! movie sequel, Mamma Mia! Here We Go Again.
---
BWW Review: SAVANNAH SIPPING SOCIETY at The Dio in Pinckney Embraces Friendship, Life Lessons and Libations

June 27, 2018

Theatre-goers sure love a good ol' Southern female-bonding story y'all. Think Steel Magnolias, Crimes of the Heart and plays by the dynamic trio Jessie Jones, Nicholas Hope and Jamie Wooten. The Dio knows a good one when it reads it which is why it has presented Jones, Hope and Wooten's The Dixie Swim Club, Always a Bridesmaid and now, through July 22, The Savannah Sipping Society (SSS).
---
BWW Feature: THEATRE COMMUNITY TO COME TOGETHER ON JUNE 9 FOR PUBLIC MEMORIAL AND CELEBRATION OF TERRY HECK SEIBERT at AT EASTERN MICHIGAN UNIVERSITY

June 6, 2018

On Saturday, June 9, an entire theatre community will come together to memorialize, embrace and celebrate the life of everyone's favorite person: Terry Heck Seibert. That same community has been mourning the unimaginable, heartbreaking loss of Heck Seibert since April 13 when she died after being struck by a car while walking her dog in her Ann Arbor neighborhood. She would have been 62 on May 5.
---
BWW Feature: TONY AWARDS DINNER AND VIEWING PARTY AT MAPLE THEATER JUNE 10 CO-HOSTED BY BROADWAY IN DETROIT

June 5, 2018

Do you want to be all dressed up with some place to go on Sunday, June 10, for theatre lovers' most sacred night? The Maple Theater invites you to walk the red carpet, have your picture taken, enjoy live music, dine on a sumptuous five-course dinner and then have unlimited popcorn and soda while watching the 72nd Annual Tony Awards live broadcast.
---
BWW Previews: POPCORN FALLS at Snug Theatre Brings Kernels of Wisdom to Marine City During Memorial Day Weekend

May 24, 2018

For Broadway actor and playwright James Hindman, eight is not enough. The Michigan native, who grew up in Mt. Clemens and was in all the plays at L'Anse Creuse High School and Eastern Michigan University, has been back home from NYC this week tweaking and perfecting his ninth play, Popcorn Falls. Hindman's newest work, a crazy, fast-paced comedy, a la Waiting for Guffman meets Greater Tuna, makes a return visit to the Snug Theatre in Marine City.
---
BWW Interview: Songwriter Allee Willis brings her Crazy, Fun Show ALLEE WILLIS LOVES DETROIT! to the City Theatre In Detroit

May 17, 2018

Allee Willis loves Detroit. So much so that the Detroit native named her one-woman show, ALLEE WILLIS LOVES DETROIT! And fans are invited to party and sing along with her at 8 p.m. Friday and Saturday, May 18-19 at Detroit's City Theatre. The Grammy, Tony, Emmy and Webby award-winning-and-nominated songstress--writer of many mega-hits including Earth, Wind & Fire's 'September' and 'Boogie Wonderland;' 'Neutron Dance,' the theme from television's 'Friends' and Broadway's Oprah-produced musical The Color Purple has been defending 'The D' from her kitschy Pepto-Bismol-pink house in North Hollywood, Calif. for over 40 years.
---
BWW Review: THE FOX ON THE FAIRWAY at Ridgedale Players Theatre Scores a Hole in One

May 11, 2018

Fore-tunately for audiences, Ken Ludwig's The Fox on the Fairway is being performed at Ridgedale Players in Troy and is not to be missed. While most comedy-loving theatre-goers are familiar with Ludwig's often-performed madcap romps including Lend Me a Tenor, Leading Ladies and Moon Over Buffalo, The Fox on the Fairway is a refreshing change and crazy-delightful two-hour escape from life's many downers these days.
---
BWW Interview: Noah Haidle Pens World Premiere OF BIRTHDAY CANDLES for DETROIT PUBLIC THEATRE

May 10, 2018

Truth be told, you'd think that a Princeton and Juilliard grad who's had 15 plays professionally produced, wrote a film that starred Al Pacino, Christopher Walken and Alan Arkin; has TV series lined up with HBO and one already in production for Showtime starring Jim Carrey would have had a solid career destiny since the get-go. Not so says Noah Haidle.
---
BWW Interview: UNIVERSITY OF MICHIGAN'S Vincent J. Cardinal Takes 2018 UM Musical Theatre Graduating Class to Audition in NYC

May 10, 2018

Mother's Day could be extra-special this year for the moms of the University of Michigan Department of Musical Theatre (UMSMTD) 2018 graduating class. Most likely, many of them will accompany their just-graduated seniors to New York City and celebrate Mother's Day on the Great White Way. Then, on Monday, May 14, 19 of the 20 UMSMTD grads will be having their first professional auditions in their chosen career of theatre.
---
2