Joceline Loo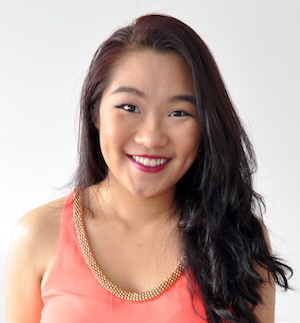 A self-professed theatre nerd from Singapore, Joceline loves everything from the classics to the contemporary and has a soft spot for musical theatre. Acting and writing since she was 7 and is thrilled to be a part of the BroadwayWorld community.

MOST POPULAR ARTICLES
LAST 30 DAYS
LAST 365 DAYS
BWW Review: CATS at the Sands Theatre, what a fantastic mewsicle!

December 23, 2019

Are they still hungry? Do they want a head scratch? We all have wondered what are our pets thinking at some point, and due to the bond shared, we are usually able to make a good guess. What about the alleycats that we pass on the streets? With eyes that track our every movement. The times where I am walking my dog at night, they crouched amongst the bushes with an arch back and ready to pounce. To help us better understand these elusive beings, 'CATS' has returned to the Sands Theater, Marina Bay Sands!
---
BWW Review: DISNEY'S ALADDIN Takes You On A Magical Ride At The Sands Theatre, Marina Bay Sands

July 29, 2019

Don't we all fancy a ride on the magic carpet? Soaring, tumbling freewheeling, through an endless diamond sky. The long-awaited Disney musical, Aladdin, has arrived in Singapore on 21 Jul 2019, its first and only stop in Asia.
---
BWW Review: KURIOS- CABINET OF CURIOSITIES by Cirque Du Soleil in Singapore

July 8, 2019

The time is 11:11 to access the world of KURIOS. A time where we will close our eyes and make a silent wish, hoping that it will come true! The wildly entertaining most acclaimed KURIOS- Cabinet of Curiosities had its Singapore premiere on 5 July at the brand new white-and grey Cirque du Soleil Big Top on Bayfront Avenue, beside Marina Bay Sands.
---
BWW Review: A Fabulous Night at THE PHANTOM OF THE OPERA at Sands Theatre, Marina Bay Sands

April 29, 2019

"Let your mind start a journey through a strange new world, leave all thoughts of the life you knew before". That was the very journey we took, captivated for the next two and a half hours, in the mysterious and heart-wrenching love story.
---
BWW Review: AIDA at The Singapore Airlines Theatre, An eye-opening performance from the upcoming local gems.

April 22, 2019

We found ourselves in the conflict zone of the 2011 Egyptian Revolution, where protesters on stage were shouting "Down with Mubarak!" as we entered The Singapore Airlines Theatre of LASALLE College of the Arts. We settled down to watch the latest production of Aida, as part of The Lasalle Show, an annual graduation showcase.
---
BWW Review: MAMMA MIA! I think I fell in love again!

November 13, 2018

The wildly popular jukebox musical, MAMMA MIA! is back in Singapore. Bring with it are the iconic 70's ABBA hits that got us grooving in our seats, the fun flamboyant costumes complete with platform boots and wide-legged pants, and a good mix of slapstick and sexual innuendos much to our delight.
---
BWW Review: WAITING FOR GODOT at Victoria Theatre of what turned into a night of thoughtfulness, realization and awe.

October 20, 2018

Give it a chance, pay attention, and you will find that Waiting For Godot is a true piece of literature, a comedic commentary of life and its meaning.
---
BWW Review: Singapore Gets Kinky as KINKY BOOTS Opens In Town!

October 8, 2018

For the first time, Singapore was treated to a night of Kinky Revolution as the direct from Broadway's national tour of Kinky Boots opened on Friday (5 Oct). It is a complete visual treat with dazzling neon lights, powerful ballads, and costume extravaganza. Amidst it all, it is also a compelling story of acceptance, determination and kindness. Audiences in the Sands Theatre were bursting with laughter and love throughout the night.
---
BWW Review: THE LION KING at Sands Theatre, Marina Bay Sands- Opens in Singapore with roaring success!

July 2, 2018

Singapore got a dose of Hakuna Matata as the international tour of The Lion King makes its stop and opened in the lion city on Friday (29 June). This is the second time The Lion King is in Singapore, the first was in 2011 where it became the longest-running musical in Singapore's theatrical entertainment history playing to over 300,000 people during its eight-month season at Marina Bay Sands.
---