BWW Review: WAITING FOR GODOT at Victoria Theatre of what turned into a night of thoughtfulness, realization and awe.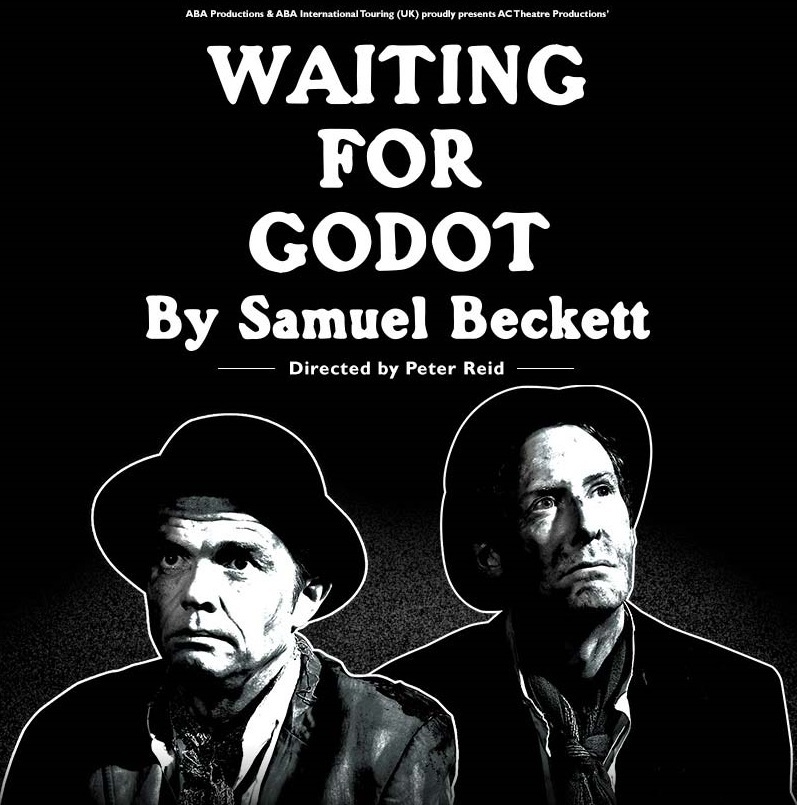 It is easy to conclude that Waiting For Godot as a play where nothing actually happens, twice. If you are there for a fantastic monologue or glitzy sets and extravagant costumes, you will also be quite sorely disappointed. But give it a chance, pay attention, and you will find that Waiting For Godot is a true piece of literature, a comedic commentary of life and its meaning. It gives us a chance to reflect on the whole concept of existentialism.
Presented by ABA Productions and direct from London's West End, I caught Waiting For Godot at the Victoria Theatre on its opening night on Wednesday (17 October). The show runs till the 20th of October 2018 is directed and designed by Peter Reid. Although this is my first time watching this play, it has played in Singapore numerous times.
Rather than judging its simple set (a rock, a tree and the occasional moonlight night sky background), costumes and props, I am quite impressed at how director Reid kept the work pure and true to Samuel Beckett's version, just like when it first opened. It would have been tempting for "improvements" which might change the essence of the show quite differently. The original production was on a micro-budget, with costumes borrowed without permission and props gathered from bins. Just like the version today, it was simple but not at all dull. Instead brought to life by the actors, Patrick O'Donnell as Estragon (Gogo), Nick Devlin as Vladimir (Didi), Paul Kealyn as Pozzo, Paul Elliot as Lucky and Tom Gregory as The Boy.
The plot of the two-act play is of two strangers, Estragon (Gogo) and Vladimir (Didi), who became somewhat friends who are incredibly reliant on each other as both wait by a lone tree for an elusive man named Godot, who would give them answers. Throughout the seemingly two days wait (it was hinted that they might have been waiting even longer) they try to pass the time through banter, self-entertainment and comedic Vaudevillian tricks. While they wait along came Pozzo and Lucky who help them pass some time, as well as a little boy who tells them "Mr Godot will not be coming today, but surely tomorrow."
Despite its simple story, waiting for this person Godot who never shows up, the audiences were impressed by the fluidity and smoothness of the sequence of events, monologues and dialogues and motions delivered. Patrick O'Donnell and Nick Devlin truly made the text come alive, with great momentum and timing, not a single beat out of place. It could have been due to the familiarity of the roles as well as the deep understanding between the actors, still something to be applauded.
It was a slight pity that some words were masked and lost through the heavy British and Irish accents. It would have helped if certain parts were paced slightly slower to cater to audiences in Singapore who would then be more likely to grasp the words better.
Before sitting down to enjoy this two-hour piece, it helps to understand the context of the play. Written between 1948-1949, Waiting For Godot is one of Beckett's later works. The playwright is well known for his dark humour and grim outlooks in his work. A survivor of World War II and part of the French Resistance, Beckett as with many others experienced a very dark and traumatic period in their lives. This led to the rise of modernism, and Beckett considered one of the last modernist writers.
It is hard not to notice ideas written in the text that are influenced by multiple philosophers, in particular, from the Existentialists. For example, there are points in the play where Absurdity was displayed. The two protagonists search for answers in an answerless world, especially in Gogo, who was repeatedly crying into the universe, gets nothing in return, but kept crying anyway. The play also paid homage in the form of "I don't' knows" to the works of philosophers such as Albert Camus.
The play came at a time that we should stop and question the purpose of our living. In our current political and social climate, should we continue to ride on the waves of life as it ebbs and flows without an aim or purpose? Or, take our destiny and fate into our hands and act on it. I left wondering if we were in any different of a situation from what Beckett was in almost 70 years ago? It certainly seems like uncertain futures looming, security and stability is something not to be taken for granted. But rather than just waiting for something to happen, why not do something about it? What are we really waiting for? Our Godot?
It is a play that you should go to expecting nothing from, clear your heart and mind, and listen. That is when it will give you everything. Because, how much you get out of this play will depend on how much you tune in. That Wednesday, I showed up at the theatre not expecting much, just a couple of laughs from this tragicomedy but instead had a night of thoughtfulness, realisation and awe.
Waiting For Godot runs till 20th October 2018 at Victoria Theatre.