Jamie Scott-Smith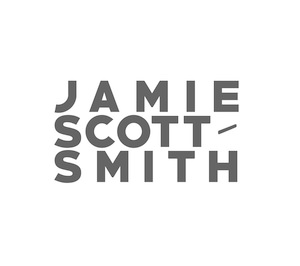 Jamie Scott-Smith is a full-time Photographer and Videographer working in and around London and the West End.
MOST POPULAR ARTICLES
LAST 365 DAYS
Photo Flash: First Look at FREDDIE, TED AND THE DEATH OF JOE ORTON

December 13, 2017

Freddie, Ted and The Death of Joe Orton is about middle-aged Freddie, suffering from undiagnosed OCD, who owns the three-bedroom house which he shares with his younger lover, aspiring musician Ted.
---
Photo Flash: THE NAVIGATOR Launches at Phoenix Theatre

December 5, 2017

The Navigator, a new musical taken from the stories of Bomber Command veterans - and focussing on the exploits of one Lancaster crew from late 1944 to the spring of 1945 - recently launched in London.
---
Photo Flash: THE VIEW FROM NOWHERE at the Park Theatre

July 6, 2017

Prez is a brilliant biochemist. His experiments show a leading herbicide is carcinogenic. He has an existential fight against entrenched interests on his hands - not helped by the fact that he wears dreadlocks, dresses like David Bowie, and carries a chip on his shoulder as big as the sink estate he grew up on. In his heart he knows he's right, but can he prove it? 
---
Photo Flash: DISASTER! A MUSICAL in Rehearsals for UK Premiere Concert

November 15, 2016

We popped into rehearsals for the UK Premiere of Seth Rudesky's Broadway hit DISASTER: THE MUSICAL! Starring its creator Broadway legend Seth Rudetsky and a cast of top West End performers, DISASTER is packed with unforgettable 70s dance floor hits such as 'I Will Survive', 'Knock On Wood,' 'Hooked On A Feeling,' 'I Am Woman' and 'Hot Stuff'.
---
Photo Flash: London Musical Theatre Orchestra Presents STATE FAIR

November 10, 2016

Rodgers and Hammerstein's ever popular State Fair received its symphonic premiere on Sunday night at London's beautiful Cadogan Hall. The London Musical Theatre Orchestra, a 32-piece orchestra under the baton of founder and conductor Freddie Tapner, brought the rich music of the 1996 Broadway production about the Frake family and their trip to the Iowa State Fair, to life. In a double first for the LMTO, this was also the first full scale public performance by the company which debuted its inaugural gala, in June of this year, to a packed house at Bishopsgate Institute where they are orchestra in residence.  The concert was directed by award winning director and Evening Standard Awards nominee Thom Southerland featuring a cast of West End stars Wendi Peters, Clive Carter, Richard Fleeshman, Emma Hatton, Oliver Savile and Celine Schoenmaker. The score features favourites including It Might as Well Be Spring, You Never Had It So Good and The Man I Used to Be.
---
Photo Flash: CALLISTO: A QUEER EPIC's Transfer at Arcola Theatre

November 7, 2016

Callisto: a queer epic transferred from the Edinburgh Fringe to Arcola Theatre studio 2 last month, as part of it's EH to E8. Callisto: a queer epic by Howard Coase tells a constellation of four stories scattered across time and space, from a London opera house in 1675 all the way to a research lab on the Moon in the year 2223, spanning the historical and the fictional and everything in between.
---
Photo Flash: More WEST END BARES 2016

September 29, 2016

Graham Norton, Samantha Bond, Michelle Visage and David Bedella alongside a host of performers took to the stage of the Novello Theatre on 25 September for the seventh annual West End Bares, raising money for MAD Trust.
---
Photo Flash: BIT OF SUNSHINE Is Theatre503's Most Successful Two-night Run of the Year

September 30, 2016

Bit of Sunshine, written and performed by Nicole Zweiback, sold out both of its performances at Theatre503 on the 25th and 26th of September to become the theatre's most successful two night run of the year. Presented by KILTER theatre and Bloody Deeds Productions in a co-production with Theatre503, Bit of Sunshine tells the story of Kira, the perfect teenager. Kira wants to go to Oxford, but her eating disorder shatters everything in her path. This poignant, harrowing story explores what it's like growing up with mental illness and the lifelong struggle of addiction in a world obsessed with the struggle for perfection.
---
Photo Flash: Edinburgh 2016 - Street Performers On The Royal Mile

August 30, 2016

This year's Festival saw a whopping 50,266 performances of 3,269 shows in 294 venues across the city. The Edinburgh Festival Fringe Society has announced that by yesterday afternoon, with hundreds of performances still to take place, an estimated 2,475,143 tickets had been issued for shows - a 7.7% increase on last year.
---
Photo Flash: THE SECRET GARDEN Wins The Second Annual WEST END BAKE OFF

July 16, 2016

The team from The Secret Garden were today announced as the winners of the second annual West End Bake Off in aid of Acting for Others. The winners, chosen by judges Christopher Biggins, Dame Barbara Windsor and Michael Ball OBE, were revealed at the event held at St Anne's Church Courtyard.
---
Photo Flash: Polly Stenham's NO QUARTER at Network Theatre

July 15, 2016

Pictures of N'You were brought up on mythology. Hollow mythology. That's why you're all stuck, all angry, a prince in the wrong story.' Fleeing a world he has rejected, Robin finds solace in his music and the sanctuary of his remote family home. But as his kingdom begins to crumble around him, how far will he go to save it and at what cost? NO QUARTER, originally performed at the Royal Court in 2013, is a dark yet tender drama exploring self-identity and displacement. Polly Stenham is an award-winning playwright most widely known for her work at both the National Theatre and Royal Court Theatre (Hotel, Tusk Tusk, That Face).O QUARTER by Jamie Scott-Smith
---
Photo Flash: BIG DANCE 2016 LAUNCH

July 1, 2016

Big Dance 2016 was launched yesterday in London's Trafalgar Square by Darcey Bussell, Akram Khan, Big Dance director Jacqueline Rose, Alistair Spalding and Mayor of London Sadiq Khan. Big Dance Week runs 2 to 10 July 2016 and celebrates a decade of festivals, coming to a close this year. Khan has choreographed a mass dance, which will be performed by hundreds in Trafalgar Square tomorrow, and there are numerous free events, performances, workshops, film screenings and debates, created by and with communities all over London, the UK and internationally. Find more information and a full programme here.
---
Photo Flash: THE SISTERHOOD at Leicester Square Theatre

July 2, 2016

Henriette wishes to marry the man she adores. Is that so much to ask? Apparently so for this trio; her overbearing matriarchal mother; her intellectual, sexless sister and her downright randy aunt. These 'learned ladies' have quite the different suitor in mind in the shape of a pompous, bombastic and self-proclaimed 'genius' of poetry. Her downtrodden father is adamant to support Henriette in her choice of husband and so the war begins in hilarious and ridiculous fashion.
---
Photo Coverage: THANK YOU FOR THE OTHER MUSIC - Mamma Mia!'s Cabaret In Aid Of MAD Trust

September 23, 2015

This Thursday (24 September), the London cast of MAMMA MIA!, accompanied by a four-piece band, will celebrate the music of Agnetha Faltskog, Bjorn Ulvaeus, Benny Andersson and Anni-Frid Lyngstad, better known as ABBA, in a one-off cabaret in the Delfont Room at the Prince of Wales Theatre, in aid of The Make A Difference Trust.
---
Photo Coverage: WEST END BARES 2015 - 'TAKE OFF' Featuring Graham Norton, Michelle Visage, Beverley Knight And More!

September 21, 2015

Now in its 6th year, this annual event combines the naughtiness of burlesque along with the razzle dazzle of the West End featuring the hottest performers currently appearing in the West End. The evening is based on the original concept 'Broadway Bares' by legendary Broadway and West End director and choreographer Jerry Mitchell to benefit Broadway Cares/Equity Fights Aids.
---
Photo Coverage: Alison Jiear, Simon Webbe, Leanne Jones at THREE LITTLE PIGS Launch

June 12, 2015

SIMON WEBBE (Blue, Strictly Come Dancing, Sister Act), ALISON JIEAR (Olivier Nominated - Jerry Springer, On The Town, Britain's Got Talent), LEANNE JONES (Hairspray), TAOFIQUE FOLARIN (The Lion King, Avenue Q) and DANIEL BUCKLEY (Book of Mormon) star in this latest musical from the dynamic and multi-award winning musical theatre song-writing duo that is GEORGE STILES and ANTHONY DREWE.
---
Photo Coverage: A GALA CELEBRATION IN HONOUR OF KEVIN SPACEY Red Carpet at the Old Vic Theatre

April 21, 2015

On Sunday 19 April the great and good of British film, television and theatre gathered on stage at The Old Vic for a spectacular one-night-only gala celebration to honour Kevin Spacey and his time as Artistic Director of the Theatre.
---
Photo Coverage: OLIVIERS 2015 - Lenny Henry, Brian May, SUNNY AFTERNOON, BEAUTIFUL And More On The Red Carpet!

April 13, 2015

Missed out on any of the Olivier Awards ceremony? Catch up with our gallery of shots from the red carpet.
---
Photo Coverage: GODSPELL IN CONCERT UK Tour - Opening Night

April 6, 2015

After a sell-out success gala concert production last year at London's Lyric Theatre (currently home to Thriller! Live) GODSPELL IN CONCERT returns for a 28 venue UK Tour starring Andy Abraham, Tom Senior, Leanne Jarvis, Laura Mansell, Jennifer Potts, Jason Broderick, Robert Hannouch, Dominique Planter, Mitch Miller and Maeve Byrne.
---
Photo Coverage: Julie Atherton, Jack Shalloo and Jess Robinson At THE FOLLOW SPOT

March 7, 2015

Drawing chiefly from the musical theatre world, The Follow Spot also includes a healthy dose of comedic entertainment - there's a regular support slot for a comic and the night is held together brilliantly by 'compere extraordinaire' Jess Robinson
---