Erica Miner - Page 2

Violinist turned author ERICA MINER has had a multi-faceted career as an award-winning
screenwriter, author, lecturer and poet. A native of Detroit, she studied violin at Boston
University with Boston Symphony Orchestra concertmaster Joseph Silverstein, where she
graduated cum laude; the New England Conservatory of Music, and the Tanglewood Music Center, summer home of the Boston Symphony, where she performed with such celebrated conductors as Leonard Bernstein. She continued her studies with Mr. Silverstein at the New England Conservatory of Music, and went on to perform with the prestigious Metropolitan Opera Orchestra for twenty-one years, where she worked closely with much-respected maestro James Levine and numerous other luminaries of the opera world.

After retiring from the Met, Erica drew upon her lifelong love for writing as her creative outlet and studied screenwriting in Los Angeles with screenplay guru Linda Seger. Erica's screenplays awards include such recognized competitions as Santa Fe and the Writer's Digest. Her debut novel, TRAVELS WITH MY LOVERS, won the Fiction Prize in the Direct from the Author Book Awards. Subsequent published novels include the first in Erica's FOUREVER FRIENDS novel series chronicling four teenage girls coming of age in the volatile 60s. Her suspense thriller MURDER IN THE PIT, a novel of assassination and intrigue at the Metropolitan Opera, has won rave reviews across the board.

Erica's lectures, seminars and workshops have received kudos throughout California and the Pacific Northwest, and she has won top ratings as a special lecturer for Royal Caribbean Cruise Lines. An active contributor to OperaPulse.com (http://www.operapulse.com/author/ericaminer/) and LAOpus.com (http://www.laopus.com/search/label/Erica), she also contributed a monthly "Power of Journaling" article series for the National Association of Baby Boomer Women newsletter (http://nabbw.com/expert-columns/books-and-authoring/journaling/the-power-of-
journaling-part-2/). Other writings have appeared in Vision Magazine, WORD San Diego,
Istanbul Our City, and numerous E-zines. Erica's lecture topics include "The Art of Self- Re-invention," "Journaling: the Write Way to Write Fiction," "Solving the Mystery of Mystery Writing," and "Opera Meets Hollywood." Details about Erica's novels, screenplays and lectures can be found on her website (http://www.ericaminer.com.
MOST POPULAR ARTICLES
LAST 365 DAYS
HAMMERKLAVIER LIVE at Aldil? Records
Posted: Jan. 2, 2021


BWW Interview: THE ELIXIR OF LOVE at McCaw Hall
Posted: Nov. 2, 2020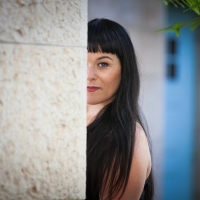 BWW Interview: Beth Morrison of "The PROTOTYPE FESTIVAL Opera-Theatre-NOW"
Posted: Feb. 4, 2021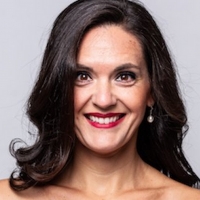 BWW Interview: Vanessa Goikoetxea of DON GIOVANNI at McCaw Hall
Posted: Mar. 15, 2021


BWW Interview: Christina Scheppelmann, Part 2: On New Operas, Cultural Exchange -- and Wagner

April 1, 2019

The second and third repetition is ultimately what will establish a piece as an addition to the repertoire...
---
BWW Interview Part 1: Seattle Opera Eagerly Awaits New General Director

April 1, 2019

Christina Scheppelmann's name is eminently recognizable among opera aficionados worldwide
---
BWW Interview: Scott Quinn Analyzes Don José's Deepest Secrets

March 28, 2019

Seattle Opera's upcoming Carmen features instantly recognizable music, an opulent new production, and a number of company debuts
---
BWW Interview: Mark Campbell Talks Steve Jobs: 'There's More to Life Than Technology'

February 8, 2019

Music by Bay Area composer Mason Bates, libretto by Mark Campbell, originally premiered at Santa Fe Opera in July 2017
---
Watras, Lim Start New Year with New Label and CD

February 4, 2019

Freshly minted independent record label, Seattle-based and artist-led, specializes in classical music with an emphasis on new music
---
Women Artists Create New Seattle Theatre Company

January 17, 2019

The first production of their new theatrical enterprise, As If Theatre Company, on Feb. 8
---
BWW Review: Seattle Opera Celebrates New Civic Home

December 21, 2018

The brand-new, state-of-the-art rehearsal, storage and administrative building is now ready for use by the opera company
---
BWW Interview: Angela Meade Returns to her Native Land for 'Il Trovatore'

December 10, 2018

Washington state is justifiably proud to call Angela Meade a native. The star soprano has been a prizewinner in more than 50 top competitions
---
BWW Interview: Kazaras Brings Britten's Ghostly Battle to Seattle Stage

October 1, 2018

Kazaras, who currently holds the post of Director of Opera and Music Theater at UCLA, brings his expertise to the Seattle Opera stage
---
BWW Interview: Soraya Mafi Shows Operatic Expertise Beyond her Years

September 30, 2018

The young award-winning Manchester, UK, native already has several diverse roles under her belt, and her career is progressing at a rapid pace
---
BWW Interview: Crutchfield Builds a Fire with New Opera Enterprise

July 30, 2018

Former New York Times music critic wears multiple chapeaus as conductor, musicologist, and educator
---
BWW Interview: Mary Elizabeth Williams Seeks Operatic Adventures

July 25, 2018

I want to stretch my technical and artistic capabilities as far as they will go. It's wonderful for me to play around with different emotional journeys
---
BWW Interview: Composer Seabourne Not Afraid to Speak his Mind

July 16, 2018

UK-based Seabourne has garnered numerous commissions and awards in international competitions for his solo, chamber and orchestral works and song cycles
---
BWW Review: Seattle Symphony Celebrates Centenary with Bernstein Extravaganza

June 17, 2018

For the centenary of America's favorite musical son Leonard Bernstein, two of his much-loved works
---
BWW Book Review: 'Famous Father Girl': Window into a Legend

June 13, 2018

An insider's view of what it was like to grow up as the eldest daughter of the most influential American musician of the 20th century
---
BWW Interview: Jamie Bernstein Part 2: Reminding the World Who Leonard Bernstein Was

June 12, 2018

Everywhere my brother, sister and I go, people come up to us and have that same thing to say
---
BWW Interview Part 1: Jamie Bernstein Celebrates Remarkable Centennial

June 11, 2018

Leonard Bernstein was an American Classic. No one would question that he occupied the top echelon of every musical field he chose to pursue
---
BWW Interview: Leah Crocetto Sings It All

April 12, 2018

The spirited soprano makes her auspicious Seattle Opera debut as the title character in Francesca Zambello's upcoming Aida production
---
BWW Interview: Ludovic Morlot, Part 2: The Next Chapter

January 22, 2018

Morlot discusses his future plans after the Seattle Symphony
---
BWW Interview: Ludovic Morlot, Part 1: The Importance of Being Berlioz

January 21, 2018

Based on Shakespeare's delightful comic romp Much Ado About Nothing, the opera embodies the composer's love for the Bard
---