Erica Miner - Page 4

Violinist turned author ERICA MINER has had a multi-faceted career as an award-winning
screenwriter, author, lecturer and poet. A native of Detroit, she studied violin at Boston
University with Boston Symphony Orchestra concertmaster Joseph Silverstein, where she
graduated cum laude; the New England Conservatory of Music, and the Tanglewood Music Center, summer home of the Boston Symphony, where she performed with such celebrated conductors as Leonard Bernstein. She continued her studies with Mr. Silverstein at the New England Conservatory of Music, and went on to perform with the prestigious Metropolitan Opera Orchestra for twenty-one years, where she worked closely with much-respected maestro James Levine and numerous other luminaries of the opera world.

After retiring from the Met, Erica drew upon her lifelong love for writing as her creative outlet and studied screenwriting in Los Angeles with screenplay guru Linda Seger. Erica's screenplays awards include such recognized competitions as Santa Fe and the Writer's Digest. Her debut novel, TRAVELS WITH MY LOVERS, won the Fiction Prize in the Direct from the Author Book Awards. Subsequent published novels include the first in Erica's FOUREVER FRIENDS novel series chronicling four teenage girls coming of age in the volatile 60s. Her suspense thriller MURDER IN THE PIT, a novel of assassination and intrigue at the Metropolitan Opera, has won rave reviews across the board.

Erica's lectures, seminars and workshops have received kudos throughout California and the Pacific Northwest, and she has won top ratings as a special lecturer for Royal Caribbean Cruise Lines. An active contributor to OperaPulse.com (http://www.operapulse.com/author/ericaminer/) and LAOpus.com (http://www.laopus.com/search/label/Erica), she also contributed a monthly "Power of Journaling" article series for the National Association of Baby Boomer Women newsletter (http://nabbw.com/expert-columns/books-and-authoring/journaling/the-power-of-
journaling-part-2/). Other writings have appeared in Vision Magazine, WORD San Diego,
Istanbul Our City, and numerous E-zines. Erica's lecture topics include "The Art of Self- Re-invention," "Journaling: the Write Way to Write Fiction," "Solving the Mystery of Mystery Writing," and "Opera Meets Hollywood." Details about Erica's novels, screenplays and lectures can be found on her website (http://www.ericaminer.com.
MOST POPULAR ARTICLES
LAST 365 DAYS
HAMMERKLAVIER LIVE at Aldil? Records
Posted: Jan. 2, 2021


BWW Interview: THE ELIXIR OF LOVE at McCaw Hall
Posted: Nov. 2, 2020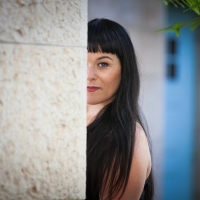 BWW Interview: Beth Morrison of "The PROTOTYPE FESTIVAL Opera-Theatre-NOW"
Posted: Feb. 4, 2021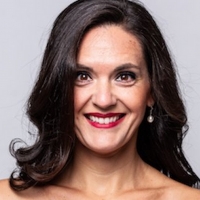 BWW Interview: Vanessa Goikoetxea of DON GIOVANNI at McCaw Hall
Posted: Mar. 15, 2021


BWW Interview: For PNB Musicians, 'The Nutcracker' Never Grows Old

November 25, 2016

This season is the second in which Pacific Northwest Ballet will present the Balanchine production of 'The Nutcracker'
---
BWW Review: Pacific Northwest Ballet Shows Sophistication and Flair

November 9, 2016

The theme running through the sophisticated, contemporary triple bill now in repertoire for PNB is that of yearning
---
BWW Interview: Seattle's AS ONE Tells Transgender Story Through Opera

October 27, 2016

West coast premiere of a thoroughly contemporary work in a historical venue that recently has been con temporized
---
BWW Interview: Hilary Hahn Will Thrill Seattle Audiences in Solo Recital

October 27, 2016

In her impressive career track thus far she has garnered the highest praise from audiences and critics alike
---
Pacific Northwest Ballet Steps Forth with BRIEF FLING

October 24, 2016

'I LOVE TWYLA THARP. She is humor, irreverence, craft, and boogie all rolled into one pint-sized woman.' - Peter Boal, PNB Artistic Director
---
BWW Interview: Peter Marsh: Villains, Oscar Wilde and the Colors of Life in Opera

September 22, 2016

Tenor Peter Marsh, who makes his Seattle Opera debut as the villainous Hexe in Humperdinck's Hansel and Gretel next month, shares his insights on the subject
---
BWW Interview: Morlot Part 2: Opera vs. Symphony, Losing Sleep Over Programming, and the Next Generation

August 26, 2016

Opera is something that you control much less as a conductor
---
BWW Interview: Ludovic Morlot: the Importance of Individuality and the Heart

August 26, 2016

Grammy award winning CD project to record Dutilleux's most important symphonic works with Seattle Symphony
---
BWW CD Review: Seattle Symphony, Morlot, Pay Homage to Henri Dutilleux

August 11, 2016

Not many conductors have the privilege to be mentored by a living composer. Seattle Symphony Music Director Ludovic Morlot counts himself a part of that echelon
---
BWW Interview: Elliott Forrest Rocks the Arts in Rockland County

July 28, 2016

On July 1, Forrest added the title Executive Director to his ongoing role as Artistic Director of ArtsRock
---
BWW Interview: Tenor Barry Banks Counts Himself Lucky

July 25, 2016

From his early youth in Staffordshire, UK, Barry Banks had a burning desire to sing.
---
BWW Interview: Mason Bates Seeks Adventure in Music

May 17, 2016

21st century Renaissance man Mason Bates continues his series of high-powered classical/electronica hybrid music events
---
BWW Interview Part 2: Aldrich and von Stade Get Inside GREAT SCOTT's Characters

May 5, 2016

I'm just in awe of this kid, what she's done and accomplished
---
BWW Interview: Von Stade, Aldrich Sing Out on Heggie's 'Great Scott' - Part 1

May 4, 2016

I caught up with stars Kate Aldrich and Frederica von Stade at the SDO offices downtown
---
BWW Interview: Heroes, Villains and the Undead: Greer Grimsley Plumbs Seattle Opera's Depths

April 21, 2016

From king of the gods to wicked nobleman to villainous prison warden, bass-baritone Greer Grimsley has impressed audiences worldwide with his astonishing vocal and dramatic range
---
BWW Interview: J'nai Bridges Morphs from Sports to Suzuki in SDO Butterfly

March 22, 2016

Award- winning young mezzo already has become recognized for her multi-varied sound
---
BWW Review: Furlanetto Shows Mastery in San Diego Concert

March 7, 2016

One of San Diego Opera's most cherished stage luminaries
---
BWW Interview: Furlanetto American Concert Debut Celebrates SDO Anniversary

February 23, 2016

First American concert appearance to be held Mar. 5 at Jacobs Music Center's Copley Symphony Hall
---
BWW Interview: Bruce Turk Goes Behind Scenes at North Coast Rep

February 22, 2016

U.S. premiere of upcoming George Feydeau farce, Now You See It, opening Sat., Feb. 27
---
BWW Interview: Alexandra Ncube Shows Youthful Advantage in MORMON

February 18, 2016

Alexandra Ncube is so young that one might think she is very green. Her on stage ease and self-assuredness belie that concept.
---
« prev  1  2  3  4  5  6  7 … 10  next »