Cicely Binford - Page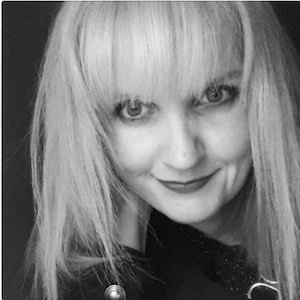 Cicely's love for the performing arts began at an early age, with classical music being a big part of her education as a child, learning instrumental music on the piano and French horn, with vocal and theatre performance making its way into her world as a teenager. Her love of theatre never went away, despite warnings from her parents to have something to "fall back on," so she decided to pursue a Bachelor of Arts in Drama from Texas Woman's University. Once settled in Australia, Cicely began performing, directing and designing with local theatre groups. She then began reviewing and writing about Perth theatre for various online and print publications including Australian Stage Online, Aussie Theatre, Perth Culture, X-Press Magazine, The Post Newspaper, and The West Australian. She was Arts Editor for X-Press magazine during the 2017 festival season, and has run her own performing arts website Perth Arts Live since 2013. She is on the theatre judging panel for Performing Arts WA.
MOST POPULAR ARTICLES
LAST 30 DAYS
LAST 365 DAYS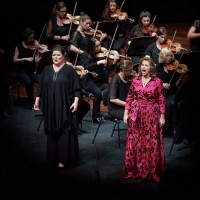 BWW Review: BEETHOVEN'S FIDELIO at Perth Festival
Posted: Mar. 1, 2020


BWW Review: MACBETH at WA Opera
Posted: Oct. 22, 2019


BWW Review: THE BRIDE at The Blue Room Theatre
Posted: Feb. 4, 2020


BWW Review: ANTHEM at Perth Festival
Posted: Feb. 13, 2020


BWW Review: MEOW MEOW'S PANDEMONIUM at Perth Festival
Posted: Feb. 23, 2020


BWW Review: BEETHOVEN'S FIDELIO at Perth Festival

March 1, 2020

West Australian Symphony Orchestra stays busy during Perth Festival season; this year we've already seen and heard them with WA Opera's Hansel and Gretel, Meow Meow's Pandemonium and Bungul. But this weekend WASO gets top billing for its festival entry, Beethoven's only opera, Fidelio. The opera is presented in concert, with text narrated by Eryn Jean Norvill, and features internationally renowned soloists along with WASO and WA Opera Choruses under the baton of Asher Fisch.
---
BWW Review: HANSEL AND GRETEL at Opera in the Park with West Australian Opera

February 28, 2020

Opera in the Park is an event the city of Perth looks forward to every year, and 2020's performance of Hansel and Gretel was no exception. All eyes were on the skies in the lead-up to the night, and though the clouds looked threatening, they only provided a bit of additional atmosphere in the end. Also providing atmosphere was the Ritz-Carlton Hotel, with its open windows showing silhouetted figures going about their business, which served as a new (likely unintended) backdrop for this year's performance.
---
BWW Review: TAO OF GLASS at Perth Festival

February 23, 2020

I'm not sure where to begin with Phelim McDermott and Philip Glass's rhapsodic, hypnotic ode to creativity and collaboration,Tao of Glass, as part of Perth Festival. As a theatre reviewer, my task is to look at a performance with objectivity while also remaining open to its emotional intentions, which means that, of necessity, a bit of subjectivity makes its way into my summary. Since watching Tao of Glass, I find my thoughts and impressions of it making a circle loop around my brain, as if they too were revolving on the platform that turns counter-clockwise in the centre of the show's set.
---
BWW Review: MEOW MEOW'S PANDEMONIUM at Perth Festival

February 23, 2020

Meow Meow brings her unique brand of chaotic energy to Perth Concert Hall as she opens her three-night cabaret micro-festival Kabarett Haus as part of Perth Festival. She has invited collaborators and friends Rufus Wainwright and Amanda Palmer to perform in two subsequent nights, but Thursday night is all about Meow Meow in all her feline glory as she performs her show Pandemonium, backed by WASO and Pink Martini's Thomas M Lauderdale on piano, to a thoroughly rapt audience.
---
BWW Review: ANTHEM at Perth Festival
February 13, 2020
---
BWW Review: BRAN NUE DAE at The Regal Theatre

February 13, 2020

It's been 30 years since Bran Nue Dae was first brought to the stage at UWA's Octagon Theatre for the 1990 Festival of Perth. Its full-circle return to Perth brings the groundbreaking musical to The Regal Theatre in Subiaco, as an Opera Conference Production in association with Perth Festival. For those of us who weren't around in Perth in '90, and who have only come to know the musical through the film version made in 2009, this revival is timely and sorely needed.
---
BWW Review: BENNELONG at Perth Festival

February 10, 2020

Bangarra Dance Theatre is like no other performing arts company on this tiny blue pebble in the sky. It is beyond compare, not only because of who and what it represents, the First Nations people of Australia and their incredible stories, but also because of its unsurpassed quality of production. Bennelong is, of course, no exception to this ethos and Perth is incredibly lucky to have had this devastatingly beautiful work presented at Perth Festival 2020.
---
BWW Review: 30 DAY FREE TRIAL at The Blue Room Theatre

February 10, 2020

Two independent theatre makers have come together to explore internet porn in all its weird glory in 30 Day Free Trial at The Blue Room Theatre as part of Summer Nights and FRINGE WORLD. Charlotte Otton and Andrew Sutherland have collaborated for the first time on a multimedia theatre work that delves into the performative nature of sex, using the medium of internet porn as an entry point into the discussion. It's intimate, funny, and thought-provoking, and of course, sexy.
---
BWW Review: THE BRIDE at The Blue Room Theatre

February 4, 2020

Nadia Collins is bugging out in her latest show which has just opened at The Blue Room Theatre for the Summer Nights/FRINGE WORLD season. She's created a sketch comedy about a bride who turns into a cockroach on her wedding day, and let me tell you, it is one heckuva silly ride.
---
BWW Review: PERTH CABARET COLLECTIVE: A FESTIVE JAMBOREE at Downstairs At The Maj

December 28, 2019

Some say it's the most wonderful time of the year, Christmas; probably because they're quoting the song. And there are plenty of reasons to celebrate as the year draws to a close, so why not spend an evening Downstairs at the Maj with the Perth Cabaret Collective, singing along to some of your favourite Christmas tunes and familiar jazz standards, featuring the vocal stylings of Jessie Gordon, Cougar Morrison and Mark Turner? It's a perfectly suitable, reasonable, seasonal thing to do.
---
BWW Review: MACBETH at WA Opera

October 22, 2019

a?oeDouble, double, toil and troublea?? has made its way to His Majesty's Theatre, but instead of this famous line being spoken by the usual three witches, it (or an approximation of it) is sung in Italian by eighteen classically trained witches. WA Opera's production of Giuseppe Verdi's Macbeth opened Saturday night, delivering a dark, dense and demanding rendition of Shakespeare's classic play.
---
BWW Review: MEDEA by Black Swan State Theatre Company

August 27, 2019

Black Swan State Theatre Company has brought Kate Mulvany and Anne-Louise Sarks' 'radical' contemporary adaptation of Medea to WA under the direction of Sally Richardson, in collaboration with WAYTCo. This adaptation tells the story of Medea through the eyes of her two boys in the lead-up to their tragedy.
---
BWW Review: THE WOLVES by Red Ryder Productions at The Blue Room Theatre

August 26, 2019

What would a bunch of American teenage girl soccer players know about the world? Plenty, according to The Wolves playwright Sarah DeLappe and director Emily McLean. A team of 9 young ladies form a fierce pack of characters that come alive with strength, smarts, infectious energy and glorious individuality. Collectively they are the embodiment of the answer to Beyonce's question: Who run the world?
---
BWW Interview: Gita Bezard And Jeffrey Jay Fowler of PERPETUAL WAKE by The Last Great Hunt

August 20, 2019

The Last Great Hunt have proven themselves time and time again to be innovators who produce top-notch theatre that has it all: sharp scripts, challenging themes, surprising tech, and engaging performances. Their latest work, Perpetual Wake, written by Gita Bezard and Jeffrey Jay Fowler, opens next week on the main stage at Subiaco Arts Centre. Gita and JJF share some insights into their inspirations and writing process ahead of the show's world premiere.
---
BWW Review: CIRCUS OZ - PRECARIOUS at His Majesty's Theatre

July 31, 2019

It's the middle of winter in Perth, so what better way to spend a chilly evening than letting Australia's elite circus company, Circus Oz, get your heart pumping with death-defying stunts and laughter? This year they've brought their climate-minded show Precarious out West, with its team of high flyers, live musicians and riggers to keep us on the edge of our seats as they show us their comedic and athletic prowess.
---
BWW Review: UNDER THE MILKY WAY: TREVOR JONES SINGS THE GREAT AUSTRALIAN SONGBOOK at Downstairs At The Maj

July 24, 2019

Australian piano man Trevor Jones blew into town last weekend to debut his new cabaret, Under the Milky Way: Trevor Jones Sings the Great Australian Songbook. No question as to what the show will be about with a title like that, and indeed, Jones delivered exactly what was promised. He and his band (comprised of Chris Gibbs on guitar, Daniel Skelton on drums, and Craig Skelton on bass) powered through an hour and a bit of some of the best-loved, best-known Australian songs, interspersed with jokes, laughter and personal insights.
---
BWW Review: SWEENEY TODD: THE DEMON BARBER OF FLEET STREET at WA Opera

July 18, 2019

Stephen Sondheim's musical retelling of the gruesome tale of Sweeney Todd: The Demon Barber of Fleet Street hasn't lost its appeal in the 40 years since it opened on Broadway, and a sold-out season at His Majesty's Theatre by WA Opera is the proof in the blood pudding.
---
BWW Interview: Anoinette Halloran of SWEENEY TODD at His Majesty's Theatre

July 5, 2019

WA Opera are bringing Stephen Sondheim's much-loved musical Sweeney Todd: The Demon Barber of Fleet Street to His Majesty's Theatre this July, and we caught up with opera star Antoinette Halloran, who joins the cast as the infamous Mrs. Lovett. Read on to find out her take on this twisted tale of blood and revenge.
---
BWW Review: WATER at Black Swan State Theatre Company

May 14, 2019

As Australia counts down the sleeps to its next federal election, there's a growing feeling amongst certain parts of the population that this is a particularly pivotal one, and Black Swan State Theatre Company's current production Water by Jane Bodie is a timely reflection of our current state of political, environmental and immigration affairs. Water addresses the issues surrounding migration to and from Australia, with its stories traversing three time periods, chronicling the treatment of migrants facing deportation, and being processed through detention centres.
---
BWW Review: DEATH THROES at The Blue Room

May 5, 2019

Only 90s kids will remember...That's the line, the bait, the hook that reels the audience into Death Throes by Gillies, Croft and Lui at The Blue Room Theatre. Harriet Gillies, Julia Croft and Joe Lui fell in 'artistic love' with one another at The Blue Room some time ago and decided to collaborate on a project together. Their polyamorous collab has borne something strange and unusual, something challenging, unflinching, raw, sweaty and fun.
---