Brady Schwind - Page 2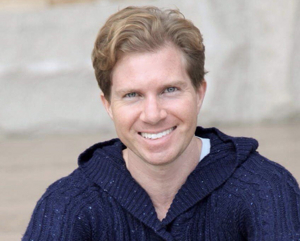 ​BRADY SCHWIND is an award winning writer and director whose work has been seen in Los Angeles, New York and across the United States.

Brady directed a completely re-conceived production of CARRIE THE MUSICAL for the La Mirada Theatre for the Performing Arts and the historic Los Angeles Theatre downtown, which opened to rave reviews, and received 5 Ovation Award nominations, including Best Director.

As writer and director, Brady became the youngest person ever awarded New York's prestigious Bistro Award, for the smash hit Off Broadway revue, THE SEASON: a comical satirizing of Broadway history. The show ran an unprecedented 24 weeks at the Triad Theatre, and was named the "Best Musical of the Year" by Playbill and Theatre Week magazines. In addition to helming readings and workshops of numerous new plays and musicals, Brady's other regional directorial credits include THE GRAPES OF WRATH, Ionesco's THE BALD SOPRANO, RABBIT HOLE, the world premiere production of Anne Hulegard's ROSSETTI'S CIRCLE, as well as the award winning Los Angeles regional premiere of the Tony Award winning musical, THE LIGHT IN THE PIAZZA.

As Artistic Director for The Neighborhood Playhouse, California, Brady helmed the West Coast premiere of Charles Busch's new comedy, OUR LEADING LADY, as well as acclaimed revivals of THE MYSTERY OF EDWIN DROOD, AMADEUS and CAT ON A HOT TIN ROOF (Garland Award: Best Director of a Play). His direction of the Los Angeles premiere of the Jason Robert Brown / Alfred Uhry musical, PARADE was named the top theatrical event of the year by The Daily Breeze, and StageScene Los Angeles, and prompted Variety, The Los Angeles Times, LA Weekly, and Backstage to name him one of the most outstanding new theatrical influences to emerge in Southern California.

In addition to directing, Brady is the author of five screenplays, and is an in-demand script doctor and creative consultant to notable Hollywood production companies. His first original collection of stage plays, BEAUTIFUL INVENTION was a finalist for the Lila Acheson Julliard Fellowship and the O'Neill Medal, and was published by Playhouse Press.

​Brady is a member of The Dramatists Guild and SDC: The Stage Directors and Choreographers Society. @bradyschwind
MOST POPULAR ARTICLES
LAST 30 DAYS
LAST 365 DAYS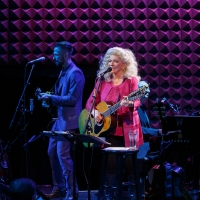 BWW Review: JUDY COLLINS Sings Ravishing WINTER STORIES at Joe's Pub
Posted: Nov. 21, 2019


BWW Review: Idina Menzel Ignites Carnegie Hall
Posted: Dec. 14, 2019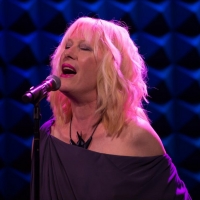 BWW Review: JUSTIN VIVIAN BOND: UNDER THE INFLUENCE at Joe's Pub
Posted: Sep. 29, 2019


BWW Review: I PUT A SPELL ON YOU: THE RETURN OF THE SANDERSON SISTERS is a Fabulous Hex at Le Poisson Rouge
Posted: Oct. 30, 2019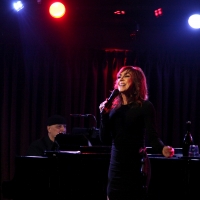 BWW Review: ANDREA MCARDLE Soars to New Heights at The Green Room 42
Posted: Dec. 18, 2019


BWW Review: BONNIE MILLIGAN & NATALIE WALKER Take All Major Credit Cards at THE GRAVE YARD SMASH at Feinstein's / 54 Below
Posted: Oct. 31, 2019


BWW Review: JOE ICONIS AND FAMILY at Lincoln Center's American Songbook at The Appel Room
Posted: Feb. 5, 2020


BWW Review: KATHARINE MEHRLING revisits THE STREETS OF BERLIN at Joe's Pub

October 8, 2019

Take a healthy dose of Edith Piaf's fervor, a pinch of Judy Garland's throbbing vulnerability, a dash of Marlene Dietrich's sleek streetwise sexiness, and top it off with a sprinkle of Bernadette Peters' raspy show-biz pluck, and you just might get Katharine Mehrling.
---
BWW Review: ISAAC SUTTON Encores BROADWAY ISRAEL at Feinstein's / 54 Below
October 6, 2019
---
BWW Review: BETSY WOLFE: Laid Back and Ready for Stardom at Feinstein's / 54 Below

October 5, 2019

With her latest appearance at Feinstein's / 54 Below Betsy Wolfe is poised for Broadway stardom.
---
BWW Review: PIPPIN IN CONCERT Lacks Magic at The Laurie Beechman Theatre

October 4, 2019

Stephen Schwartz's hit musical PIPPIN boasts one of Broadway's most indelible scores, and as such, it's easy to understand why Producer Vanessa Paradis and Dream Productions might be drawn to present the show in a concert format.
---
BWW Review: AMANDA GREEN AF!* *AND FRIENDS Gives Voice at Birdland

October 2, 2019

Amanda Green (and guests) return to Birdland with a lively look at the composer's past and future projects.
---
BWW Review: Oh Baby! KARA LINDSAY: #PREGNANTAF Charms at Feinstein's / 54 Below

October 1, 2019

In her charming new solo-show that debuted last night at Feinstein's / 54 Below, the delightful musical theatre performer (and comedienne) proves that if life upon the Wicked stage can never really prepare you for the unexpected joys (and terrors) of pending motherhood, it can provide a joyous place of support and inspiration.
---
BWW Review: JUSTIN VIVIAN BOND: UNDER THE INFLUENCE at Joe's Pub

September 29, 2019

Justin Vivian Bond pays tribute at Joe's Pub
---
BWW Review: Mark Nadler Tells the Truth in Virtuosic THE OLD RAZZLE DAZZLE: AN EVENING OF LIES, LYING AND LIARS at The Laurie Beechman Theatre

September 27, 2019

Mark Nadler brings devilish wit to his scintillating new show.
---
BWW Review: 11 O'CLOCK NUMBERS Demands the Full Revue Treatment at Feinstein's / 54 Below

September 26, 2019

Scott Siegel knows how to pick 'em. The New York City cabaret impressario who is the creator of the long running Town Hall signature series, Broadway by the Year, has long had a finger on the pulse of great talent and great ideas, and so it should be no surprise that both are on hand in ample supply at the return of 11' O'Clock Numbers: The Songs that Lit Up Broadway! at Feinstein's / 54 Below.
---
BWW Review: ANN KITTREDGE Triumphs at Feinstein's / 54 Below

September 25, 2019

Even before she takes the stage, Ann Kittredge is a knock-out. Emerging from the back of the theatre in a red satin robe, hands playfull sparring in black boxing gloves, Ms. Kittredge seems poised for victory. And by the end of her superbly crafted musical revue, Fancy Meeting You Here, An Evening of Ahrens & Flaherty, you'd be hard pressed to find a challenger to disagree. For in this, Ms. Kittredge's follow up to her 2018 Mac Award winning cabaret debut, she emerges as story-songstress supreme: a title that may be undefeated for some time to come.
---
BWW Review: KYLE DEAN MASSEY Comes of Age at Feinstein's / 54 Below

September 24, 2019

For thirteen years running, a phone call that starts with that simple query has pulled Kyle Dean Massey out of airport gangways, from family reunions and vacation hot tubs, and unexpectedly back into an actor's best (and perhaps sometimes worst) friend: the long running musical.
---
BWW Review: REEVE CARNEY: A Spellbinding Jam of Intimate Creation at The Green Room 42

September 23, 2019

Reeve Carney's artist in residency reveals a singular talent in full creative prowess.
---