Andrew Child - Page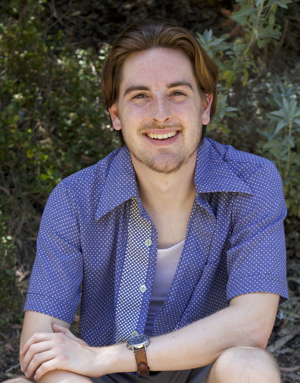 Andrew Child is a director, designer, choreographer, and actor based on Massachusetts' south shore who has an affinity for clowns, puppets, Shakespeare, new works, multi-media creations, and community engagement. Andrew has had the privilege of working in various capacities with several Boston theatre groups and educational institutions including The American Repertory Theatre, Actors' Shakespeare Project, Villa la Pietra (Florence), Lyric Stage Co, New England Conservatory, Moonbox Productions, Boston Modern Orchestra Project, Liars & Believers (in association with The Oberon), Priscilla Beach Theater, Bay Colony Shakespeare Company, Massasoit Community College, and The Family Performing Arts Center at Bridgewater State University. Because of his work as artist and advocate, he has spoken at Emerson College and been quoted in The New York Times, Chicago Tribune, LA Times, Boston Globe, WBUR's The ARTery, and Howlround Theater Commons, as well as been publicly criticized by Breitbart and acclaimed magician/ comedian Penn Jillette. His original one act play, On the Isle of the Lotus-Eaters, was workshopped as part of the VSA Young Playwright Discovery Festival at the Kennedy Center in Washington, DC, launching his passion for theatre accessibility advocacy. While serving as artistic director for Artists from Suburbia, a theatrical initiative on Massachusetts' South Shore, he oversaw accessibility measures including open captioning and sensory-friendly matinees for many of the productions. AfS' goal was to structure itself in such a way that traditional theatrical boundaries including class, ability, race, and access to training could be challenged in regards to both audience and artistic involvement. Andrew's work as artistic director earned him an invitation to speak about diversity in theatre at Emerson College. Additionally, he coordinated and designed open captioning for several departmental productions at Brandeis University while studying for his BA in Theater Arts. His thesis project delved into the study of incorporating accessibility measures (especially in regards to ability) into theatrical presentations from the initial point of creation, as opposed to tacking accommodations onto a production once it has been completed. Andrew worked with Bridgewater State University's Arts for Youth Program for seven years, teaching classes and workshops in drama, musical theatre, puppetry, and soft shoe, as well as directing, choreographing, and adapting children's productions and musical revues. He has additionally taught courses and collaborated on dramatic teaching projects for the Massachusetts Educational Theatre Guild, Umbrella Community Arts Center, Cardinal Spellman High School, and the Brockton Public Schools. He has been honored to be nominated for four Broadway World Boston Awards for Best Direction (The Witches, A Little Princess, The Taming of the Shrew, Romeo & Juliet), and an EMACT/ DASH Award (Best Sound Design; The Witches), along with having his work nominated for performance at the Edinburgh Fringe Festival. He has a passion for implementing and integrating accessibility measures into the processes of his works and actively seeks ways to engage with new audiences. More at www.andrewtchild.com
MOST POPULAR ARTICLES
LAST 30 DAYS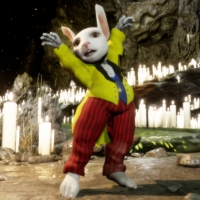 BWW Review: ALICE IN THE PANDEMIC at White Snake Projects
Posted: Oct. 25, 2020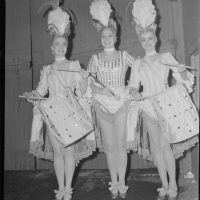 Boston's Theatre Artists Talk About Their Realities of Sex Work: A Tool for Empowerment, a Subversion of Power, and a Means for Survival
Posted: Oct. 22, 2020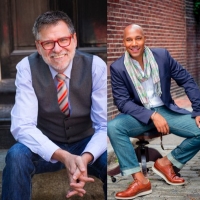 BWW Interview: David Dower, David Howse, Tonasia Jones, And Harold Steward on SHIFTING LEADERSHIP IN A SHIFTING CLIMATE at ArtsEmerson & The Theater Offensive
Posted: Oct. 16, 2020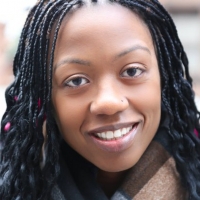 BWW Interview: Elizabeth Addison & Maurice Emmanuel Parent on BOSTON'S BLACK-OUT PERFORMANCES
Posted: Oct. 21, 2020


LAST 365 DAYS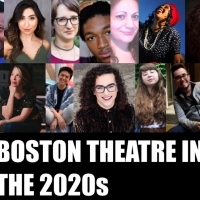 An Introduction: Boston Theatre in the '10s and What it Means for the '20s
Posted: Jan. 20, 2020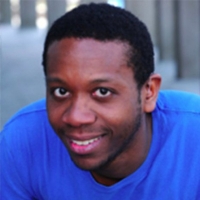 Part 3: Making Theatre Spaces Safe and Accessible
Posted: Feb. 10, 2020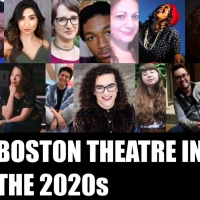 Part 1: Making Space for Gender-Queer Voices (and Making Sure to Pay Them Too)
Posted: Jan. 27, 2020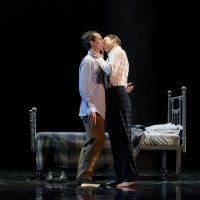 BWW Review: FELLOW TRAVELERS at Boston Lyric Opera
Posted: Nov. 14, 2019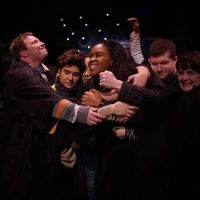 BWW Review: PUFFS at FTLO Theater Company
Posted: Jan. 2, 2020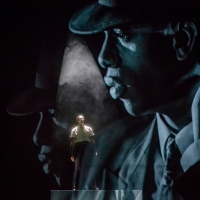 BWW Review: DETROIT RED at ArtsEmerson
Posted: Feb. 7, 2020


BWW Review: ALICE IN THE PANDEMIC at White Snake Projects

October 25, 2020

When performance spaces were shuttered, many companies shuttered their imaginations in solidarity with the rows of seats, choosing to hibernate until they could return to live, in-person events and allowing both to collect dust in the meantime.
---
Boston's Theatre Artists Talk About Their Realities of Sex Work: A Tool for Empowerment, a Subversion of Power, and a Means for Survival

October 22, 2020

In a 2002 public report on the spread of HIV through commercial sex, the World Health Organization defined sex workers as "(sic) people who receive money or goods in exchange for sexual services, and who consciously define those activities as income generating even if they do not consider sex work as their occupation."
---
BWW Interview: Elizabeth Addison & Maurice Emmanuel Parent on BOSTON'S BLACK-OUT PERFORMANCES

October 21, 2020

The first time composer/ lyricist Elizabeth Addison saw Jeremy O. Harris' Slave Play on Broadway, she felt self-conscious. The piece takes an unflinching swipe at racial tensions in ways that famously ignited passions of theatre goers of all races.
---
BWW Interview: David Dower, David Howse, Tonasia Jones, And Harold Steward on SHIFTING LEADERSHIP IN A SHIFTING CLIMATE at ArtsEmerson & The Theater Offensive

October 16, 2020

As organizations convene to release comprehensive anti-racism plans, put out public relations fires as past transgressions come back into focus, and tighten their deadly clutch around maintaining a season subscription model, op eds and interviews circulate as leaders are asked, "what's next?"
---
BWW Previews: #VOTEOFFENSIVELY at The Theater Offensive

September 21, 2020

Point: For many theatres, a pandemic has meant that they need to find new ways to create and present productions. While that is certainly easier said than done, at this juncture, recurring themes, practices, and platforms have arisen.
---
Looking Back to Look Forward, Part Three: Funding

September 12, 2020

A native New Yorker, Dr. Donatella Galella admits to a past as a theatre snob. a?oeI was like, a??Does it even exist outside of New York City?a??.a??
---
Looking Back to Look Forward, Part Two: Revolutions

September 10, 2020

Amidst our recent heatwave, Dr. Heather Nathans, a theatre professor, practitioner, and writer raised by two historians, felt a particular physical connection to the stuffiness eighteenth century Bostonians would have undoubtedly experienced in theatres during the summer.
---
Looking Back to Look Forward, Part One: Foundations

September 8, 2020

In March, Charlotte M Canninga??s historical commentary on American theatre during the 1918 flu epidemic made the rounds on social media as newly-furloughed industry professionals struggled to find solid footing amidst a global wave of trepidation.
---
BWW Interview: Joey Frangieh, Stephanie Loraine, And Sam Tanabe of THE GAY AGENDA Commissioned by Boston Theatre Company

September 2, 2020

Following their 2017 documentary theatre project exploring the impact of the 2013 Boston Marathon Bombing, Finish Line, Boston Theatre Company has commissioned a new piece of documentary theatre about the varied experiences of the LGBTQ+ community, The Gay Agenda.
---
BWW Review: M(O)THER at Boston Experimental Theatre

August 9, 2020

With director Vahdat Yeganeh and a team of artists streaming in live from around the globe, Boston Experimental Theatre has perfectly divined that piece of performance art that neither begrudgingly embraces its virtual form nor coyly alludes to its obvious limits, but rather exists in a way that could never wholly be replicated in another medium.
---
BWW Review: WORLD LINE at TC Squared Theatre Company

July 18, 2020

TC Squared's Volume Up series of virtual one act plays is posed to convince audiences they are up for the task of taking their programs to the digital realm for the time being. After logging in to their YouTube stream, one is met with a smooth, animated countdown set to a quiescent techno beat by Kadahj Bennett.
---
BWW Interview: Jasmine Brooks And Summer L. Williams of BETTER FUTURE SERIES at Company One Theatre

July 15, 2020

Summer L. Williams, associate artistic director and co-founder of Company One Theatre is, among other goals, using this time as a chance to reset. She ponders, a?oeHow do I take advantage of this chance to reimagine the way I think or work? I am finding things that I thought were internal pressures that are actually external pressures.a??
---
BWW Interview: Michelle Aguillon, Quentin Nguyen-duy, Sarah Shin on ZOOM THEATRE by Asian American Theatre Artists Of Boston

July 9, 2020

AATAB is not a theatre company. They were originally founded in 2018 as a social collective connected by a Facebook group. In response to Boston's need to embrace local Asian American artists she explains she would rather see established organizations do the work to welcome and elevate members of the community than see an individual company formed.
---
BWW Interview: Elle Borders, Caley Chase, And Kate Snodgrass of OVERTURE at Huntington Theatre Company

July 7, 2020

When Kate Snodgrass was asked by the Huntington Theatre's director of new work, Charles Haugland, to contribute to a series of short audio plays called Dream Boston, she jumped at this new opportunity. a?oeI have always been fascinated by radioa??, she grins at me via Zoom.
---
BWW Review: WOMEN BEHIND THE CURTAIN by Asian American Theatre Artists Of Boston

July 1, 2020

In Women Behind the Curtain, Michael Lin weaves a narrative about a French spy, Renee, on a mission in Cold War Moscow. When a suspiciously-invested secretary, Aleksandra, joins her in her covert travels, the two are set on an action-packed journey through mistrusted informants, double agents, and scenarios that raise questions
---
BWW Interview: Dayenne CB Walters of LONG DAY'S JOURNEY INTO NIGHT at WaltersWest Project

June 24, 2020

a?oeThis project wouldn't neatly fit into any of the niches I'm really familiar with in Boston theatre. Black actors are still discussing permission. How is permission granted? Who gives out the permission? I realized there is really no permission needed throughout this process.a??
---
BWW Previews: Juneteenth with Boston's Theatre Artists

June 18, 2020

With all of the violence being inflicted on the Black community right now, Friday, June 19 (Juneteenth, the celebration of the date that word of the Emancipation Proclamation finally made it to Galveston, Texas) has a lot of offerings from Black artists in the Boston theatre community.
---
BWW Interview: Composer/ Librettist Toshi Reagon on THE PARABLE OF THE SOWER at ArtsEmerson

May 22, 2020

Toshi Reagon didn't go to college herself, but when her mother, Bernice Johnson Reagon, was tapped by Toni Morrison (yes, that Toni Morrison) to teach a creative course at Princeton, Bernice explained that she would accept the position if her daughter could teach collaboratively alongside her.
---
BWW Review: KIND THING; NICE THING at Homesick Play Project

May 10, 2020

My immediate response to this reading of the play, which had its premiere at Tufts University unfortunately canceled, is that I would love to see how it would change were the actors cast actually artists who use they/them pronouns in their lives.
---
BWW Review: BELOVED KING: A QUEER BIBLE MUSICAL at Oberon

May 7, 2020

The score is catchy, folksy, and declamatory in a way that fuses rock sounds with medieval sensibilities, and Kaedon Gray as the prophet, Samuel, begins the show with an expository narration worthy of a mystery play. The stage is set and we launch into the familiar story of King Saul, Jonathan, David, and Goliath from the Book of Samuel.
---