Andrew Child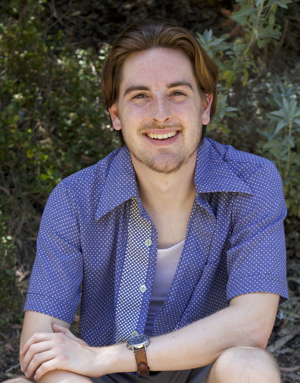 Andrew Child is a director, designer, choreographer, and actor based on Massachusetts' south shore who has an affinity for clowns, puppets, Shakespeare, new works, multi-media creations, and community engagement. Andrew has had the privilege of working in various capacities with several Boston theatre groups and educational institutions including The American Repertory Theatre, Actors' Shakespeare Project, Villa la Pietra (Florence), Lyric Stage Co, New England Conservatory, Moonbox Productions, Boston Modern Orchestra Project, Liars & Believers (in association with The Oberon), Priscilla Beach Theater, Bay Colony Shakespeare Company, Massasoit Community College, and The Family Performing Arts Center at Bridgewater State University. Because of his work as artist and advocate, he has spoken at Emerson College and been quoted in The New York Times, Chicago Tribune, LA Times, Boston Globe, WBUR's The ARTery, and Howlround Theater Commons, as well as been publicly criticized by Breitbart and acclaimed magician/ comedian Penn Jillette. His original one act play, On the Isle of the Lotus-Eaters, was workshopped as part of the VSA Young Playwright Discovery Festival at the Kennedy Center in Washington, DC, launching his passion for theatre accessibility advocacy. While serving as artistic director for Artists from Suburbia, a theatrical initiative on Massachusetts' South Shore, he oversaw accessibility measures including open captioning and sensory-friendly matinees for many of the productions. AfS' goal was to structure itself in such a way that traditional theatrical boundaries including class, ability, race, and access to training could be challenged in regards to both audience and artistic involvement. Andrew's work as artistic director earned him an invitation to speak about diversity in theatre at Emerson College. Additionally, he coordinated and designed open captioning for several departmental productions at Brandeis University while studying for his BA in Theater Arts. His thesis project delved into the study of incorporating accessibility measures (especially in regards to ability) into theatrical presentations from the initial point of creation, as opposed to tacking accommodations onto a production once it has been completed. Andrew worked with Bridgewater State University's Arts for Youth Program for seven years, teaching classes and workshops in drama, musical theatre, puppetry, and soft shoe, as well as directing, choreographing, and adapting children's productions and musical revues. He has additionally taught courses and collaborated on dramatic teaching projects for the Massachusetts Educational Theatre Guild, Umbrella Community Arts Center, Cardinal Spellman High School, and the Brockton Public Schools. He has been honored to be nominated for four Broadway World Boston Awards for Best Direction (The Witches, A Little Princess, The Taming of the Shrew, Romeo & Juliet), and an EMACT/ DASH Award (Best Sound Design; The Witches), along with having his work nominated for performance at the Edinburgh Fringe Festival. He has a passion for implementing and integrating accessibility measures into the processes of his works and actively seeks ways to engage with new audiences. More at www.andrewtchild.com
Review: ANIMAL FARM at A Noise Within

September 6, 2022

The best way to describe my experience at A Noise Within's production of Peter Hall, Adrian Mitchell, and Richard Peaslee's 1984 musical version of Animal Farm is that when the ensemble came out to bow and I only counted 11 actors, my jaw dropped.
---
Review: THE PROM at Center Theatre Group

August 12, 2022

Though fused with the pop sounds of the latest Broadway grab toward tween-friendly franchises, Matthew Sklar and Chad Beguelin's score has a heart that leans more toward the unabashed sincerity of The Pajama Game or The Music Man than the more saccharine offerings from the current scene.
---
Review: MIKE BIRBIGLIA: THE OLD MAN AND THE POOL at Center Theatre Group

August 5, 2022

Mike Birbiglia is an undoubtedly remarkable storyteller. The way his latest solo show, The Old Man and the Pool, which is playing now at CTG's Mark Taper Forum, is structured is clean, snappy, clear, and concise.
---
Review: KING LIZ at The Geffen Playhouse

July 27, 2022

King Liz is the premise for a television show at best, and, despite the noble work of those who are trying to pass it off as a piece of live theatre, its plot points, the characters' relationships, and the narrative are only strong enough to grab our interest through the next commercial break.
---
Review: TO T, OR NOT TO T? at Center Theatre Group

June 30, 2022

Writer and performer D'Lo exudes coolness in his purple print button down and Lakers cap, and from his first entrance, it is evident that we are present for a fully polished, fully fleshed-out tour de force evening of theatre.
---
BWW Review: KING JAMES at Center Theatre Group

June 14, 2022

What did our critic think? Joseph has woven an intricate veil of social commentary which haunts the two characters. King James might be a play about a Black man finding a way to advocate for himself, a white man figuring out how his access to wealth has affected him, or two friends navigating the terrors of adulthood. 
---
BWW Review: TAMBO & BONES at Center Theatre Group

May 12, 2022

There's a lot going on, but the play itself lands its message within the first twenty minutes, and then bumbles through seventy more minutes of reiteration, repetition, and regurgitation.
---
BWW Review: BLUES FOR AN ALABAMA SKY at Center Theatre Group

April 14, 2022

Pearl Cleage's Blues for an Alabama Sky at Center Theatre Group gets a few topical buzz words in there, but there is nothing fresh, urgent, or timely about the piece. Pitting a closed-minded character against a cohort of progressive friends, the play is deadly: as dull as its message is heavy-handed.
---
BWW Review: APARTMENT LIVING at Skylight Theatre Company & Playwrights' Arena

March 13, 2022

If every theatre review compared each show to the last presentation by the same company, we would be lost beyond the already limited capabilities of "thumbs up vs thumbs down" or "three and a half stars".
---
BWW Review: TRAYF at The Geffen Playhouse

March 11, 2022

The thing about Lindsay Joelle's Trayf, now playing at the Geffen Playhouse, is that it has really excellent dialogue. In every sense of the word. The opening patter between two Chassidic teenage boys fizzes like a sketch comedy routine and the rhythm carries like a current through a lot of silliness and a lot of seriousness.
---
BWW Review: ON THE OTHER HAND, WE'RE HAPPY at Rogue Machine Theatre

March 6, 2022

Rogue Machine Theatre's latest offering, the American premiere of Welsh playwright Daf James' On the Other Hand, We're Happy opens in a cloud of cliches.
---
BWW Review: TEENAGE DICK at Pasadena Playhouse

February 16, 2022

Teenage Dick, a current streaming option from Pasadena Playhouse, filmed as a coproduction with the Huntington Theatre of Boston and Woolly Mammoth Theatre of DC is perfectly translated from the stage to the computer screen.
---
BWW Review: A HIT DOG WILL HOLLER at Skylight Theatre Company & Playwrights' Arena

November 7, 2021

The play explores the friendship between Gina, a self-proclaimed "wordsmith" whose liberal "activism" channels through her popular podcast and a pending book deal, and Dru, the young "Banksy of the Black Lives Matter movement".
---
BWW Review: HALLOWE'EN SPOOKTACULAR: A PUPPET MARVEL at Bob Baker's Marionette Theater

October 29, 2021

I am not from Los Angeles. I have lived here for less than two months, and before that, had not so much as visited. Thus, though it is clearly a beloved cultural gem, the Bob Baker Marionette Theater with its kitschy, retro lobby and fizzy energy holds no sentimental value for me and cannot conjure any fond memories of simpler times.
---
BWW Review: HAVE A GOOD ONE at Pop-up Playhouse

October 11, 2021

Upon entering the Dorie Theatre at the Complex Hollywood tonight and seeing an enlarged black and white image of a shirtless man on a dimly-lit stage as 90s music blared through the speakers, I turned to my friend and asked, "Did they pump this place with cheap cologne or have I been transported back to Abercrombie & Fitch?" The effect was perfect.
---
BWW Review: DOCUMENTARY HIGHLIGHTS at The Roxbury International Film Festival

June 22, 2021

The Roxbury International Film Festival, New England's largest film festival celebrating works by and about people of color is happening through June 26 with in-person screenings, online viewing options, and plenty of exciting events. I was able to catch three of the documentary highlights from this year's festival.
---
BWW Interview: Jamie Gahlon on THE 10TH ANNIVERSARY of HowlRound Theatre Commons

May 28, 2021

"HowlRound is a place where you can share your learning, experiences, and expertise in service of a future in which resources and power in the theatre can be shared equitably in all directions," explains Jamie Gahlon.
---
BWW Review: ISLAND OF HOPES, ISLAND OF TEARS (WORKING TITLE) at Guerilla Opera

May 22, 2021

Guerilla Opera's artistic director, Aliana de la Guardia, hosted a warmly informal Zoom preview of the company's current work in progress, Island of Hope, Island of Tears (working title) which served effectively as a promotion of a planned in-person workshop as well as an opportunity to engage in dialogue around the opera's themes.
---
BWW Review: MOMMY'S DEAD AND THEY BURIED HER IN MOSCOW at Nervous Theatre

April 19, 2021

As long as the current standard theatrical canon is taught in schools, young artists will continue to riff on the sanctified artists from their syllabi. Thus, America has seen a recent trend in irreverence toward the works of Anton Chekhov.
---
BWW Review: THE IMPRESARIO at Enigma Chamber Opera

April 8, 2021

There is a lot good about Enigma Chamber Opera's new meta-comedy adaptation of Mozart's The Impresario, but the highest praise must be reserved for its formatting as a highly scroll-able hour-long entertainment (mainly because it is actually at most a 20 minute performance trapped inside a redundant overdrawn explanation of and apology for itself).
---