Andrew Child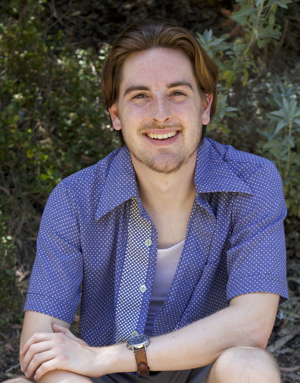 Andrew Child is a director, designer, choreographer, and actor based on Massachusetts' south shore who has an affinity for clowns, puppets, Shakespeare, new works, multi-media creations, and community engagement. Andrew has had the privilege of working in various capacities with several Boston theatre groups and educational institutions including The American Repertory Theatre, Actors' Shakespeare Project, Villa la Pietra (Florence), Lyric Stage Co, New England Conservatory, Moonbox Productions, Boston Modern Orchestra Project, Liars & Believers (in association with The Oberon), Priscilla Beach Theater, Bay Colony Shakespeare Company, Massasoit Community College, and The Family Performing Arts Center at Bridgewater State University. Because of his work as artist and advocate, he has spoken at Emerson College and been quoted in The New York Times, Chicago Tribune, LA Times, Boston Globe, WBUR's The ARTery, and Howlround Theater Commons, as well as been publicly criticized by Breitbart and acclaimed magician/ comedian Penn Jillette. His original one act play, On the Isle of the Lotus-Eaters, was workshopped as part of the VSA Young Playwright Discovery Festival at the Kennedy Center in Washington, DC, launching his passion for theatre accessibility advocacy. While serving as artistic director for Artists from Suburbia, a theatrical initiative on Massachusetts' South Shore, he oversaw accessibility measures including open captioning and sensory-friendly matinees for many of the productions. AfS' goal was to structure itself in such a way that traditional theatrical boundaries including class, ability, race, and access to training could be challenged in regards to both audience and artistic involvement. Andrew's work as artistic director earned him an invitation to speak about diversity in theatre at Emerson College. Additionally, he coordinated and designed open captioning for several departmental productions at Brandeis University while studying for his BA in Theater Arts. His thesis project delved into the study of incorporating accessibility measures (especially in regards to ability) into theatrical presentations from the initial point of creation, as opposed to tacking accommodations onto a production once it has been completed. Andrew worked with Bridgewater State University's Arts for Youth Program for seven years, teaching classes and workshops in drama, musical theatre, puppetry, and soft shoe, as well as directing, choreographing, and adapting children's productions and musical revues. He has additionally taught courses and collaborated on dramatic teaching projects for the Massachusetts Educational Theatre Guild, Umbrella Community Arts Center, Cardinal Spellman High School, and the Brockton Public Schools. He has been honored to be nominated for four Broadway World Boston Awards for Best Direction (The Witches, A Little Princess, The Taming of the Shrew, Romeo & Juliet), and an EMACT/ DASH Award (Best Sound Design; The Witches), along with having his work nominated for performance at the Edinburgh Fringe Festival. He has a passion for implementing and integrating accessibility measures into the processes of his works and actively seeks ways to engage with new audiences. More at www.andrewtchild.com
MOST POPULAR ARTICLES
LAST 30 DAYS
BWW Review: HAVE A GOOD ONE at Pop-up Playhouse
Posted: Oct. 11, 2021


LAST 365 DAYS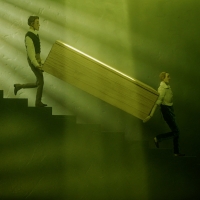 BWW Review: THE FALL OF THE HOUSE OF USHER at Boston Lyric Opera
Posted: Jan. 31, 2021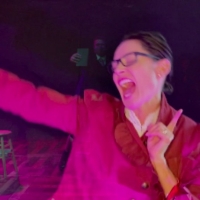 BWW Review: SPRING AWAKENING at Broccoli Hall, Inc.
Posted: Dec. 29, 2020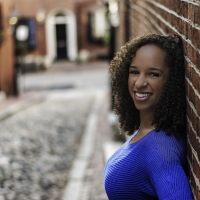 BWW Interview: Kira Troilo on Sharing her Own Story and her New Blog
Posted: Feb. 8, 2021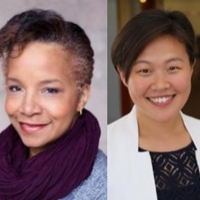 What Would We Do Without a Board? Chatting with Iyvon Edebiri, Tatiana Isabel Gil, Brontte Hwang, and Cheryl Singleton
Posted: Jan. 12, 2021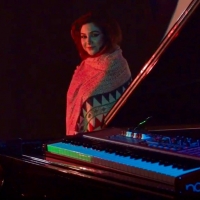 BWW Review: ZAHHAK, THE LEGEND OF THE SERPENT KING! at Boston Experimental Theatre
Posted: Mar. 26, 2021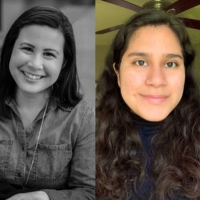 BWW Interview: Members of Company One Theatre's VOLT LAB
Posted: Mar. 26, 2021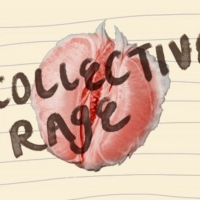 BWW Review: COLLECTIVE RAGE: A PLAY IN 5 BETTIES by Zoom Theatre
Posted: Nov. 15, 2020


BWW Review: HAVE A GOOD ONE at Pop-up Playhouse

October 11, 2021

Upon entering the Dorie Theatre at the Complex Hollywood tonight and seeing an enlarged black and white image of a shirtless man on a dimly-lit stage as 90s music blared through the speakers, I turned to my friend and asked, "Did they pump this place with cheap cologne or have I been transported back to Abercrombie & Fitch?" The effect was perfect.
---
BWW Review: DOCUMENTARY HIGHLIGHTS at The Roxbury International Film Festival

June 22, 2021

The Roxbury International Film Festival, New England's largest film festival celebrating works by and about people of color is happening through June 26 with in-person screenings, online viewing options, and plenty of exciting events. I was able to catch three of the documentary highlights from this year's festival.
---
BWW Interview: Jamie Gahlon on THE 10TH ANNIVERSARY of HowlRound Theatre Commons

May 28, 2021

"HowlRound is a place where you can share your learning, experiences, and expertise in service of a future in which resources and power in the theatre can be shared equitably in all directions," explains Jamie Gahlon.
---
BWW Review: ISLAND OF HOPES, ISLAND OF TEARS (WORKING TITLE) at Guerilla Opera

May 22, 2021

Guerilla Opera's artistic director, Aliana de la Guardia, hosted a warmly informal Zoom preview of the company's current work in progress, Island of Hope, Island of Tears (working title) which served effectively as a promotion of a planned in-person workshop as well as an opportunity to engage in dialogue around the opera's themes.
---
BWW Review: MOMMY'S DEAD AND THEY BURIED HER IN MOSCOW at Nervous Theatre

April 19, 2021

As long as the current standard theatrical canon is taught in schools, young artists will continue to riff on the sanctified artists from their syllabi. Thus, America has seen a recent trend in irreverence toward the works of Anton Chekhov.
---
BWW Review: THE IMPRESARIO at Enigma Chamber Opera

April 8, 2021

There is a lot good about Enigma Chamber Opera's new meta-comedy adaptation of Mozart's The Impresario, but the highest praise must be reserved for its formatting as a highly scroll-able hour-long entertainment (mainly because it is actually at most a 20 minute performance trapped inside a redundant overdrawn explanation of and apology for itself).
---
BWW Review: ZAHHAK, THE LEGEND OF THE SERPENT KING! at Boston Experimental Theatre

March 26, 2021

Streaming this weekend, Boston Experimental Theatre Company's latest offering, Zahhak, the Legend of the Serpent King! is another sample of a paired down performance that actually works.
---
BWW Interview: Members of Company One Theatre's VOLT LAB

March 26, 2021

"This particular group has an appetite for learning, cultivating their voices, growing their voices, and being genuinely expansive artists," explains Company One's HowlRound/ Mellon Foundation Artist in Residence, Kirsten Greenidge of the current Volt Lab.
---
BWW Interview: Kara Elliott-Ortega And Marty Martinez on COVID TESTING at The Strand Theatre

March 12, 2021

With limitations on gathering, like many arts spaces in the city, the Strand Theatre in Upham's Corner has been closed for a year now.
---
BWW Interview: Adil Mansoor of AMM(I)GONE at The Theater Offensive

March 9, 2021

About two years ago, theatre artist and educator Adil Mansoor sat down at his mother's dining room table to record discussions with her about Sophocles' Antigone through an intergenerational Muslim lens with the hopes of generating a pseudo-adaptation of the text.
---
BWW Interview: Kira Troilo on Sharing her Own Story and her New Blog

February 8, 2021

"It took me a while to realize this but, I have a unique voice. If I can put into words what others feel but can't express, then that's my role." In a recent post to her blog titled The Complex Art of Being a Biracial Actor, Troilo opened up about the complexities facing actors who may not be simply Black or white.
---
BWW Review: THE FALL OF THE HOUSE OF USHER at Boston Lyric Opera

January 31, 2021

Before the shutdown, the final piece I reviewed for Broadway World was Boston Ballet's rEVOLUTION which included Glass Pieces, a hypnotic embrace of the geometrics of a theatre space by Phillip Glass and Jerome Robbins.
---
What Would We Do Without a Board? Chatting with Iyvon Edebiri, Tatiana Isabel Gil, Brontte Hwang, and Cheryl Singleton

January 12, 2021

I was finally fortunate to chat with two members of different Boston arts boards about the way they engage with their roles. Cheryl D Singleton has been a stalwart member of Boston's theatre community as an actor, director, improviser, and board member since moving here in 1986.
---
BWW Review: SPRING AWAKENING at Broccoli Hall, Inc.

December 29, 2020

In 1891, years before Sigmund Freud would revolutionize the way the human mind is perceived and the significance of symbolism, childhood and sexuality on a person's psyche, German playwright Frank Wedekind challenged the taboos around the sexual tension of young people with a play that would challenge censorship in the theatre for nearly a century.
---
BWW Review: COLLECTIVE RAGE: A PLAY IN 5 BETTIES by Zoom Theatre

November 15, 2020

After registering for a performance by Zoom Theatre, you get an automated email which explains that you will be able to be heard by the actors and other audience members during this virtual performance.
---
BWW Review: ALICE IN THE PANDEMIC at White Snake Projects

October 25, 2020

When performance spaces were shuttered, many companies shuttered their imaginations in solidarity with the rows of seats, choosing to hibernate until they could return to live, in-person events and allowing both to collect dust in the meantime.
---
Boston's Theatre Artists Talk About Their Realities of Sex Work: A Tool for Empowerment, a Subversion of Power, and a Means for Survival

October 22, 2020

In a 2002 public report on the spread of HIV through commercial sex, the World Health Organization defined sex workers as "(sic) people who receive money or goods in exchange for sexual services, and who consciously define those activities as income generating even if they do not consider sex work as their occupation."
---
BWW Interview: Elizabeth Addison & Maurice Emmanuel Parent on BOSTON'S BLACK-OUT PERFORMANCES

October 21, 2020

The first time composer/ lyricist Elizabeth Addison saw Jeremy O. Harris' Slave Play on Broadway, she felt self-conscious. The piece takes an unflinching swipe at racial tensions in ways that famously ignited passions of theatre goers of all races.
---
BWW Interview: David Dower, David Howse, Tonasia Jones, And Harold Steward on SHIFTING LEADERSHIP IN A SHIFTING CLIMATE at ArtsEmerson & The Theater Offensive

October 16, 2020

As organizations convene to release comprehensive anti-racism plans, put out public relations fires as past transgressions come back into focus, and tighten their deadly clutch around maintaining a season subscription model, op eds and interviews circulate as leaders are asked, "what's next?"
---
BWW Previews: #VOTEOFFENSIVELY at The Theater Offensive

September 21, 2020

Point: For many theatres, a pandemic has meant that they need to find new ways to create and present productions. While that is certainly easier said than done, at this juncture, recurring themes, practices, and platforms have arisen.
---