Amanda Prahl
MOST POPULAR ARTICLES
LAST 30 DAYS
Album Review: Michele's CHRISTMAS IN THE CITY Brings Holiday Charm
Posted: Oct. 31, 2019


Album Review: A STRANGE LOOP's Musings on Identity and Creativity
Posted: Oct. 22, 2019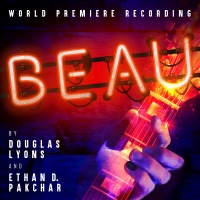 Album Review: BEAU Walks a New, Creative Path
Posted: Nov. 8, 2019


LAST 365 DAYS

She Believed She Could: HADESTOWN's Anais Mitchell Could Change the World with a Song
Posted: Apr. 20, 2019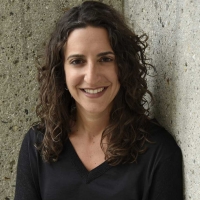 She Believed She Could: Why Broadway Just Cain't Say No to Eva Price
Posted: Aug. 10, 2019


She Believed She Could: Dancing into the Future with MARIE, DANCING STILL
Posted: Mar. 16, 2019



Album Review: Sarah Brightman's HYMN To Faith And Music
Posted: Dec. 11, 2018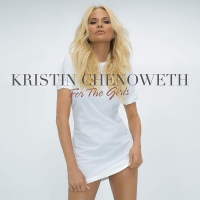 Album Review: Kristin Chenoweth Sings FOR THE GIRLS
Posted: Oct. 1, 2019


BWW Album Review: THE CHER SHOW Takes a Triple Dose of an Icon

April 26, 2019

The onslaught of jukebox musicals doesn't seem to be ending anytime soon, which, in turn, means that there are an awful lot of cast albums that also double as very well-sung cover albums. That's definitely the case with the original cast recording of The Cher Show, which functions okay as a cast album but mostly rides on its cast's considerable talent and the sheer joy of Cher's catalog.
---
She Believed She Could: Stephanie Hsu Is Ready For This Upgrade

April 27, 2019

Origin stories are a weird thing, and nowhere on Broadway right now is there an odder origin story than Be More Chill. For star Stephanie Hsu, it started with a fake lemonade ad skit in the third grade.
---
She Believed She Could: HADESTOWN's Anais Mitchell Could Change the World with a Song

April 20, 2019

Previously a folk singer-songwriter, Anais Mitchell is blazing new ground on Broadway this season, both with her unique jazz-folk interpretation of classical Greek mythology and as the first woman in over a decade to be solely responsible for the book, music, and lyrics of a Broadway musical.
---
BWW Album Review: Max von Essen's CALL ME OLD-FASHIONED Makes Old Hits New Again

April 8, 2019

With his new album Call Me Old-Fashioned, Tony nominee Max von Essen proves that he's found the perfect balance between modern Broadway star and golden age elegance.
---
BWW Album Review: AIN'T TOO PROUD Lives Up To Legends

April 4, 2019

Reviewing the cast album for Ain't Too Proud, the new bio-musical tracing the origins of the Motown vocal group the Temptations, is an unusually tricky task. How does one really review music that has been iconic in the pop lexicon for half a century? For the most part, the original cast recording is a mixture of straightforward covers, interspersed with bits of dialogue so that it doesn't appear just as a cover album. Thanks to a ridiculously talented cast, it pretty much succeeds.
---
BWW Album Review: Michael Ball's COMING HOME TO YOU Has Mixed Results

March 29, 2019

With his new album Coming Home to You, Michael Ball expands his reach with a sound that's part country, part easy listening pop. It's an admirable effort, but one that sometimes falls flat.
---
She Believed She Could: Dancing into the Future with MARIE, DANCING STILL

March 16, 2019

Musical theatre is the land of collaboration, and anyone who's ever tried to write a musical knows that it can be a land filled with landmines. But for the ladies of the new musical Marie, Dancing Still, their collaboration seemed downright fated.
---
BWW Album Review: Welcome to HEATHERS' Sweet and Sour Candy Store

March 5, 2019

The newly released West End cast recording of Heathers includes all the fan-favorite songs from the original version, as well as a few new additions. For longtime fans, it's a welcome treat to have an updated version, but it's unlikely to win over longtime skeptics.
---
BWW Album Review: Falling In Love Again With A Mid-Century EMMA

January 24, 2019

It is a truth universally acknowledged that there can never be enough Jane Austen adaptations - at least not for Austenites like me. Coincidentally, the theatre world is newly home to not one, but two works based on Austen's masterpiece Emma: Paul Gordon's musical adaptation, a regional staple for years, has finally received a cast recording.
---
BWW Album Review: BAND GEEKS EP Marches To Its Own Drum

January 18, 2019

In 2010, the musical comedy Band Geeks premiered at Goodspeed, and now, almost nine years later, its score is finally available for listening. The EP of Band Geeks features seven of Mark Allen, Gaby Alter, and Tommy Newman's catchy songs. While it's very clearly a product of its time - that late 2000s/early-Glee era pop sound - every song is funny and earnest with charm to spare.
---
BWW Album Review: MARY POPPINS RETURNS Steps In Time For A New Era

December 20, 2018

There are few things as difficult as penning a follow-up to a beloved classic. That's the challenge that faced the writers of Disney's Mary Poppins Returns, the next-generation sequel to the iconic 1964 film. Fortunately for us all, veteran songwriters Marc Shaiman and Scott Wittman were more than up to the task, creating a score that seamlessly blends in with our favorite songs of old while producing some new magical moments of its own.
---
BWW Album Review: BRIGADOON at New York City Center Is Almost Like Being In Love

December 14, 2018

When it comes to sweeping, grand romances, the musicals from the 'golden age' of the mid-20th century can't be beat - including Brigadoon, which most recently received a production at New York City Center in 2017. Starring Kelli O'Hara and Patrick Wilson, the cast album is a lush rendering of the magical musical set in the mists of the Scottish Highlands.
---
BWW Album Review: Sarah Brightman's HYMN To Faith And Music

December 11, 2018

The intersection of Broadway/opera and sacred music seems like a natural fit. Both are often larger than life, both speak to a very specific message, and both use a wide range of instrumentation and vocals. On Sarah Brightman's new album, Hymn, she combines the two genres to mixed effect. While the more traditional sounds are lovely and suit her voice well, the contemporary songs tend to be overwrought.
---
BWW Exclusive: All We Want For Christmas Is The Broadway Princess Holiday Party

December 7, 2018

Since its inception in 2015, the Broadway Princess Party concert series has gone from a cute one-time show to a fan favorite at Feinstein's/54 Below to a nationwide tour complete with a full-fledged merchandise line. Now, they're expanding the brand once again, with the Broadway Princess Holiday Party, touring through California, Arizona, Pennsylvania, and New York this December. It's a new twist on a concept that's won hearts for its sometimes-winking but genuine and heartfelt embrace of nostalgia, optimism, and girl power.
---
BWW Album Review: Alfie Boe's AS TIME GOES BY Is Full Of Old-Fashioned Elegance

November 29, 2018

With his latest album, As Time Goes By, Boe tackles a slightly different genre, covering a variety of mid-century standards with a lounge-style, big-band sound. This branching out is a delightful new avenue for Boe that his fans will be sure to enjoy, although the album is not uniformly excellent.
---
She Believed She Could: Asta Bennie Hostetter On Collaboration and Design

November 23, 2018

When it comes to 'how I got here' stories, Ásta Bennie Hostetter's is both incredibly unique and incredibly familiar. The costume designer, currently represented off-Broadway by Roundabout's Usual Girls, tells a story of surprise revelations and 'almosts' that will probably sound familiar to a lot of theatre artists.
---
BWW Album Review: Melissa Errico's SONDHEIM SUBLIME

November 16, 2018

Melissa Errico is one of the most reliable theatre divas in contemporary musical theatre. With her fierce belt and a knack for finding the most interesting moments in music, it's no surprise that she's released an album of Sondheim music. The surprise in Sondheim Sublime is which style of Sondheim she chooses: not the sly, sharp, witty Sondheim, but the bittersweet, thoughtful songs that sometimes get lost in the shuffle.
---
She Believed She Could: Lisa McNulty and WP Theater

November 8, 2018

While Broadway struggles to find ways to support new work that isn't star-studded or based on an existing property, off-Broadway theatres are embracing new voices at every turn. Among the non-profits on a mission is WP Theater, the oldest American theater company dedicated to the work of women, trans, and non-binary artists. Its producing artistic director, Lisa McNulty, is exactly the kind of leader the community needs: dedicated, open, and passionate about getting the voices heard that need to be heard.
---
BWW Album Review: TONYA AND NANCY Gets High Marks

October 15, 2018

Figure skating and musical theatre feel like perfect partners: both involve heightened drama, intense training, and occasionally questionable costume choices. So it seems incredible that there hasn't really been a musical about figure skating before - until now.
---
BWW Album Review: WHO'S YOUR BAGHDADDY Deserves Everything And More

October 8, 2018

As far as wacky titles go Who's Your Baghdaddy? Or, How I Started The Iraq War is a doozy. First-time listeners might be a little wary of this wacky, weird concept, but they'd be missing out. The musical, whose original cast recording is out now, follows a group of intelligence officers who stumble into a series of discoveries that lead the world into the Iraq War. If that doesn't sound like compelling material for a musical - just stay with me for a moment.
---
2