BWW Review: THIS IS EDEN is a Must-See, No Exceptions at fortyfive downstairs
It was George Santayana who said "those who cannot remember the past are condemned to repeat it". On the other hand Thomas Gray coined the phrase "ignorance is bliss". So which is it, and what does it mean for us today as we walk into This is Eden, a play about the 25,000 women convicts sent to colonial Australia? This production is hands down the most important work happening in Melbourne, peerless in its precision of pointing at the most subliminal prejudices that exist in Australian culture like fluoride in the water. Maker Emily Goddard is nauseatingly exquisite in her performance.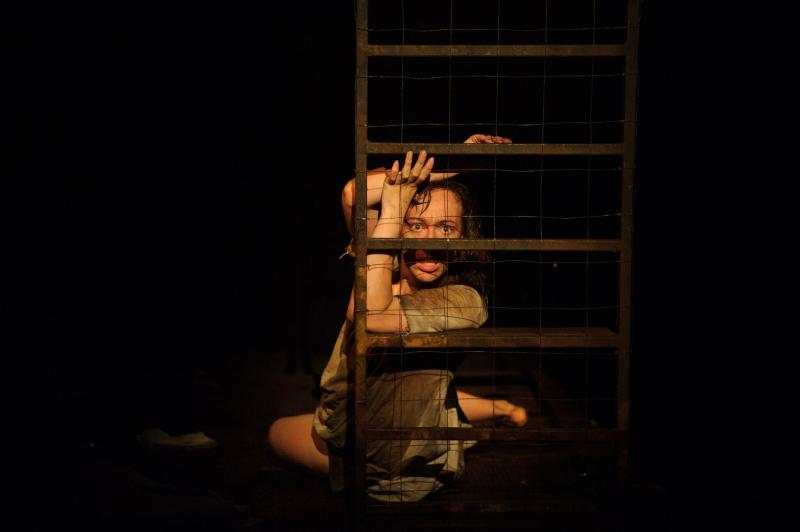 Met by Jane, your typical wide-eyed, gen y, dilettante to convict knowledge which most schoolchildren today are given only a surface glimpse regarding, audience members are led into what appears to be a replica of a cell at Cascades Female Factory, Hobart Town. That's right, Tasmania, where 5000 of those 25K mentioned earlier were kept battery-style and in conditions many would consider inhumane (or would they?). Then, we are introduced to Mary Ford, a convict living in the Factory, reduced to a shadow and on the brink of sanity, living in ankle-deep water and human waste, surrounded by the screaming of women impregnated by their former masters and returned to the gaol site to give birth to their babies, if they survive to term. It's a harrowing situation, but in her testimony, Mary manages to find some humour in her interpretations of the settlers and staff she's observed.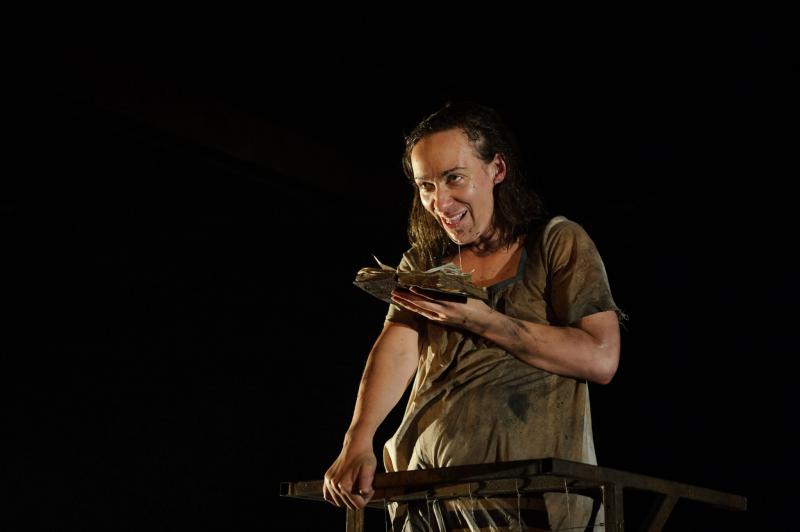 Rarely are an audience treated to a performance the likes of this one: incredibly nuanced, entertaining and simultaneously technical. Goddard studied at Ecole Philippe Gaulier in the art of dramatic clowning, where her use of Bouffant was developed and is utilised to powerful effect here. It is the kind of character immersion that cannot be described, but has to be seen. So see this. If there is one ticket you buy this year, this is it.
Director Susie Dee co-devised the work with Goddard and her award-winning influence is clear in the moments that draw out the tense energy to its breaking point and has the audience completely pin-drop hooked on the emotional journey being trekked. Romanie Harper's costume and set design are peak professional, this work could as easily be in Malthouse or Southbank for how much attention has been paid to polishing the production. Gina Gascoigne's lighting and sound design created the immersion for the audience, and set so many tones to lift the performance past all pinnacles. The vision of this work is strong and purposeful. If Broadway World did stars, it'd be a five.
So you get it. This show is epic. Go see it.
Tickets available here.
More info about This is Eden here.
Tickets available here.
Images by Sarah Walker.
Tickets available here.
Buy the tickets.
Related Articles View More Australia - Melbourne

Stories

Shows
Brodie Turner is an avid theatregoer and theatremaker. Trained as a publicist in Adelaide, Brodie's passion for performance art developed under the bright lights of (read more...)