Winners Announced for 13th Annual New York Innovative Theatre Awards!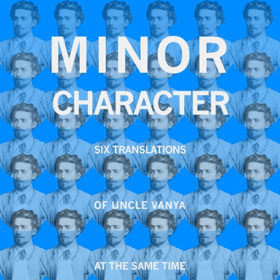 On Monday, September 25, 2017, The New York Innovative Theatre Foundation, the organization who for the past 13 years has been dedicated to celebrating Off-Off-Broadway, presented 26 awards and four honorary awards for outstanding achievement in theatre at the 13t h Annual New York innovative Theatre Awards Ceremony , Gerald Lynch Theatre located in the John Jay College of Criminal Justice, 524 West 59th Street, New York, NY 10019.
The ceremony written by Brian Silliman , was hosted for the fourth time by the charming crowd favorite, Jason Kravits and directed by an Off-Off-Broadway mainstay, DeLisa White. Presenters included Matthew Broderick who presented the award for Outstanding Musical to the Astoria Performing Arts Center for their production of Raisin in the Sun . He was joined by other presenters including Angel Desai, Charles Busch, David Pittu, Jennifer Van Dyck, Lane Harwell, John Arnone ( scenic designer ), Jen Schriever ( lighting designer ), Darron Wes t ( sound designer ), Adam Gwon ( composer ), Allison Benko ( director ), and producer Tom Viertel.
The 2017 recipients represented a pool of 176 individual artists, 48 different productions and 52 different theatre companies. Nominated productions were seen on stages in Queens, Brooklyn, and Manhattan. In the past 14 years, the IT Awards have honored nearly 2,400 artists, 650 productions and 600 companies.
"It was an honor to be a part of this production and this community. And it is a blessing to be recognized for our work. " said Vanessa Robinson, Outstanding Ensemble recipient for Astoria Performing Art Center's production of Raisin .
---
OUTSTANDING ENSEMBLE
Brittany Allen, Vinie Burrows, Ugo Chukwu, Constance Cooper, Milo Cramer, FerNando Gonzalez, Jonathan Gordon, David Greenspan, Tommy Heleringer, Chris Henry, Veronica Hunsinger-Loe, Hannah Mitchell, Caitlin Morris, Craig Mungavin, Jeanna Phillips, Madeline Wise; Minor Character: Six Translations of Uncle Vanya at the Same Time, New Saloon Theater Co. in association with Emily Kaplan & Immediate Medium
OUTSTANDING SOLO PERFORMANCE
William DeMeritt
Origin Story, Old Sound Room
OUTSTANDING ACTOR IN A FEATURED ROLE
Zack Krajnyak
Sweeney Todd, Theater 2020
OUTSTANDING ACTRESS IN A FEATURED ROLE
Ivanna Cullinan
Three Sisters, Obvious Volcano in association with Maggie Cino
OUTSTANDING ACTOR IN A LEAD ROLE
Moira Stone
Three Sisters, Obvious Volcano in association with Maggie Cino
OUTSTANDING ACTRESS IN A LEAD ROLE
Nico Grelli
The Jamb, Hard Sparks
OUTSTANDING CHOREOGRAPHY / MOVEMENT
Tamrin Goldberg
Raisin, Astoria Performing Arts Center
OUTSTANDING DIRECTOR
Morgan Green
Minor Character: Six Translations of Uncle Vanya at the Same Time, New Saloon Theater Co. in association with Emily Kaplan & Immediate Medium
OUTSTANDING LIGHTING DESIGN
Izzy Fields
Anais Nin Goes to Hell, Manhattan Theatre Works (MTWorks) in association with Goode Productions
OUTSTANDING COSTUME DESIGN
Kate Jaworski
The Woman Who Was Me, Convergences Theatre Collective
OUTSTANDING SET DESIGN
Frank Oliva
#liberated, The Living Room
OUTSTANDING SOUND DESIGN
Aidan Meyer
The Red Room, The Shelter
OUTSTANDING INNOVATIVE DESIGN
David Bengali, John Erickson, Reid Farrington, Jorge Garcia-Spitz, David Mauro, Dan Monceaux, Leegrid Stevens
for Video Design & Animation
OUTSTANDING ORIGINAL MUSIC
Melody Bates & Rebecca Hart
The Cabaret At The End Of The World, Hard Sparks
OUTSTANDING ORIGINAL SHORT SCRIPT
Charlie O'Leary
Precious Body a part of Landmarks & TRANSformations, Project Y Theatre Company
OUTSTANDING ORIGINAL FULL-LENGTH SCRIPT
Aditya Rawal
The Queen, Aman Soni in association with Juggernaut Theatre Co. and Theater for the New City
OUTSTANDING PERFORMANCE ART PRODUCTION
Minor Character: Six Translations of Uncle Vanya at the Same Time
OUTSTANDING REVIVAL OF A PLAY
The Tempest
Smith Street Stage
OUTSTANDING PRODUCTION OF A MUSICAL
Raisin
Astoria Performing Arts Center
OUTSTANDING PERFORMANCE ART PRODUCTION
The Infinite Wrench
New York Neo-Futurists
OUTSTANDING PREMIERE PRODUCTION OF A PLAY
Minor Character: Six Translations of Uncle Vanya at the Same Time
Ellen Stewart AWARD
ARTISTIC ACHIEVEMENT AWARD
Lois Weaver & Peggy Shaw Split Britches
Doric Wilson INDEPENDENT PLAYWRIGHTS AWARD
OUTSTANDING STAGE MANAGER
Elizabeth Ramsey
The New York Innovative Theatre Foundation is a not-for-profit organization recognizing the great work of New York City's Off-Off-Broadway, honoring its artistic heritage, and providing a meeting ground for this extensive and richly varied community. The organization advocates for Off-Off-Broadway and recognizes the unique and essential role it plays in contributing to American and global culture. They believe that publicly recognizing excellence in Off-Off-Broadway will expand audience awareness and foster greater appreciation of the New York theatre experience. www.nyitawards.com