Click Here for More Articles on Hamilton
Video: Meet the Newly Announced Cast of First National Tour of HAMILTON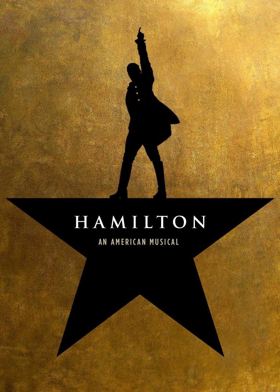 Producer Jeffrey Seller just announced that Austin Scott and Nicholas Christopher will join the First National Tour of Hamilton as Alexander Hamilton and Aaron Burr, respectively. Mr. Scott's credits include the Off-Broadway cast of One Day. Mr. Christopher is currently playing John in the Broadway revival of Miss Saigon and played George Washington in Hamilton on Broadway.
Other principal roles in Hamilton will be assumed by Julia K Harriman as Eliza Hamilton, Sabrina Sloan as Angelica Schuyler, and Chris De'Sean Lee as Marquis de Lafayette/Thomas Jefferson. Ms. Harriman is currently a standby in the touring company. Ms. Sloan was an original Broadway cast member of Motown The Musical, Hairspray, and Catch Me If You Can. Mr. Lee is currently performing in the Chicago Company of Hamilton.
The First National Tour also includes RUBÉN J. CARBAJAL, Amber Iman, Isaiah Johnson, Rory O'Malley, Mathenee Treco, Ryan Alvarado, Amber Ardolino, Raymond Baynard, Jeffrey Duffy, Hope Endrenyi, Jennifer Geller, Jacob Guzman, Jennie Harney, Afra Hines, Sabrina Imamura, Lauren Kias, Alex Larson, Dorcas Leung, Yvette Lu, Desmond Newson, Desmond Nunn, Antuan Magic Raimone, JOSH ANDRÉS RIVERA, Willie Smith III, Raven Thomas, Ryan Vasquez, Keenan D. Washington, Andrew Wojtal.
The First National Tour begins performances in San Diego, CA on Saturday, January 6, 2018.
This company continues the remarkable run of Hamilton productions that have rolled out since the musical first opened on Broadway in 2015. A Chicago company opened in September 2016; the first national tour began performances in San Francisco in March 2017, the West End engagement began December 2017; and the second national tour will begin performances in Seattle on February 6, 2018.
Meet the new class below!
Get the best prices on tickets to Hamilton (Angelica Company Second National Tour) on TodayTix - click here.
Related Articles