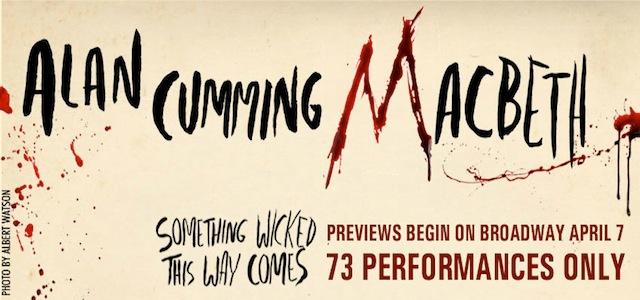 Click Here for More Articles on MACBETH
VIDEO: Alan Cumming Chats MACBETH on 'The Colbert Report'
Tony Award-winner Alan Cumming stopped by The Colbert Report last night to discuss his starring role in Broadway's production of "Macbeth." The versatile actor takes on 16 different roles in the play, which prompted host Colbert to ask, "Why are you playing so many roles? Is this penny-pinching? Do you run the concession stand as well?" Check out the appearance below!
Now in previews at Broadway's Ethel Barrymore Theatre, Tony and Olivier Award winner and two-time Emmy nominee Alan Cumming's acclaimed one-man interpretation of Macbeth is set to officially open on Sunday, April 21.
A tour-de-force performance directed by Tony Award winner John Tiffany (Once) and Andrew Goldberg (The Bomb-itty of Errors), The National Theatre of Scotland's Macbeth is set in a clinical room deep within a dark psychiatric unit. Cumming is the lone patient, reliving the infamous story and inhabiting each role himself.
Related Articles