Click Here for More Articles on THE ILLUSIONISTS
Up on the Marquee: THE ILLUSIONISTS: TURN OF THE CENTURY
THE ILLUSIONISTS will return to Broadway for the third consecutive holiday season for a limited engagement, playing November 25, 2016 through January 1, 2017, this year at the Palace Theatre.
Featuring world class illusionists handpicked from across the globe, Broadway's holiday smash hit, THE ILLUSIONISTS, returns to New York City with TURN OF THE CENTURY™, a new show designed to transport audiences back to the golden age of magic. THE ILLUSIONISTS - TURN OF THE CENTURY™ is centered in a time when conjurers were the true rock stars of the day. Showcasing the origins of some of the greatest and most dangerous illusions ever built, the show also unveils never-before-seen experiments drawn from a treasure trove of long-forgotten mysteries.
Audiences are invited to discover first-hand the spectacles that transformed Stage Entertainment over 100 years ago with a cast of world famous magicians playing incredible characters, each of whom embodies a magical great of the past.
Photo Credit: Walter McBride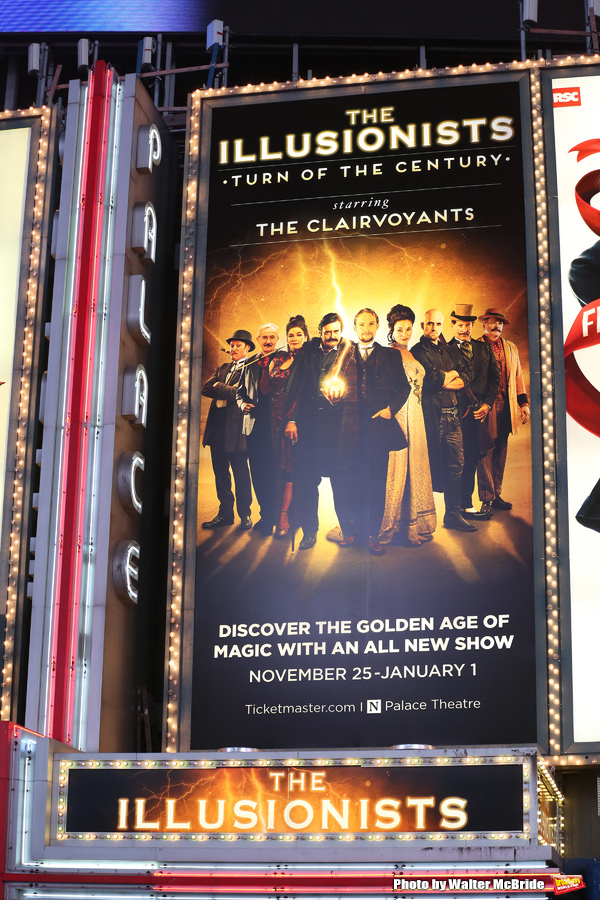 Theatre Marquee unveiling for 'The Illusionists - Turn of the Century' at the Palace Theatre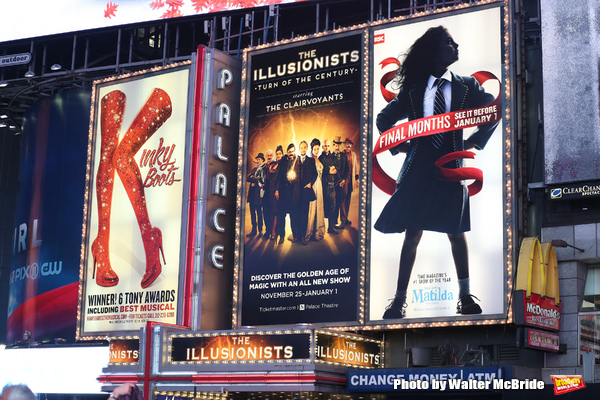 Theatre Marquee unveiling for 'The Illusionists - Turn of the Century' at the Palace Theatre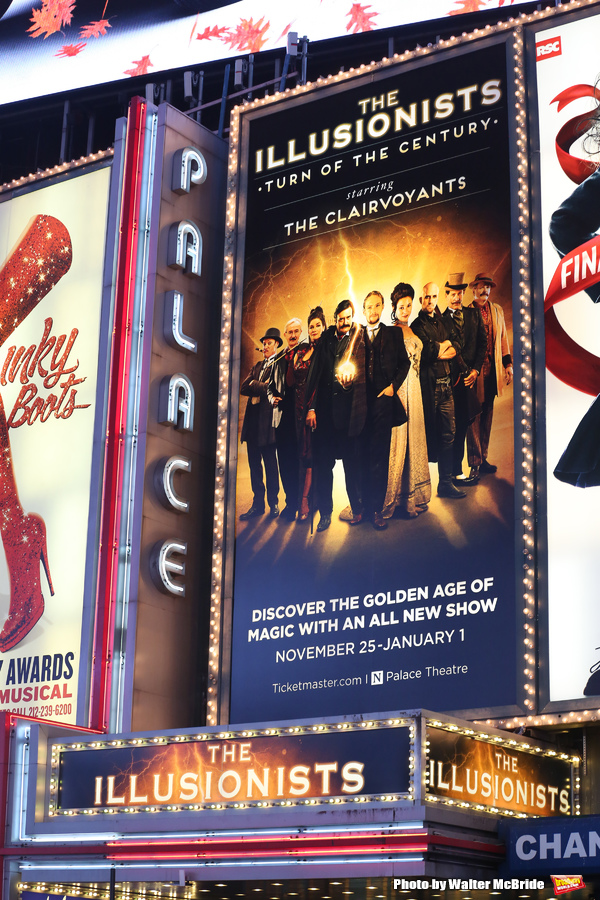 Theatre Marquee unveiling for 'The Illusionists - Turn of the Century' at the Palace Theatre
Related Articles