United Solo Festival Presents CALL FOSSE AT THE MINSKOFF
2016 United Solo Festival will present writer/performer Mimi Quillin in her solo piece, Call Fosse at the Minskoff, on Saturday, September 17 at 2pm, Thursday, September 22 at 9pm, Friday, September 23 at 9pm, and Monday, September 26 at 9pm at The Studio Theatre @ Theatre Row (410 West 42nd Street - just east of Broadway.) Tickets are $20.25 and may be obtained through Telecharge.com or (212) 239-6200. September 22 and September 26 performances are sold out. More info: http://unitedsolo.org/us/callfosse-2016/.
Dancing for Bob Fosse is a steep slope that rides fast and fun. Addicted to discipline in the studio, he asks complete submission to his signature fractured shapes. So why does it feel so good? In 1985, Bob Fosse and Gwen Verdon invite Mimi Quillin into their magical world to reconstruct Fosse's Sweet Charity. Quillin falls in love with them, their creative genius & the heady aroma of their artistic chemistry. In Call Fosse at the Minskoff, Quillin shares the highs and the lows of Fosse's final years and reveals his quicksilver style to be as tricky to conquer offstage as onstage.
2016 United Solo, the world's largest solo theatre festival, currently in its 7th year, will present 120 shows from six continents at Theatre Row: 410 West 42nd Street, New York City. TICKETS, with a price of $20.25 (which includes a $2.25 theatre restoration charge) are available at Theatre Row box office, 410 West 42nd Street, New York, NY 10036, as well as over the phone at 212.239.6200 and online at telecharge.com. More details can be found at www.unitedsolo.org
Mimi Quillin (Writer/Performer) trained as a dancer in NYC and danced in both the Pittsburgh and Milwaukee ballet companies before working on Broadway with Bob Fosse on Sweet Charity. Fosse awarded her a scholarship to the Strasberg Institute, which turned her vision towards acting and led to being cast in plays Off-Broadway and in England. Mimi's time with Fosse and Gwen Verdon is the foundation underlying the philosophy of her work as a performer, choreographer and writer. In addition to her work with Bob Fosse and Gwen Verdon Mimi has also performed the work of Carol Haney, Chris Chadman, Wayne Cilento, Graciela Danielle, Ron Field, Agnes De Mille, Pat Birch, Ona White, Lee Theodore, Michael Shawn, Randy Skinner. Mimi also appeared in the original Canadian and Broadway production of Ragtime and in the Broadway production of Ain't Broadway Grand. http://mimiquillin.com
John Thomas Waite (Director) was Mozart on Broadway, performed Shakespeare in London, hosted a kid's series that aired on PBS, rode an elephant as a costumed hamburger clown, played Dr. Watson to the Sherlock Holmes of World Heavyweight Champion Larry Holmes and has been in and out of The Fantastics off Broadway since 1976. (He is currently standing by for ALL of the character men.) J.T. has a pretty good role in the movie Freedom starring Cuba Gooding Jr. and an even better one in a yet-to-be-released film starring Alan Cumming. Call Fosse at the Minskoff is his first directing assignment.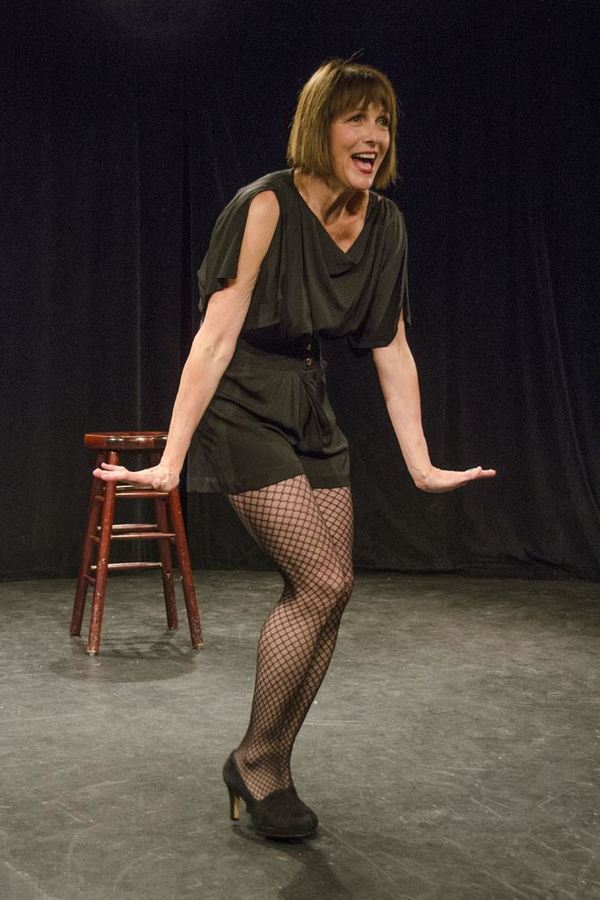 Mimi Quillin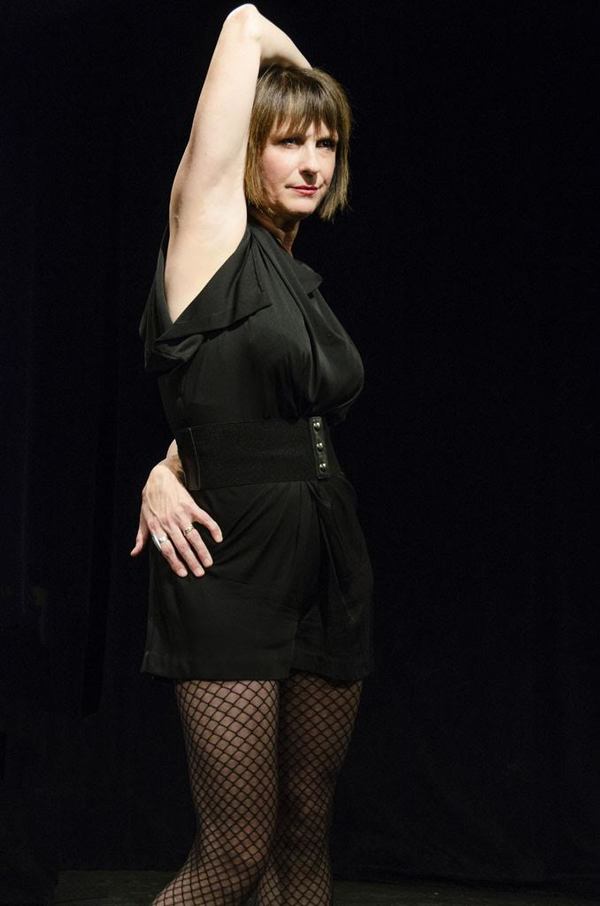 Mimi Quillin

Mimi Quillin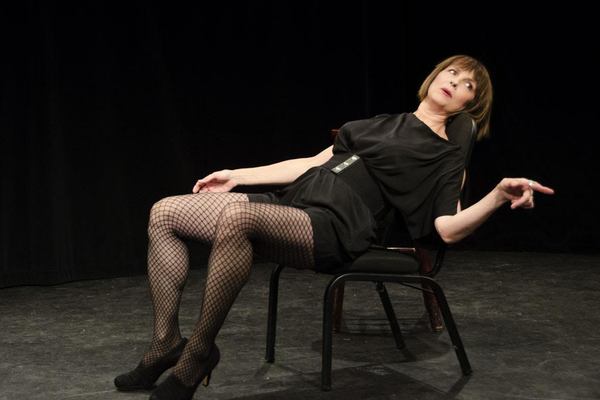 Mimi Quillin

Mimi Quillin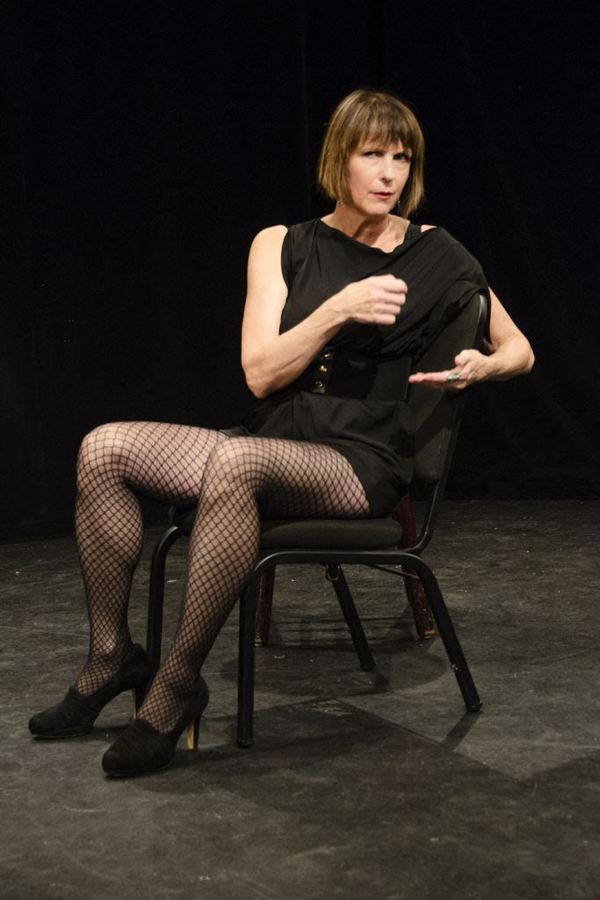 Mimi Quillin
Photo Credit: BittenByAZebra Photography
Related Articles
More Hot Stories For You
Betty Buckley Demands Trump Stops Using 'Memory' at Rallies- 'Your Presidency is the Very Antithesis of Art'
As BroadwayWorld reported earlier this month, at a campaign rally in Sanford, Florida, the Trump campaign continued its use of the song 'Memory' from ...

EVERYBODY'S TALKING ABOUT JAMIE Announces Limited Six-Month Return to Apollo Theatre
The hit West End musical Everybody's Talking About Jamie is set to make its West End return next month at the Apollo Theatre. ...

SHUFFLE ALONG Settles Dispute With Insurer Over Premature Closing
After four years of deliberations, the two parties today filed a joint stipulation of one paragraph rendering the case 'discontinued.' ...

MaskUpCurtainUp Launches Line of Face Masks From Over 30 Broadway, West End, and Touring Productions
The MaskUpCurtainUp campaign announced the launch of a new webstore featuring exclusive face masks from Broadway, West End and touring productions....

Alex Brightman, Ariana Debose, Andrew Barth Feldman, Ashley Park and More Star in AS THE CURTAIN RISES Podcast
The Broadway Podcast Network has announced Broadway's first digital Soap Opera, AS THE CURTAIN RISES. Written by Dori Berinstein and Mark Peikert, AS ...

VIDEO: Watch 70+ Stars in IN OUR AMERICA: A Concert for the Soul of the Nation
Tonight at 8pm, Broadway for Biden will present In Our America: A Concert for the Soul of the Nation. The virtual event will bring Broadway together t...