Tru Voices 2018 Play Reading Series Features Emotionally Charged New Play JASPER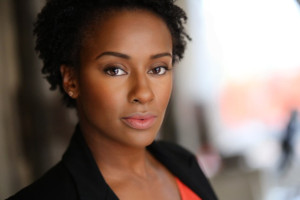 Boz and the Bard Productions, Inc., in association with Adelaide Raleigh Productions, LLC, is excited to present the staged reading of a new play by Grant MacDermott called Jasper, sponsored by the TRU Voices 2018 Play Reading Series. The reading will be directed by Katie McHugh, and will be held on Monday, June 11th , 7-9pm, at The SoHo Playhouse, 15 Vandam St, New York, NY 10013. Following the reading, please stay for TRU's "Dollars and Sense" panel discussion featuring prominent commercial producers and general managers.
Jasper is about a married couple with a severely disabled 8-year-old child whose time is running out. Indeed, the original prognosis was that Jasper wouldn't live to be a toddler, but due to the care and dedication of his parents, he's survived. As the boy's condition worsens, parents Drew and Andrea must begin to consider the fact that Jasper may soon die. On a subway ride home from work, Drew meets Shayla, a successful, attractive, single mother of an adorable, healthy 4-year old boy named Tyler, and Drew begins to see in Tyler the father-and-son relationship he craves but has never had, nor can ever have, with Jasper. This unique, heart-melting story about family, loss, betrayal, and redemption, asks the question: how far will a parent go to feel the love of a child, even if it's not his own?
The cast of the Jasper reading includes Tom O'Keefe (Off-Broadway: Vanity Fair, Tamburlaine the Great, Bedlam's Hamlet & Saint Joan; Other New York: Billy and the Killers, Dead Dog Park, Bedlam's 12thNight/WhatYouWill, The Best of Everything; TV: The Tick, House of Cards, Shades of Blue, The Path,) as Drew, Satomi Hofmann (Broadway: The Phantom of the Opera; Regional: A Midsummer Night's Dream, EFX opposite Michael Crawford and David Cassidy; Film: Stuck, Four Bottles; Television: Showtime's The Affair, Fox's Gotham) as Andrea, and Eboni Flowers (New York: Too Heavy For Your Pocket, Dead Dog Park; Paradox of the Urban Cliche'; Miss Julie; Court Martial at Fort Devens) as Shayla. Reading stage directions will be Leigh Adel-Arnold.
Grant MacDermott, playwright and professional actor, wrote Jasper to challenge the limits and definitions of love and faithfulness, and to explore if a person can stay even when needing to escape; leave yet be bound by love. Some of Grant's other plays include Kings Richard (Boston Theater Marathon); Sit Down, Daisy (Nylon Fusion Theater); What Men Do Alone on Islands (Heart & Dagger Come As You Are Festival); 10 Reasons Why Hamlet is Totally Gay (Edinburgh Fringe Festival), and Dinner now published by Indie Theater Now after being developed and performed by Project Y Theater in New York City. Grant has been a member of the Interim Writer's Writing Accomplice in Boston and the Project Y Playwrights' Collective, and Athen Theater Writing Collective in New York City. His play, An Independent of Race and the Brain, was a semi-finalist at the 2014 Eugene O'Neill Playwrights' conference and the 2015 PlayPenn Conference and his play without you but also with you too as well was a semi-finalist for PlayPenn in 2017. He is originally from New Jersey.
Katie McHugh, director, wears many hats at a number of theater companies. She is the Founding Director of the Southeastern Teen Shakespeare Company, Co-Founder of the Teen Shakespeare Conservatory, as well as the Artistic Director at Yonder Window Theatre Company (YWTC), making its maiden voyage in 2017 with a multidisciplinary, multi-cultural, tri-lingual production called The Dream Project, at Muvart art gallery, SMA, Mexico. Some of Katie's directing credits in NYC include Medea (New School for Drama), and The List by Jennifer Tremblay (NY Fringe 2012, Winner of Overall Excellence in a Solo Performance). In Mexico, Katie has directed The List (Fringe SMA) and Waiting for Goddreau preceded by Shut up Kathleen by Sebastian David (Fringe SMA). Other productions under the YWTC banner include: PLACES at NYC's 59E59 Theatre's East to Edinburgh Festival, then at The New Town Theatre in; The House on Poe Streetby Fengar Gael at the 14th Street Y Theatre, NYC, and The Dream Project 2.0, (the next development phase of this 5-year project), which was held at the GK Art Center in Brooklyn, NY March 2018. Katie is a member of the League of Professional Theatre Women, and received her MFA directing, The New School for Drama. www.yonderwindow.co
Boz and the Bard Productions, Inc. is eager to introduce this beautifully moving story to the theater community, and to assist in its further development. Founders Frank Avellino and Steve Hess and named the company in honor of their two favorite writers - Charles Dickens and William Shakespeare. Powerfully moving and socially poignant texts, such as was generated by these prolific writers, are what Boz and the Bard strives to bring to life on the stage. Boz and the Bard produced the original Off Broadway play, Dead Dog Park, by Barry Malawer, in association with BEDLAM. It was directed by Eric Tucker (artistic director, BEDLAM) at 59E59.
Adelaide Raleigh Productions, LLC is a young company that produces theater and film. Previous productions include The Nina Variations, a staged reading of the new musical, Trivøya Gold and the short film, Attendant.

Related Articles
More Hot Stories For You
When Will Broadway Re-Open? "January," Hopes Broadway League President
'I actually am a little more optimistic than those who say Broadway will reopen in the spring, but I tend to be an optimistic person, I tend to think ... (read more)

Breaking: Playwright, Author & Activist Larry Kramer Dies at 84
According to the New York Times, Larry Kramer passed away this morning in Manhattan from pneumonia. He was 84 years old.... (read more)

New Survey Shows Just 19% of UK Theatre Patrons Will Be Willing to Return When Venues Reopen
A new survey conducted shows that only 19% of audience members of U.K. arts venues and theaters will be willing to return to events, even after venues... (read more)

OLD VIC to Stream Productions From an Empty Theatre; Will Kick Off With LUNGS Starring Claire Foy & Matt Smith
The Old Vic announces a new artistic initiative OLD VIC: IN CAMERA, combining a run of socially distanced performances of Duncan MacMillan's LUNGS wit... (read more)

Voting Now Open For Broadway's NEXT ON STAGE Top 10
Voting is now open for BroadwayWorld's NEXT ON STAGE Top 10! The nominees have submitted all new songs for you to listen to before casting your vote! ... (read more)

Times Square Billboards Will Go Dark on Wednesday in Support of Restaurants, Hospitality Businesses, and Non-Profits
The iconic digital billboards will go dark to alert the nation to the very real prospect that hundreds of thousands of American restaurants, non-profi... (read more)