Photos: Tom Hanks Visit the Cast of SAFE HOME at Shadowland Stages
Tom Hanks is the co-writer of Safe Home, which begins performances on July 15.
The world premiere of Safe Home, which opens at Shadowland Stages on July 15, had a special visitor- co-writer Tom Hanks!
Check out photos of Tom Hanks with the company below!
The centerpiece of SHADOWLAND's season is one of the most exciting projects in its history. SHADOWLAND is written by Tom Hanks & James Glossman, based on stories by Tom Hanks. Safe Home runs July 15 - Aug 7 on The MainStage at SHADOWLAND STAGES.
Bert Allenberry is a smart man, many say a genius. His inventions have changed the world. He has everything a man - a very rich man - is supposed to have, need, or want . . . except for Time. So now Bert is about to dive headlong through a door, into other people's lives in other people's places, in a time-bending odyssey to find his way SAFE HOME.
About the upcoming production, Tom Hanks said:
"SHADOWLAND STAGES is the ideal venue for SAFE HOME - a safe home for a new play. The possibility to come back to the theater, to the fine hands of the ensemble, is fresh, thrilling and due!"

Tom Hanks and Lesley Ugirma

Company with Tom Hanks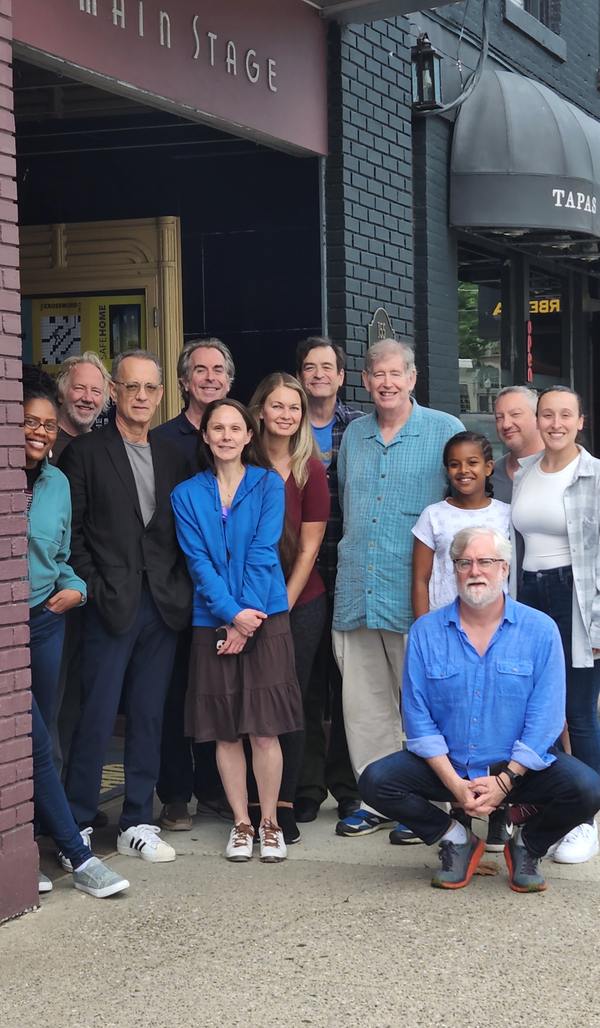 Company with Tom Hanks