SCHOOL OF ROCK Celebrates 3rd Anniversary With Fan Appreciation Event And Special Music Video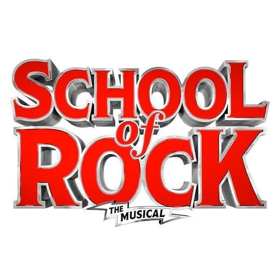 Andrew Lloyd Webber's smash hit School of Rock - The Musical announces it is celebrating its third year on Broadway by kicking off its anniversary week with a special "Fan Appreciation Day" dinner party inside the Winter Garden Theatre (1634 Broadway) on Sunday, December 2, 2018.
A limited number of lucky fans will be invited to have pizza and cake with the cast of School of Rock from 5:30-6:15 PM inside the Winter Garden Theatre before attending that evening's 7:00 PM show. To be eligible to attend this pre-show dinner party at the theater, fans should purchase tickets to the 7:00 PM show using the code SRFAN1202 for a special ticket price of $65 (includes $2.00 ff) for excellent orch/front mezz seats (regularly $99-$109). Tickets can be purchased using this code online at www.telechargeoffers.com or by calling Telecharge Offers by phone at 212 947 8844 or 800 872 8997.
Once tickets are purchased with this code, patrons will receive a message letting them know if they've been selected to attend the celebration. Patrons must have their valid evening ticket present before they will be able to enter the theater at 5:30 PM.
For those patrons that have already purchased tickets to this show, the producers suggest messaging School of Rock through its social media channels as there may be an opportunity to be entered to win access to this party as well.
In addition, School of Rock - The Musical announced today the Original Cast Recording will be released as a deluxe edition on November 30, 2018 via Warner Bros Records. A new song and music video "School of Rock - The Musical (Medley)" is available now.
The official video for "School of Rock - The Musical (Medley)" features "Teacher's Pet," "Stick It To The Man," and "When I Climb To The Top Of Mount Rock" arranged and produced by Kurt Hugo Schneider, a musical creator and YouTube star whose channel has brought in over 1.5 Billion views to date. Rising talents VINCINT and Kirsten Collins contributed vocals to the new recording and can be seen performing in the video.
School of Rock - The Musical opened to thunderous popular and critical acclaim on Sunday, December 6, 2015 at Broadway's Winter Garden Theatre. This Ben Brantley New York Times 'Critics' Pick' "is an inspiring jolt of energy and mad skillz," raves Jesse Oxfeld of Entertainment Weekly. The Daily News cheered, Andrew Lloyd Webber "awakens the empowering message of rock!" School of Rock - The Musical was nominated for four 2016 Tony Awards, including Best Musical, Best Score (Andrew Lloyd Webber and Glenn Slater), Best Book (Julian Fellowes), and Best Leading Actor in a Musical (Alex Brightman).
School of Rock - The Musical previously announced it will play its final Broadway performance on Sunday, January 20, 2019. By that date, the show will have played for 1,307 performances and 31 previews. The production recouped its entire Broadway investment in May of 2017.
Based on the hit film, School of Rock - The Musical is a hilarious new musical that follows Dewey Finn, a failed, wannabe rock star who decides to earn a few extra bucks by posing as a substitute teacher at a prestigious prep school. There he turns a class of straight-A students into a guitar-shredding, bass-slapping, mind-blowing rock band. While teaching these pint-sized prodigies what it means to truly rock, Dewey falls for the school's beautiful but uptight headmistress, helping her rediscover the wild child within.
School of Rock - The Musical opened in London's West End, also to rave reviews, on November 14, 2016, breaking all house records at the Gillian Lynne Theatre (a record previously held by War Horse). The Daily Telegraph called the musical "The most enjoyable two hours money can buy," and the Daily Mirror considers it "a triumph for Andrew Lloyd Webber as the king of hit musicals." School of Rock was nominated for three 2017 Olivier Awards, including Best New Musical, Best Actor in a Musical (David Fynn) and Outstanding Achievement in Music, which it won.
As it continues to bring its infectious rock and roll spirit to audiences all over the world, School of Rock is bringing the house down daily in London through October 2019, on a North American tour running through mid-2019, a sit-down production at Her Majesty's Theatre in Melbourne, Australia where it will play through mid-February 2019. School Of Rock will also be opening in China, Sydney, Brisbane and across Asia in 2019.
The current Broadway cast of School of Rock includes Justin Collette as "Dewey," Mamie Parris as "Rosalie," Jonathan Gould as "Ned," Lori Eve Marinacci as "Patty," Conner John Gillooly as "Dewey Alternate," Matthew Jost as "Zack," Levi Buksbazen as "Freddy," Montgomery Lamb as "Katie," Jordan Cole as "Lawrence," Ava Briglia as "Summer," Hudson Loverro as "Billy," and Layla Capers as "Tomika." The adult ensemble includes Matt Bittner, Badia Farha, Alan H. Green, Kara Haller, Lizzie Klemperer, Andrew Kober, Cassie Okenka, Patrick O'Neill, Diane Phelan, Jesse Swimm, Joel Waggoner, Jonathan Wagner, Jeremy Woodard, and J. Michael Zygo. The kids' ensemble includes Caroline Basu, Duke Cutler, Darrow Golub, Katie Greendorfer, Madison Elizabeth Lagares, Madalen Yarbrough Mills, Nirvaan Pal, Theodora Silverman, Mikey Sohn, and Sarah Walsh.
School of Rock features choreography by JoAnn M. Hunter, scenic and costume design by Anna Louizos, lighting design by Natasha Katz, and sound design by Mick Potter and music supervision by Ethan Popp.
School of Rock - The Musical is produced on Broadway by Andrew Lloyd Webber for The Really Useful Group, Warner Music Group & Access Industries, The Shubert Organization, and The Nederlander Organization. Ken Davenport and Madeleine Lloyd Webber serve as Executive Producers.