Regional Roundup: Top 10 Stories This Week Around the Broadway World - 8/26; THE TEMPEST in South Bend, HAND TO GOD in Austin, HUNCHBACK at Music Circus and More!
This week, we go around our Broadway World to feature stories in South Bend, Austin, Sacramento and more. Check out our top 10 stories around our Broadway World below, which include THE TEMPEST at The Shakespeare Festival at Notre Dame, the regional premiere of HAND TO GOD in Austin, and THE HUNCHBACK OF NOTRE DAME in Sacramento, just to name a few.
East/Northeast
1. Maine: Editor Carla Maria Verdino-Süllwold reviews ALADDIN at Maine State Music Theatre. She says, "Raymond Marc Dumont brings his own magic as a savvy director to the work. He keeps the pace brisk, the gags amusing but not camp, and he helps the actors find a balance between the comic and the genuine. His interludes of movement and dance bespeak his skill as a choreographer, and he and his design team have created some beautiful visual effects using the fundamentals of the current main stage décor (for Mamma Mia!) and dressing them in the fantastical." Read more here.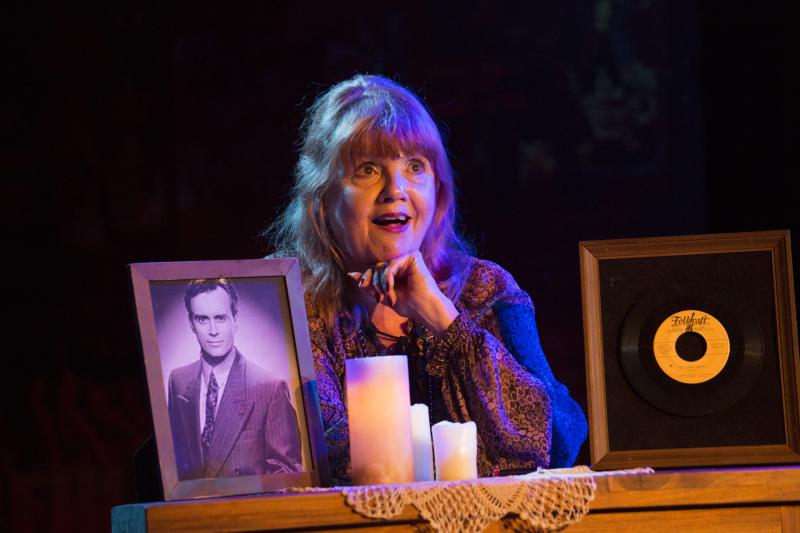 2. Boston, MA: Editor Justin J Sacramone reviews BROADWAY BOUNTy Hunter starring Annie Golden. He says, "Ms. Golden takes a big gamble in lending her career as the foundation for laughs. One wrong move and we would be laughing at Ms. Golden instead of with her. Ms. Golden delivers laughs and we forever remain a cheerleader for her triumph. The rest of the cast is equally delicious.Alan H. Green (School of Rock) is terrific as Annie's suave partner in crime, Lazarus, and Jeff McCarthy (BSC's Man of La Mancha) is hysterical as the shady Mac Roundtree. Badia Farha as Sienna Madam got the biggest laugh of the night with a story about her boyfriend Rick and Anastacia McCleskey's vocals in "The Song of Janessa" blew the roof off." Read more here.
Midwest
3. South Bend, IN: Editor Katherine Waddell reviews The Shakespeare Festival at Notre Dame's THE TEMPEST. She says, "I can only imagine the sheer amount of hard work that had to go into making and designing all of the theatrical aspects of this show. There is no stone left unturned in creating this (quite literally) magical world. While I do not want to give too much away, as a lot of the amazing special effects that happen on stage surprise and wow the audience when they happen, I will leave you with this: there is part of a massive boat just sitting on stage and an actor spends most of her time doing aerial tricks. All of that is just the tip of the iceberg." Read more here.
South/Southeast
4. Austin, TX: Editor Frank Benge reviews the regional premiere of HAND TO GOD at Hyde Park Theatre. He says, "Director Mark Pickell once again shows what a true gift he has for the genre. The pacing and timing are absolutely perfect and he brings truly exceptional performances out of every member of this cast. His set is also a technical marvel that adroitly changes locales. Patrick Anthony has done an amazing job with the lighting. His work in the sequence where Margery and Jason are driving is simply brilliant. I also applaud Lowell Bartholomee for his sound design which enhances the action in all the best possible ways." Read more here.
West Coast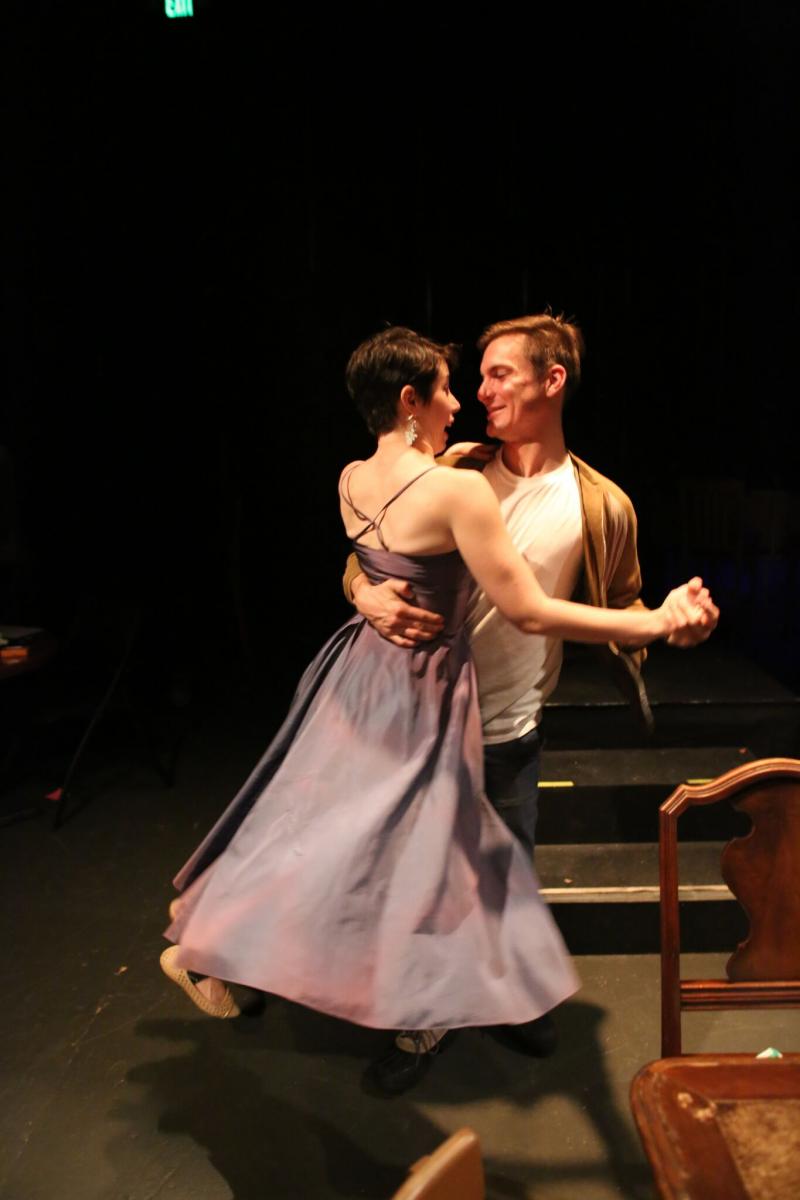 5. Seattle, WA: Editor Jay Irwin reviews THE GLASS MENAGERIE at Cafe Nordo. He says, "The play is filled with flawed people making bad choices but all with the right intentions, which makes us want to see them succeed. Director Ryan Purcell has taken this tragic tale and not only infused it with some incredible actors and a delicious meal (we're all at the dinner party) but also insinuated modern dress, music and props." Read more here.
6. San Diego, CA: Editor E.H. Reiter reviews CABARET at the San Diego Civic Theatre. She says, "The club's main star is Sally Bowles, the cabaret performer that is as much lost lamb as wolf on the hunt. Played by Andrea Goss, Sally is flirtatious and innocent in "Don't Tell Mamma", full of brassy bluster in "Mein Herr" and ultimately a broken party girl defiantly declaring that the party is not over in "Cabaret." Read more here.
7. Los Angeles, CA: Editor Don Grigware reviews TITANIC THE MUSICAL at Moonlight Ampitheatre. He says, "Director Raben's big, sprawling staging - using every area of the amphitheatre stage including off stage areas - gives proper dimension to the proceedings, and his entire cast are simply divine. Large, Glaudini, and Townsend as the Captain, director and builder respectively, work together skillfully and passionately as they bicker and blame one another for Titanic's demisE. Johnsonand Stuber are precious as the Strauses, so loyal to each other right to the end; Hewitt is a standout in a small role as Cardoza, making the character memorable; Malone as Alice Beane is endearing and delightfully amusing in her fearless attempts to change her lot; Sapper is delightfully brazen as McGowan and Richard Bermudez utterly amazing as Barrett with his magnificent tenor voice. I have seen this actor grow over the last few years into an astounding performer." Read more here.
8. Sacramento, CA: Editor Harmony Wheeler reviews THE HUNCHBACK OF NOTRE DAME at California Music Circus. She says, "One can only imagine how that grand applause must have felt to John McGinty, the first deaf actor to play Quasimodo. Hunchback already distinguished itself in its use of actual choral groups for cathedral music. Now, director Glenn Casale makes another significant addition with his choice of the magical McGinty, who lights up the stage with eager enthusiasm." Read more here.
International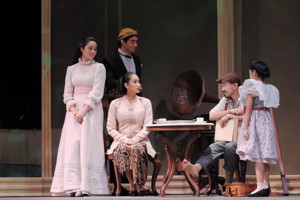 9. Indonesia: Editor Albertus Raynaldi reviews BUNGA PENUTUP ABAD at Jakarta Art Building. He says, "The company produced a mesmerizing performance, with Happy Salma who plays Nyai Ontosoroh commanded the stage with grace and power. Every word that came out of her mouth depicts a mix of vulnerability as well as the struggling power to fight for her rights, quite likely what Nyai Ontosoroh stood for in the colonial time. Happy Salma's stage presence is undeniable, working as a producer and an actress in the production, she still has the time to deliver an amazing performance." Read more here.
National Tour Highlight:
10. Columbus, Ohio Editor Paul Batterson reviews WICKED at the Ohio Theatre. He says, "Seeing the most recent version of WICKED at the Ohio Theatre on Aug. 18, however, was like seeing an old friend again. This latest tour, led by a power house duo of Emily Koch (Elphaba) and Amanda Jane Cooper (Glinda), reminds audiences why WICKED was such a great show in the first place. The musical is well crafted, tightly written and, when it is performed by a talented group like the current cast, undeniably entertaining." Read more here.
STUDENT BLOGGERS! We'd like to feature a few of our student bloggers below!
High School:
High school student Sarah Osman blogs about attending the International Thespian Festival (Nationals) in Lincoln, Nebraska. Check out her blog
here
.
*BONUS* - Interested in joining our team, but not exactly sure what we do? All of your questions are answered, along with every open position from guest and student bloggers, Regional Editors, BWW sites and more! Check it out here!
This week, we'd like to welcome Olivia Alvarez who will be joining our team in Houston, Caroline Meredith as our newest high school blogger in Los Angeles, and Keanna Irving who will be blogging about her college productions in NYC.