Click Here for More Articles on STUDENT CENTER - HIGH SCHOOL EDITION
BWW Blog: Sarah Osman - #ThesFest16! - International Thespian Festival (Nationals) in Lincoln, Nebraska
On June 20th to the 26th I had the pleasure of attending the International Thespian Society Festival to represent my school, the OCVTS: Performing Arts Academy and our Troupe #6185!
The International Thespian Society is an organization that "honors student achievement in theatre". Through programs, collaboration, and recognition ITS allows students in troupes across the world to come together and practice their passion.
Every year, the country holds statewide performance competitions with state festivals to celebrate theatre. If you are successful, you will rank "Superior" in your category. If the event you are competing for is a National event and you rank superior, you will qualify to compete nationally at the nationwide festival held in Lincoln, Nebraska.
...
Back in March, I competed statewide for contrasting monologues (a national event) and dramatic monologues (a non-national event) and ranked "Superior" in both events, therefore qualifying me to compete nationally for the "Contrasting Monologues" competition / event!
Heading out to Nebraska was wild! We all stayed in dorms and stayed busy the entire time. There were so many wonderful workshops offered (like those about musical theatre for voice, stage combat, technical theatre, dance, viewpoints, etc.) to help us Thespians work on and improve our craft. Along with that, we had the pleasure of watching phenomenal productions of plays and musicals put up by other high schools (like '42nd Street' , 'Zombie Prom' , 'Peter and the Starcatcher' , etc.).
Between exploring the area, going to parties, attending workshops, and seeing shows- we all found time to rehearse for our events. We practiced in our downtime and supported each other. Not only that, but we got to support people from other troupes as well!
...
My event took place on Wednesday June 22nd. With the support of my teachers and troupe members, I felt myself ease at the thought of performing. After performing my contrasting monologues, I felt as though everything went smoothly.
On that Saturday the 25th, I had the honor of receiving delightful news that I had ranked Superior with my performance!!! Of the three judges, I received high scores allowing me to take home a medal and to represent my school, the OCVTS: Performing Arts Academy. Along with me, two other students ranked superior with their Stage Managing skills (Kristina Twarkusky) and Solo Musical Theatre song (Sarah Hlad)!
...
ITS' #ThesFest16 was incredible! It was amazing getting to know people from across the country who share similar interests. I can't believe I got to attend the festival and I am so glad that I made so many wonderful memories! I am extremely grateful to have ranked Superior in Contrasting Monologues and I am so proud of everyone in my school's Troupe #6185!
Speaking of my troupe, I would just like to state how REMARKABLE and insanely TALENTED they are! Being surrounded by those 14 passionate and overall extraordinary people was insane. Each and every one of them are true talents who I know will go far in whatever path they choose. I'm so glad I can call them friends who truly inspire me. Along with them, I am so grateful to the teachers who accompanied us on the trip, making the experience even more memorable!
Can't wait for another year of high school, hopefully filled with more ITS events!
-Sarah Osman
Special thanks to the ITS Troupe #6185 National participants who ranked superior at the New Jersey Festival:
Kristina Elizabeth (Stage Management) / Chelsea Smith (Costume Design) / Brittany Byrne, Jules Cavallo, Damaris Odebode, Hannah Scarpelli (Group Musical Theatre) / Emily Cialino, Laurel, Angela Sousa (Group Musical Theatre) / Sarah Hlad (Solo Musical Theatre) / Franklin Ricart, Jakob Walsh (Duet Acting Scene) / Payton Crispe, Krupa Naik (Duet Acting Scene)
Fabulous teachers who chaperoned the trip: Doug Bollinger, Tara Braun, Joseph Puliafico
Photography credits to: Tara Braun
Follow Sarah on Twitter here (@theSarahOsman). Don't forget to like and share!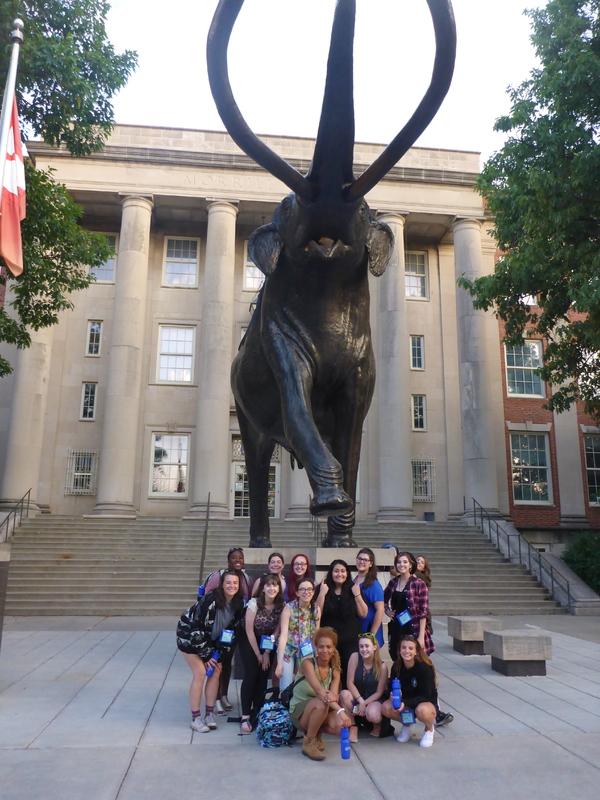 Troupe #6185 juniors in Lincoln, Nebraska. ~ Photo Credit: Tara Braun / Doug Bollinger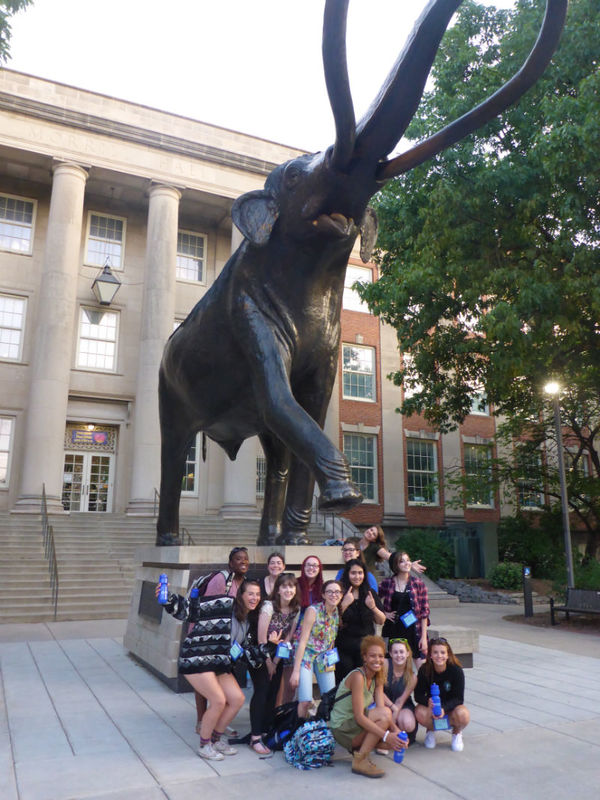 Troupe #6185 juniors in Lincoln, Nebraska. ~ Photo Credit: Tara Braun / Doug Bollinger ​

Franklin Ricart and Jakob Walsh in Lincoln, Nebraska and at ITS States in New Jersey. (There weren't many pictures of them from Nebraska, as they arrived later than the rest of us!)

Teachers (Joseph Puliafico, Doug Bollinger, and Tara Braun) who chaperoned the trip.

Medal for ranking Superior at ITS Nationals for the "Contrasting Monologues" event.

Those who ranked Superior at Nationals (Sarah Hlad, me, and Kristina Twarkusky). ~ Photo Credit: Tara Braun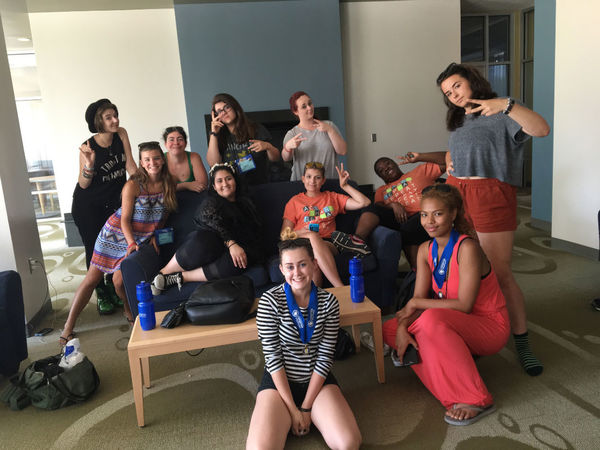 Troupe #6185 in Lincoln, Nebraska. ~ Photo Credit: Tara Braun ​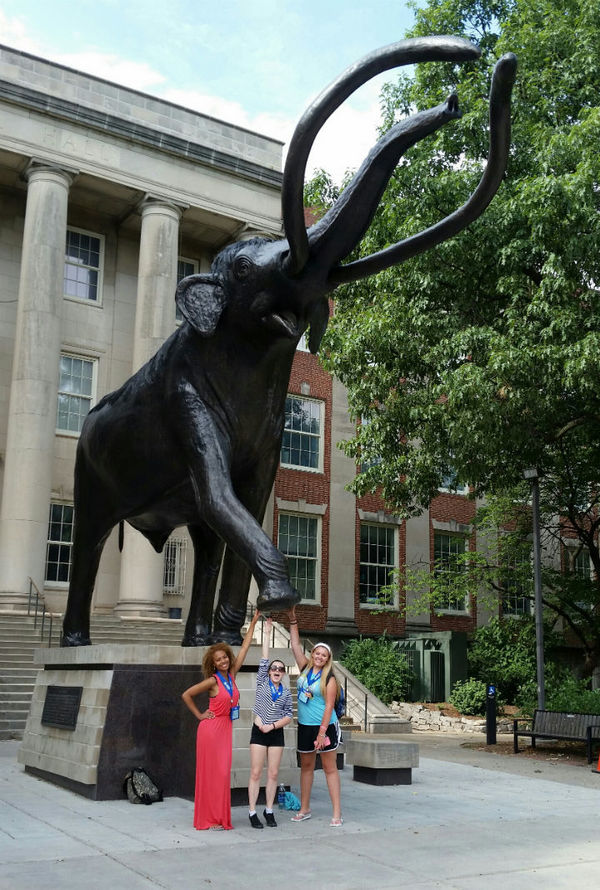 Those who ranked Superior at Nationals (Me, Kristina Twarkusky, and Sarah Hlad). ~ Photo Credit: Tara Braun ​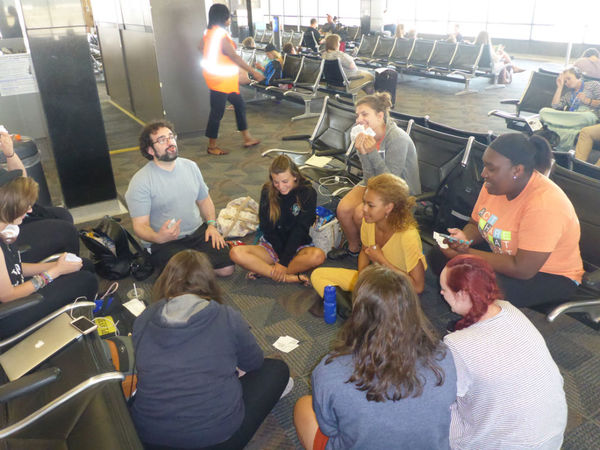 Chilling at the airport! Getting ready to go home ~ Photo Credit: Tara Braun ​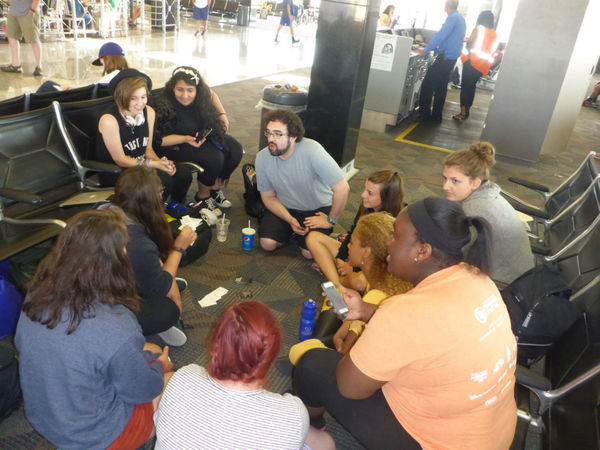 Chilling at the airport! Getting ready to go home ~ Photo Credit: Tara Braun

Photo Credit: Tara Braun
Related Articles
Sarah Osman is a college performing arts student in New Jersey and a recent graduate of a performing arts high school where she majored in (read more...)