Photo Flash: The Women of SPONGEBOB Run Things, and More Saturday Intermission Pics!
Today is Saturday, and that means it's time for what has become one of the theatre community's most beloved traditions- BroadwayWorld's "Saturday Intermission Pics" roundup! This week, the girls of Spongebob Squarepants' Bikini Bottom get their hustle on, and more. Check out more Saturday Intermission Pics below!
At some point, we've all wondered what our favorite Broadway, Off-Broadway, National Tour and regional stars are doing during intermission, and thanks to Andrew Keenan-Bolger (@KeenanBlogger) and Max von Essen (@MaxizPad), now we can see for ourselves. In 2010, Keenan-Bolger (in MARY POPPINS at the time), and von Essen (in XANADU at the time), started a trend of posting fun backstage photos during intermission on Saturdays, and it took off!
Want your cast to connect with BroadwayWorld's vast community of theatre fans? Just post your backstage picture on Saturday with hashtag #SIP, and you'll see yourself and your castmates right here on BroadwayWorld.com!
Scroll down and check back next week for even more #SIPs. Also make sure to follow us on Instagram-@officialbroadwayworld, Facebook- BroadwayWorld, and Twitter- @BroadwayWorld, for even more Broadway photos throughout the week!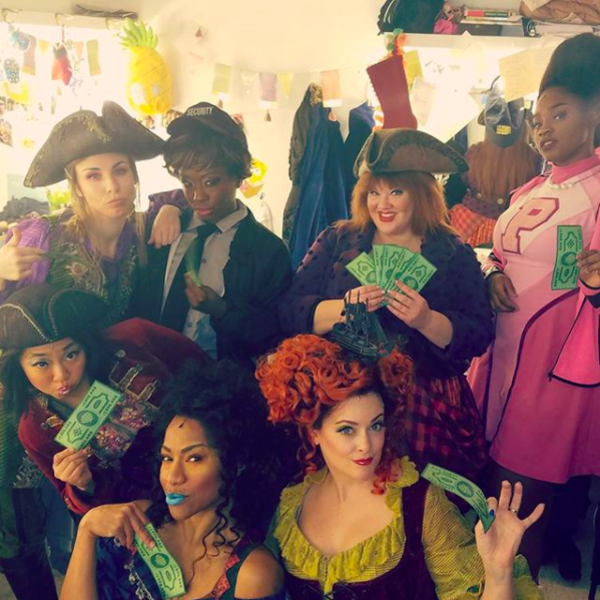 Spongebob Squarepants (Broadway): @dragonpassionfruit The Women of #BikiniBottom. We run things! #Spongebobbway #SpongebobTheMusical #SpongebobSquarepants #SIP #PoorPirates #Pearl #Kenisha #ClamScams #HoldOnToYourBooty #BestDayEver #Broadway #GrenadaOnBroadway #PureGrenada #Guyana #Trinidad #CaribbeanChronicles #WIAreBeautiful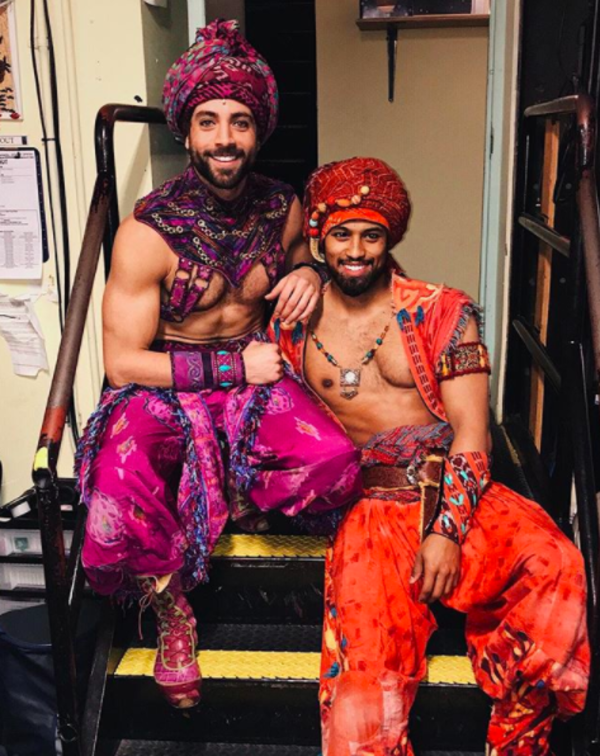 Aladdin (Broadway): @adam_hyndman First #SIP of #BlackHistoryMonth in Agrabah! Showing pride on this 5 show weekend with @thejoshdrake. Tired but grateful to be in the most beautiful and diverse cast on #Broadway #aladdinonbroadway #actorslife #pinoynoir #blackboyjoy #magandangmorenx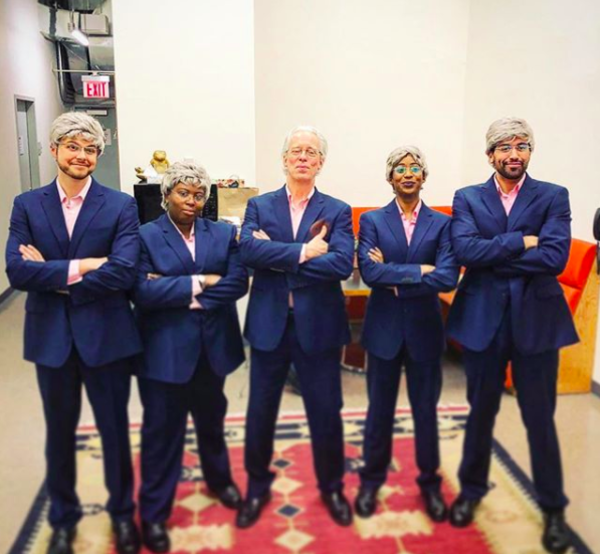 Jerry Springer The Opera (Off-Broadway): @bagreer 2 show day here at #JerrySpringerTheOpera! #sip #Repost @thenewgroupnyc with @get_repost ・・・ One of these Jerrys is the REAL Jerry! Hmmmm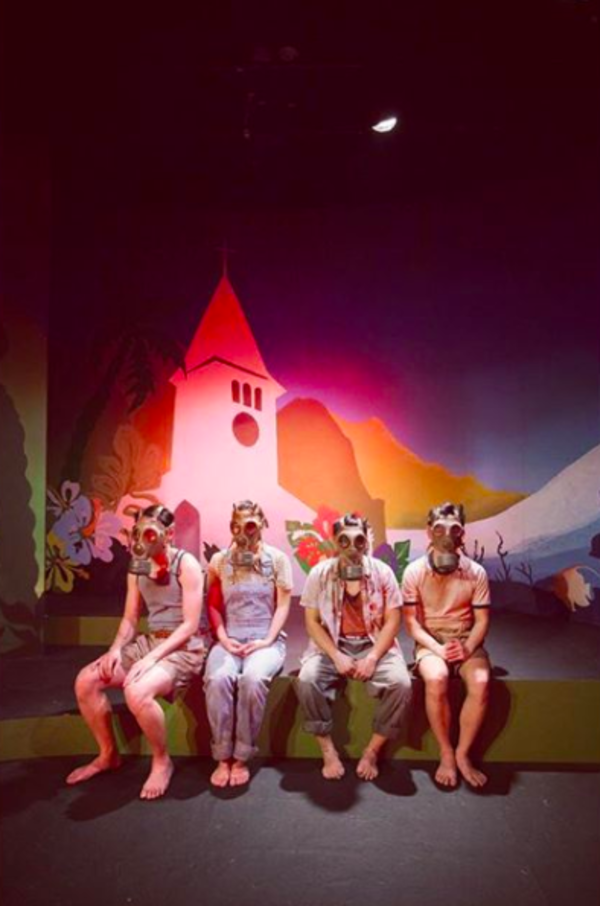 Nothing is the Same (Regional): @imaginasia Learning how to use gas masks is scary business! â€" Come see me and my talented costars in our show Nothing is the Same! If you'd like to see my show, dm or text me for comps, or go to our website and purchase your tickets. Tickets on sale at www.sierramadreplayhouse.org --- Dates for MAKAI cast: 1. OPENING - JANUARY 20 - 8:00 PM 2. JANUARY 28 - 2:30 PM 3. FEBRUARY 3 - 2:30 PM 4. FEBRUARY 11 - 2:30 PM 5. FEBRUARY 18 - 2:30 PM 6. FEBRUARY 24 - 2:30 PM 7. FEBRUARY 25 - 2:30 PM 8. CLOSING - MARCH 3 - 8:00 PM . . . #nothingisthesame #nits #play #historicaldrama #tickets #sierramadreplayhouse #asianamerican #asian #asianactors #sip #korean #japanese #filipino #hawaiian #chinese #mixed #hmong #theater #theatre #livetheatre #acting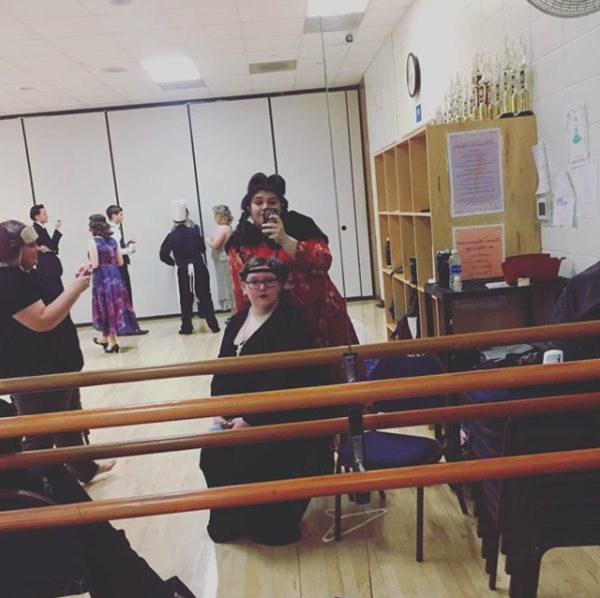 The Drowsy Chaperone (Regional): @dancinthroughdisney Saturday Intermission Pic. Come see us!!' #sip #twodowshay #drowsychaperone #thechaperone #tottendale #cousins #firstshowoftheday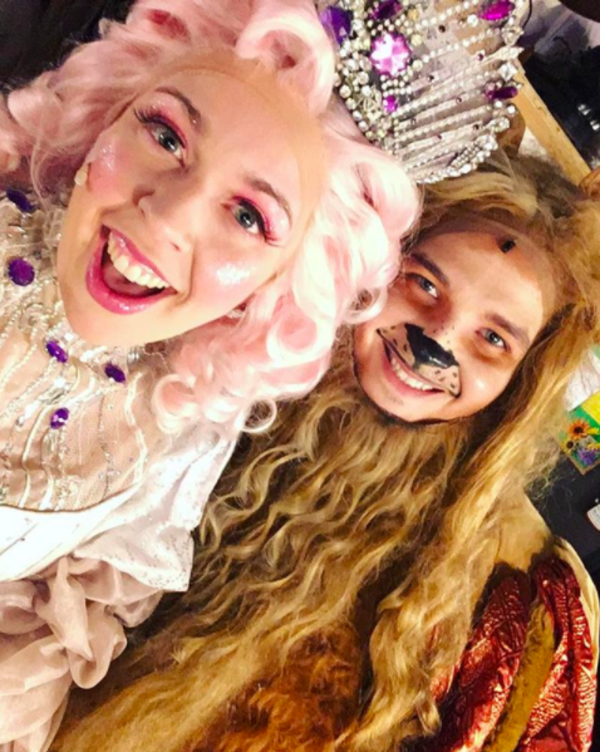 The Wizard of Oz (Regional): @jkmckay Understudy Lion here on our two show day! #SIP #understudy #neveradullmoment #cowardlylion #wizardofozlot #WizardofOz #lowerossingtontheatre #Glinda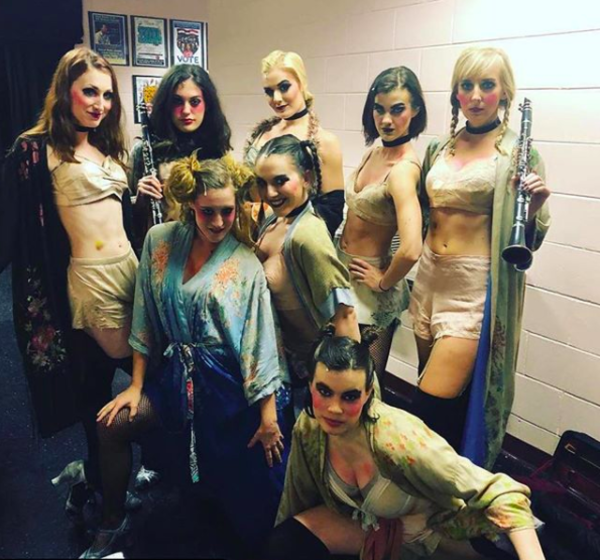 Cabaret (Regional): @rutheckerdhall Happy to see YOU! Mid #SIP with the Kit Kat Girls #cabaret #cabarettakeover #rehcabaret #rehbroadway #broadway #musical #rutheckerdhall #clearwater #takeover #cabontour #actors #singers #dancers #musicians #KitKatGirls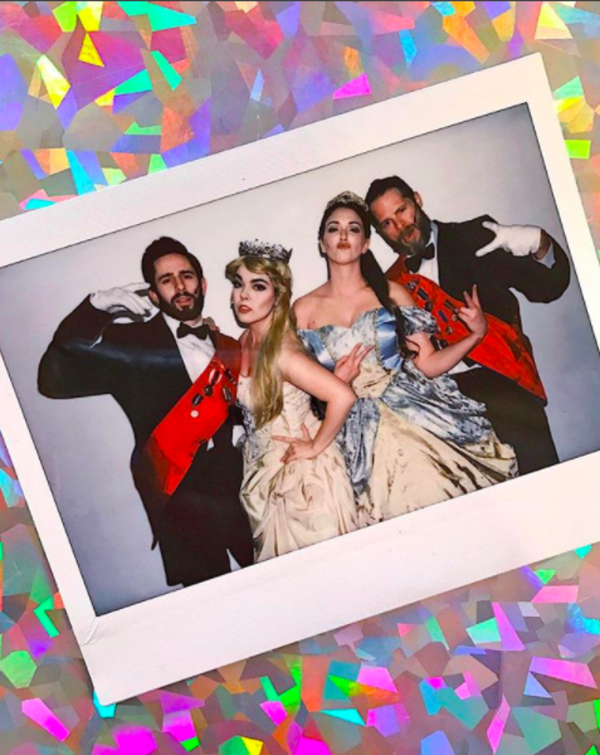 Into the Woods (Regional): @kath_steele we'll never be royals
• • • 2 more chances to catch us this weekend!! Use code "katherinewoodsâ€? for 50% off tickets! 
Performance schedule ðŸ'‡ðŸ?» February: 2, 3, 4, 16, 17, 18, 23
March: 2, 3, 4, 9, 16, 17, 18, 23, 24 
cupcaketheater.com #SIP #IntoTheWoods #Princess