Photo Flash: The National Tour of MISS SAIGON Launches in Rhode Island
The North American tour of Miss Saigon launched this week at the Providence Performing Arts Center in Providence, RI. Check out photos from the red carpet below!
For announced tour dates and to see a video preview, please visit www.miss-saigon.com.
Red Concepción leads the tour as 'the Engineer' direct from the current U.K. Tour, Emily Bautista will play 'Kim' having also performed the role in the most recent Broadway production and Anthony Festa will play 'Chris.' Joining them will be Stacie Bono as 'Ellen,' J. Daughtry as 'John,' Jinwoo Jungas 'Thuy' and Christine Bunuan as 'Gigi.' At certain performances, the role of 'Kim' will be played by Myra Molloy.
They are joined by Joven Calloway, Alexander Aguilar, Erick Arenas, Eric Badiqué, Eymard Cabling, Kai An Chee, Max Ehrlich, Julie Eicher, Matthew Dailey, Noah Gouldsmith, Adam Kaokept, Madoka Koguchi, Nancy Lam, Brian Shimasaki Liebson,Jonelle Margallo, Jackie Nguyen, Matthew Overberg, Emilio Ramos, Adam Roberts, Michael Russell, Paul Schwensen, Julius Sermonia, Emily Stillings, Tiffany Toh, Nicholas Walters, Michael Wordly and Anna-Lee Wright. The role of Tam will be announced at a later date.
MISS SAIGON tells the story of a young Vietnamese woman named Kim, who is orphaned by war and forced to work in a bar run by a notorious character known as the Engineer. There she meets and falls in love with an American G.I. named Chris, but they are torn apart by the fall of Saigon. For 3 years, Kim goes on an epic journey of survival to find her way back to Chris, who has no idea he's fathered a son. This new production features stunning spectacle and a sensational cast of 42 performing the soaring score, including Broadway hits like "The Heat is On in Saigon," "The Movie in My Mind," "Last Night of the World" and "American Dream."
Photos: Kevin S. Persaud/KSP Images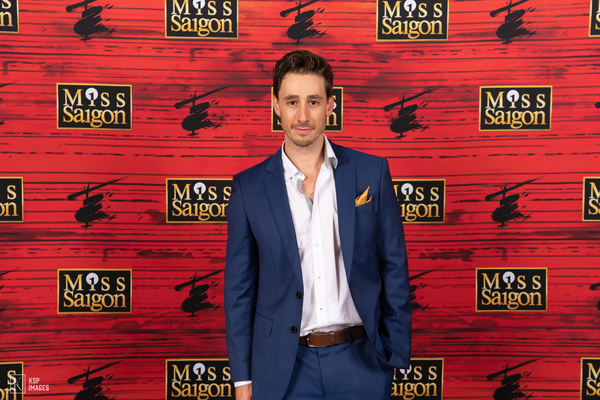 Anthony Festa

Ryan Emmons, Jesse Robb, Seth Sklar-Heyn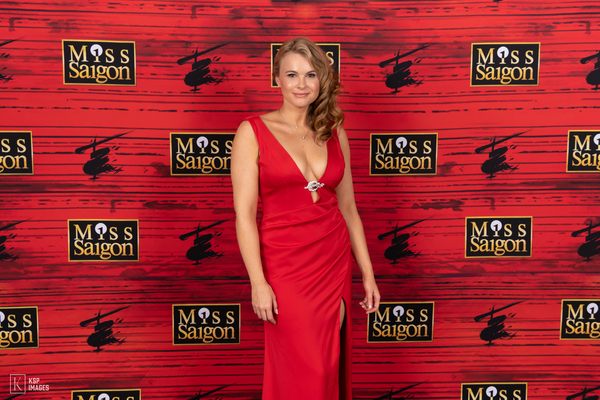 Stacie Bono

J. Daughtry

Red Concepcion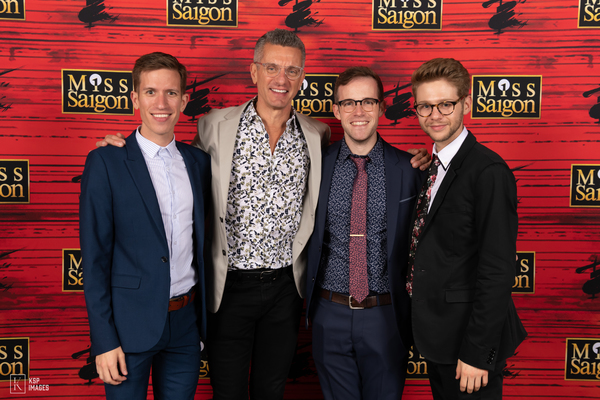 Jordan Jones Reese, James Moore, Will Curry, Adam Rothenburg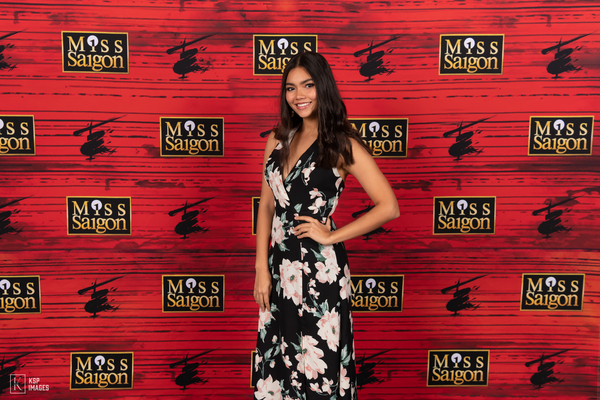 Myra Molloy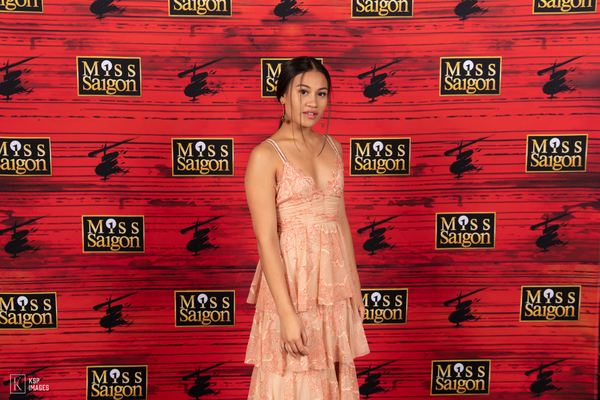 Emily Bautista

Anthony Festa, Laurence Connor, Alain Boublil, Emily Bautista, Cameron Mackintosh, Stacie Bono, Red Concepcion

Anthony Festa, Red Concepcion, Jinwoo Jung, J. Daughtry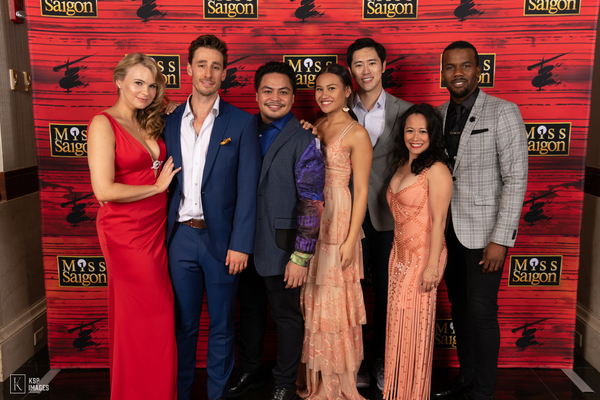 Stacie Bono, Anthony Festa, Red Concepcion, Emily Bautista, Jinwoo Jung, Christine Bunuan, J. Daughtry

Seth Sklar-Heyn, Ryder Kyatiwala, Sarah & Melanie Ramirez, Jace Chen and Fin Moulding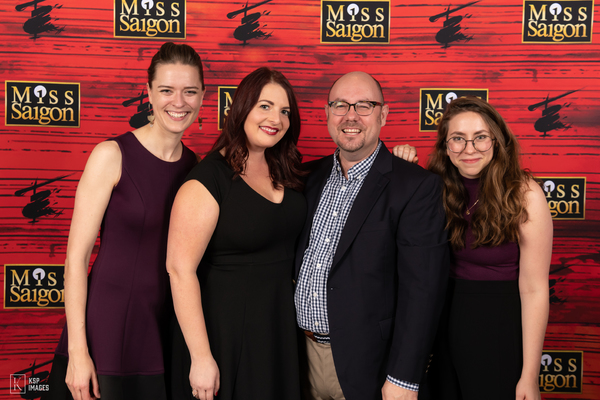 Stephanie Halbedel, Michelle Dunn, Jovon E. Shuck, Rachael Wilkin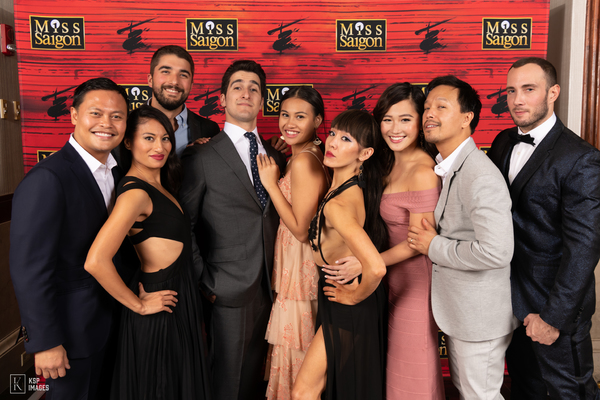 Tour company members

Alain Boublil and Richard Maltby, Jr.

Official tour launch cake

The Miss Saigon cast tearing up the dance floor

Emily Bautista dancing the night away
---
Shop BroadwayWorld

Shop this season's new musicals! Get dressed up for a night at the theatre, or just a night at home, with merch from some of Broadway's biggest hits including SOME LIKE IT HOT, KIMBERLY AKIMBO, and more!
---
Related Stories