Photo Flash: Melissa Errico Joins Adam Gopnik in Concert at National Sawdust+
Last Friday night, Adam Gopnik and Melissa Errico entertained at one of the most exciting new performance spaces in Brooklyn called National Sawdust+, already celebrated for its innovative programming. Recent performances featured Julie Taymor and Renee Fleming, and upcoming is a an evening with Patti Smith and a Celebration of Laura Nyro (which will feature Melissa Errico and Jeanine Tesori, directed by Michael Mayer). Scroll down for photos from the concert!
Famed New Yorker Magazine writer Adam Gopnik called his evening "an essay in song" and noted that he had written many articles in which he enlisted a tutor on such topics as drawing and automobile driving (which he only recently learned to do). He said he had found an excellent "teacher and guide" in learning about musical theater, and muse for his theater songwriting. The evening featured a selection of the music that inspired him in his youth; and Errico sang from "Show Boat," various selections by Rodgers and Hart, Joni Mitchell and Randy Newman.
He noted her unique musical dexterity with songs from the 1920s to the stylings of classic pop rock. As the evening progressed, Gopnik shared music he had co-written with Oscar-winning composer David Shire for a new musical in development called "Table" and Errico (who has been chosen to star in it) sang two selections- a frantic song of maternal juggling called "Everyday Dance" and a song of painful indecision called "David," which Adam quipped was "the closest thing we have to a hit," as Errico's recording of it has been featured a half dozen times already on WNPR and called, by radio host Jonathan Schwartz, a "severely beautiful performance." The final section of the National Sawdust evening featured a handful of original songs Gopnik co-wrote with composers Scott Frankel, Peter Mills and David Shire for a one-woman show which Gopnik co-scripted with Errico called "Sing The Silence" which debuted at The Public Theater last November 2015. In the show, Errico talks of her family lineage to the Ziegfeld Follies and Jazz era showgirls, as well as various inspirations from her loving stage mother to her first encounter with the magic of Broadway when she was a young girl and saw the musical "On Your Toes."
Errico, who has two concerts coming up at Feinstein's/54 Below on April 1 and 2 at 7pm, sang a Beatles cover "Blackbird" and brought the audience to tears with her sensitive performance and her personal story of a crisis overcome. Coincidentally, the original conductor of the "On Your Toes" revival Errico referred to was in the audience!! Not only that, but he had been a great supporter of Errico's over the years, having cast and conducted her for high-profile Hollywood Bowl stage productions of "My Fair Lady," "Camelot" and "The Sound of Music." Maestro John Mauceri- years ago- had gifted Errico with his "On Your Toes" show jacket and was treated to a sheer delight that Errico featured the jacket in her Rodgers & Hart medley celebrating the impact that show had on her life! After the performance, Mauceri greeted Errico with a warm embrace and they took some photos with the famous show coat.
Photo Credit: Jill Steinberg


Melissa Errico and Adam Gopnik

Melissa Errico and Adam Gopnik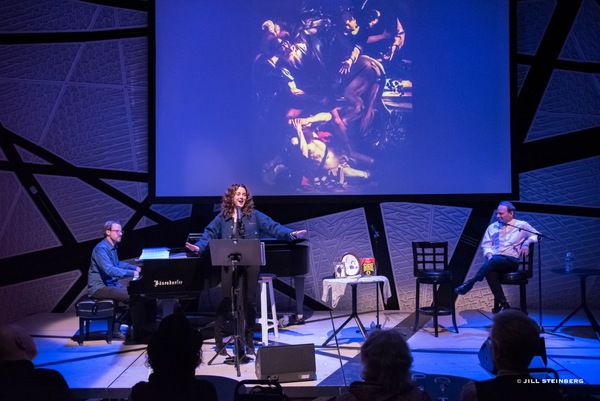 Melissa Errico and Adam Gopnik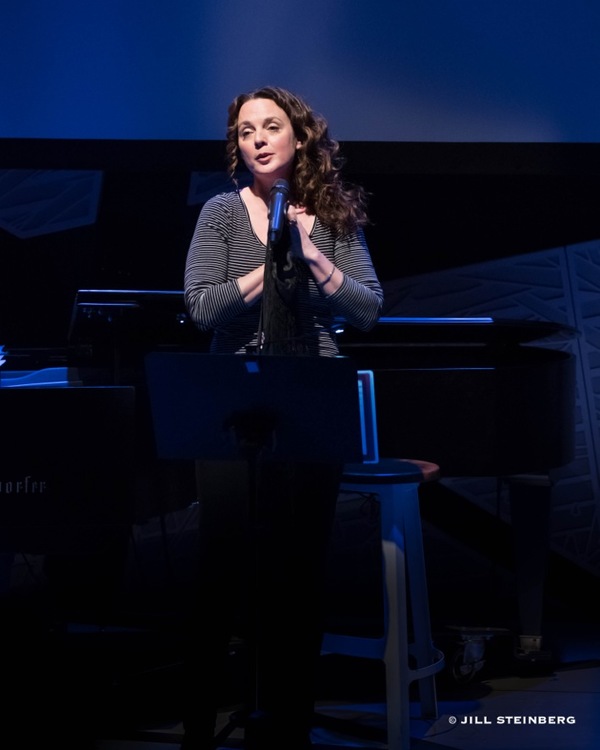 Melissa Errico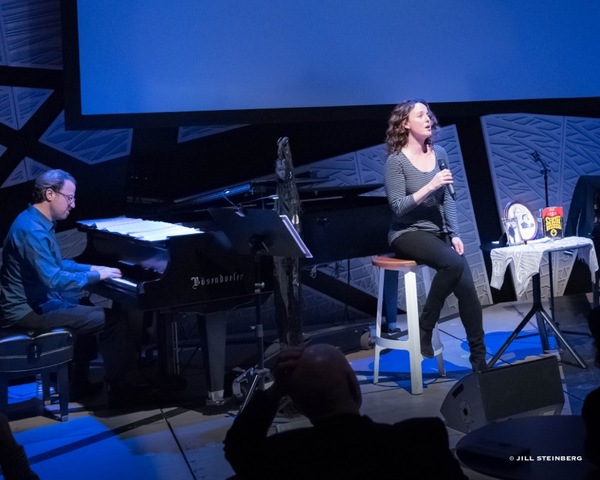 Melissa Errico

Melissa Errico and Adam Gopnik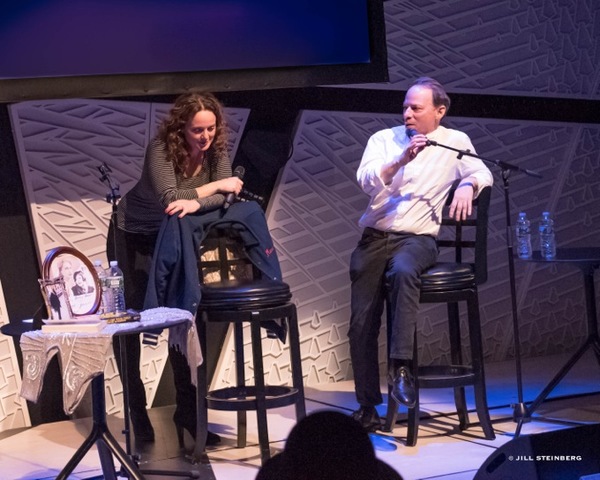 Melissa Errico and Adam Gopnik
Related Articles
More Hot Stories For You