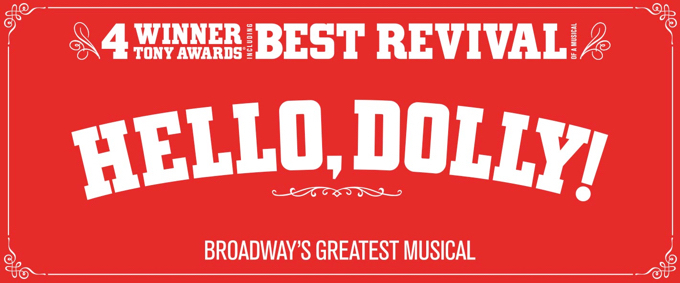 Click Here for More Articles on HELLO, DOLLY!
Photo Flash: Good Golly, Two DOLLYs! Bette Midler and Bernadette Peters Have Some Hulaween Fun!
Broadway's current and future Dolly Levis, Bette Midler and Bernadette Peters, met up this week at Midler's annual Hulaween bash and posed for a high-profile costumed photo op. Check out the fab snapshot below!
The annual benefit supporting Midler's New York Restoration Project held at The Cathedral of St. John the Divine on Monday night.
Ms. Midler will play the final performance of her history-making run in Hello, Dolly! on Sunday, January 14, 2018. Six days later, on Saturday evening, January 20, two-time Tony Award winner Ms. Peters takes on the iconic role of Dolly Gallagher Levi.
In a statement, Ms. Peters said, "I'm absolutely thrilled to continue in the tradition of the incomparable Bette Midler, Carol Channing, and all of the other wonderful actresses who have played Dolly Levi, and I look forward to joining this wonderful company at the Shubert."
Ms. Midler said, "I cannot imagine leaving Dolly Levi in better hands than those of Bernadette Peters. She has created more historic roles in more legendary musicals than any living Broadway star, and most of the dead ones, too. I cannot wait to see her in the show from my very expensive premium seat in Row G which I know I will have to pay for. She is joining the greatest group of people I have ever worked with, and when my run in this amazing show - and in this amazing part - is over, I will miss all of them more than I can express. I know they will take care of her the way they have taken care of me - with the heart and generosity they have shown me since day one of rehearsal."
Hello, Dolly! is playing on Broadway at the Shubert Theatre (225 West 44th Street).


Bette Midler & Bernadette Peters at Hulaween. Photo by Getty Images