Photo Flash: First Look at YOUNG DR JEKYLL At The Proctors In Schenectedy
Young Dr. Jekyll the Musical continues its march toward New York with its first full production at the Proctors in Schenectady. Opening this past week on June 7th, the light-hearted musical is the product of New York Stage Originals, an organization with a 20-year history of creating touring properties like "Tap Kids", "Dream the Musical" and "Scrooge"
The Proctors and Mill Entertainment are producers, Often used as a launching site for Broadway tours going the other direction, this is the Proctors' first run at working on properties that are headed to New York City.
Young Dr. Jekyll was first seen in New York at 54 Below in a concert-style evening with excerpts of its music in 2016. Subsequently, there were several New York readings for potential investors and last summer, a staged workshop at the Vermont Musical Theatre Academy in South Burlington which featured current cast member James Hunsaker splitting the role of Jekyll with Academy member Jonathan Barden. The rest of the cast were other members of the Vermont based musical theatre academy which works to bring professional development experiences to teen students aiming for a professional performing arts career.
The show plays through June 16, 2018 at the Proctors Addy theater.
Young Dr. Jekyll the Musical: Book by Lisa Hopkins, Philip David Stern and Tim Wells, Music and Lyrics by Philip David Stern. Direction and Choreography by Lisa Hopkins. Set Design by Steven Medina. Lighting Design by Charlotte McPherson. The cast includes James Hunsaker as Harry Jekyll, Cameron Nies as Harry's brother Arthur Berkley Jones as Charlie, Meghan Deeley as Brigette and Christopher Isolano as Folsom.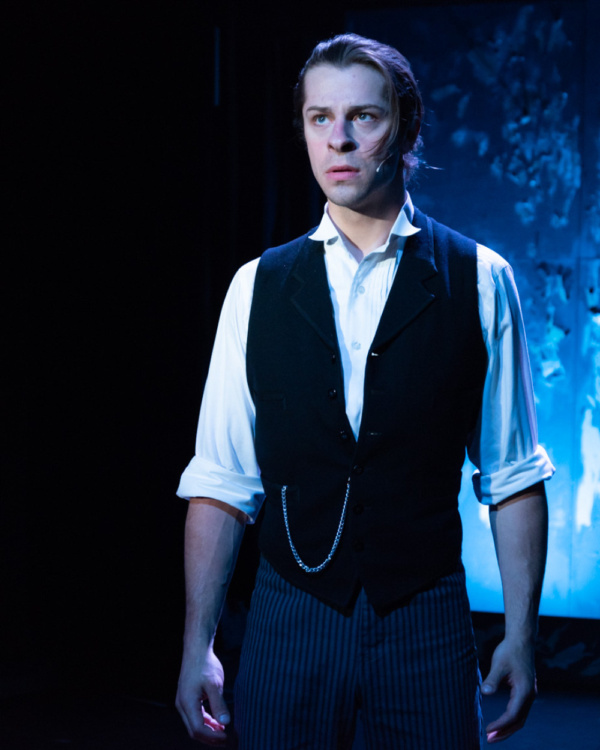 James Hunsaker as Harry Jekyll in Young Dr. Jekyll the Musical. Proctors' and Mills Entertainment, Producers in conjunction with New York Stage Originals. Book by Lisa Hopkins, Philip David Stern and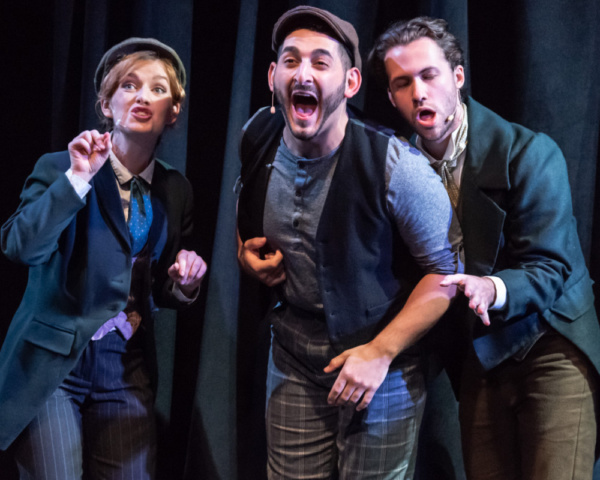 Berkley Jones as Charlie, Christopher Isolano as Folsom and Cameron Nies as Arthur in Young Dr. Jekyll the Musical. Proctors' and Mills Entertainment, Producers in conjunction with New York Stage Orig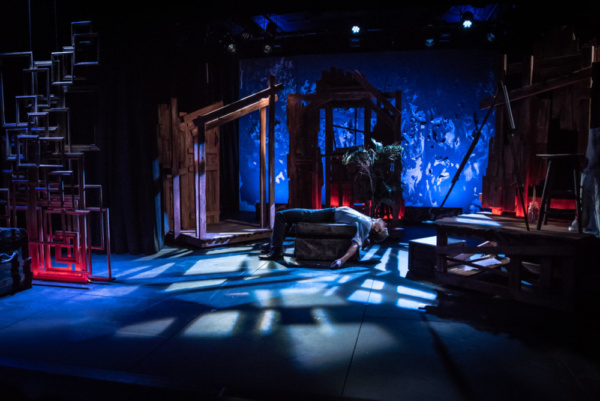 James Hunsaker as Harry Jekyll in Young Dr. Jekyll the Musical. Proctors' and Mills Entertainment, Producers in conjunction with New York Stage Originals. Book by Lisa Hopkins, Philip David Stern and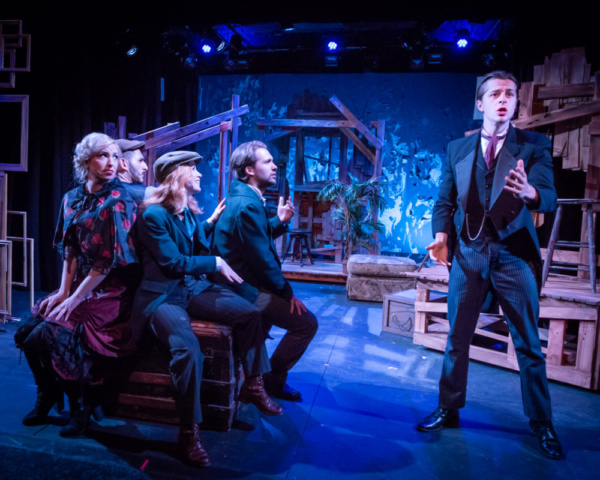 The company of Young Dr. Jekyll the Musical. Proctors' and Mills Entertainment, Producers in conjunction with New York Stage Originals. Book by Lisa Hopkins, Philip David Stern and Tim Wells. Music an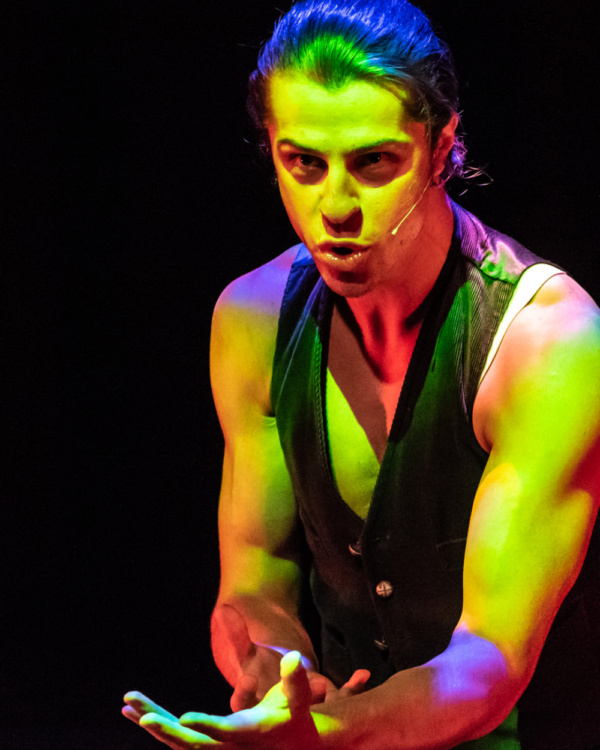 James Hunsaker as Harry Jekyll in Young Dr. Jekyll the Musical. Proctors' and Mills Entertainment, Producers in conjunction with New York Stage Originals. Book by Lisa Hopkins, Philip David Stern and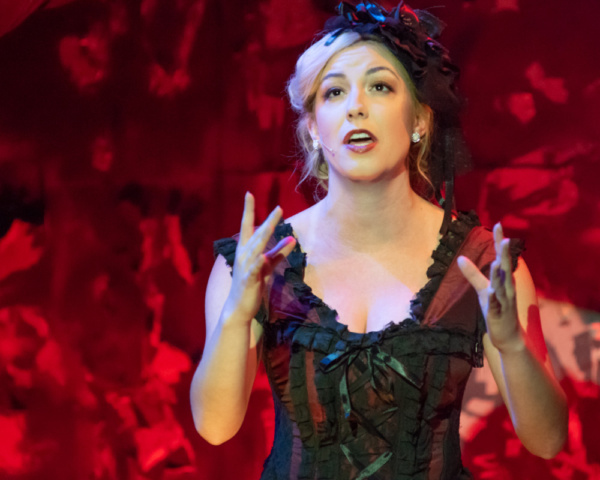 Meghan Deeley as Brigette in Young Dr. Jekyll the Musical. Proctors' and Mills Entertainment, Producers in conjunction with New York Stage Originals. Book by Lisa Hopkins, Philip David Stern and Tim W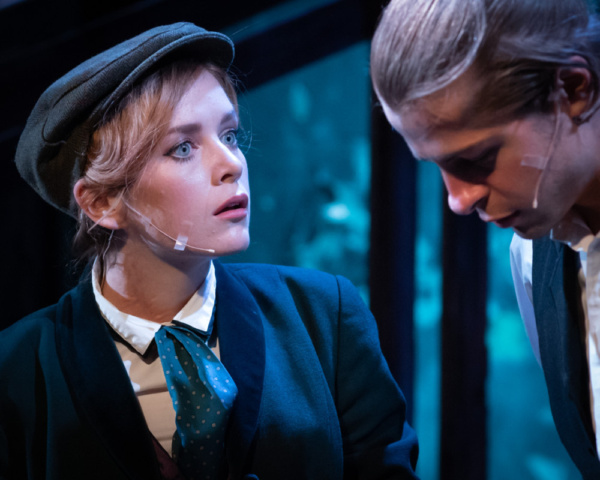 Berkley Jones as Charlie and James Hunsaker as Harry Jekyll in Young Dr. Jekyll the Musical. Proctors' and Mills Entertainment, Producers in conjunction with New York Stage Originals. Book by Lisa Hop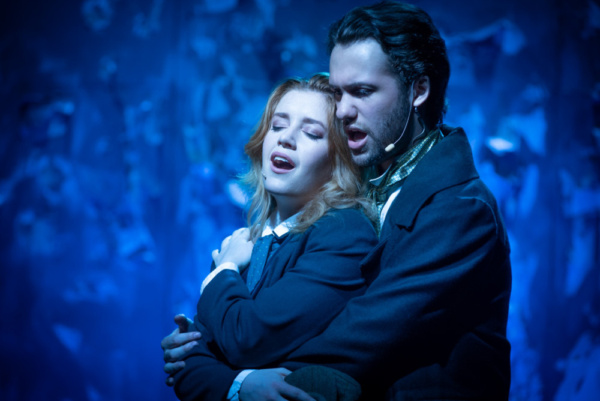 Berkley Jones as Charlie and Cameron Nies as Arthur in Young Dr. Jekyll the Musical. Proctors' and Mills Entertainment, Producers in conjunction with New York Stage Originals. Book by Lisa Hopkins, Ph

Related Articles
More Hot Stories For You
VIDEO: The Cast of HADESTOWN Performs a Tiny Desk Concert
Cast members from Hadestown united for a Tiny Desk Concert, hosted by NPR! The concert was filmed back in March, but has just been released.... (read more)

PETER PAN LIVE!, Starring Allison Williams, Christopher Walken, Kelli O'Hara, Taylor Louderman, and More, Will Be Broadcast Online
Peter Pan Live! will be broadcast online as part of The Shows Must Go On! The show will launch this Friday at 2pm EDT (7pm BST) and be available for 4... (read more)

Breaking News: Drama Desk Awards Postponed
Originally scheduled to be broadcast this evening, tonight's Drama Desk Awards have been postponed. ... (read more)

VIDEO: Lin-Manuel Miranda, Jeffrey Seller, and HAMILTON Speak Up in Support of #BlackLivesMatter
A video has been posted on the official Hamilton social media accounts, featuring Lin-Manuel Miranda speaking up in support of the #BlackLivesMatter m... (read more)

Broadway on Demand Postpones Tony Award Celebration Set For June 7
Broadway On Demand has made the decision to postpone its Tony Awards celebration event that was scheduled for this Sunday, June 7. The announcement wa... (read more)

VIDEO: STAR TREK VOYAGER Reunion on STARS IN THE HOUSE
Stars in the House continues tonight (8pm) for a Star Trek Voyager 25th Anniversary Cast reunion with Kate Mulgrew, Jeri Ryan, Roxann Dawson, Robert B... (read more)