Photo Flash: First Look at THE REPORT as Part of FringeNYC
THE REPORT is set to begin performances this Saturday, August 15th at the New York International Fringe Festival. Based on the novel by Jessica Francis Kane, THE REPORT is adapted by Martin Casella, author of THE IRISH CURSE which earned the Outstanding Playwriting Award in the 2005 FringeNYC and went on to a highly acclaimed Off-Broadway run. The director is Alan Muraoka, whose credits include FALSETTOLAND (NAATCO), KARAOKE STORIES and "Sesame Street."
THE REPORT reveals the truth behind the deadliest civilian tragedy of WWII, a horrific incident in a London tube station that was completely covered up by the British government until some 30 years later. As the details of that fateful night are exposed, this haunting tale delves into the inevitable aftermath of any tragic human event - the need to understand what happened, the need to blame someone for the unbearable loss...and the weight of determining just how much truth is in the best interest of the masses.
THE REPORT features Michael Countryman (A FEW GOOD MEN, LAUGHTER ON THE 23RD FLOOR, THE COMMON PURSUIT, "Boardwalk Empire," "The Sopranos," YOU CAN COUNT ON ME) along with a company of British, Welsh, Canadian and American actors including Philippa Dawson, Denny Desmarias, Natalie Frost, Jenny Green, Louis Lavoie, James Physick, Sophie Sorensen, Jonathan Stephens, Zoë Watkins, David Wells and Stuart Williams.
Martin Casella's recent theater credits, in addition to the Off-Broadway and worldwide productions of THE IRISH CURSE, include the award-winning DIRECTIONS FOR RESTORING THE APPARENTLY DEAD and SCITUATE. He is the screenwriter of TOM'S DAD starring Will Ferrell and directed by Lasse Hallström, and THE LAND OF SOMETIMES, an animated British feature film.
Scenic design for THE REPORT is by Lauren Helpern, with costume design by Brian Hemesath, lighting design by Michael O'Connor, sound design by Chris Sassano, specialty movement by Darren Lee and incidental music by Paul Rudolph.
The performance schedule is this Saturday August 15 at 3:15 pm, Tuesday August 18 at 9:45 pm, Monday August 24 at 4:30 pm, Thursday August 27 at 4:15 pm and Friday August 28 at 9:00 pm at Venue 13: Lynn Redgrave Theater@Culture Project located at 45 Bleecker Street.
THE REPORT is presented by Barry Goralnick, Carolyn Quinn, Craig Zehms in association with Cutting Hedge Productions. For information & tickets visit www.FringeNYC.org. For more information about THE REPORT, please visit www.TheReportThePlay.com.
Photo Credit: Lia Chang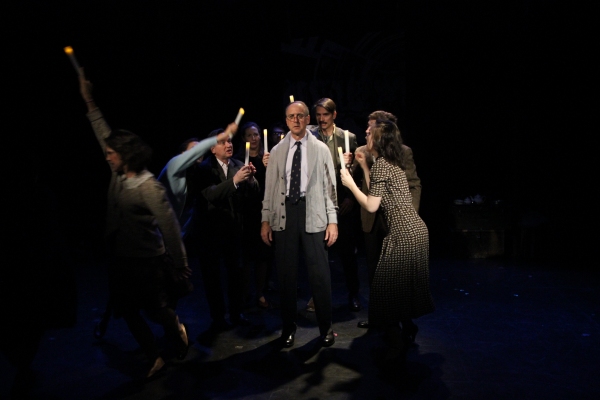 MICHAEL COUNTRYMAN (center) and the cast of THE REPORT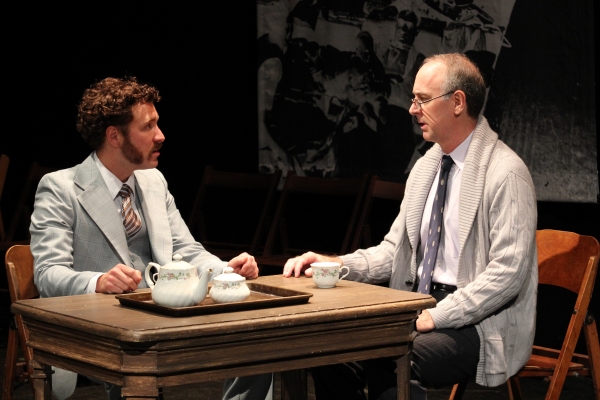 STUART WILLIAMS and MICHAEL COUNTRYMAN in THE REPORT

STUART WILLIAMS and MICHAEL COUNTRYMAN in THE REPORT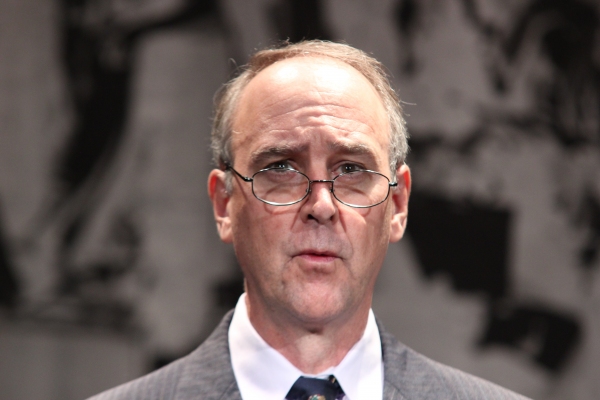 MICHAEL COUNTRYMAN in THE REPORT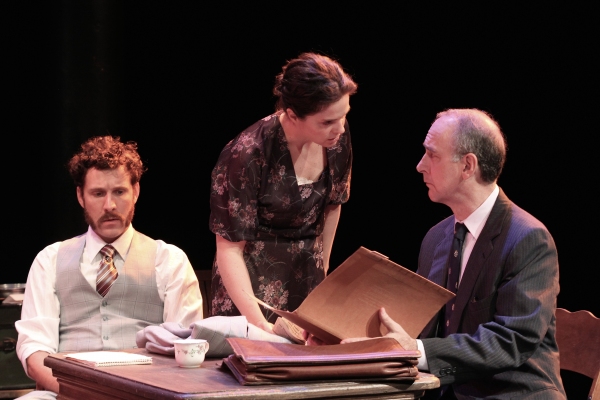 STUART WILLIAMS, SOPHIE SORENSEN and MICHAEL COUNTRYMAN in THE REPORT

LOUIS LAVOIE, JAMES PHYSICK, ZOE WATKINS and STUART WILLIAMS in THE REPORT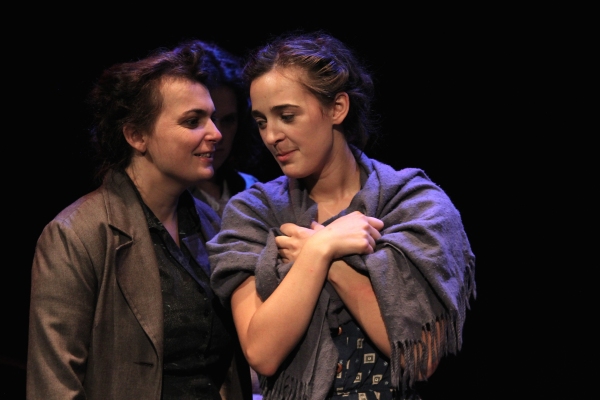 ZOË WATKINS and PHILIPPA DAWSON in THE REPORT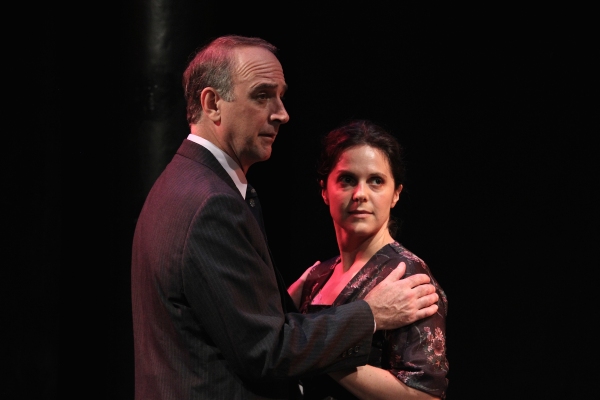 MICHAEL COUNTRYMAN and SOPHIE SORENSEN in THE REPORT