Click Here for More Articles on THE WIZARD OF OZ
Photos: First Look at Sophie Evans, Russell Grant in THE WIZARD OF OZ
Original cast members Michael Crawford and Danielle Hope both recently departed the West End production of THE WIZARD OF OZ, and have been replaced by Over the Rainbow finalist Sopie Evans and Russell Grant and Dorothy and the Wizard respectively. Check out production images of the newcomers in action below!
Andrew Lloyd Webber's new THE WIZARD OF OZ combines all the much-loved songs from the Oscar-winning movie score with new songs written with Tim Rice. With Hope and Crawford in the cast are also Edward Baker-Duly (Hickory/Tin Man), David Ganly (Zeke/Cowardly Lion), Paul Keating (Hunk/Scarecrow), Emily Tierney (Glinda), and Hannah Waddingham (Miss Gulch/Wicked Witch of the West) along with: Sophie Evans (Alternate Dorothy), Stephen Scott (Uncle Henry/Ensemble, first cover Professor Marvel/The Wizard of Oz), and Helen Walsh (Aunt Em/Munchkin Barrister/Ensemble).
Developed from the ever-popular 1939 MGM screenplay, THE WIZARD OF OZ is an enchanting adaptation of the all-time classic, totally reconceived for the stage by the award-winning creative team who delighted audiences of all ages with their recent London Palladium revival of The Sound of Music. THE WIZARD OF OZ by L Frank Baum is directed by Jeremy Sams, choreographed by Arlene Phillips, music and lyrics by Harold Arlen and E Y Harburg, with additional music and lyrics by Andrew Lloyd Webber and Tim Rice with the set and costumes designed by Robert Jones. The show is produced by Andrew Lloyd Webber and Bill Kenwright.
Tickets are available from The London Palladium Box Office on 0844 412 2957 or online from www.wizardofozthemusical.com
Photo Credit: Alastair Muir


Sophie Evans

Russell Grant, Sophie Evans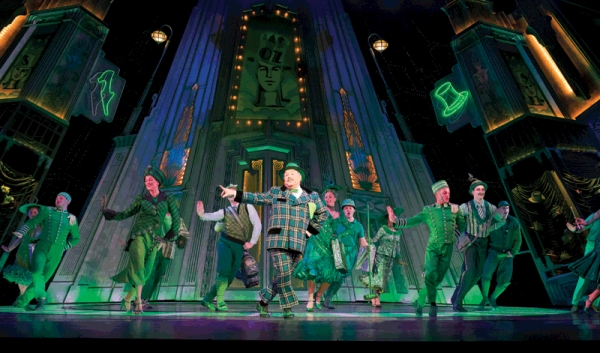 Cast of THE WIZARD OF OZ

Martin Callaghan

Russell Grant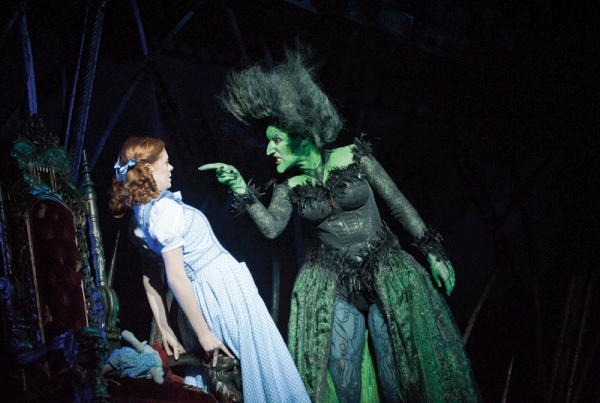 Sophie Evans, Marianne Benedict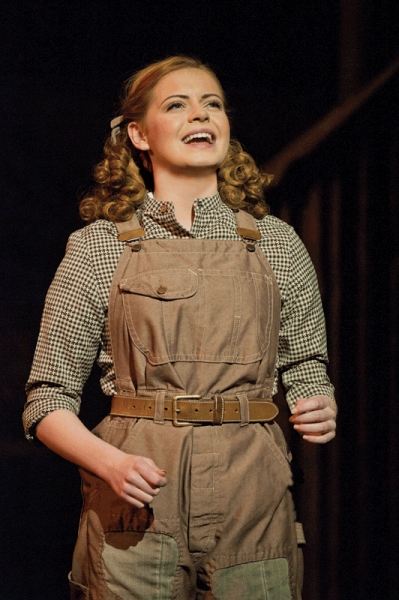 Sophie Evans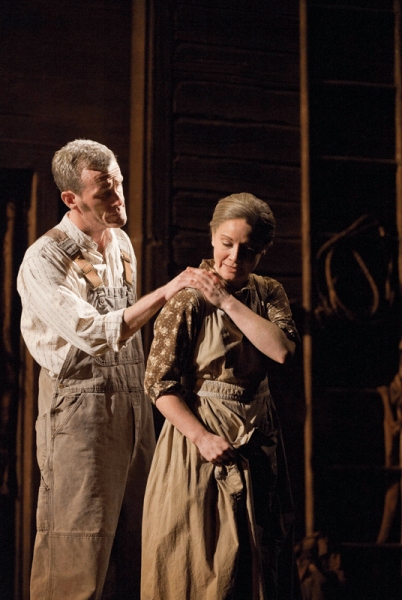 Stephen Scott and Kate Coysten