Photo Coverage: The Caine Mutiny Court-Martial Press Preview
The Caine Mutiny Court-Martial will begin previews on Friday, April 14 at The
Gerald Schoenfeld
Theatre (236 West 45th Street). The show will open on Sunday, May 7th at 7 PM.
The Caine Mutiny Court-Martial will feature David Schwimmer ("Friends"), in his Broadway debut, as Lt. Barney Greenwald, Tony Award-nominee Ivanek (The Pillowman, Two Shakespearean Actors) as Lt. Com. Philip Francis Queeg, Tim Daly (Coastal Disturbances) as Lt. Com. John Challee, Joe Sikora (Zoot Suit and House and Garden in Chicago) as Lt. Stephen Maryk, Geoffrey Nauffts (A Few Good Men, Everything Will Be Different) as Lt. Thomas Keefer, Terry Beaver (Democracy, Twentieth Century, Henry IV) as Captain Blakely, Murphy Guyer (The Graduate, Swimming in the Shallows) as Captain Southard, Brian Reddy (Dinner at Eight, Abe Lincoln in Illinois, A Little Hotel on the Side) as Dr. Forrest Lundeen, and Ben Fox (Our Town, Three Seconds in the Key) as Lt. Willis Keith. The show will be directed by Tony Award-winner Jerry Zaks (La Cage aux Folles, Guys and Dolls).
Originally published as a novel in 1951, The Caine Mutiny Court-Martial is the story of a naval lieutenant on trial for mutiny in wartime. The novel won Wouk the Pulitzer Prize, selling millions of copies and becoming a classic story of American history. The play premiered on Broadway in 1954 and also inspired a film starring Humphrey Bogart.
Tickets for the show went go on sale to Visa card holders on March 11th and to the general public on March 23rd. The box office will open on March 27th. Tickets, which range from $47.25-$96.25, will be available by calling Telecharge at (212) 239-6200 or visiting www.telecharge.com.

David Schwimmer

Tim Daly and Zeljko Ivanek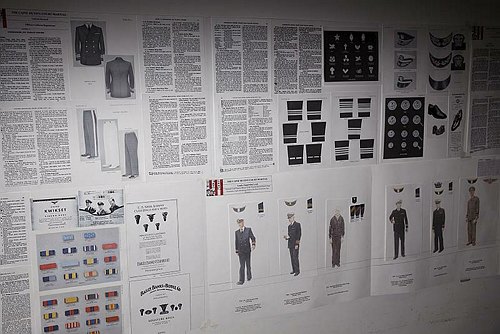 Some of the costumes for the show...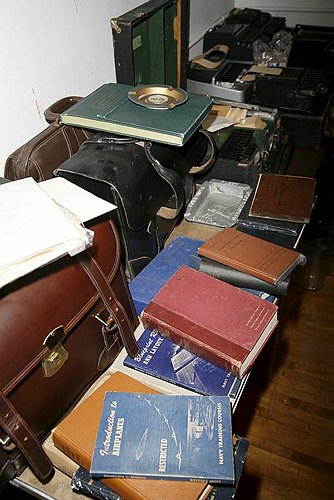 ...and of course - props!

Jerry Zaks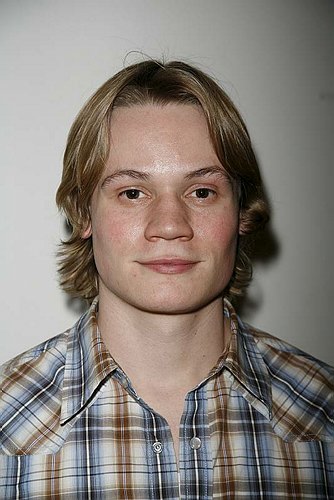 Paul David Story

Joe Sikora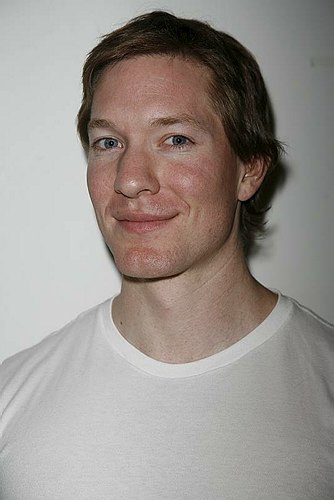 Joe Sikora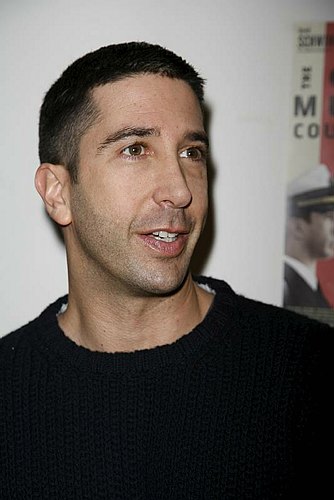 David Schwimmer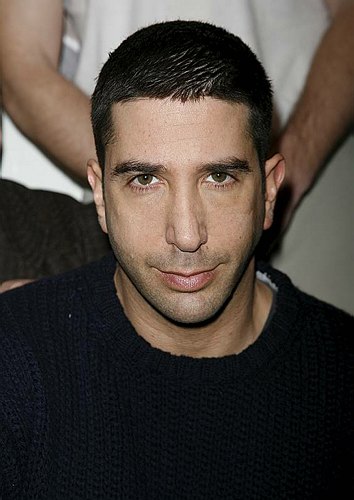 David Schwimmer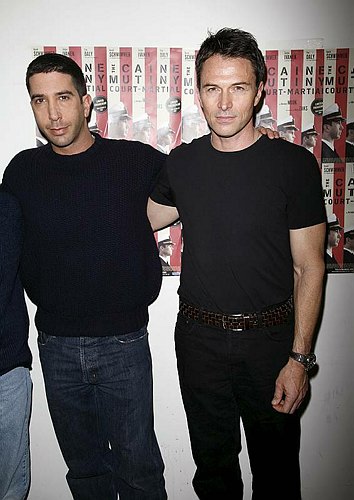 David Schwimmer and Tim Daly

David Schwimmer with the cast including Zeljko Ivanek, Tin Daly, Terry Beaver, Murphy Guyer, Brian Reddy, Ben Fox, Geoffrey Nauffts, Joe Sikora, Tom Nelis, Brian Russell, Michael Quinlan, Robert Devaney and Paul David Story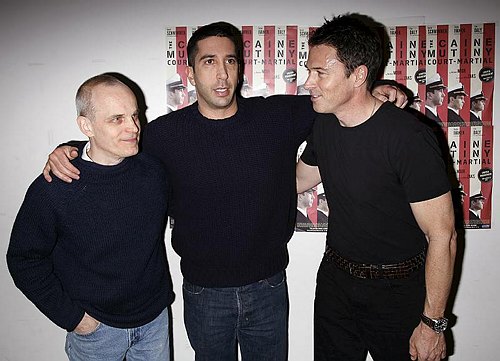 Zeljko Ivanek, David Schwimmer and Tim Daly

Ben Fox and Paul David Story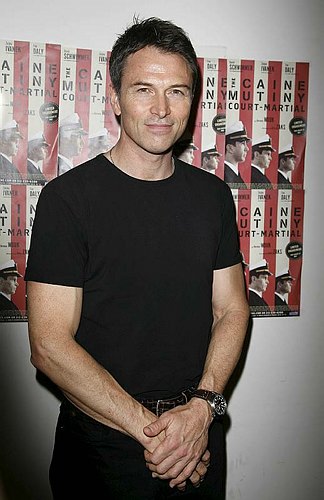 Tim Daly

Related Articles