Photo Coverage: Stephen Karam's SPEECH & DEBATE Celebrates NYC Premiere!
The Broadway community celebrated the premiere of Speech & Debate featuring Janeane Garofalo, Wendi McLendon-Covey, Kal Penn, Roger Bart, and Jeremy Rowley last night, April 2. The film is based on the critically acclaimed comedy by Tony Award winner Stephen Karam (The Humans), was directed by Dan Harris, and stars Liam James, Sarah Steele, Austin P. McKenzie. The film also features Skylar Astin, Kimberly Williams-Paisley, cameos by Broadway's biggest stars including Lin-Manuel Miranda and an original song performed by Kristin Chenoweth. It will be opening in theaters on April 7, 2017 and is now available on iTunes. See all the red carpet action below!
Based on the critically acclaimed off-Broadway play, "Speech & Debate" follows three teenagers brought together by a series of mishaps. Frustrated by the hypocrisy they see in their parents, teachers, and the entire school board, the unlikely trio set out to find a common truth and make their voices heard as they revive a defunct school club and take on the world. Blogging, blackmail, and Broadway belting drive the trio's bond in this wickedly funny teen comedy.
Sycamore Pictures is partnering with Vertical Entertainment to distribute the film. Vertical Entertainment is a global independent distributor who recently received five Film Independent Spirit Award nominations - four for
Chris Kelly
's "Other People" starring Jesse Plemons and
Molly Shannon
, and one for Babak Anvari's "Under the Shadow", which was also the official UK submission for the 2017 Oscars.
The Speech & Debate film is available on iTunes.
Photo Credit: Walter McBride

'
Speech & Debate
'
Alex Brightman
Alex Brightman
Alex Brightman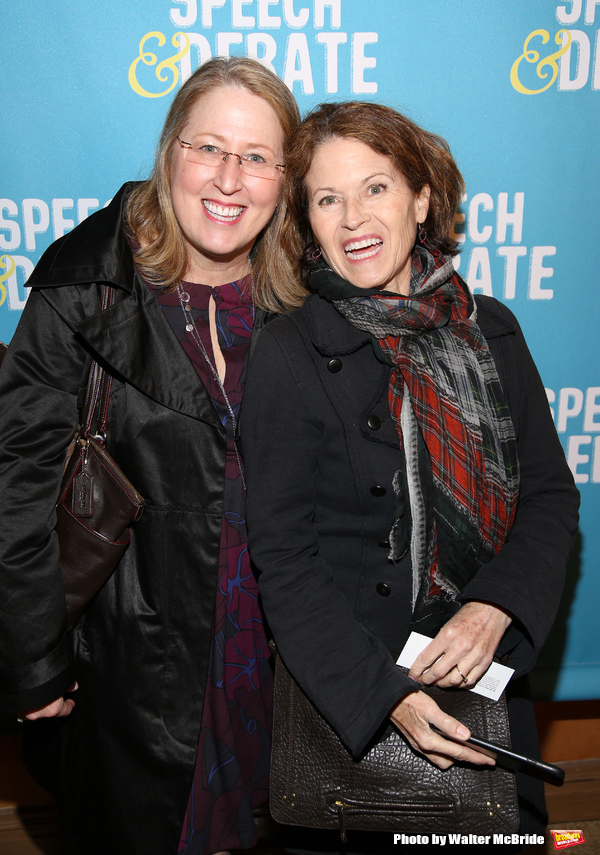 Theresa Pil and guest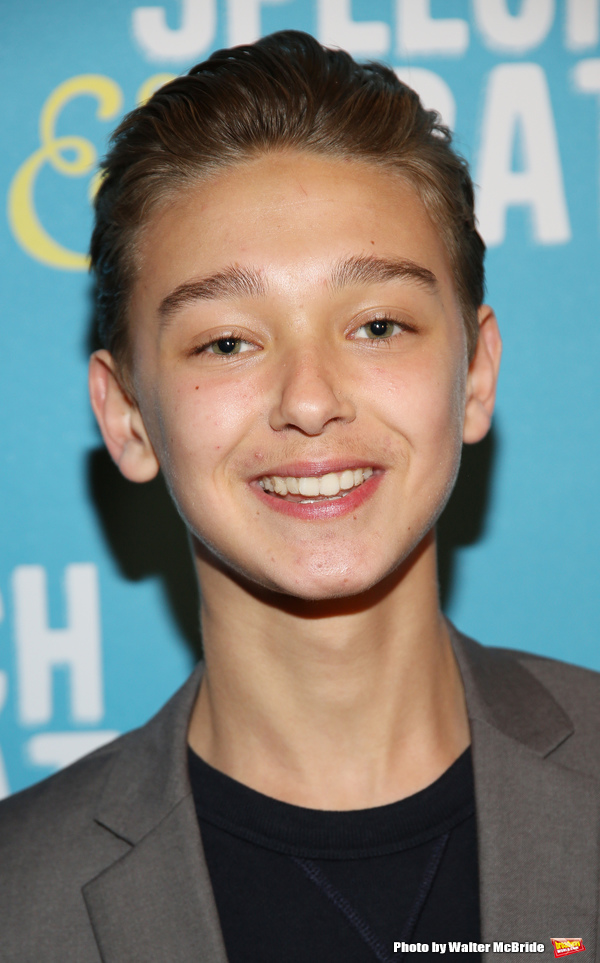 James Freedson Jackson
James Freedson Jackson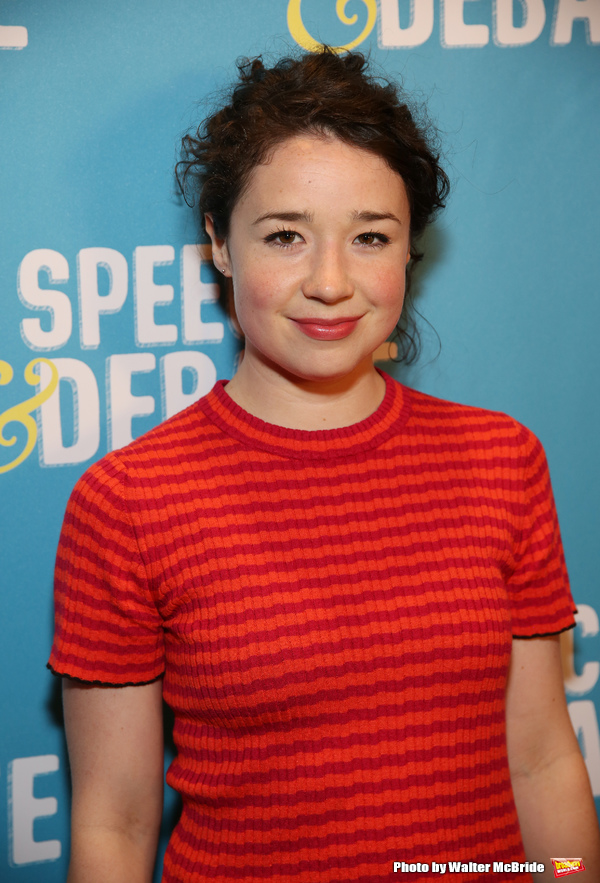 Sarah Steel
e
Sarah Steel
e
Lilla Crawford
Lilla Crawford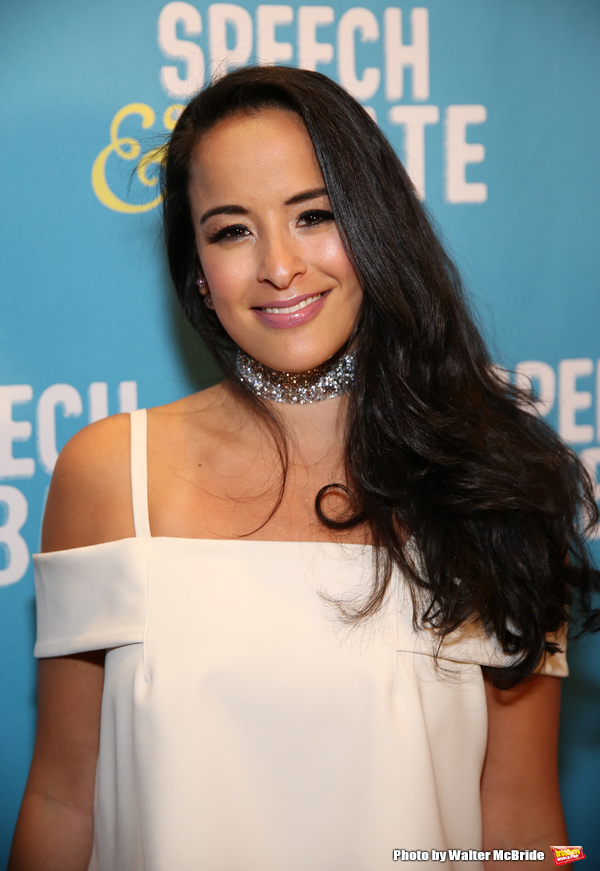 Courtney Reed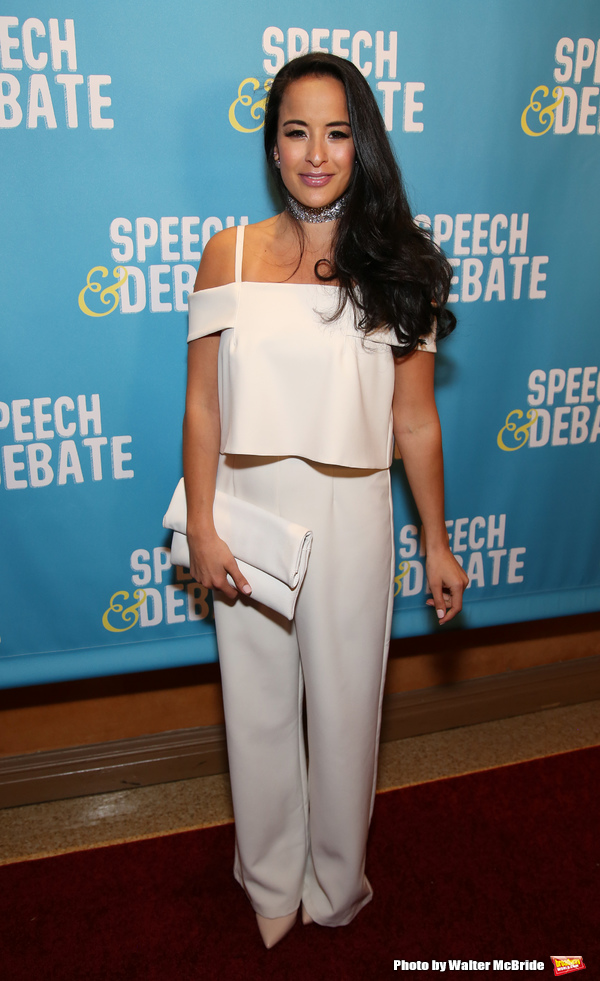 Courtney Reed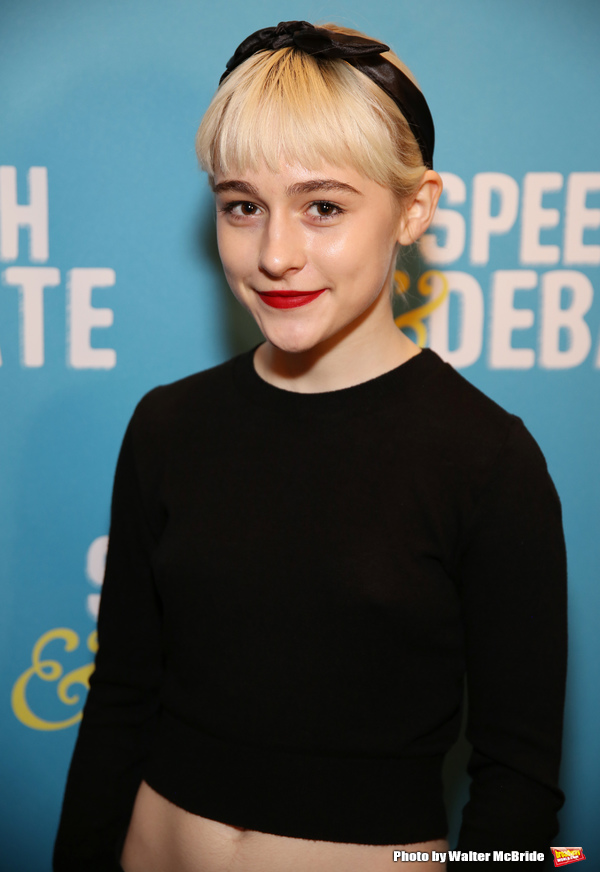 Sophia Anne Caruso
Sophia Anne Caruso
Liam James
Liam James
Liam James
Kate Wetherhead
and
Andrew Keenan Bolger
Andrew Keenan Bolger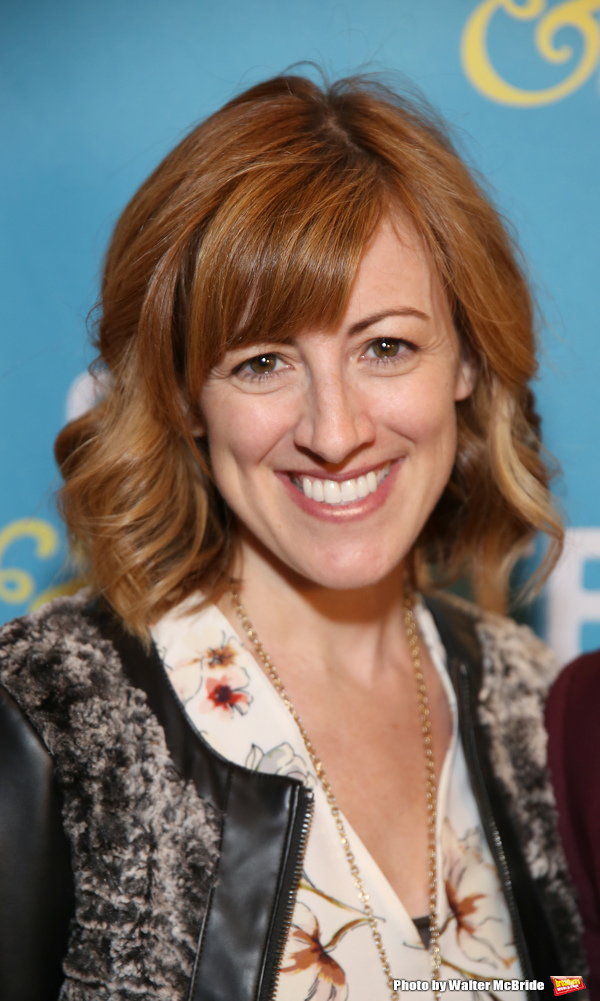 Kate Wetherhead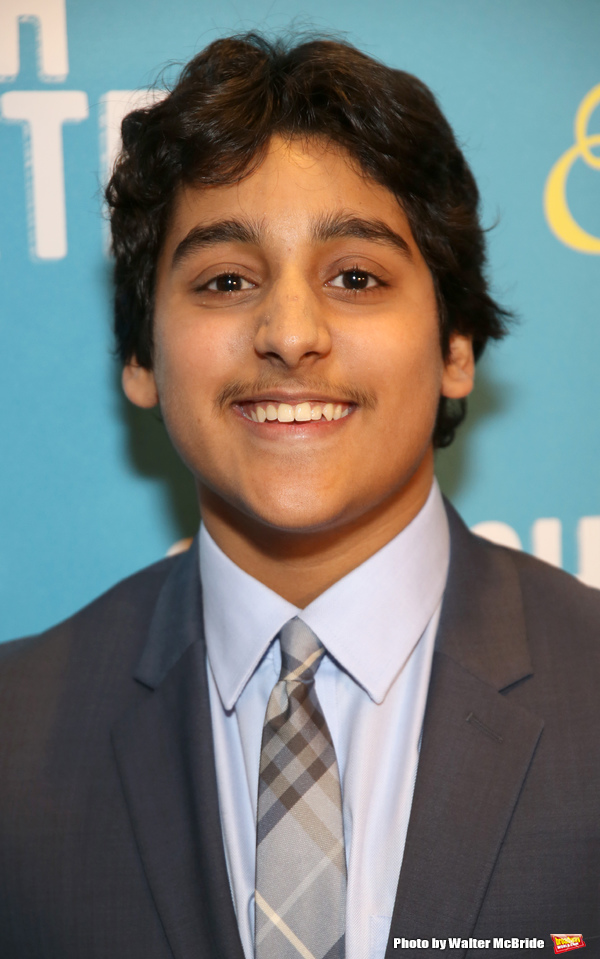 Amitoz Singh
Amitoz Singh
Austin P. McKenzie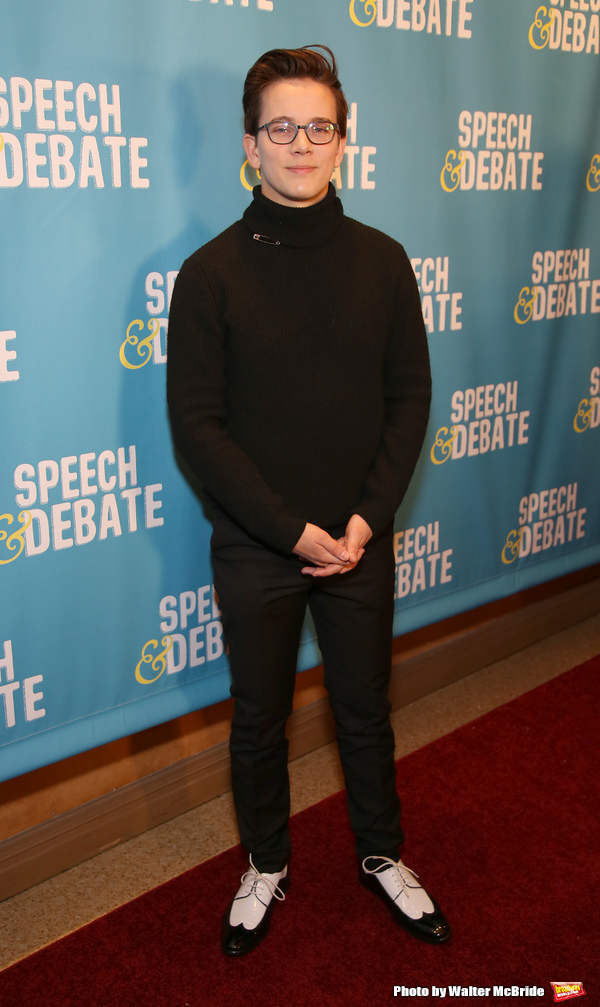 Austin P. McKenzie
Diego Lucano
and Carly Grendell
Diego Lucano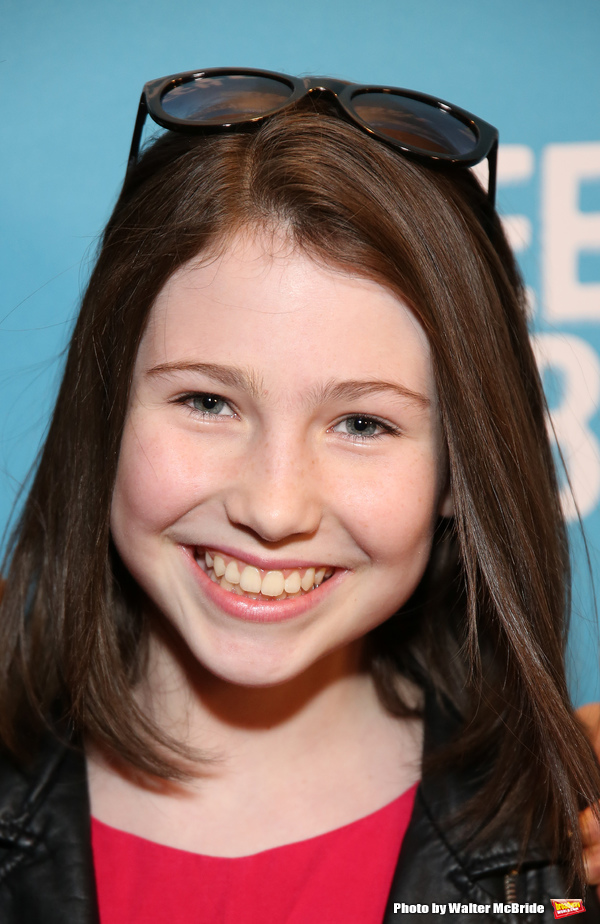 Carly Grendell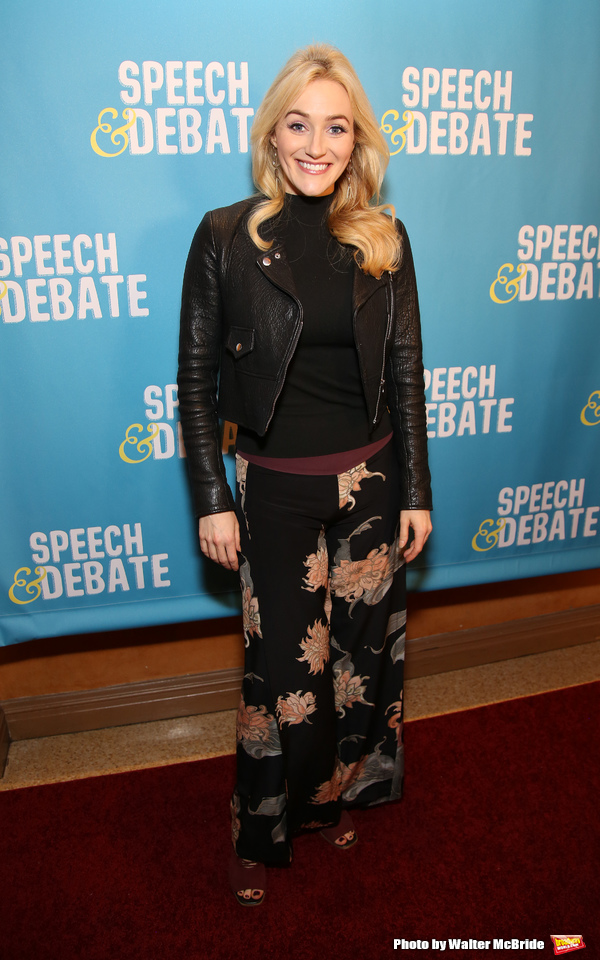 Betsy Wolfe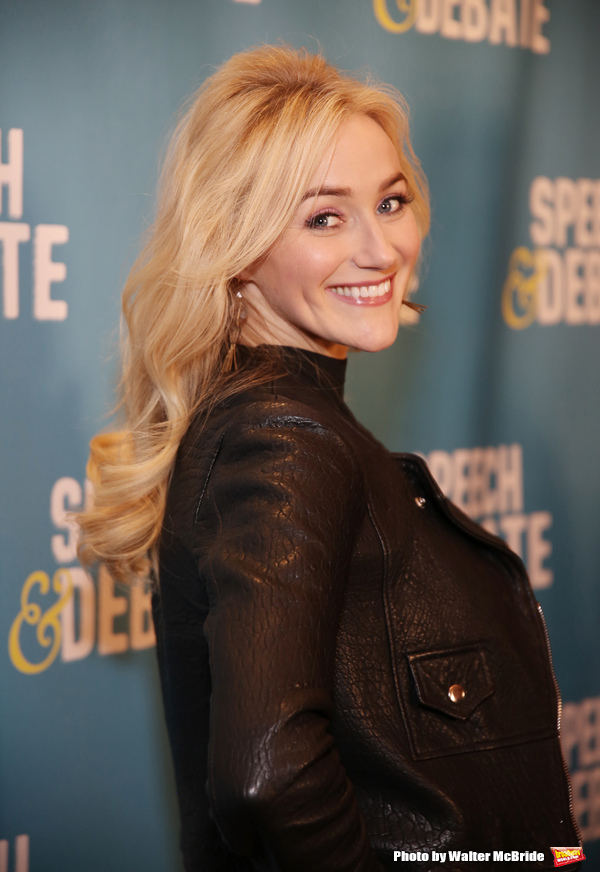 Betsy Wolfe
Reed Birney
Ronnie Cho
Ronnie Cho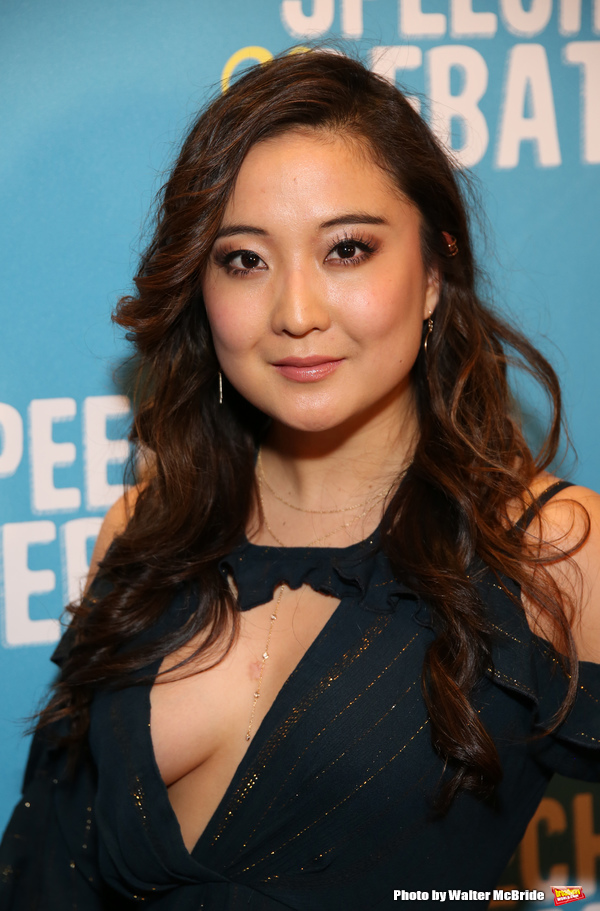 Ashley Park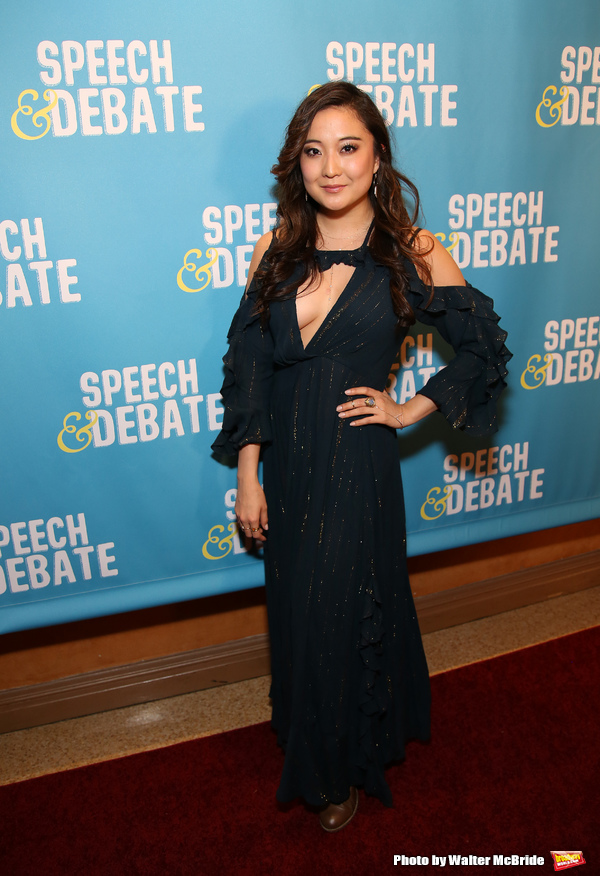 Ashley Park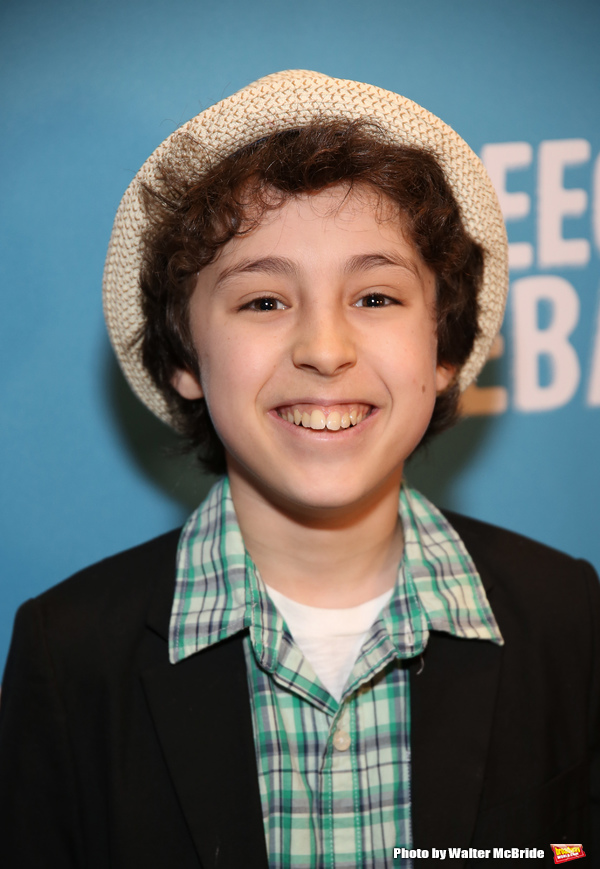 Anthony Rosenthal
Anthony Rosenthal
Santino Fontana
Ben Cook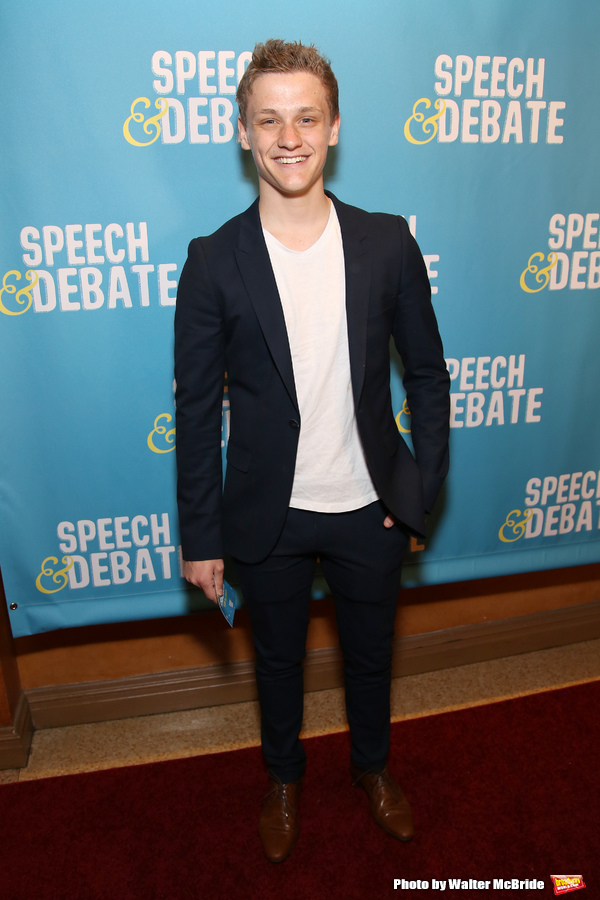 Ben Cook
Laura Osnes
Laura Osnes
Laura Osnes
Lucy DeVito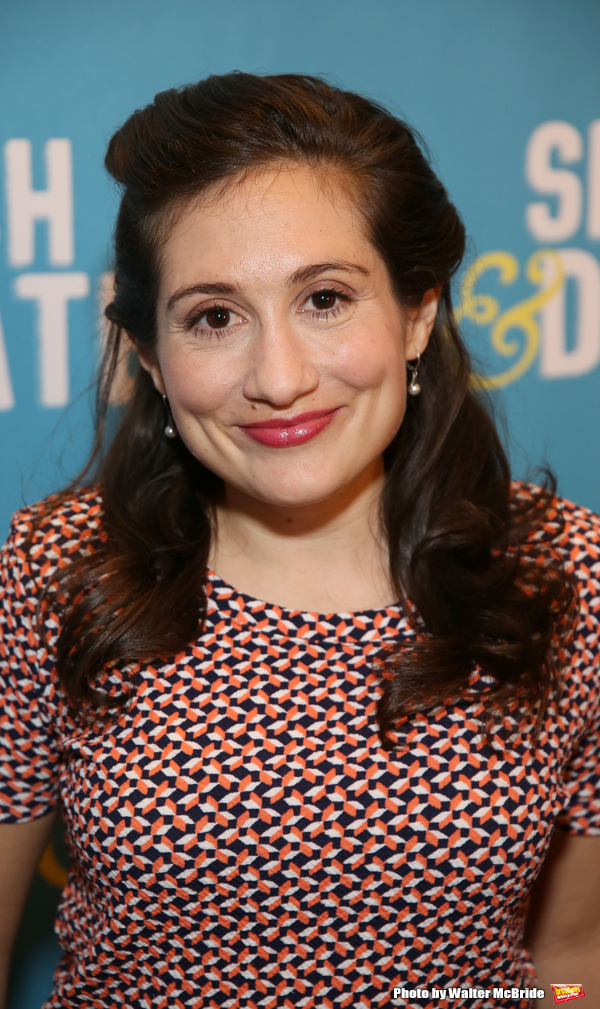 Lucy DeVito
Will Roland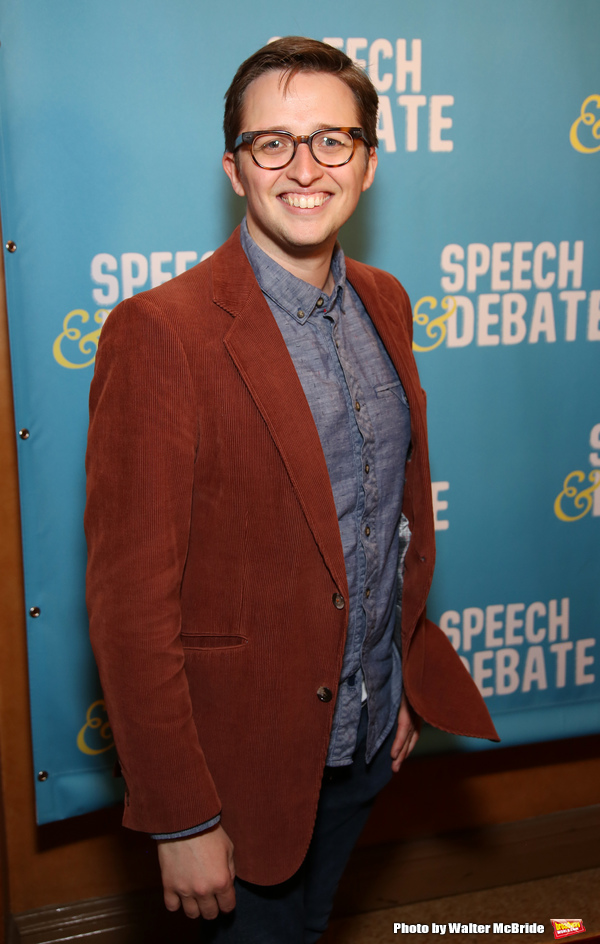 Will Roland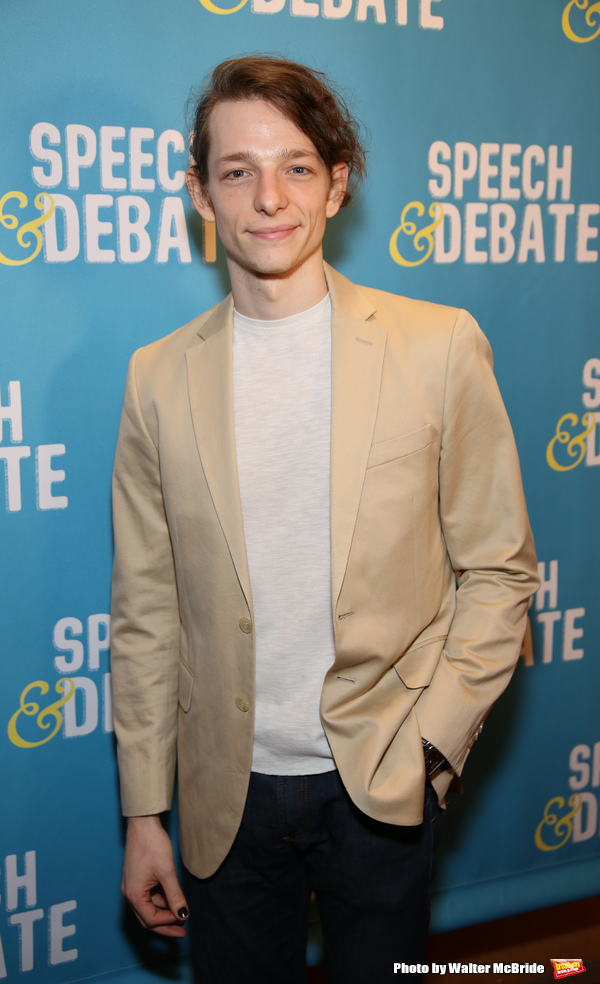 Mike Faist
Mike Faist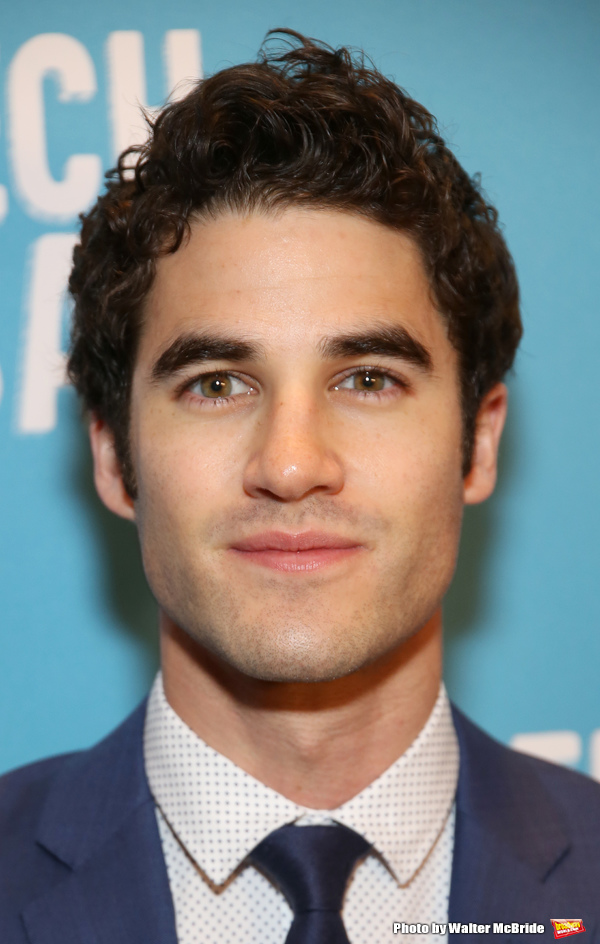 Darren Criss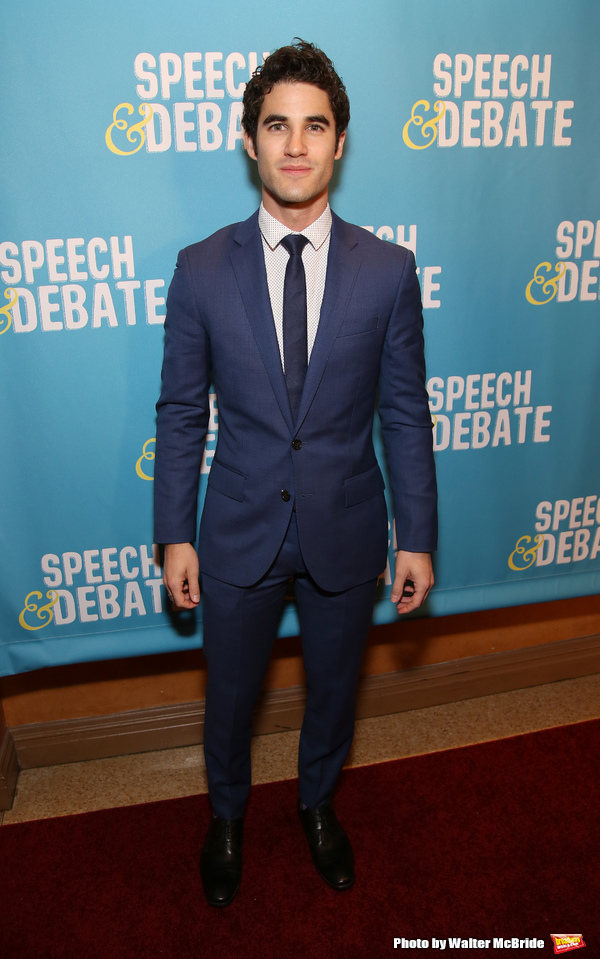 Darren Criss
Laura Heywood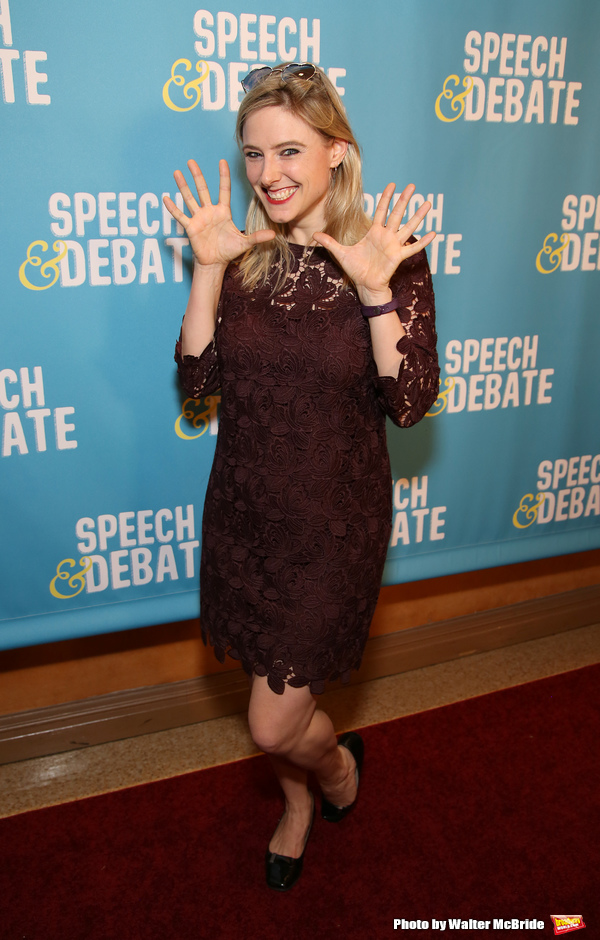 Laura Heywood