Photo Coverage: Snapple Theater Center Opens
On May 22nd, the lights of the Snapple Theater Center lit up for the first time as the newly renovated, 20,000-square-foot space entertainment center opened at the corner of 50th St. and Broadway. Wendy Kaufman--a.k.a. the Snapple Lady--was on hand to light up the marquee, and the Broadway Kids performed. The event benefited Broadway Cares/Equity Fights AIDS. "The Snapple Theater Center is Snapple's first branded entertainment center, with thousands of square feet of rehearsal space, fun and uniquely Snapple lobby areas, and two theaters that will house Off-Broadway shows," states the website of the popular drink.
Perfect Crime
, the longest-running play in New York City history with over 7,760 performances to date, is the first show to play the Snapple Theater Center and a revival of
The Fantasticks
is set to begin previews on July 18th.For more information, visit
www.snappleandnyc.com
.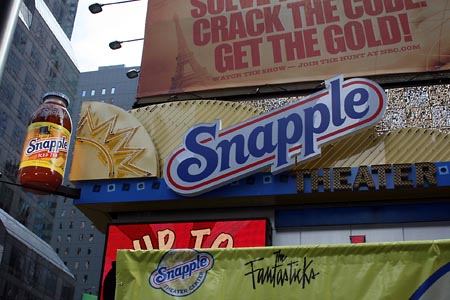 The new Snapple Theater Center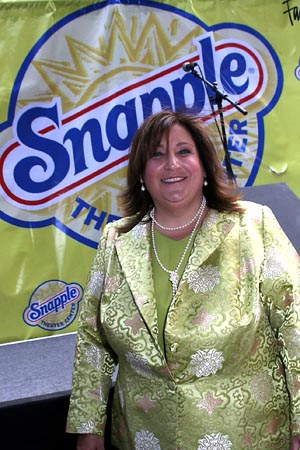 Wendy Kaufman ("The Snapple Lady")
Jack Besito (President, Snapple Distributing Co.)
Cathy Russell (
The Perfect Crime
)
Ben Cohen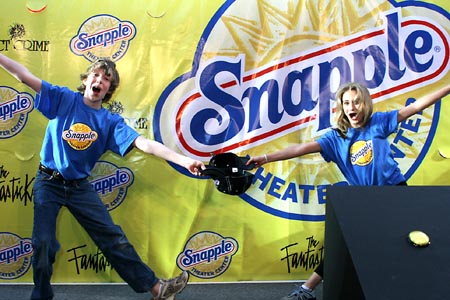 The Broadway Kids entertain
The Broadway Kids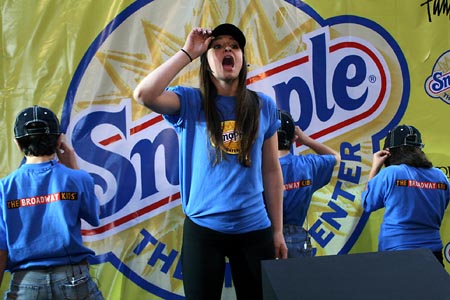 The Broadway Kids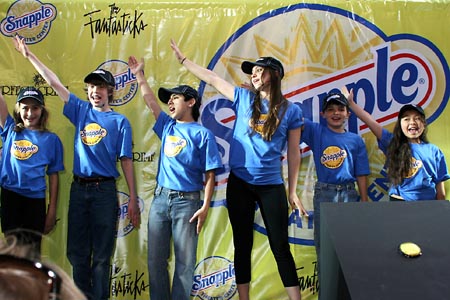 The Broadway Kids
The Broadway Kids
The Broadway Kids form a chorus line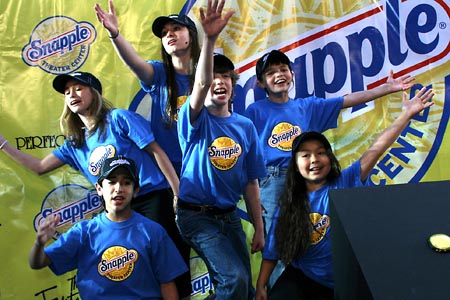 The Broadway Kids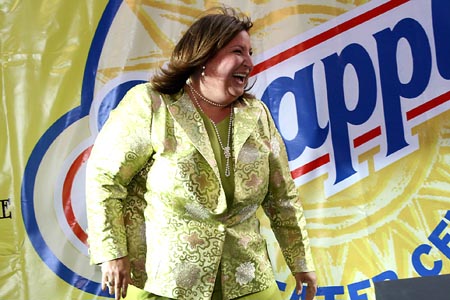 Wendy Kaufman
Wendy Kaufman pushes the button, lighting up the new Snapple Theater Center marquee
The new Snapple marquee, all lit up!