Photo Coverage: Sardi's Unveils Butz, Scott, Gleason and Jbara Caricatures
One of the most iconic events in the theatre is to have one's caricature added to the legendary walls of Sardi's restaurant. For the first time ever, FOUR unveilings occured, honoring stars from the same
show, at the same ceremony - in this case, Broadway's smash hit, Dirty Rotten Scoundrels. The new inductees were presented by formerly caricatured theatre luminaries: Liz Smith (1989), Joel Grey (1967), Jane Alexander (1979) and Dick Latessa (2003).
Those honored were Norbert Leo Butz, Sherie Rene Scott, Joanna Gleason and Gregory Jbara.For more information on Sardi's, click here.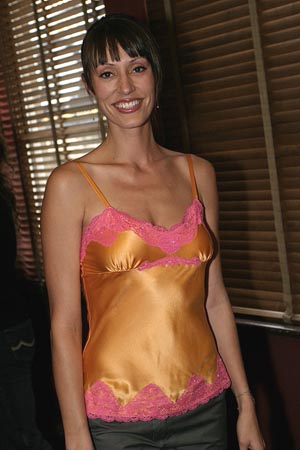 Sarah Gettelfinger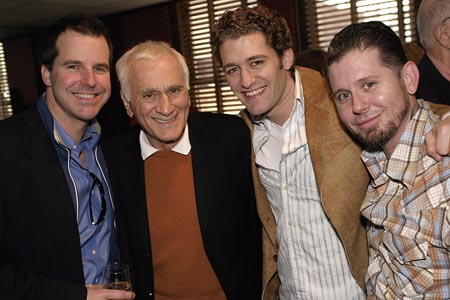 Johnathan Dokuchitz, Dick Latessa, Matthew Morrison, and Justin Brosnan (FUSE Television)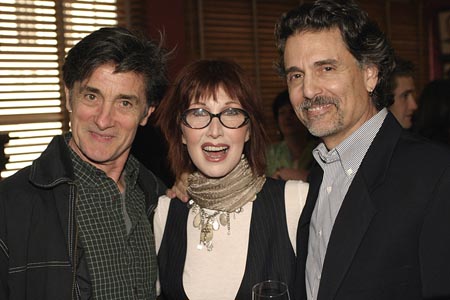 Roger Rees, Joanna Gleason, and Chris Sarandon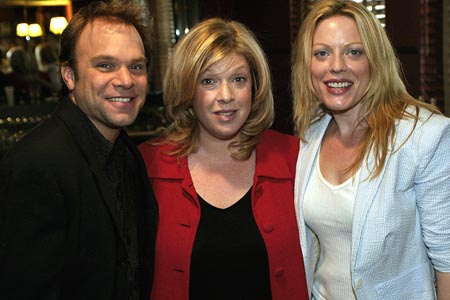 The Last 5 Years reunion! Norbert Leo Butz, Daisy Prince, and Sherie Rene Scott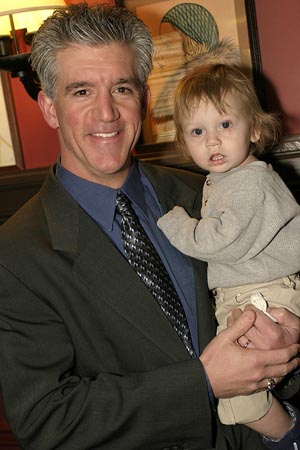 Gregory Jbara and Aidan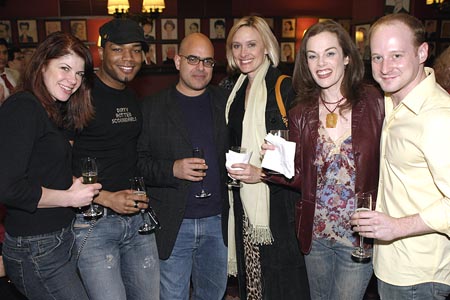 David Yazbek (third from left) with ensemble members (l-r) Roxanne Barlow, Grasan Kingsberry, Rachel deBenedet, Julie Connors, and Jeremy Davis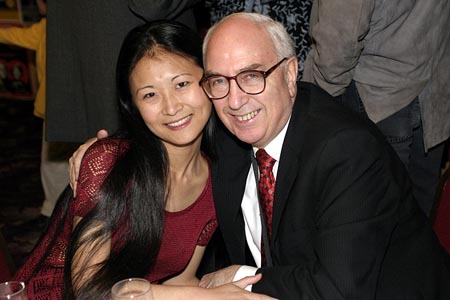 Siqi Chen, and Aubrey Reuben (President, Outer Critic?s Circle)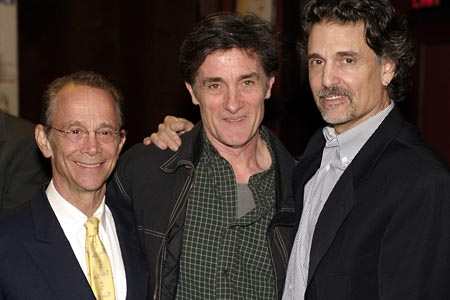 Joel Grey, Roger Rees and Chris Sarandon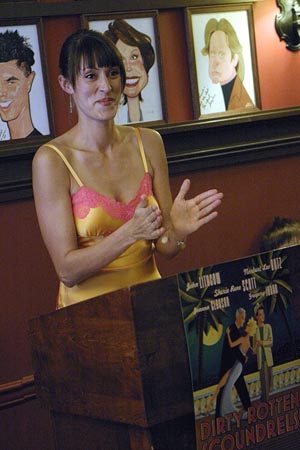 Sarah Gettelfinger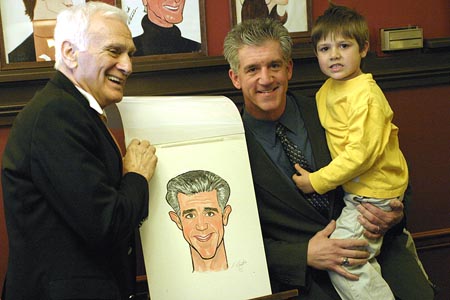 Dick Latessa, Greg Jbara and son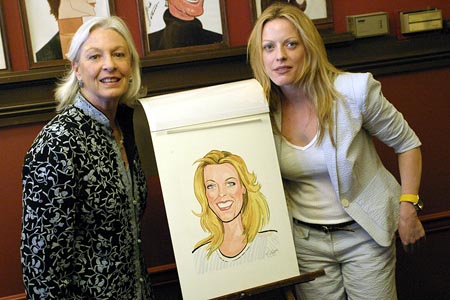 Jane Alexander and Sherie Rene Scott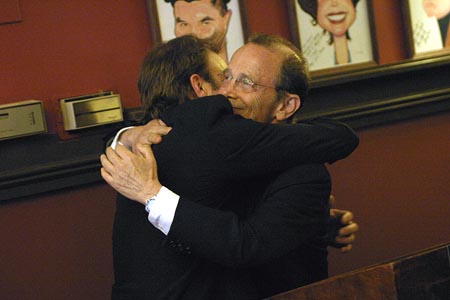 Joel Grey and Norbert Leo Butz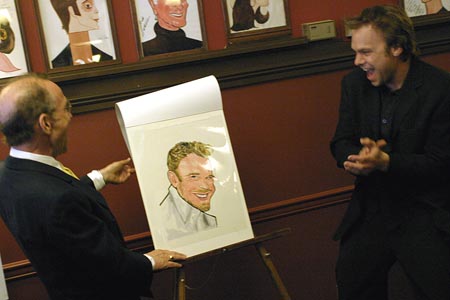 Joel Grey unveiling Norbert's caricature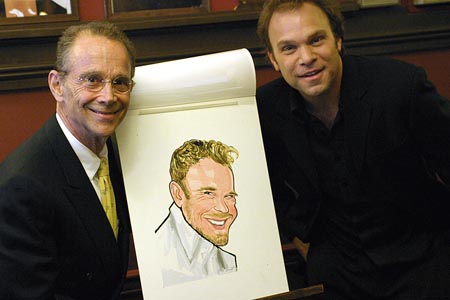 Joel, Norbert and Norbert!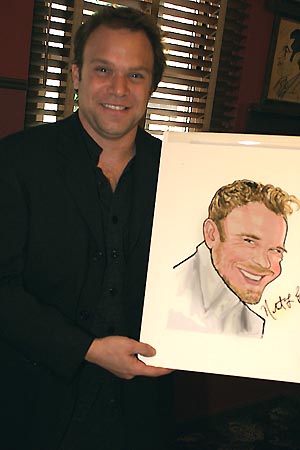 Norbert and his caricature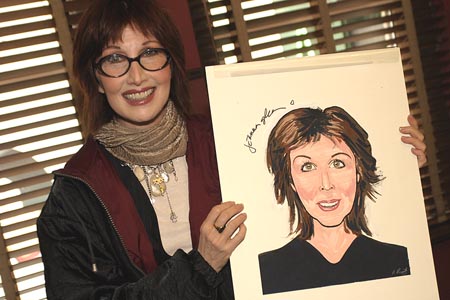 Joanna and her caricature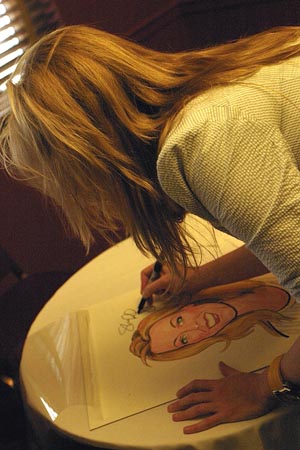 Sherie signs her caricature

And then poses with it!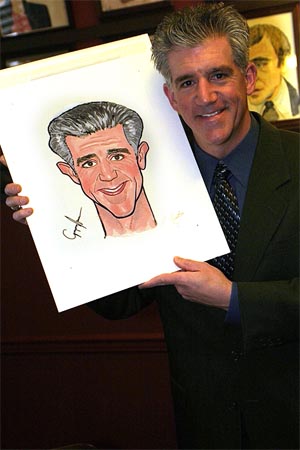 Greg Jbara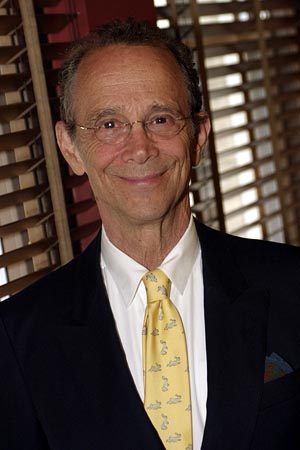 A parting shot of theater legend Joel Grey
Related Articles
Ben Strothmann has been a portrait and theatrical photographer since 1995. Since building his first darkroom in his hometown of Milwaukee WI, his portrait studio (read more...)