Photo Coverage: Olivia Newton-John Visits 'Grease' to Promote Breast Cancer Awareness
After the curtain call on the Tuesday, October 7th Broadway performance of Grease at Brooks Atkinson Theater, Olivia Newton-John returned to Rydell High and joined the cast to promote Breast Cancer Awareness.
The four-time Grammy Award winner and iconic star of the film
Grease
has partnered with CURVES, the world's largest fitness franchise for women, to launch an international campaign to distribute one million units of the LIV AID, a breast self-exam aid that assists women to exercise breast exams correctly, during "Breast Cancer Awareness Month." Newton-John joined the Broadway cast of
Grease
on stage at the
Brooks Atkinson
Theatre immediately following the performance and presented a LIV AID kit to every female audience member.
ABOUT THE LIV AID
The Liv Aid is a simple, patented, and FDA-cleared medical device that makes clinical and breast self-examinations effortless and more comfortable. It comes in the form of a heart shaped thin silicone pillow filled with a non-toxic lubricant. The Aid reduces the friction between the fingers and the breast for ease of movement of the fingers over the breast. For more information visit
www.Liv.com
.
ABOUT CURVES
Curves works to help women lose weight, gain muscle strength and aerobic capacity, and raise metabolism with its groundbreaking, scientifically proven method that ends the need for perpetual dieting. Curves works every major muscle group with a complete 30-minute workout that combines strength training and sustained cardiovascular activity through safe and effective hydraulic resistance. Founders Gary and Diane Heavin are considered the innovators of the express fitness phenomenon that has made exercise available to over 4 million women, many of whom are in the gym for the first time. With more than 10,000 locations in over 60 countries, Curves is the world's largest fitness franchise. For more information, visit:
www.curves.com
.
Grease opened on Broadway at the Brooks Atkinson Theatre (256 West 47th Street) on Sunday, August 19, 2007. Directed and choreographed by two-time Tony Award-winner Kathleen Marshall (The Pajama Game, Wonderful Town), Grease features book, music and lyrics by Jim Jacobs and WarRen Casey.
Grease
stars
Ace Young
, NBC's "
Grease
: You're the One That I Want" finalists
Derek Keeling
as "Danny" and
Ashley Spencer
as "Sandy" along with
Ryan Patrick Binder
as "Doody,"
Susan Blommaert
as "
Miss Lyn
ch,"
Will Blum
as "Roger,"
Jeb Brown
as "Vince,"
Janine DiVita
as "Rizzo,"
Allison Fischer
as "Patty,"
Robyn H
urder as "Marty,"
Lindsay Mendez
as "Jan,"
Jose Restrepo
as "Sonny,"
Jamison Scott
as "Eugene" and
Kirsten Wyatt
as "Frenchy." The ensemble of
Grease
features
Ashley Arcement
,
Brian Crum
,
Natalie Hill
("Cha-Cha"),
Keven Quillon
,
Josh Rouah
,
Allie Schulz
,
Brian Sears
,
Christina Sivrich
,
Amber Stone
and
Anna
Aimee White
.

Photo credit: Walter McBride/Retna Ltd.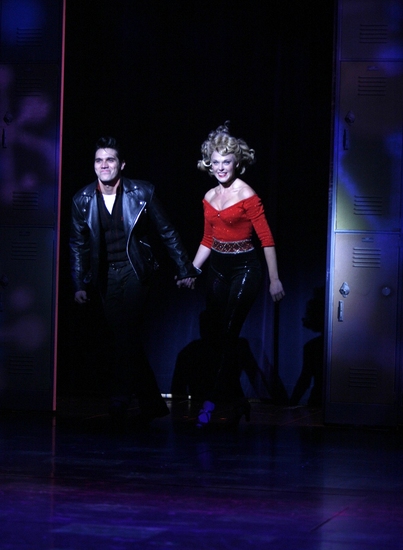 Derek Keeling and Ashley Spencer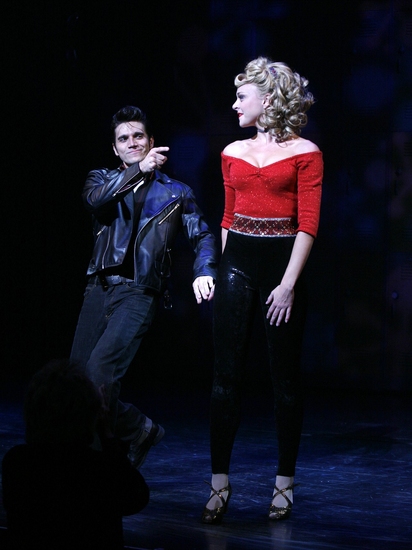 Derek Keeling and Ashley Spencer
Derek Keeling and Ashley Spencer
Derek Keeling, Ashley Spencer and cast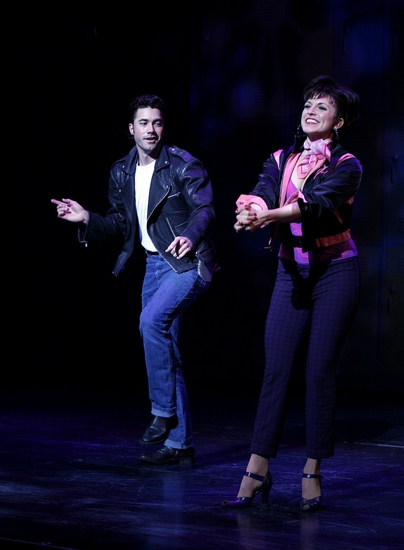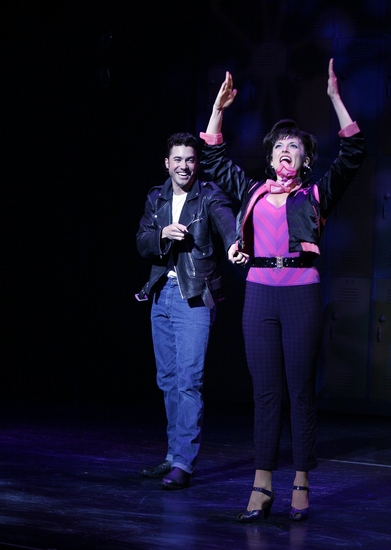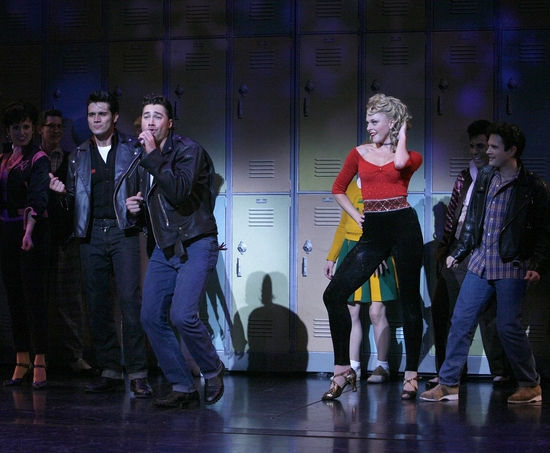 Ace Young, Ashley Spencer and cast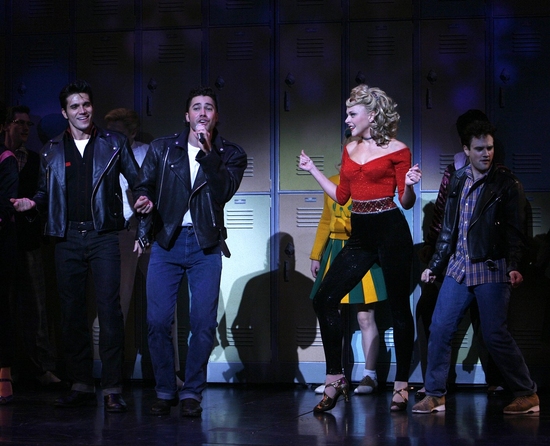 Derek Keeling
,
Ace Young
,
Ashley Spencer
and cast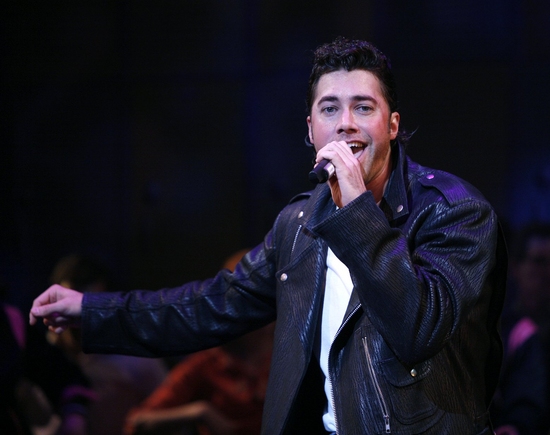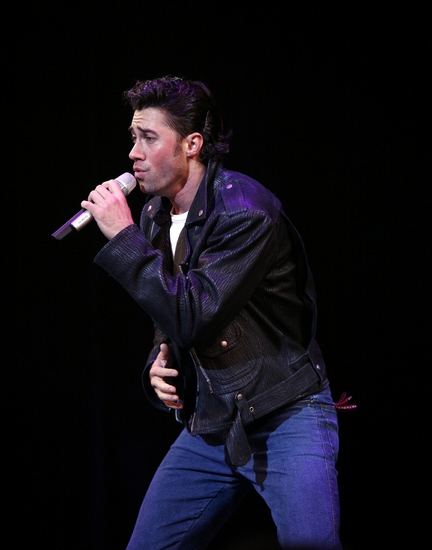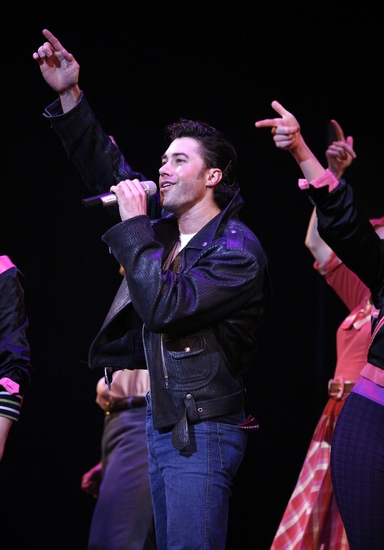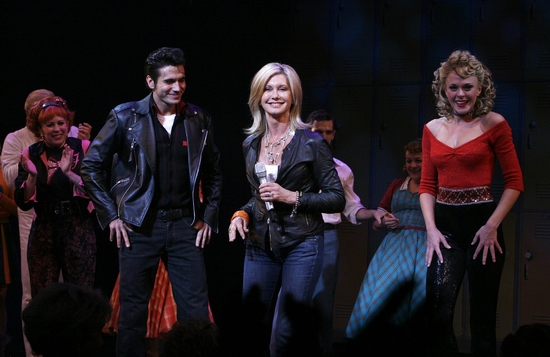 Derek Keeling, Olivia Newton-John and Ashley Spencer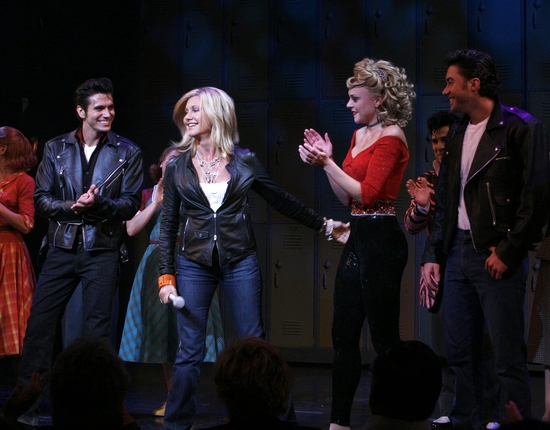 Derek Keeling, Olivia Newton-John, Ashley Spencer and Ace Young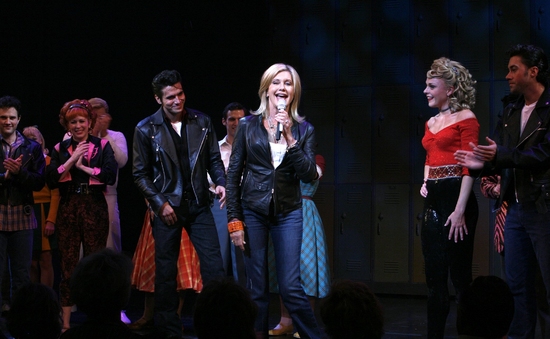 Derek Keeling, Olivia Newton-John, Ashley Spencer and Ace Young
Derek Keeling, Olivia Newton-John, Ashley Spencer and Ace Young
Derek Keeling, Olivia Newton-John, Ashley Spencer and Ace Young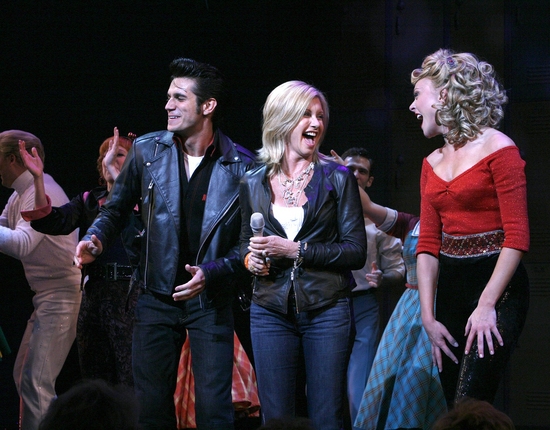 Derek Keeling, Olivia Newton-John and Ashley Spencer
Derek Keeling and Olivia Newton-John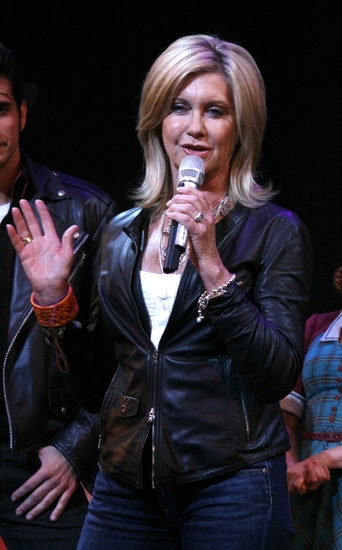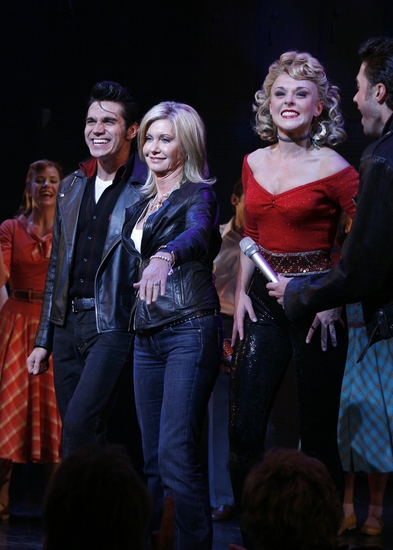 Derek Keeling, Olivia Newton-John, Ashley Spencer and Ace Young
Olivia Newton-John and Ashley Spencer
Olivia Newton-John and Ashley Spencer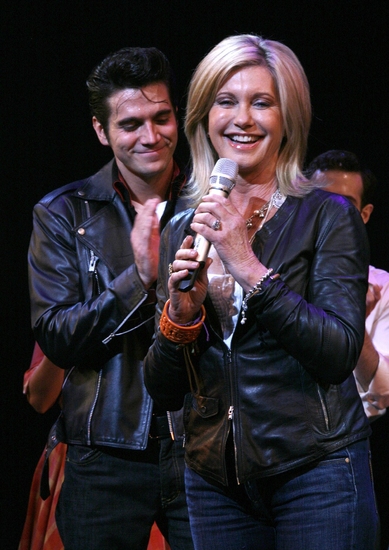 Derek Keeling and Olivia Newton-John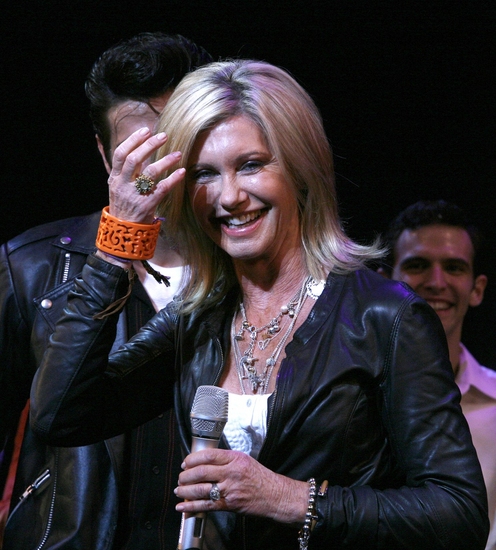 Derek Keeling, Olivia Newton-John and Ashley Spencer
Derek Keeling, Olivia Newton-John, Ashley Spencer and Ace Young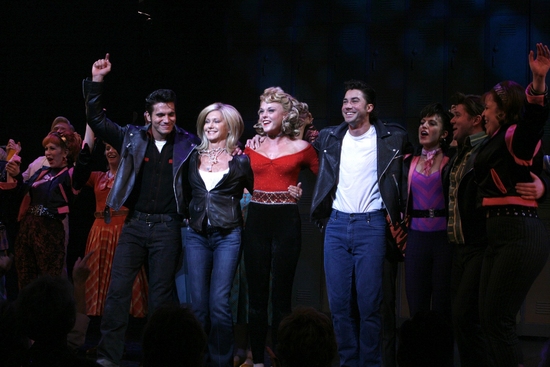 Derek Keeling, Olivia Newton-John, Ashley Spencer, Ace Young and cast
Derek Keeling, Olivia Newton-John and Ashley Spencer
Derek Keeling, Olivia Newton-John and Ashley Spencer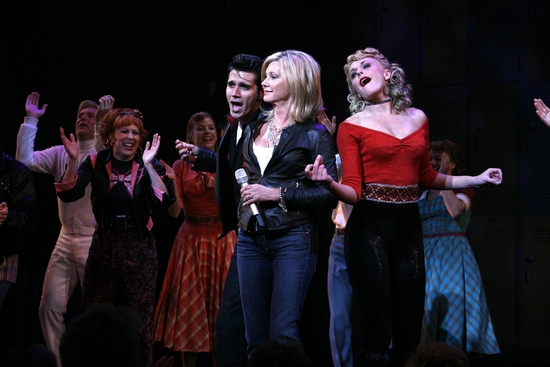 Derek Keeling, Olivia Newton-John, Ashley Spencer and cast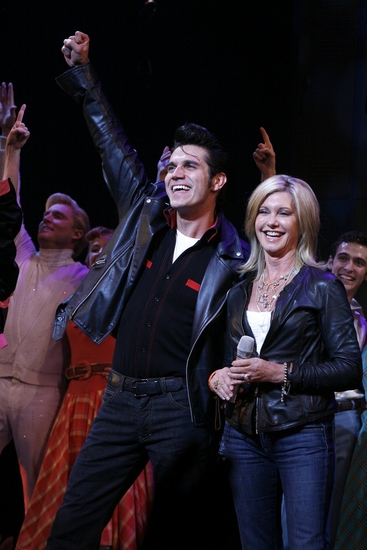 Derek Keeling and Olivia Newton-John
Olivia Newton-John and Ashley Spencer
Olivia Newton-John and Ashley Spencer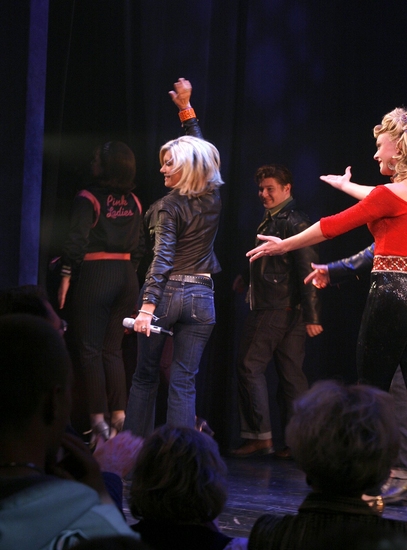 Olivia Newton-John and Ashley Spencer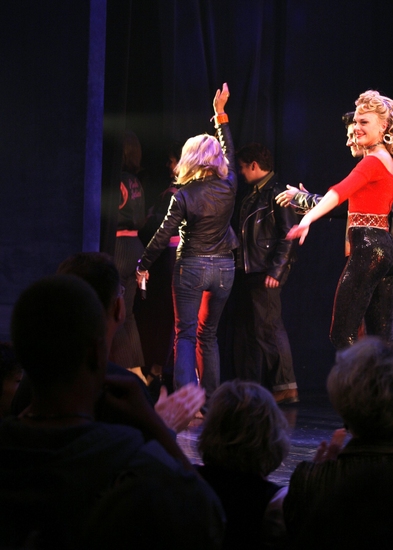 Olivia Newton-John and Ashley Spencer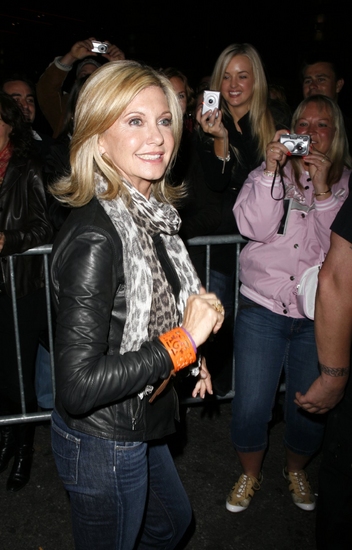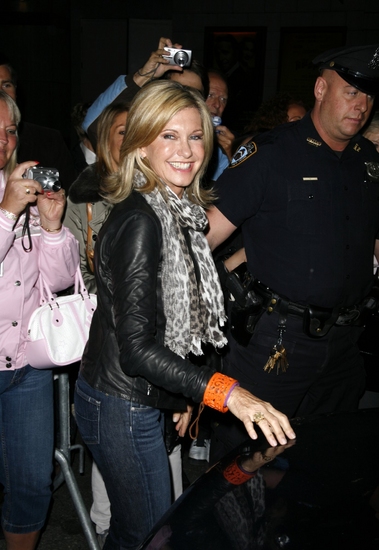 | | | |
| --- | --- | --- |
| | Donations | Arts Orgs |
Related Articles