Photo Coverage: Music Has Power Benefit Featuring Feinstein & Ebersole
The healing power of music and the helping power of musicians came together on September 9th when acclaimed four-time Grammy Award winning musician Michael Feinstein headlined the 9th Annual Music Has Power Awards benefit, with two-time Tony-Award winning actress and singer Christine Ebersole, at Feinstein's at Loews Regency - The Nightclub of New York.
The Music Has Power Awards are presented annually by the Institute for Music and Neurologic Function (IMNF), to honor those individuals in the arts, sciences and business communities whose work contributes to the advancement of vital, often groundbreaking music therapy research, development and programs.
FEINSTEIN'S AT LOEWS REGENCY will present Michael Feinstein and Christine Ebersole for one week only, through Saturday, September 12. The engagement will play the following schedule: Tuesday and Wednesday at 8:30 PM; Thursday, Friday and Saturday at 8:00 PM and 10:30 PM. All shows have a $95.00 cover with $150.00 premium seats and $250 up-front seats. All shows have a $40.00 food and beverage minimum. Jackets are suggested but not required. The club is located at 540 Park Avenue at 61st Street in New York City. For ticket reservations and club information, please call (212) 339-4095 or visit us online at feinsteinsatloewsregency.com and TicketWeb.com.
The IMNF is a not-for-profit, 501(c)(3) organization and a member of Beth Abraham Family of Health Services, a national leader in providing residential, home and community-based long term care for chronically ill and disabled adults throughout the New York metropolitan area. Founded in 1995, the IMNF is driven by 35 years of clinical observations on the actual effects of music on different types of physical and neurological trauma. Directed by renowned music therapist Dr. Concetta M. Tomaino, with medical guidance from distinguished neurologist Dr. Oliver Sacks, its distinctive setting allows researchers to not only apply their theories, but to follow patient rehabilitation in the long term.
The Institute actively collaborates with researchers and practitioners at other leading organizations to advance world progress in understanding and applying the power of music to promote healing and wellness. Some of the Institute's most promising research has been in the areas of music and language, memory, and recovery from nerve injury - leading to groundbreaking discoveries as to how music therapy can heal.
Photos by Linda Lenzi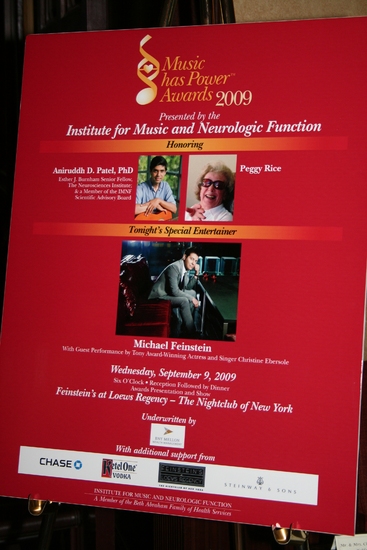 Welcome to the IMNF 2009 Music Has Power Award Benefit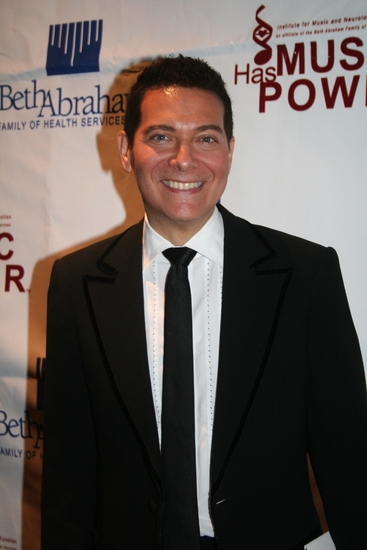 Michael Feinstein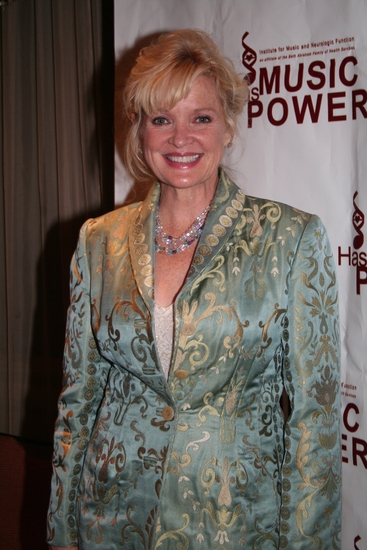 Christine Ebersole

Ed Stern (IMNF Chairman) and Honoree Peggy Rice

Peggy Rice and Dan Terris

Ed Stern, Peggy Rice and Dan Terris

Honoree Aniruddh Patel Ph.D

Aniruddh Patel Ph.D and Peggy Rice

Aniruddh Patel Ph.D with his wife Jennifer Burton

Aniruddh Patel Ph.D and IMNF Executive Director Concetta Tomaino

Michael Feinstein, Peggy Rice and Christine Ebersole

Peggy Rice, Michael Feinstein, Christine Ebersole, Sallie Stern and Ed Stern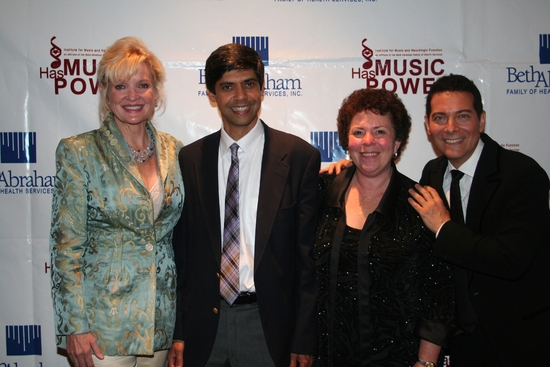 Christine Ebersole, Aniruddh Patel Ph.D, Concetta Tomaino and Michael Feinstein

Concetta Tomaino and Michael Feinstein