Photo Coverage: Meet the Cast of THE DEATHLY ONES
Big Dreamer Productions opened The Deathly Ones, described as "Off Broadway's first 4-D horror experience," at Times Scare, the haunted entertainment complex located at 669 Eighth Avenue.
The Deathly Ones, conceived, designed and directed by Dalton M. Dale, who was recently named Artistic Director of Times Scare, is "a 90-minute journey into the heart of evil. What happens when man's technology becomes so powerful that man no longer uses science, but science uses man? Following a maniacal genius on his race to create the perfect vessel in which to resurrect his dead family- the horror unfolds as his final experiment goes horribly wrong, and he resurrects the vilest spirits that ever walked this earth." The Deathly Onesis a world premiere production by acclaimed playwright Alan Haehnel, based on his sci-fi thriller Property Rites. Cooper Jordan is the Producer.
The cast includes Brandon Schraml, Karen Zondag, Sarah Azzinaro, Michael Valvo, Matthew Corr, Annie Watkins and Z. Joseph Guice.
The Deathly Ones has an open-ended run performing Fridays, Saturdays and Sundays at 9:30 PM. It is a 90-minute production without an intermission. There will be five preview performances on Friday, April 6, Saturday, April 7, Tuesday, April 10, Wednesday, April 11 and Thursday, April 12 at 9:30 PM each night. Starting with the official Opening Night on Friday, April 13, there will be performances every Friday, Saturday and Sunday nights thereafter.
Starting with Opening night, ticket prices will be $60, $55 and $33 (plus tax). Student Rush Tickets (13 at $13): 13 partial view student rush seats will be sold on performance nights between 8:00-9:30 PM on a first-come, first-served basis.
The production will also accept TDF Vouchers subject to availability.
Tickets on Sale Now at www.ticketweb.com/snl/Search.action?query=the+deathly+ones.



Matthew Corr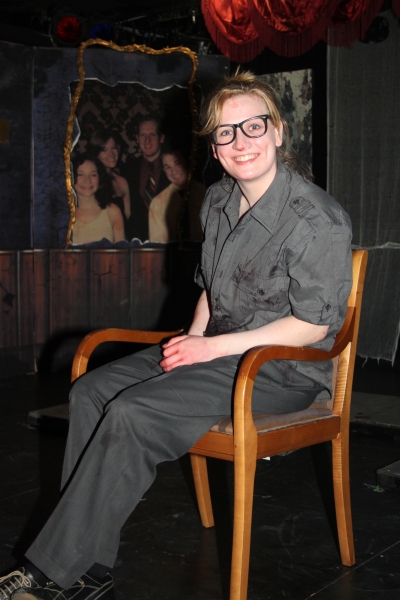 Annie Watkins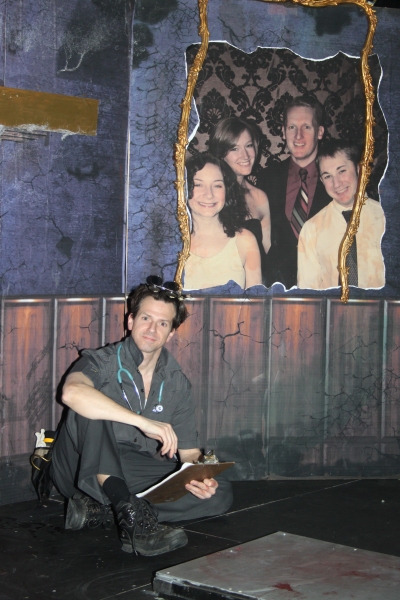 Z. Joseph Guice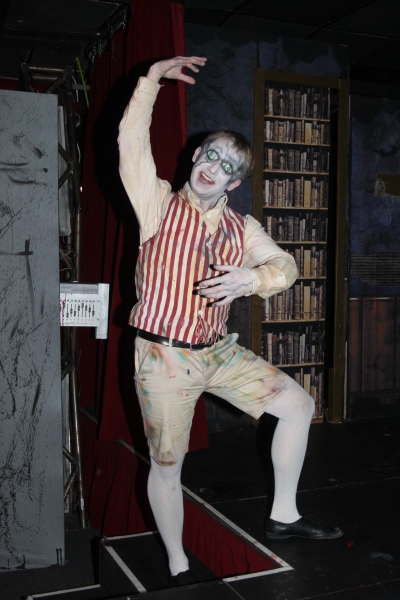 Michael Valvo

Michael Valvo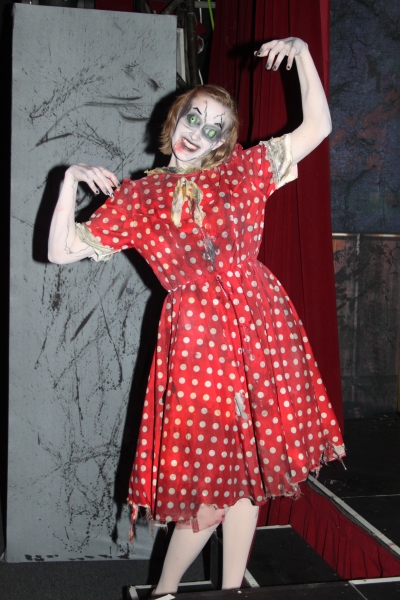 Karen Zondag

Karen Zondag

Sarah Azzinaro

Sarah Azzinaro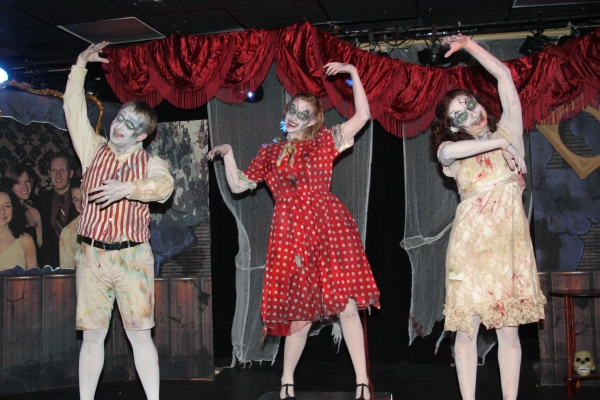 Michael Valvo, Karen Zondag and Sarah Azzinaro

Michael Valvo, Karen Zondag and Sarah Azzinaro

Brandon Schraml and Matthew Corr

Brandon Schraml and Matthew Corr

Michael Valvo, Karen Zondag, Brandon Schraml and Sarah Azzinaro

Michael Valvo, Karen Zondag, Brandon Schraml and Sarah Azzinaro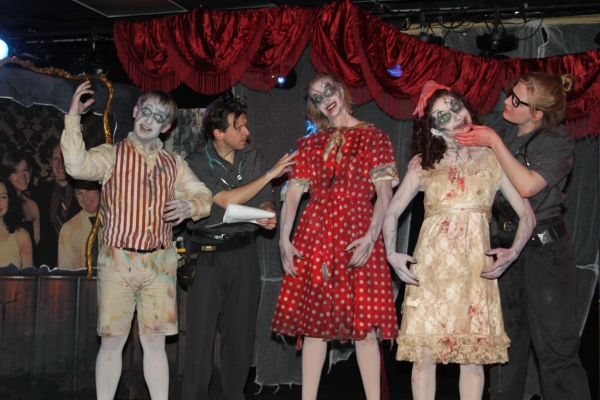 Michael Valvo, Z. Joseph Guice, Karen Zondag, Sarah Azzinaro and Annie Watkins

Michael Valvo, Z. Joseph Guice, Karen Zondag, Brandon Schraml, Sarah Azzinaro and Annie Watkins

Michael Valvo, Z. Joseph Guice, Karen Zondag, Brandon Schraml, Sarah Azzinaro and Annie Watkin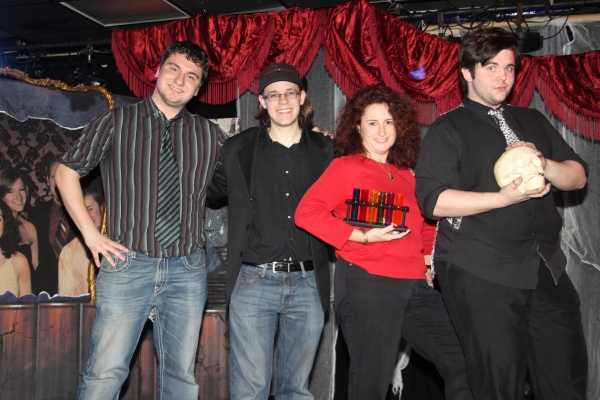 Chris Tefft, Cooper Jordan, Julie Saltman and Dalton Dale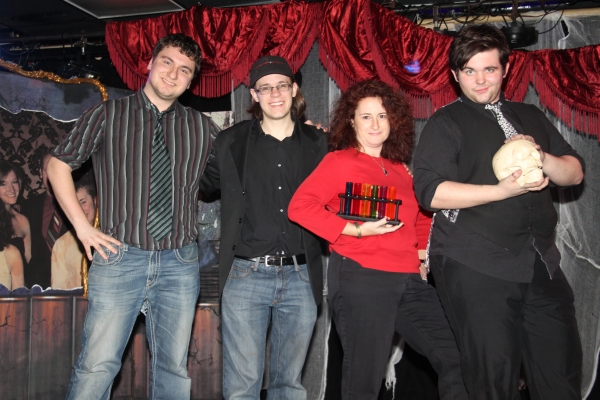 Chris Tefft, Cooper Jordan, Julie Saltman and Dalton Dale

Michael Valvo, Nicholas S. Croce, Karen Zondag, Nicholas Croce, Reina Croce and Sarah Azzinaro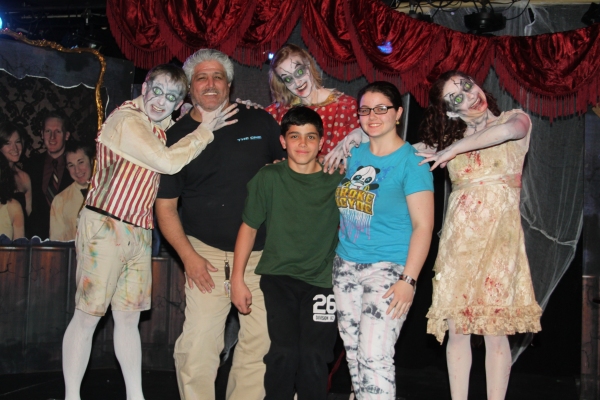 Michael Valvo, Nicholas S. Croce, Karen Zondag, Nicholas Croce, Reina Croce and Sarah Azzinaro

Reina Croce, Artur Kalandarov, Connie Vonhundertmark, Nicholas Croce and Nicholas S. Croce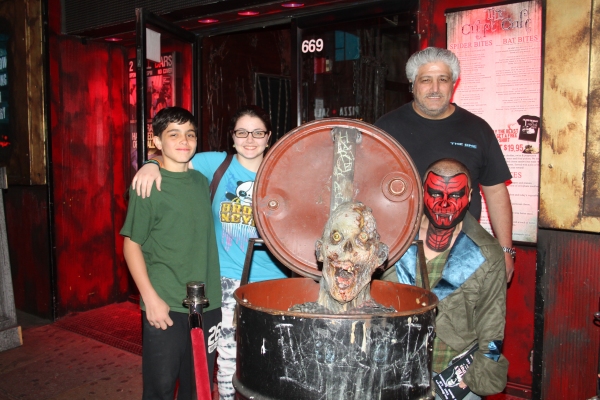 Nicholas Croce, Reina Croce, Nicholas S. Croce and Luis DeJesus
Check out Times Scare New York City www.timesscarenyc.com
See if you can Survive the Terror of NYC's only year-round interactive Haunted House

| | | |
| --- | --- | --- |
| | Donations | Arts Orgs |
Related Articles