Photos: Kerry Butler, Andrew Rannells & More Honor Douglas Carter Bean and Lewis Flinn at Transport Group's GIMME A BREAK! Benefit
Transport Group,'s 2011 Gimme A Break! benefit honored playwright Douglas Carter Beane and composer/lyricist Lewis Flinn last night, December 5 at the Asia Society and Museum. Gimme A Break! began with a cocktail reception followed by a performance featuring Broadway stars sharing their 'big break' experiences through stories and songs. Beane and Flinn received the Transporting American Theatre Award for their outstanding contributions to American theatre.
BroadwayWorld was on hand and brings you photo coverage of the event below!
Julie Halston (The Divine Sister, Hairspray, Gypsy) served as the evening's host-and the evening's performers included Kerry Butler (Tony nominee – Xanadu), Jackie Hoffman (The Addams Family, Xanadu, Hairspray), Andrew Rannells (Tony nominee – The Book of Mormon), Andrew Samonsky (South Pacific, Queen of the Mist), Alexandra Silber (Master Class, Hello Again), and Mary Testa (two-time Tony nominee – On the Town, 42nd Street; Queen of the Mist).
Douglas Carter Beane wrote the book for Lysistrata Jones, which received critical acclaim for its New York debut with Transport Group and will open on Broadway at the Walter Kerr Theater on December 14, 2011. Plays: The Little Dog Laughed (TONY and Olivier Nominations for Best Play, GLAAD Media Award), Mr & Mrs Fitch, As Bees in Honey Drown (Outer Critics Circle Gassner Award), Music From a Sparkling Planet, The Country Club, Advice From a Caterpillar, The Cartells, and the upcoming The Nance. Musicals: Xanadu (Outer Critics, HX, Drama Desk award for Best Book, Tony nomination for Best Book), Sister Act (Tony nomination for Best Book), The Big Time, The Bandwagon, and a soon-to-be-announced Rodgers and Hammerstein project. Revues: Mondo Drama and White Lies. Screenplays: Advice From a Caterpillar (Aspen Comedy Festival Best Feature); To Wong Foo, Thanks for Everything! Julie Newmar. As Artistic Director of Drama Dept., he produced more than 40 productions including revivals of As Thousands Cheer, June Moon and The Torchbearers, and world premieres by Paul Rudnick, David Sedaris and Wendy Wasserstein. He resides in NYC with his partner, Lewis Flinn, and their children Cooper and Gabrielle.
Lewis Flinn wrote the music and lyrics for Lysistrata Jones. Additional musical projects include The Divine Sister with Charles Busch, On Girl with Steven Sater, Like Love with Barry Kaplan (NYMF 2007), The Winner with Joe Sutton (the Lyric Stage, Dallas 2007), and Down There with Brian Crawley. He has also composed scores and songs for over 50 productions, including Douglas Carter Beane's Broadway play The Little Dog Laughed and Charles Busch's Off-Broadway Die Mommie Die and The Third Story (MCC, La Jolla). Other theaters include Second Stage Theater, Atlantic Theater Company, MCC, South Coast Rep, Playwright's Horizons, Drama Dept., Lincoln Center Theatre, The Vineyard Theater, Geffen Playhouse (LA), Hartford Stage, Cleveland Play House, Old Glode, Primary Stages, adobe theatre co, and The Acting Company. In addition, he has been a guest artist at Cornell, Dartmouth, and Princeton University. In the world of TV and film, he recently wrote the themes and music for several primetime shows and numerous national commercials. A longtime collaborator with fashion designer Zang Toi, he has composed and performed runway music for over 14 collections. He was lead singer and songwriter for the 90's jazz/rock band Acoustic Blue.
For more information on The Transport Group, visit www.transportgroup.org.
Photo Credit: Jennifer Broski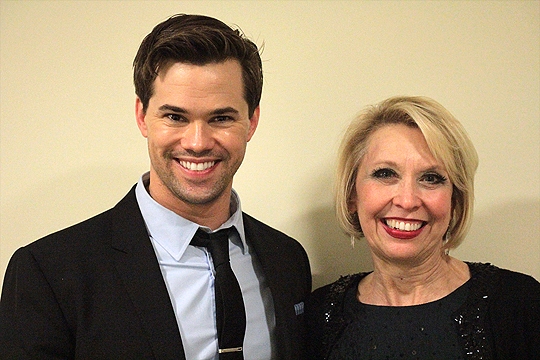 Andrew Rannells, Julie Halston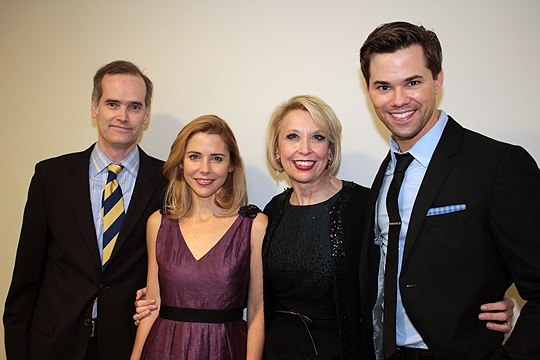 Jack Cummings III, Kerry Butler, Julie Halston, Andrew Rannells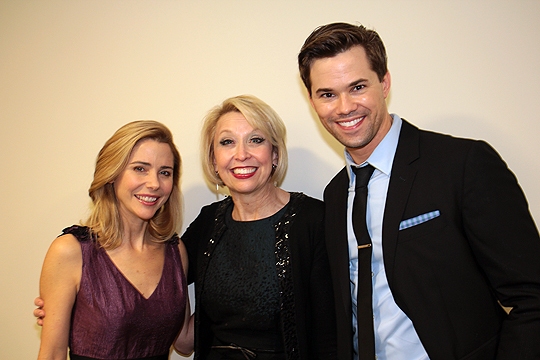 Kerry Butler, Julie Halston, Andrew Rannells

Lewis Flinn, Douglas Carter Beane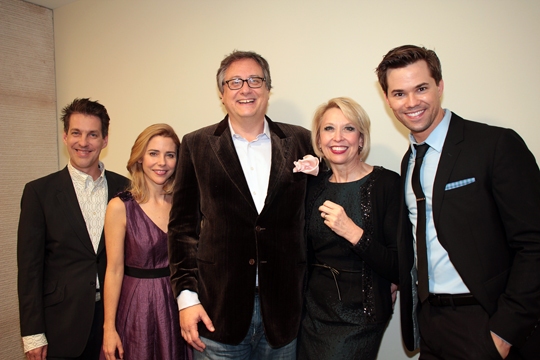 Lewis Flinn, Kerry Butler, Douglas Carter Beane, Julie Halston, Andrew Rannells

Michael Arden, Alexandra Silber

Mary Testa, Douglas Carter Beane

Jack Cummings III, Lori Fineman

Jack Cummings III, Barbara Walsh

Barbara Walsh, Mary Elizabeth Mastrantonio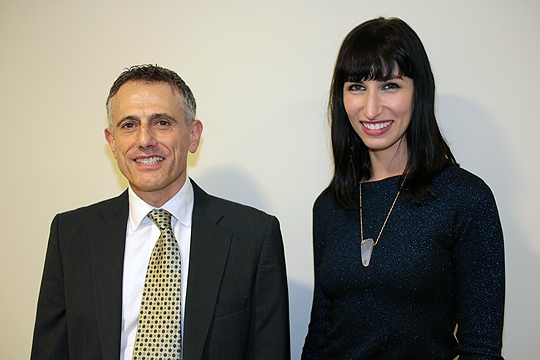 David Greenspan, Nikka Graff Lanzarone

Stanley Bahorek, Jonathan Hammond

Nikka Graff Lanzarone, Alexandra Silber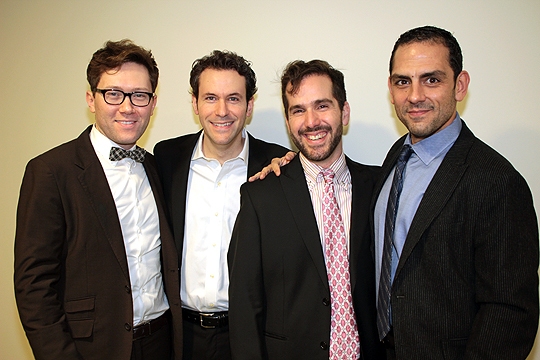 Stanley Bahorek, Brad Alexander, Adam Mathias, Jonathan Hammond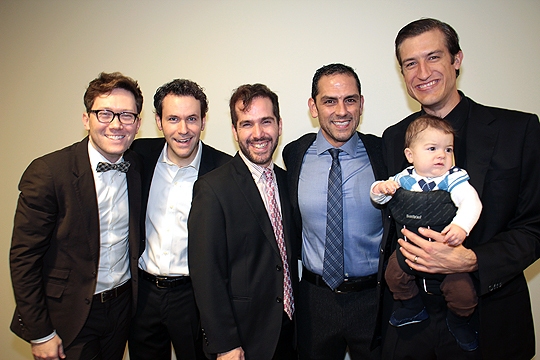 Stanley Bahorek, Brad Alexander, Adam Mathias, Jonathan Hammond, Bryce Ryness

Mary Testa