Photo Coverage: Jerry Herman Words & Music Preview Screening
The 92nd St Y hosted a private preview screening on Wednesday, May 23 of the soon-to-seen NJN/PBS documentary - Words and Music by Jerry Herman, a film by Amber Edwards.  This new documentary chronicles the life and career of one of Musical Theater's iconic figures: Jerry Herman, the composer and lyricist of the smash hit shows Hello, Dolly!, Mame and La Cage Aux Folles.   Words and Music by Jerry Herman will be aired on PBS during the 2007-2008 season.
 
Attending Wednesday night's screening were Jerry Herman, filmmaker Amber Edwards, Executive Producer Nila Aronow, Biff Liff, Barbara Cook, Phyllis Newman, Harvey Evans, Kurt Peterson, Betsy Craig, Mark Waldrop, and ASCAP Vice-President of Musical Theater Michael Kerker.
 
The 90-minute film by award-winning filmmaker Amber Edwards of NJN Public Television, chronicles Jerry Herman's rise from witty off-Broadway revues during the 1950s, to his first Broadway triumphs in the 1960s (Milk and Honey, followed by Hello, Dolly! and Mame), through the 1970s (Dear World, Mack & Mabel, and The Grand Tour) to his 1983 triumph La Cage Aux Folles, which also made social and political history. The star-studded "supporting cast" of the documentary includes Carol Channing, Angela Lansbury, Charles Nelson Reilly, Marge Champion, Arthur Laurents, Michael Feinstein, Charles Strouse, Fred Ebb, George Hearn, Phyllis Newman, Musical Director Donald Pippin, Francine Pascal, Leslie Uggams, Jason Graae, and theater historians Miles Kreuger and Ken Bloom.
 
"Nearly five years in the making, the film incorporates a remarkable collection of photographs and archival footage (much of it never seen in public before) including Carol Channing doing the original Hello, Dolly! title song; Donald Pippin's personal Super-8 films of Angela Lansbury in Mame and Dear World; numbers from Mack & Mabel (a cult favorite among aficionados); scenes from La Cage; and most astonishingly, film of the college musical Jerry wrote while at University of Miami," state press notes. The screening was followed by a Q&A period with Jerry Herman and Amber Edwards, and a reception hosted by ASCAP. The 92nd St Y preview of this already acclaimed documentary was presented courtesy of Amber Edwards and NJN.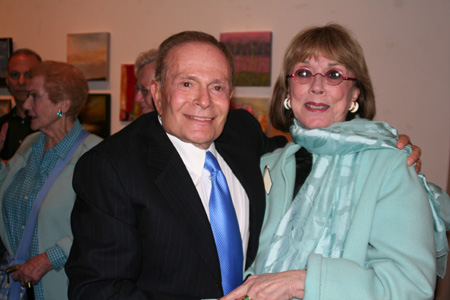 Jerry Herman and Phyllis Newman

Amber Edwards, Jerry Herman and Phyllis Newman

Kurt Peterson and Jerry Herman
 
Harvey Evans, Jerry Herman and Barbara Cook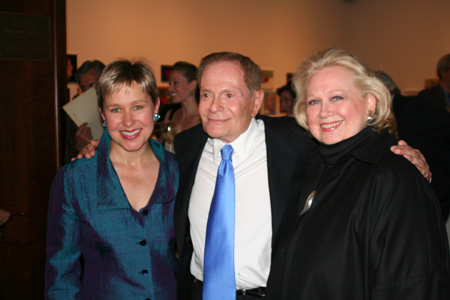 Amber Edwards, Jerry Herman and Barbara Cook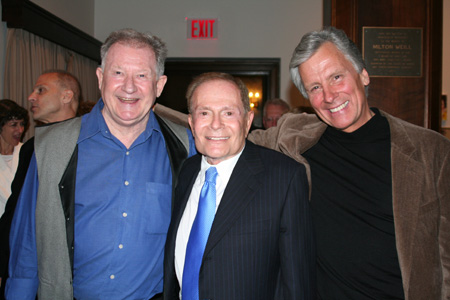 Harvey Evans, Jerry Herman and Kurt Peterson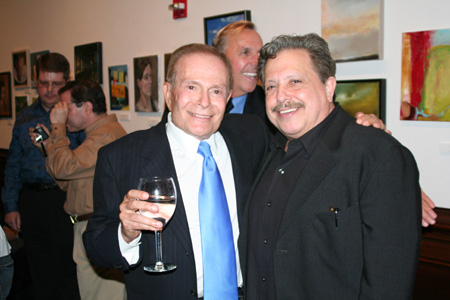 Jerry Herman and Ellis Nassour

Jerry Herman and Randie Levine-Miller
Richie Ridge
,
Jerry Herman
,
Preston Ridge
and
Paul Iacono

Marie Buckley, Jerry Herman and Michael Buckley

Kurt Peterson and guest

Preston Ridge, Kurt Peterson and Richie Ridge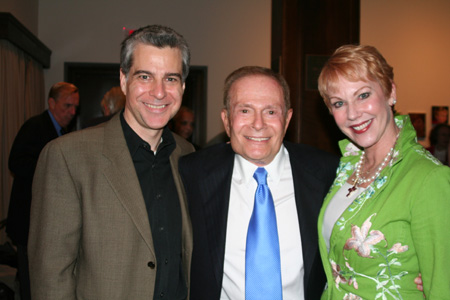 Mark Waldrop, Jerry Herman and Betsy Craig

Preston Ridge, Paul Iacono and Richie Ridge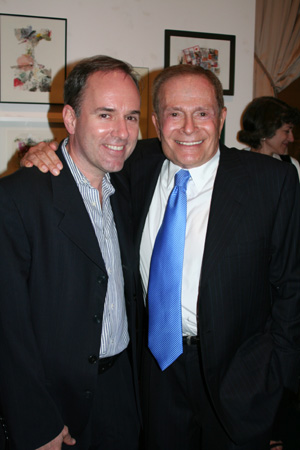 Stephen Flaherty and Jerry Herman
Richie Ridge
,
Jerry Herman
and
Preston Ridge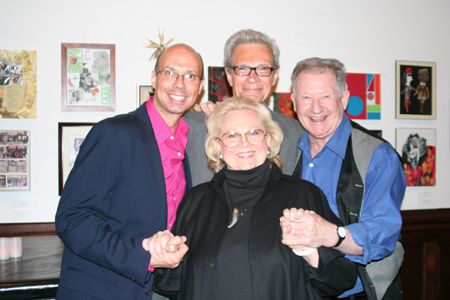 Richie Ridge, Preston Ridge, Harvey Evans and Barbara Cook

Richie Ridge, Preston Ridge, Harvey Evans and Barbara Cook and Ellis Nassour