Photo Coverage: IT SHOULDA BEEN YOU Cast Reunites to Celebrate Album Release!
Ghostlight Records just celebrated the physical CD release of the Original Broadway Cast Recording for It Shoulda Been You with a special in-store performance and CD signing at Barnes & Noble last night. The show's director David Hyde Pierce hosted, joined by cast members Sierra Boggess, Lisa Howard, Montego Glover, Chip Zien, Adam Heller, Michael X. Martin, Anne L. Nathan, Nick Spangler and Edward Hibbert.
Directed by Emmy and Tony Award-winner, David Hyde Pierce in his Broadway directorial debut, It Shoulda Been You features an original book and lyrics by Brian Hargrove and music by Barbara Anselmi. The CD contains a 40-page booklet with color photos, full lyrics and special essays by David Hyde Pierce, Brian Hargrove andBarbara Anselmi. To order the album, produced by Joel Moss and Kurt Deutsch, please visit www.sh-k-boom.com/itshouldabeenyou.
When It Shoulda Been You opened on Broadway at the Brooks Atkinson Theatre, audiences were laughing their nuptials off. The hilarious and heartwarming new musical is a culture clash for the ages when two families from wildly different backgrounds come together to celebrate a wedding. As if the union wasn't complicated enough, the bride's ex-boyfriend arrives, bringing the wedding to a screeching halt and throwing both families into hysterical chaos. Plots are hatched, promises broken, secrets exposed - and the bride's resourceful sister is left to turn an unmitigated disaster into happily ever after. It Shoulda Been You puts a refreshingly modern spin on the traditional wedding comedy, proving that when it comes to wedding day insanity, it's all relative.
Photo Credit: Heidi Bohnenkamp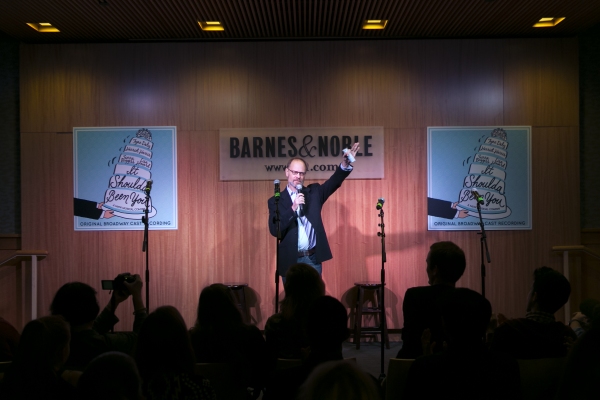 David Hyde Pierce

David Hyde Pierce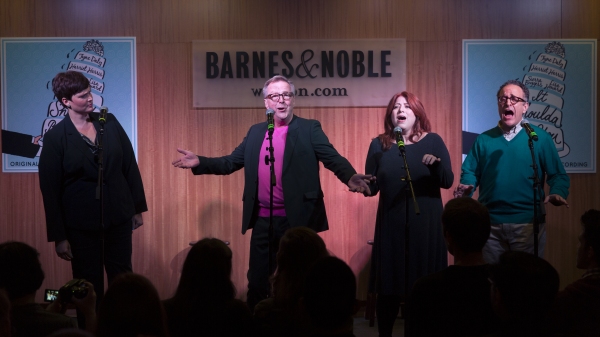 Lisa Howard, Edward Hibbert, Anne L. Nathan, Adam Heller

Sierra Boggess

Lisa Howard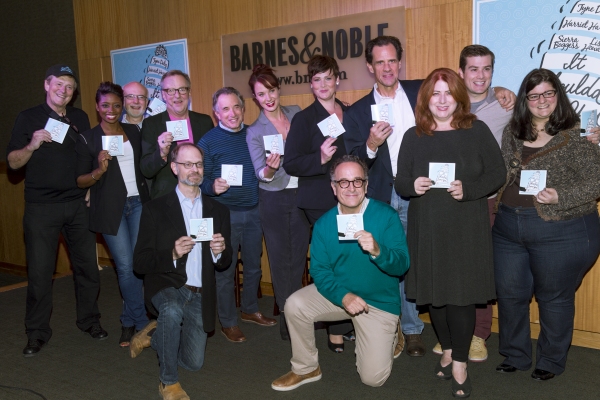 Top Row: Brian Hargrove, Montego Glover, Mitch Greenberg, Edward Hibbert, Chip Zien, Sierra Boggess, Lisa Howard, Michael X. Martin, Anne L. Nathan, Nick Spangler, Barbara Anselmi, Bottom Row: David Hyde Pierce, Adam Heller

Barbara Anselmi, Brian Hargrove, David Hyde Pierce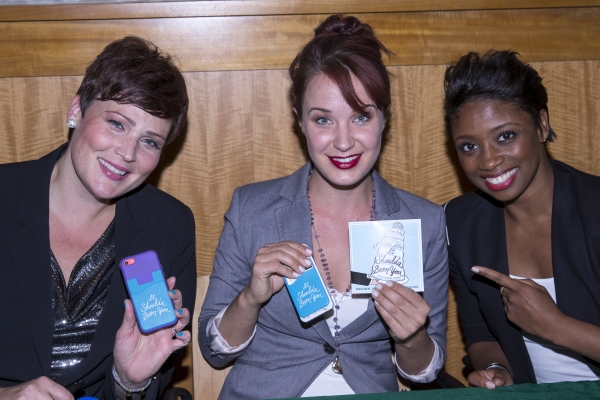 Lisa Howard, Sierra Boggess, Montego Glover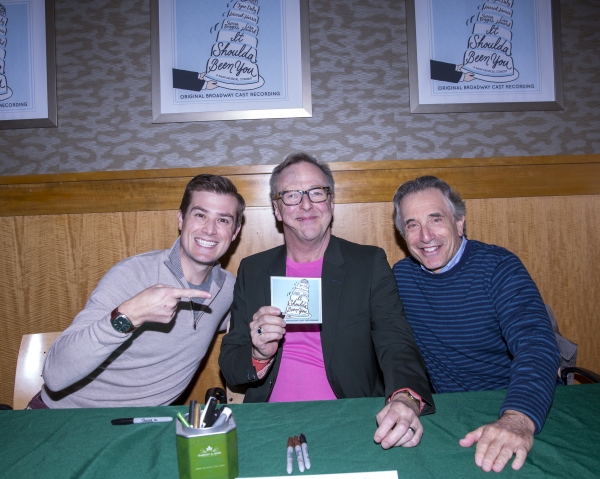 Nick Spangler, Edward Hibbert, Chip Zien

Michael X. Martin, Anne L Nathan, Adam Heller
Related Articles